Daily Forex #20 - Can You Really Make Money Trading Forex?

First, let's look at some facts. 90% of Forex traders are not profitable. The 10% who do, do you think they make money because they are lucky?
Let me share with you my experience when I first started trading Forex. My journey as a Forex trader started with a $10,000 deposit. Within 2 months, I had managed to turn that into a $30,000 account. I made withdrew some of the profits from the Forex account and a few days later, the money arrived in my bank account. I went to the ATM and withdrew the money and went out for a good dinner with my family. The food we ate that night tasted real. So yes, I think you can really make money from Forex trading.
Of course, as a novice trader at that time, I didn't have any proper system or strategy or rules. I simple entered a BUY if I felt that the price was going up. And if I felt that the price was going to drop, then I entered a SELL. I must have been really really lucky those first 2 months because I made so much real money.
Then came the night when I refused to exit at my Stop Loss and held on to the losing trade hoping that the price will turn around in my favor. It didn't and I ended up losing almost all the profits back to the market.
Those first 2 months taught me a very important lesson in Forex trading. Yes, you can make real money from Forex. And yes, you can also lose alot of money if you don't have a proper trading system and a disciplined mindset.
---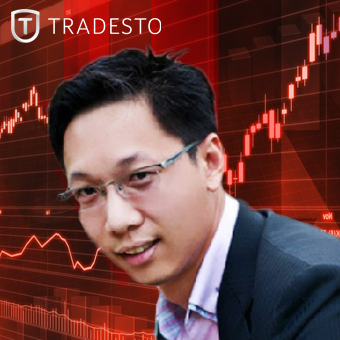 Daily Forex is my way of sharing my personal thoughts on the Forex Industry with would-be traders as well as current traders.
I thank you in advance for following my daily blog post and of course an upvote would be a nice motivation for me. It will also be a sign that my content is relevant and have given you a bit of insight on what Forex Trading is all about.
Here are some interesting topics to start you off :
---
If you wish to get more FREE Forex Content, join my Tradesto Education Group.
Sign up for a FREE Steemit account and you can thank me by coming back and upvoting this article. And guess what, you will earn Steem ($$$) too for doing that! #awesome
---
Remember to FOLLOW me too!