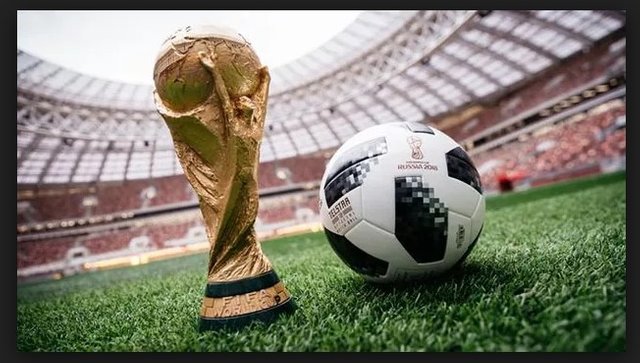 The name of a gold egg laid duck for the FIFA World Cup FIFA. A large part of the company's regulatory organization came from the tournament that took place four years later. Although organizing responsibility is in FIFA, there are several responsibilities, including construction of venues, security, and the accommodation of the guests, in the hands of the organizers. This is going to cost you $ 11 billion in this World Cup! This is not included in the cost of construction of the venues again! Russia is officially spending 678 billion rubles ($ 10.85 billion) in this World Cup. Which is much less than the 2014 World Cup. In 2014 Brazil spent 15 billion dollars. In comparison, Russia spent much of 2014 at the Sochi Winter Olympics. The service cost them 51 billion dollars
It is expected that FIFA will earn 6 billion dollars from this World Cup. Which will exceed their target of $ 5.65 billion. FIFA earns $ 5.7 billion in the Brazil World Cup. However, FIFA revenues have declined from sponsors. This year's sponsorship of the World Soccer company will earn $ 1.4 billion. In previous years, the income amounted to 162.9 million dollars New companies, especially Chinese companies, are contributing to this financial gap.
When the image of FIFA governing body's corruption was published in May 2015, large sponsors like Johnson and Johnson, Castrol and Continental moved away from FIFA. Since then, Chinese companies have the opportunity to get closer to FIFA. One of the biggest proprietorship companies of today's Wanda group FIFA 7 sponsor. The rest are Coca Cola, Adidas, Gasprum, Qatar Airways, Visas and Hyundai.
In the meantime, Media Media Infante Media, owned by Wanderers, has the FIFA broadcasting rights in 26 countries in Asia. The company will broadcast 2018 and 2022 World Cup in 26 countries. There are also 3 of the 5 sponsored sponsors of the 2018 World Cup, the Chinese company These are Nemli TV and Freeze Maker Hairsay, Vivo and Dairy Farm Mansion.
But there is no scope
to say that Russia will be deprived completely.
Only half a million tourists will go to Russia on the eve of World Cup. Russia will earn huge amount of foreign currency through them. Also, the host country will receive huge amount of money from FIFA for renting venues.