Grilled Pork Medallions with Plum Sauce and Sweet Potato Hash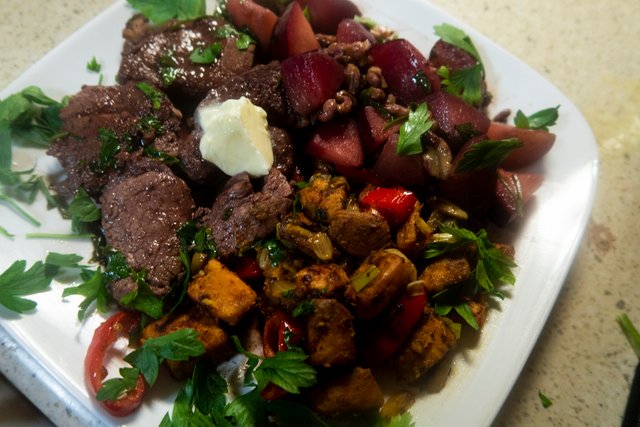 Pork loin is my new favorite go to cut of pork. In the past I usually cooked chops or ribs and never tried loins. That all changed a couple of months ago when I picked up some on sale. I couldn't believe how easy it was to prepare and how tasty it was.
For this recipe I cut the loin into medallions and pan seared them. These cook up incredibly fast making them a good choice for a quick meal.
I had left over sweet potatoes from the pork stew that I made a few days ago. I cooked them up into a hash with onion, garlic and peppers.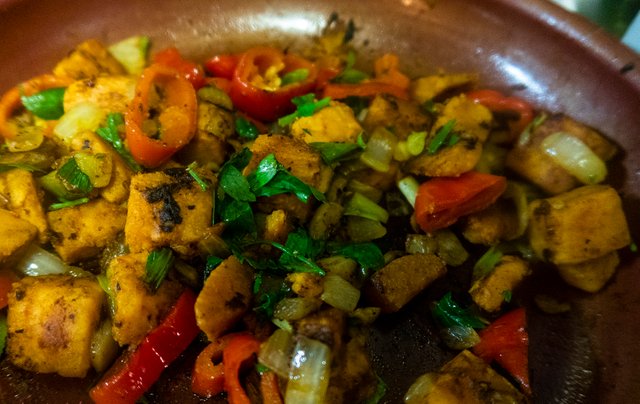 I pan seared the pork for a few minutes on each side until caramelized.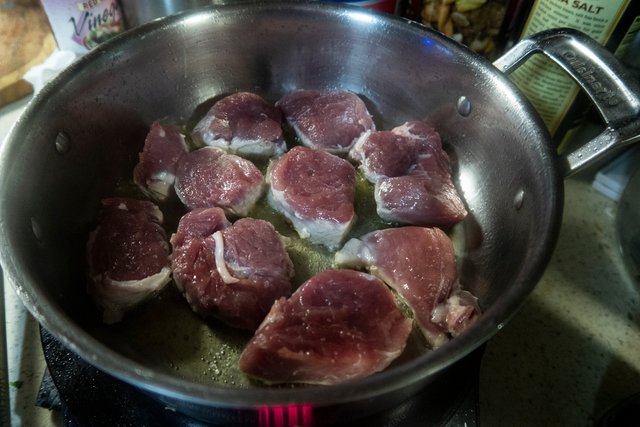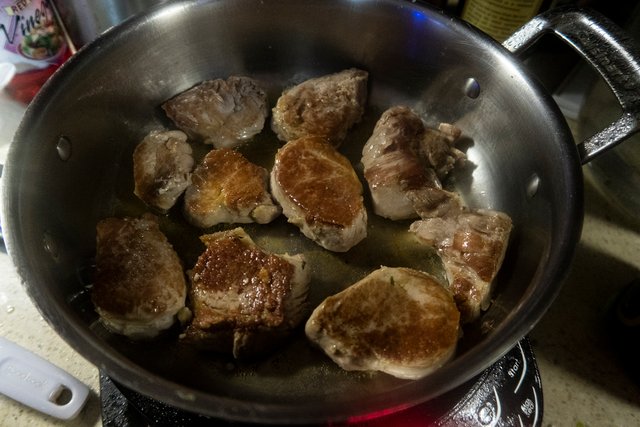 For the plum sauce, I used diced fresh plums, red wine and red wine vinegar.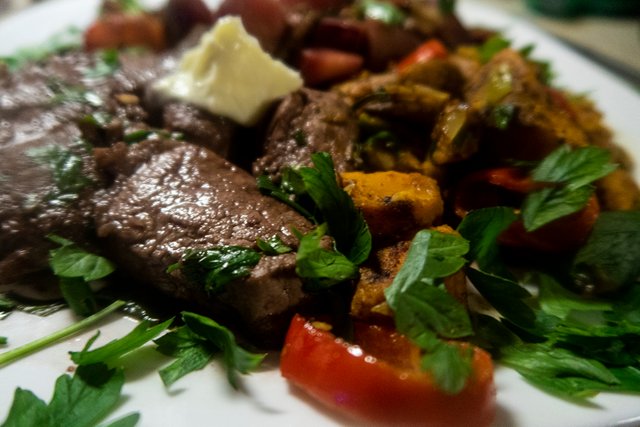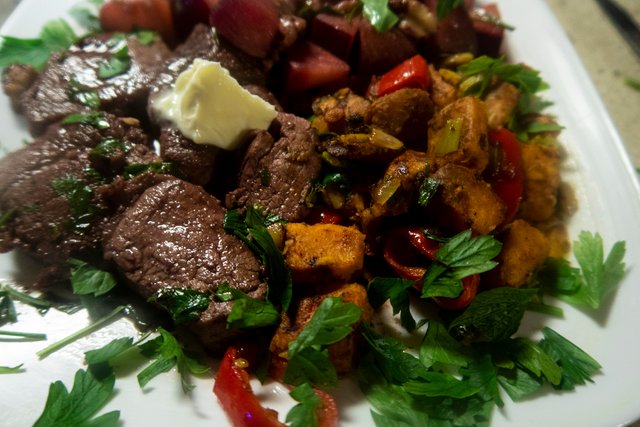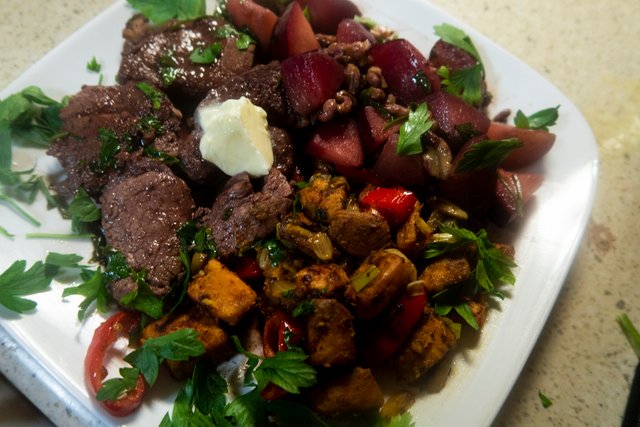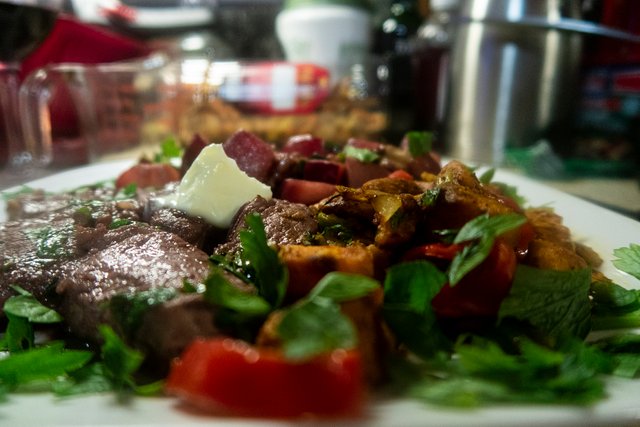 All photos, images and text in my posts are my original work.
Please visit my galleries for prints and products
of my photos and artwork on the following sites:
Follow me on Facebook
Enjoy!
Roger