Mangoes, anyone?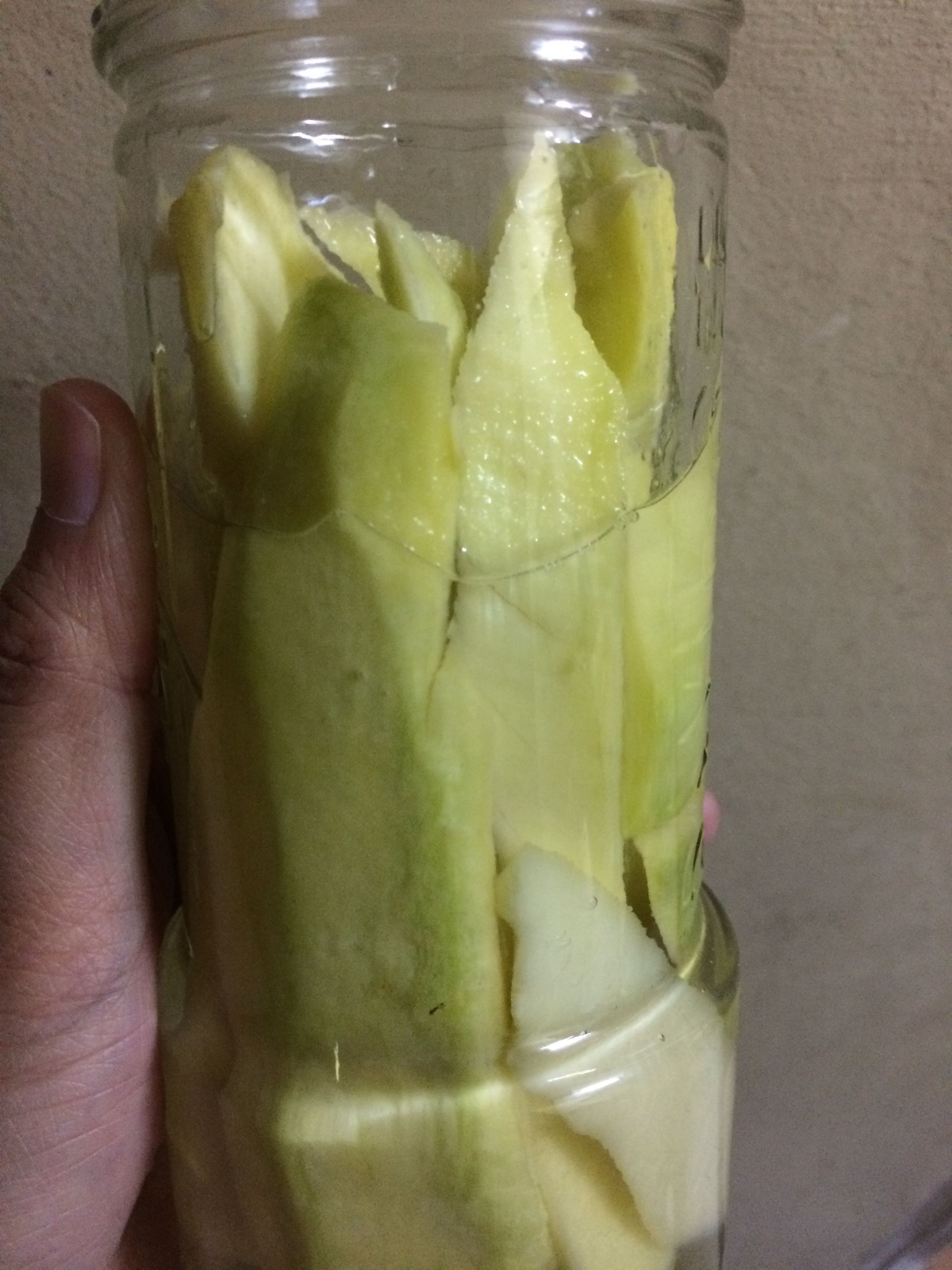 Today, I would like to share how to make pickled mangoes. It was the season of mangoes here in the Philippines. And what better way to preserve them is through this recipe. It was just a simple recipe which I've heard from my officemate.
Ingredients:
1 cup water
1 tbsp salt
3 tbsp sugar
1 pc of mango
Procedure:
Boil the water.
Mix salt and sugar into the boiling water. Mix well.
Originally, saltiness must be the dominant taste of pickled mangoes. But because I wanted mine to be extra sweet, I added 2 tbsp of sugar.
Let the mixture cool down.
While cooling down, peel the mango and sliced it to smaller pieces.
Then placed it into a jar.
When the mixture cools down, pour it to the jar.
Refrigerate.
Taaadaaahhh! You can now have your mangoes that'll lasts for days.