Salted caramel smoothie
Hello my friends,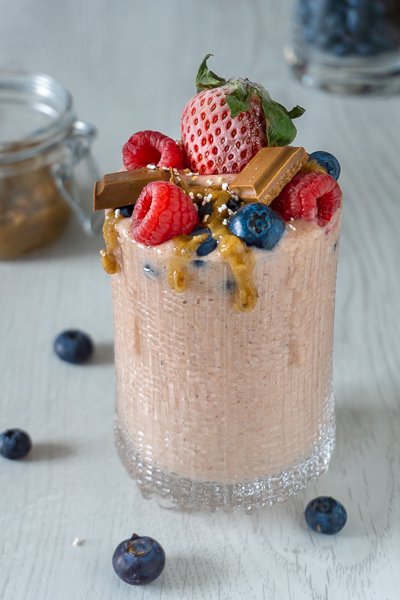 I made this smoothie a few days ago and I'm starting to crave it again 😊. It's so delicious and so easy to make
This smoothie is packed with nutrition and not a single gram of processed sugar in site.
Do you want your kids to ditch the cheese sandwich and hot chocolate in the morning? This is how to do it.
Salted caramel and strawberry smoothie
This smoothie is all you need and more
Vegan
Yummy guaranteed
Packed with, protein, omega 3, healthy sugar
Allergy friendly, no nuts, dairy, gluten
So if you need an after-work reset, a breakfast, on the go snack or just a little extra energy when feeling down you will get what you need.
Are you ready for the recipe?
Portions: 1 big or two small
Ingredients:
100 grams of frozen strawberries
Two small bananas
1 cup of plant milk I used oatly (2,5dl)
15 grams of chia seeds
1-2 tablespoons of salted caramel dip
The recipe for the salted caramel dip can be found here
Method:
Put all ingredients in a blender
Mix until smooth
Decorate with more date caramel and all the other toppings you can find
Enjoy your delicious salted caramel and strawberry smoothie with good company or on the go as an energy booster.
Thank you for taking your time to read my post! ❤️
---
Proud member of


---
Want more? Join me on
Facebook - Website - Instagram
---
My favorite recipes
---