This is my entry for #foodboasting Food Contest by @karenmckersie. You can view the contest link here:
https://steemit.com/foodboasting/@karenmckersie/new-food-boasting-photo-contest-8-plus-last-weeks-winners#@fjmb86/re-karenmckersie-new-food-boasting-photo-contest-8-plus-last-weeks-winners-20180630t203724548z
THE DESSERT: Andean chicha custard with figs in syrup and fennel caramel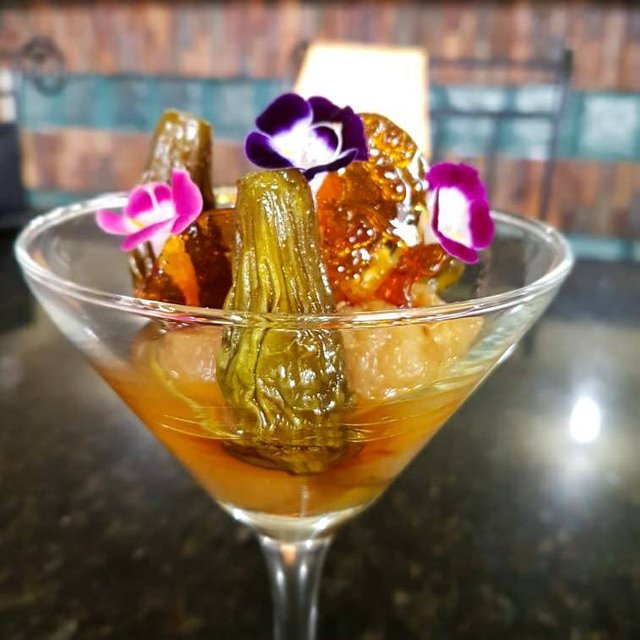 Captured with my Smartphone Samsung Galaxi S8.
Aubergine with tuna and parchita butter volcano #foodboasting
All weekends as a family we try to make a different meal with a different dessert (signature cuisine) and combining ingredients that we have never prepared in their original recipes. This is how these simple dishes are, but wonderful.
Despite the high cost of living here in Venezuela and the whole country situation, we focus on spending a Sunday as a family and preparing something simple but that looks beautiful and calls the palate.