Hello Steemians!Just doing a bit of foodboasting here:)
Thanks to @karenmckersie for her new fun tag: #foodboasting, which I came across today.
You can check out more about it here.
So here it is- my delicious lunch today - my husbands AMAZING lasagna!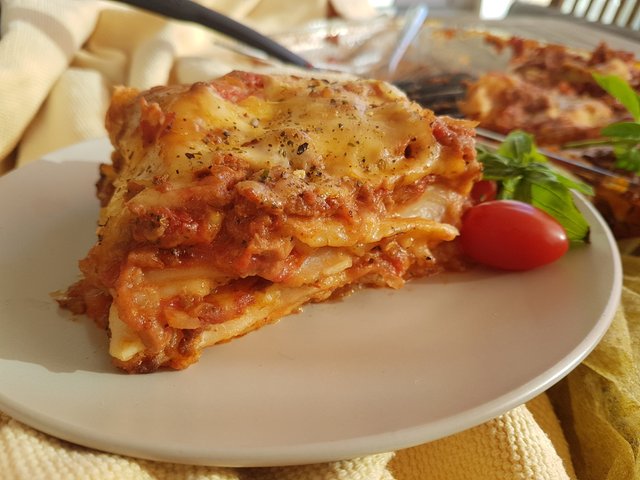 It was also such a perfect sunny day today so we enjoyed every bite outside :)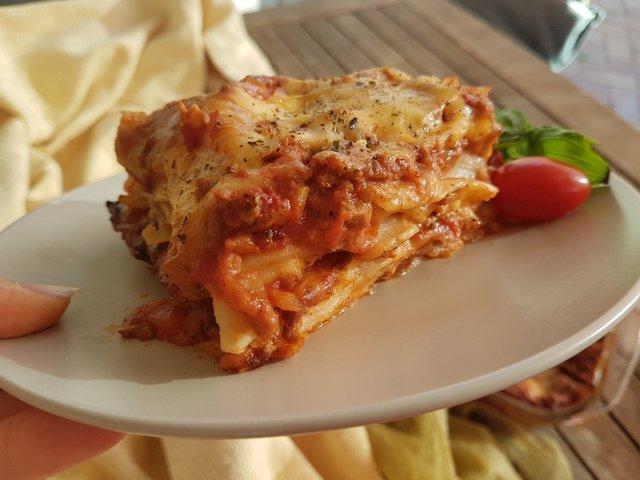 -Pictures are mine and original, taken on my Galaxy S7 phone-
I love reading your thoughts and comments! Any feedback is always welcome ! So please keep 'em coming! :)
See you soon!
Have a great week!
Much Love ❤️
@Cooknbake
Simple recipes for any home :)