My delicious first attempt on a vegetarian francesinha!
France-what? What kind of disease is that?
Driving in Porto, I'm sometimes surprised when in the middle of the urbanized places, I can still find a small street with kids playing football and a small jungle of wild trees growing like nothing has ever happened. Rally in prices are driving these people away, and we will soon loose much of this "true life" that is so charming for tourists. The way people talk and behave is something really unique, usually swearing a lot and using funny over-complicated phrases to say simple things, while showing a lot of compassion and humbleness towards everyone.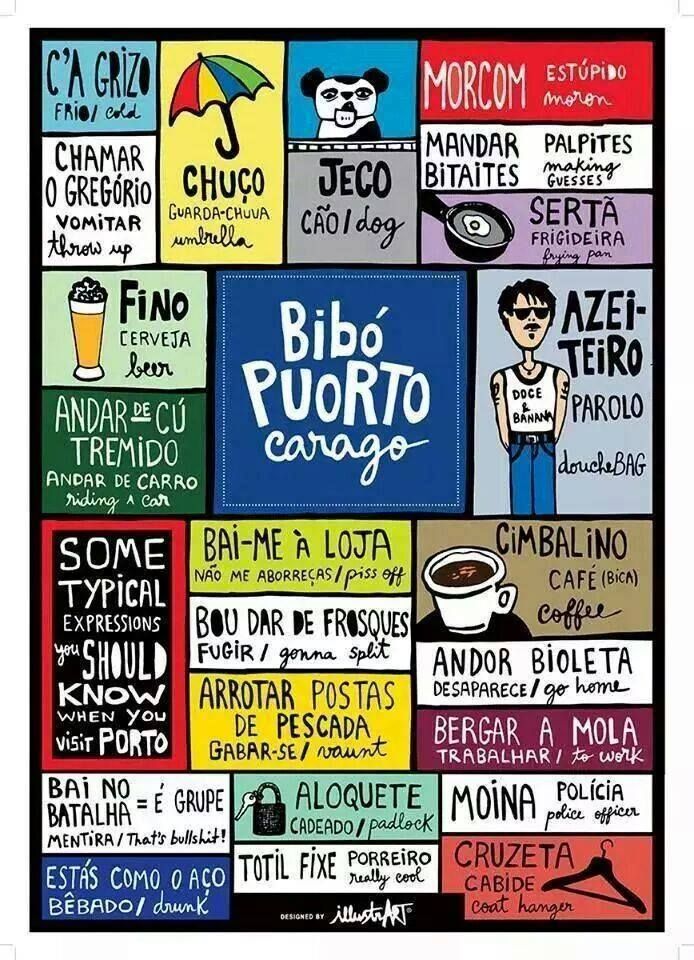 Some funny portuguese sayings. Source
In Porto, you can eat a francesinha pretty much everywhere. The history of this dish is unusually consensual, being attributed to Daniel David Silva, who was an immigrant in France and came to this city to open the restaurant "Regaleira" in 1953. He imported the typical French dish, the "croque-monsieur", adding a very spicy sauce and tweaking it a little bit. The name "Francesinha" literally means "Little Frenchie", because Daniel usually said "the hottest women know of is the little frenchie".
The Francesinha is nothing more than a sandwich with different kinds of meat, a lot of cheese, and a hot sauce. The secret lies in the sauce, and many houses compete for the best sauce. There are a lot of variations in style (such as the one from Póvoa de Varzim, similar to a hot dog) and of course, ovo-lacto and vegetarian alternatives.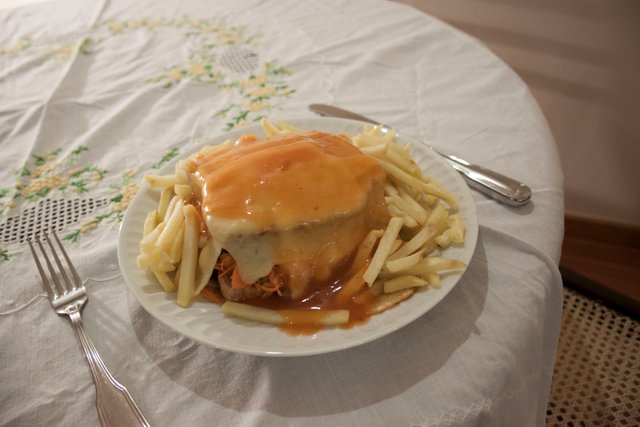 Being born and raised in the other side of the river, Francesinha is something I eat too frequently. There are many vegan alternatives and most sauces don't have meat so I'm not missing too much of it. But something I've never tried was making my own vegan francesinha. I skipped the sauce part right away since a bad sauce can ruin everything, so I just bought a pre-cooked one and made my own sandwich without following any recipe... It was delicious so I'll share with you!
Ingredients - For one
Premade Francesinha sauce (you can find easy recipes on the internet - give them a try!)
Two slices of loaf bread
200g of tofu (smoked, if possible)
1 small carrot
1 tablespoon of sweet corn
100g mushrooms
2 garlic cloves
Olive oil
1/4 zucchini
1
Vegan cheese (or just cheese)
How to make
Start by chopping the garlic cloves and the mushrooms and throw them to a pan with a bit of olive oil. Wait for 10 minutes until they're small and cooked and put them aside.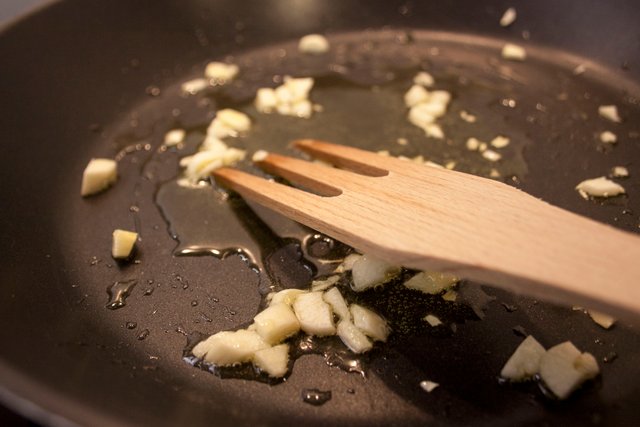 In the meantime, cut the tofu to have 4 slices and throw them to another pan (you can use the same if you want, but you'll have to wait for the mushrooms).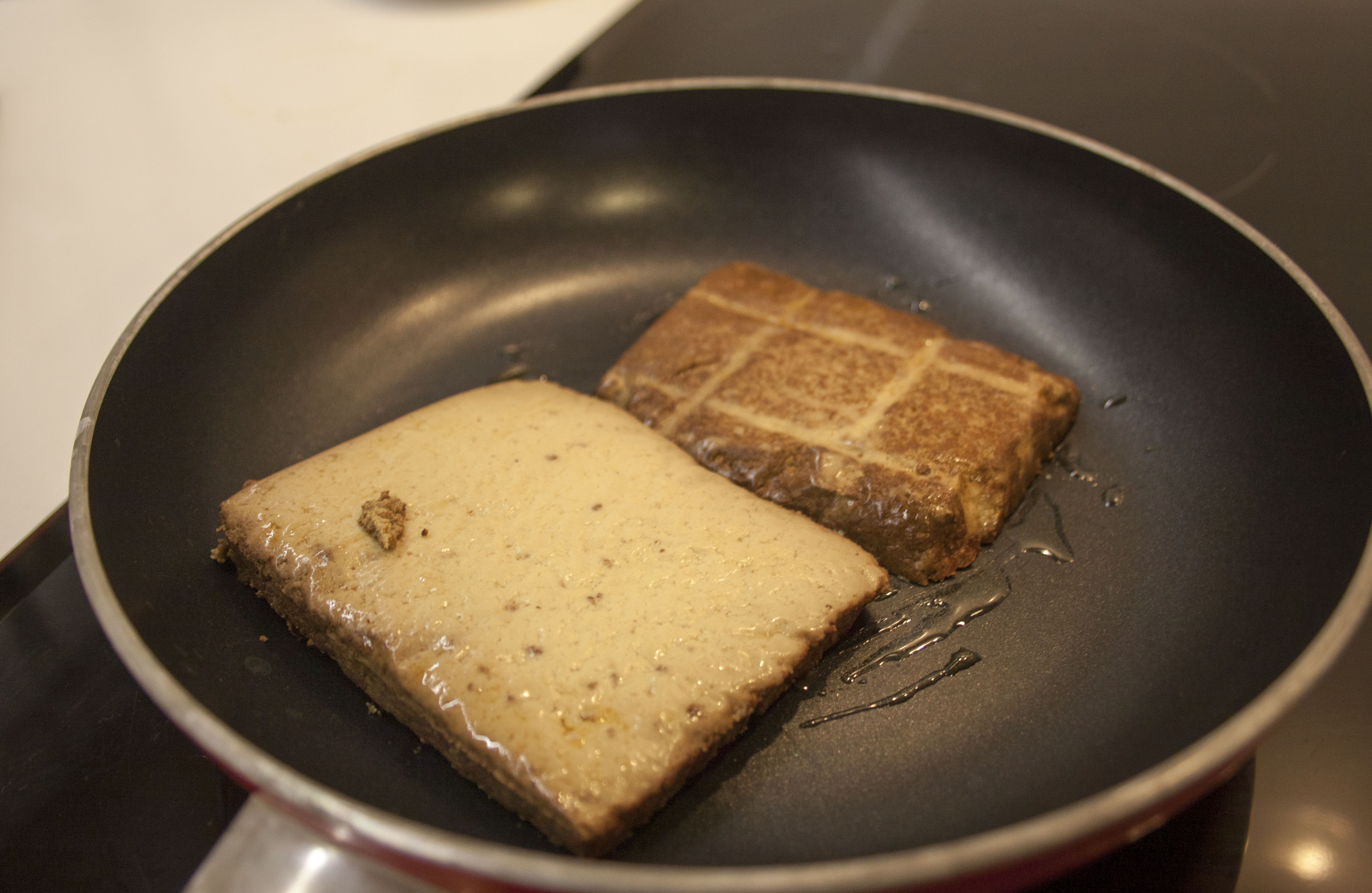 Having these ingredients ready you can use the pan for grilling the zucchini a little, while you prepare the sandwich. Preheat the oven at 200ºC.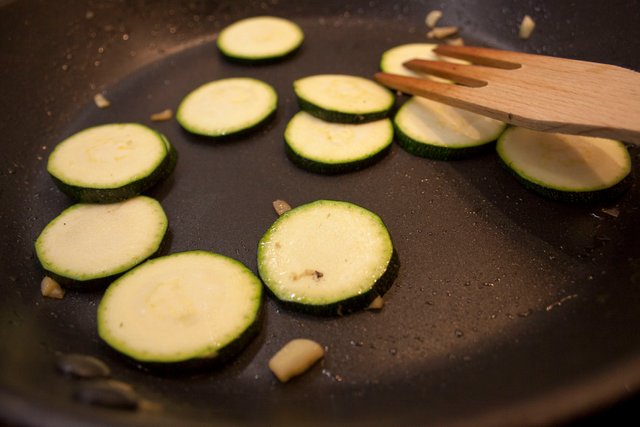 Start making the sandwich there with the loaf bread and a slice of tofu first, then carrot, sweet corn, the mushrooms, and the zucchini when they're ready. It's a bit tricky to make everything fit in the sandwich (specially if you use the sweet corn!) but you'll manage. Put the tofu last and add the other slice of loaf bread on top.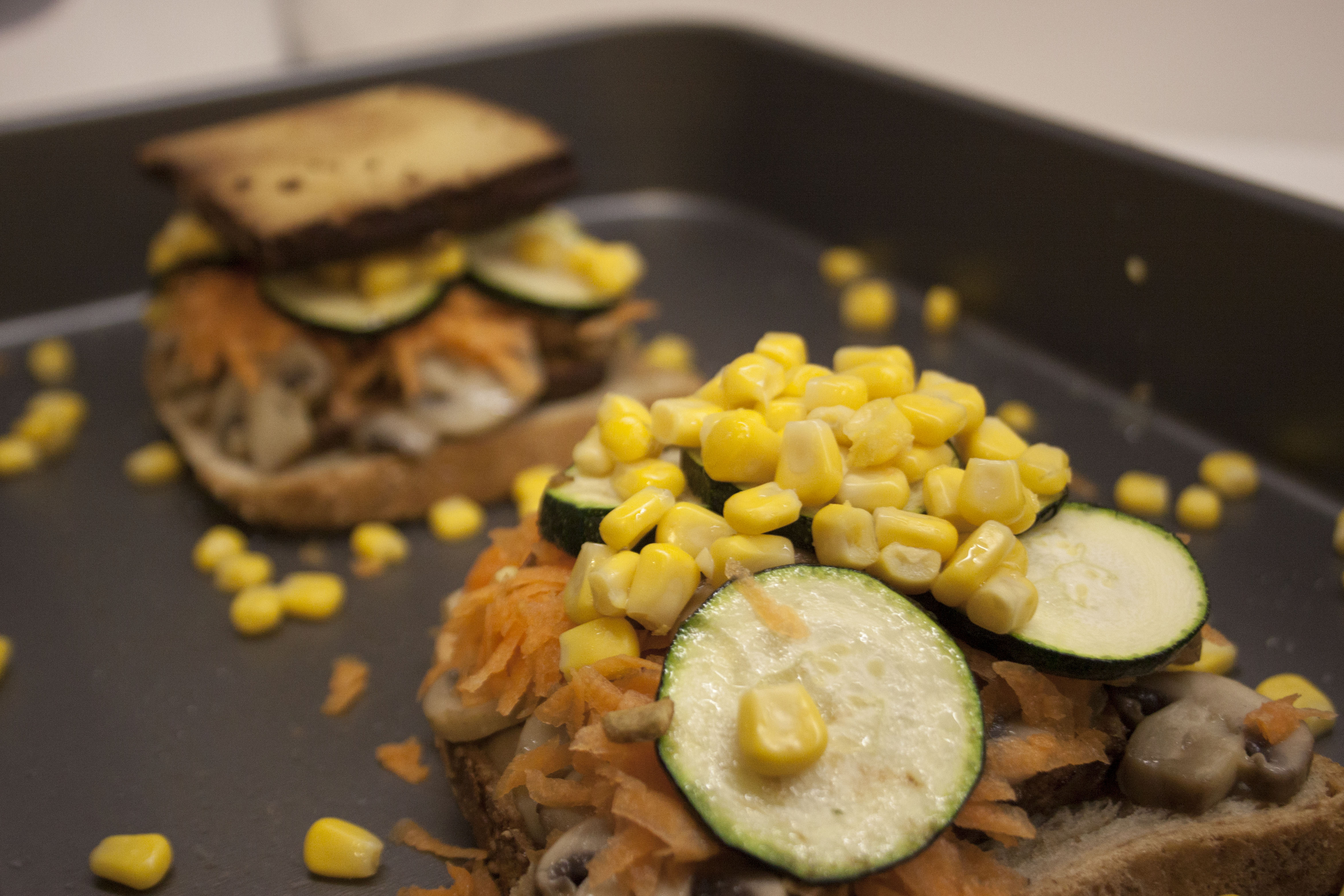 Add the vegan cheese like there's no tomorrow. Try to cover as much area as possible because it will melt and it's just yummy. Put it in the oven for 10 minutes while you heat the sauce in a pot, microwave, wherever you want.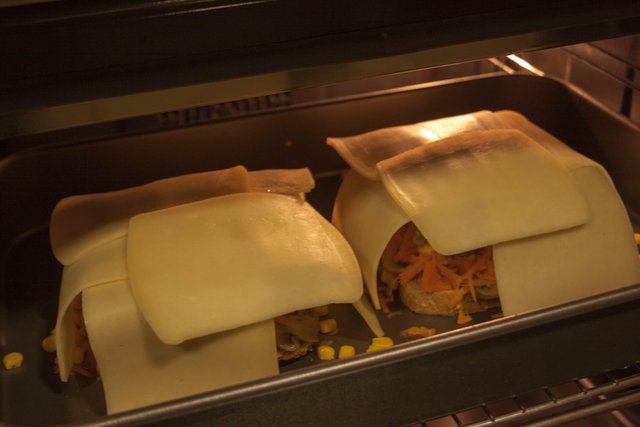 When the cheese melts, turn off the oven, and with a spatula you're going to take off the sandwich and put it in a dish. If your dish can go to the oven, you can do the sandwich right there (that's why you get a VERY hot dish if you ask for a francesinha in a Porto's restaurant). Add some french fries and the sauce on top. Enjoy it with a nice beer (the sauce is supposed to be spicy because clients would drink more beer!).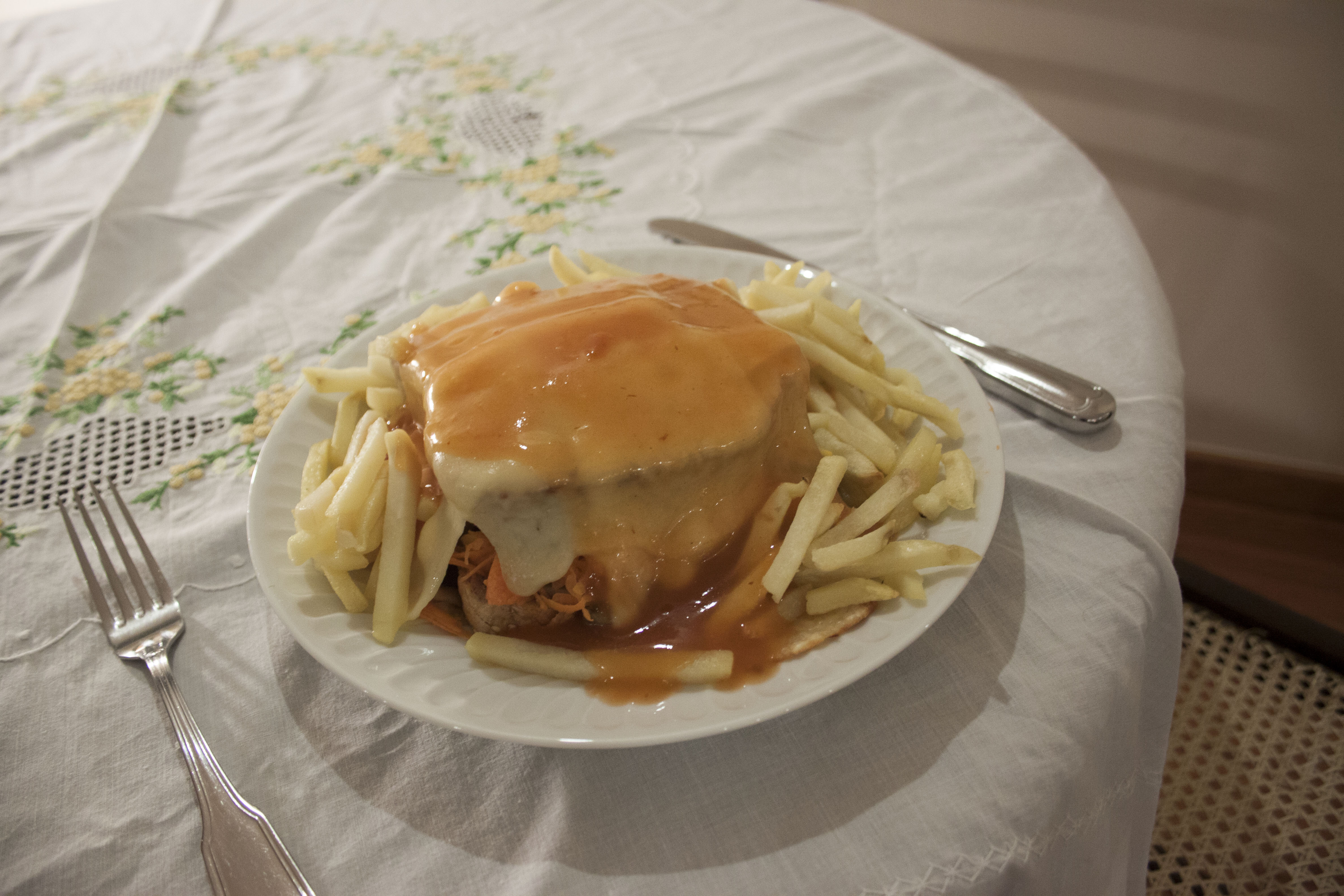 If you enjoyed this post please consider:

---