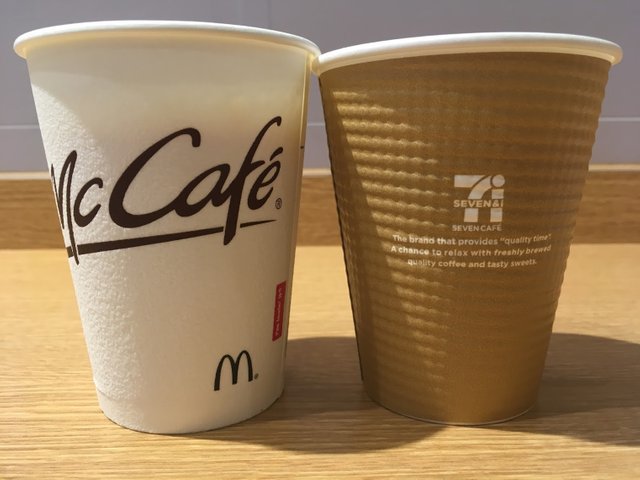 Hello!
Today, I will deliver the tasting report of cafe latte! !
This time, I am comparing the drinks of the 7-Eleven and McDonald's cafe latte!
At McDonald 's in Japan, at the beginning of this year, cafe latte has renewed!
In addition, 7-Eleven has introduced a new coffee machine dedicated to coffee latte since one year ago! !
As a coffee lover, both were interested!
First, the 7-Eleven cafe latte,
"The harmony of coffee and milk is wonderful"
"In particular, the richness of milk is the secret of taste"
I felt that.
Meanwhile, McDonald's cafe latte,
"It was finished in a cafe latte for adults"
"Especially coffee roast incense was on the front"
I felt that.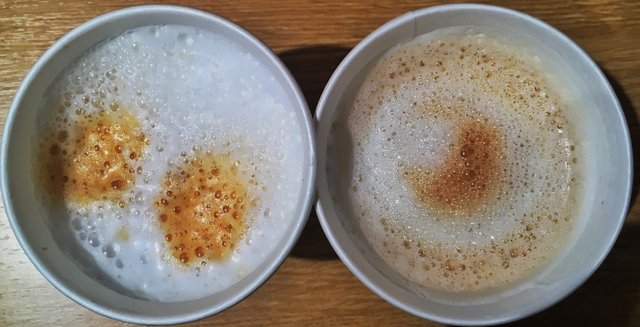 Perhaps, at both companies, there are differences in the composition of coffee beans, blends and roast.
However, with coffee beans, I can not imagine that there is a wide gap in the quality difference so far.
I think that the difference in taste of this time is in "milk".
Therefore, I confirmed the nutritional components of the companies' cafe latte.
There were interesting figures listed there.
That is···
"The amount of lipid does not change so much, but the amount of protein was more for 7-Eleven."
Simply because of this, 7-Eleven seems to have a high milk compounding ratio.
In other words,
"The high amount of protein is related to the strength of the body"
It is considered.
Both companies have their individuality of deliciousness!
However, when I think about disassembling the taste, I was able to think like this one! !
---
In this post, we are doing upvote by Bot.
It will be an experiment of posting steemit for a limited time only.
Thank you so much for your understanding.
---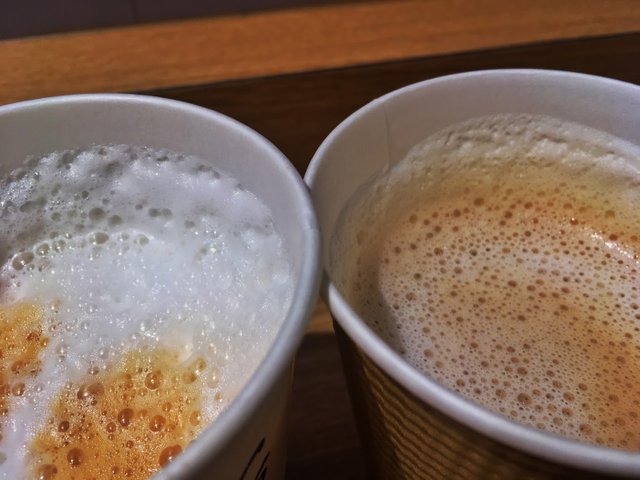 こんにちは!
今日は、カフェラテのテイスティングレポートを配信します!!
今回は、セブンイレブンとマクドナルドのカフェラテの飲み比べです!
日本のマクドナルドでは、今年の初めに、カフェラテが、リニューアルしました!
また、セブンイレブンは、一年前から、カフェラテ専用の新しいコーヒーマシンを導入しています!!
コーヒー好きの自分としては、両方とも興味がありました!
まず、セブンイレブンのカフェラテは、
「コーヒーとミルクのハーモニーが素晴らしい」
「特に、ミルクのコクが、美味しさの秘訣」
と感じました。
一方、マクドナルドのカフェラテは、
「大人向けのカフェラテに仕上がっていた」
「特に、コーヒーのロースト香が、前面に出ていた」
と感じました。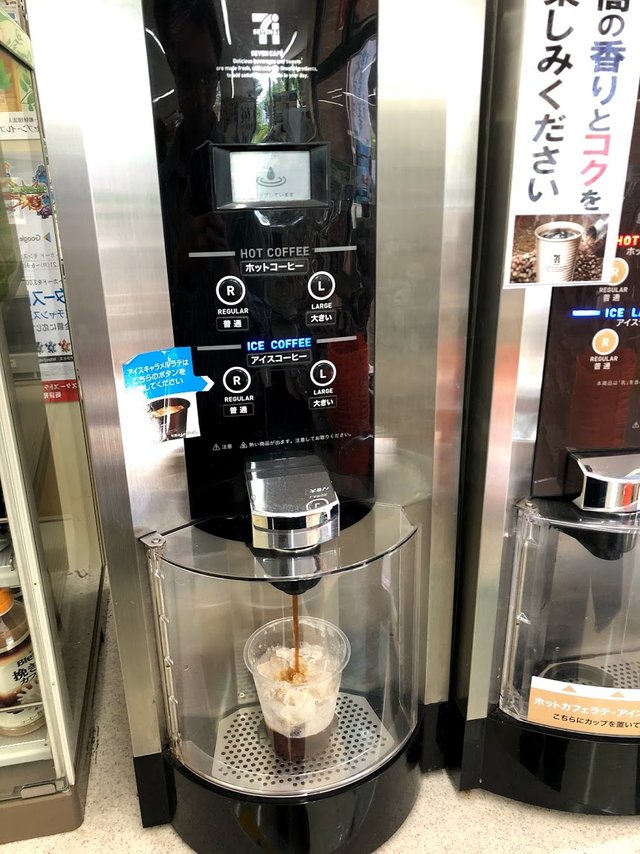 恐らく、両社で、コーヒー豆の、ブレンドの構成や、ローストの違いはあると考えられます。
しかし、コーヒー豆で、そこまで大きく品質差に、開きがあるとは思えないのですね。
そう考えると、今回の味の違いは「ミルク」にあると考えられます。
そこで、両社のカフェラテの栄養成分を確認しました。
そこには、興味深い数値が、記載されていました。
それは・・・
「脂質の量はそんなに変わらないが、たんぱく質の量は、セブンイレブンの方が多かった」
ということです。
これは単純に考えれば、セブンイレブンの方が、ミルクの配合率が高いと考えられます。
つまり、
「たんぱく質の量が多いことが、コクの強さに関係している」
と考えられます。
両社とも、それぞれの、美味しさの個性があります!
しかし、美味しさを、分解して考えると、今回のような考察ができました!!
---
この投稿では、Botによる、upvoteを行っています。
期間限定での、steemitの投稿の実験になります。
ご承知のほど、よろしくお願いいたします。
---