Watermelon Mocktail is one of the best cooling and refreshing drink to beat Delhi's summer. It is one of the most refreshing and easy to make mocktail this summer.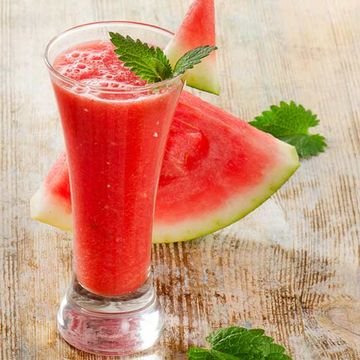 Cuisine: Beverages – Watermelon Mocktail
Preparing Time: 10 Minutes
Serving – 2
Ingredient:
8 Cup fresh watermelon, cubed
2 teaspoon lemon juice
4 teaspoon Sugar syrup
5-6 Crushed mint leaves
Club Soda
1 cup crushed ice
Method of preparing Watermelon Mocktail:
Place the watermelon in a blender or food processor and blend until smooth.
Take a mocktail glass place crushed ice in the bottom.
Add mint leaves, sugar syrup & lemon juice.
Now add blended watermelon on top of it slowly.
Add some club soda and garnish with mint leaves and lemon slice.
NUTRITIONAL INFORMATION
Calories: 123 • Fat: 0 g • Carbs: 32.5 g • Fiber: 1.3 g • Protein: 1.3 g • WW Points+: 4 pts
For more recipe ideas, feel free to follow me.It's really important to keep trying new things though so you don't get bored of the same thing day in and day out.
Anyway hope you all enjoy this delicious mocktail! It's SO refreshing on these hot summer days .