Southern Comfort Food Sunday: Loaded Sausage Gravy Part 2. Full Progess pics and ingredients
As promised, this is part 2 of my recipe post featuring chicken fried steak and sausage gravy. In this recipe I'm going to share with you my loaded sausage gravy recipe.  You can find my chicken fried steak recipe here.
Finished product.
I've just given everything a good stir and it's starting to look like some real white gravy. If you're not satisfied with the thickness at this point you can also dash in a bit more flour. I've included progress pictures on how to make your own below.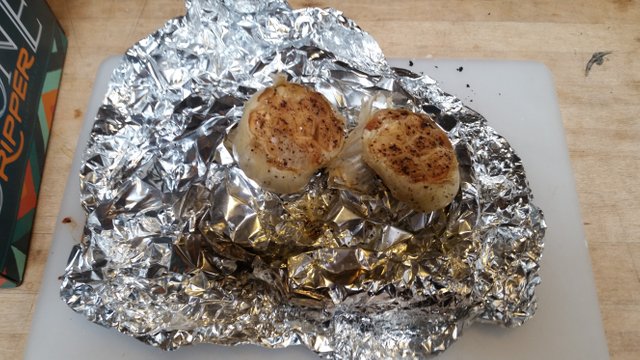 Getting Started
First things first, we need to get some fresh garlic roasted up.  It'll really make our gravy super rich and flavorful. The nice part is that it's super easy to do:
•Cut a 1/4 -1/2 inch off the top of the head
•Place the cut open heads on a sheet of aluminum foil large enough to wrap around the garlic
•Drizzle olive oil on top, and dust some fresh cracked sea salt & pepper
•Tent with foil and bake @ 350F / 176C for one hour
My favorite part about this is it makes the cloves super tender. Some cloves will literally fall right out of the casings. The others you can easily coerce out by pushing from the bottom of the head.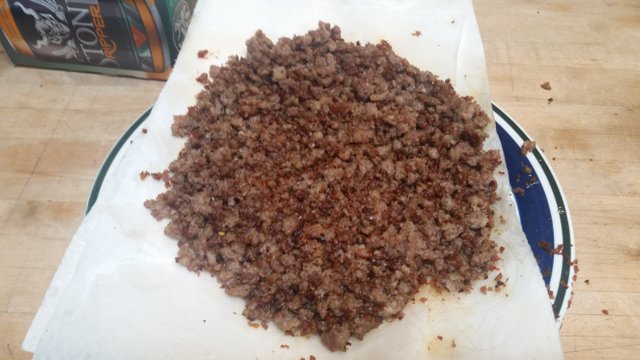 Sausage Crumbles! 
Here I've made up one pound (a little less than half a kilo) of sausage crumbles. The easiest way I make the crumbles is by smashing the sausage out while it's cooking with a sturdy silicon spatula.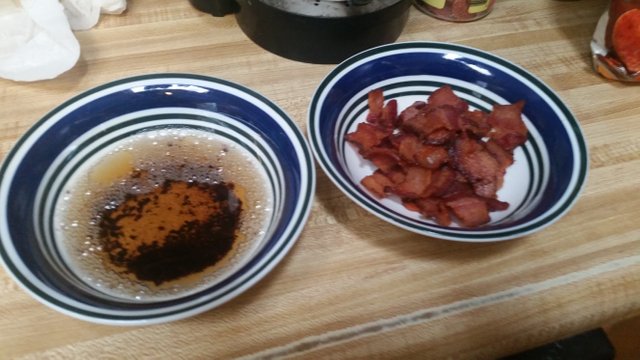 Yay Bacon :-)
After cooking up my sausage I've now cooked up a 1/2 pound / 226 grams of bacon. I've also saved all the grease for the gravy base/ for the roux. If you're not adventurous enough to make this super unhealthy you can alternatively a 1/4 cup (57.5 grams) of butter. Honesty for this recipe I've gone as far up as a full stick / ½ cup without any issues.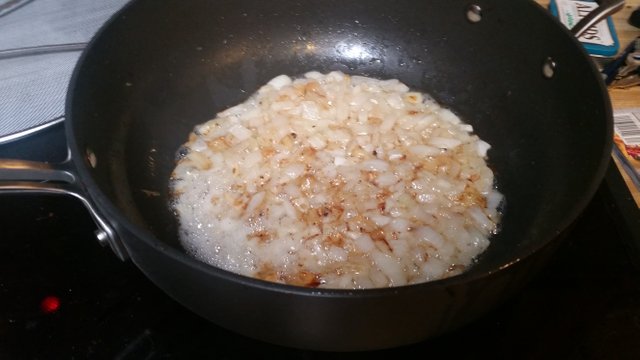 The non-meat stuff
Putting onions and garlic in counts as vegetable right? I'm sure there are ways to make this recipe healthy, but that's not what we're doing today. Here I've added in one diced sweet onion directly into the bacon grease. If you're using butter this works quite as well, as the butter will brown alongside the onions. Once your onions are just about finished / golden brown, chop / smash the roasted garlic cloves (shells removed of course) and place them in with the onions.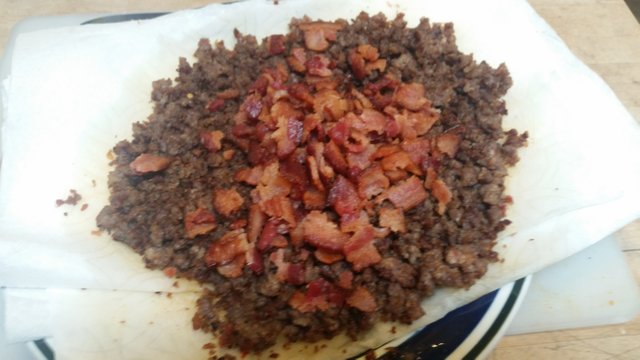 TWO TICKETS TO MEAT MOUNTAIN!!!
Now that our onions and garlic are browning, were about to get started on turning this into some awesome gravy.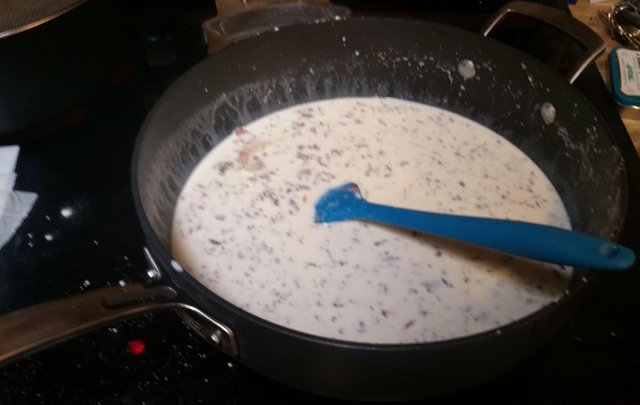 What do we say to the god of cholesterol? Today is the day!
This next part happens very quickly so I wasn't able to get a shot of it. The next time I make this I'll record a video of the process. Once the onions have been fully browned, add a heaping 6 -8 tablespoons of flour and mix well. I recommend folding it in with a silicon spatula. It will become very thick very quickly. Next slowly add in two cups of heavy cream stirring the entire time with a spatula. If you're using non Teflon or stainless steel you can alternatively use a whisk. For those of you who prefer going for a less heavy cream base, you can try substitute one cup of heavy cream out for whole milk which essentially makes half and half. If you want to go even lighter you can do 1 cup of "half and half" and 1 cup of whole milk. I just tried this with my chicken corn chowder that I made last week and it turned out really well (recipe coming soon).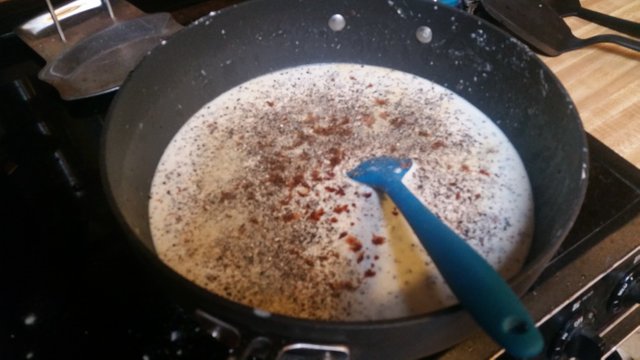 Variety is the spice of life
At the very minimum you have to have fresh cracked pepper in your sausage gravy – it's just not the same without it. I'm adding in few more ingredients  as well based on my preferences. This batch includes some white pepper, sea salt, and chipotle sauce to give it a light spicy / smoke flavor.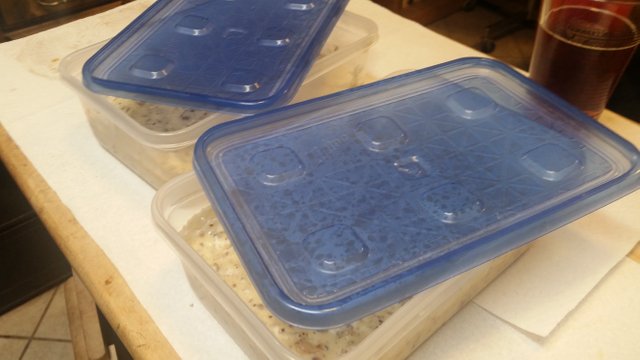 Now into the containers
Did I mention this was a batch cook? No? I'm sorry it's a batch cook. There's no way for me to eat up all of this gravy at once, but I would like some here and there on my biscuits, chicken fried steak, and eggs. I place the containers overnight in the fridge, and then the next day we portion out and vacuum pack the gravy in food saver bags. Reheating gravy can be kind of weird, but I find in the food saver bags it works really well, especially because food saver bags are microwave and boil safe. From past experience I will tell you they turn better if you have the time to boil them in the bag as it's more even heating.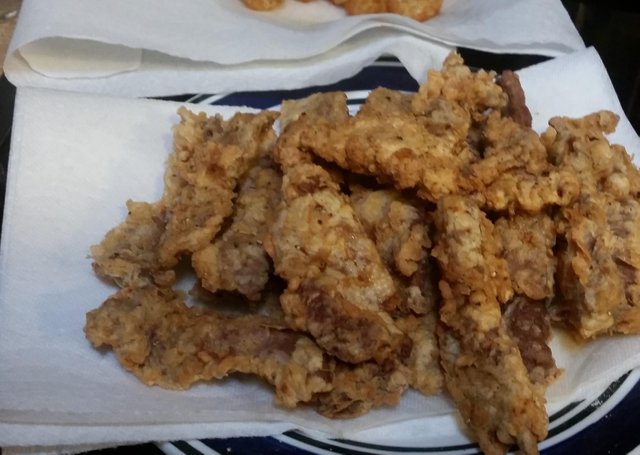 Chicken Fried Steak fingers o my!
I made this particular batch so I would have some for my steak fingers. I go step by step / progress pics on how to make chicken fried steak if you're interested.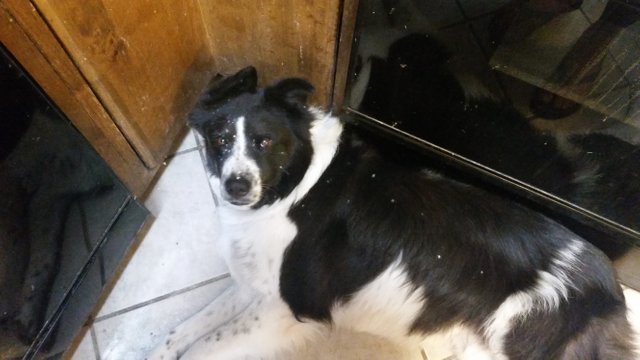 Dirty pup tax
My floured helper joined us for this too... he wouldn't move out of the way. Happens every time I'm working with flour I swear. In the mean time I hope you all enjoy, and let me know if you have any questions. I'm always happy to share my knowledge!