A Restaurant That Serves "Blunts" and "Spliffs"
I finished another video project!
Putting together this interview with the restaurant Brotha Dudes was a lot of fun, and I'm glad I finally get to share it. Brotha Dudes opened last year just a block away from our office, and I eat there all the time. As a first-timer, the first thing you'll probably notice is that they unabashedly named many of their food items after references from cannabis culture: the "Blunt," the "Spliff," etc. The food doesn't contain any THC, but it's a great marketing strategy in a community where legalized marijuana is very much a part of normal society, and the restaurant has become extremely popular in the short time since they opened. They even have a food truck that they park outside local dispensaries.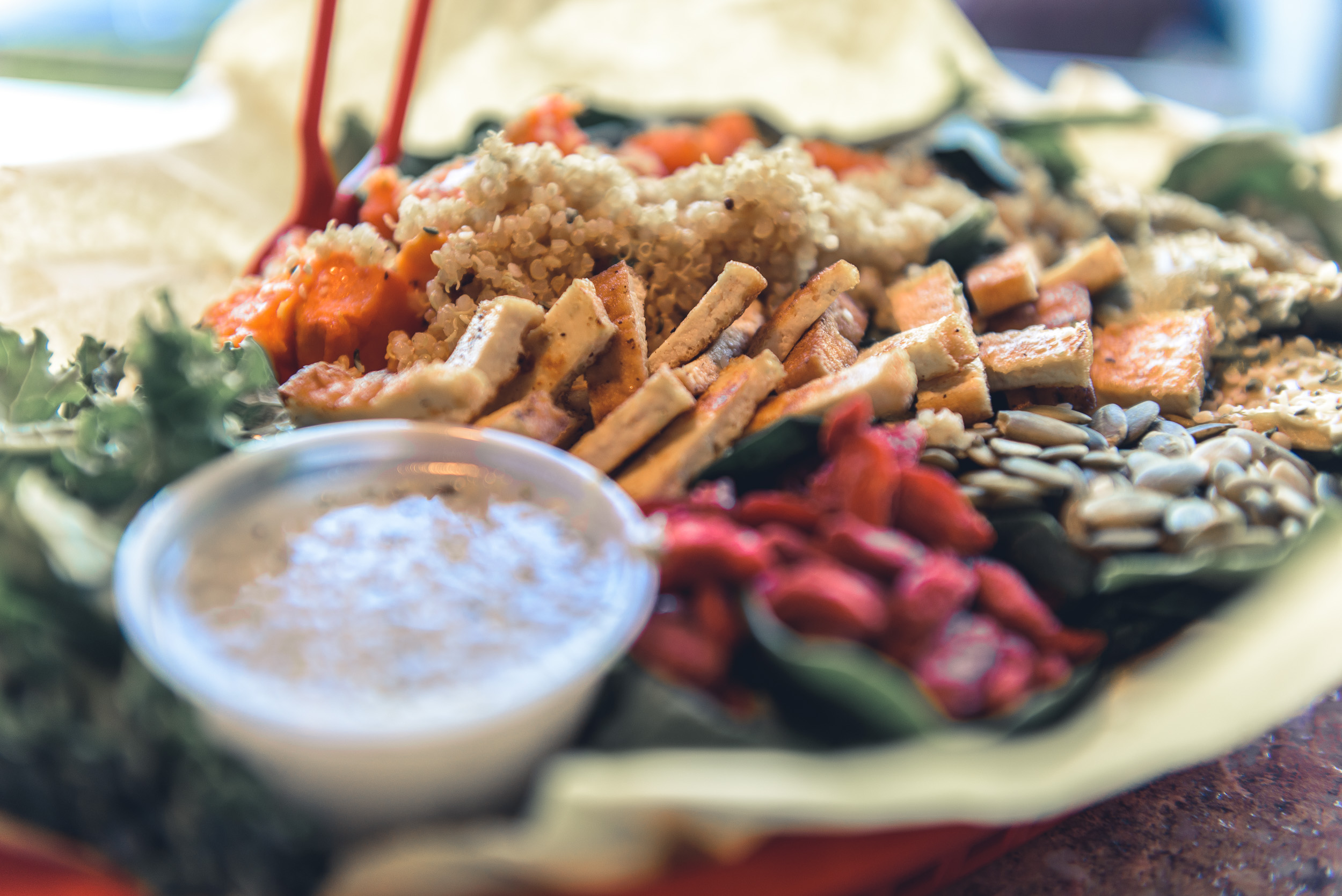 This started out as a profile of a business with a clever marketing strategy but quickly turned into a hilarious and revealing look at the origins of the menu and the philosophy behind the restaurant. Like so many of the people I've met pursuing their dreams in the cannabis industry, the crew at Brotha Dudes have boundless optimism and idealism, driven by the desire to have a positive impact on their community.
Here's the video:
---
The photo above was taken by my friend Patrick, who helped me coordinate and produce this video.
For the full backstory on Brotha Dudes, read my article on Ganjapreneur: https://ganjapreneur.com/restaurant-serves-blunts-video
If you enjoyed the video, here is another project I posted recently (a music video I directed for a friend of mine): https://steemit.com/introduceyourself/@thelastnoel/hi-steemers-i-just-directed-my-first-music-video-filmed-in-new-zealand-and-127925-and-127916-and-127748