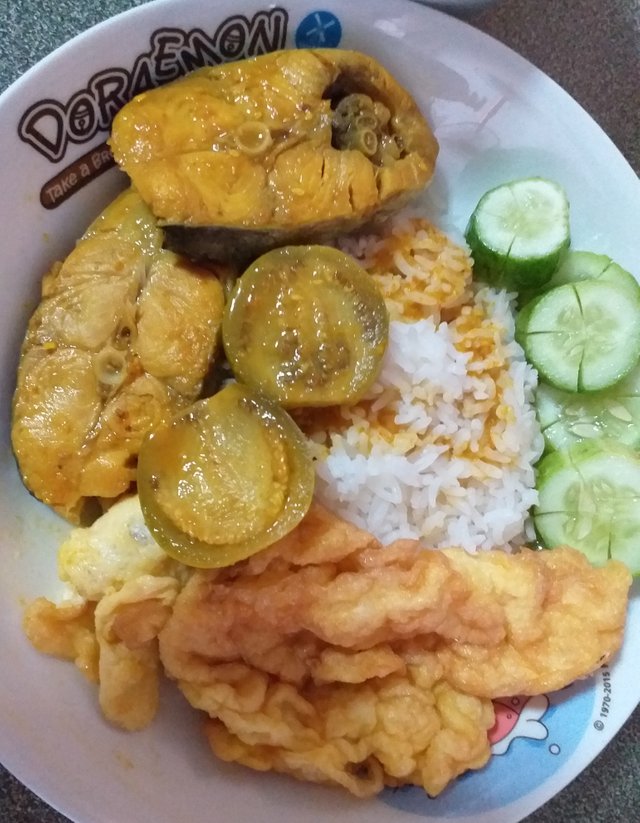 Hooray! October is the month that I joined Steemit. It's 3 years already! Let's celebrate with this menu, "Kaeng Som" or "yellow curry"!
"Kaeng Som" is one of my mother's most delicious menus.
Kaeng means curry
Som means orange color or in this case, means yellow color No need to feel confused. Haha! ;D
I'm so proud that I was successful in cooking "Kaeng Som" well and would like to present the recipe to you in this post.
Southern Thai people are well-known for eating spicy foods more than people in other parts of Thailand. And this "Kaeng Som" is one of the spiciest menus of the Southern's. As you can see from the quantities of chilies that we put in Kaeng Som. Up to 120 pcs! WOW! Believe it or not!!!
Let's see all the ingredients!
Chilies 120 pcs. (both green and red)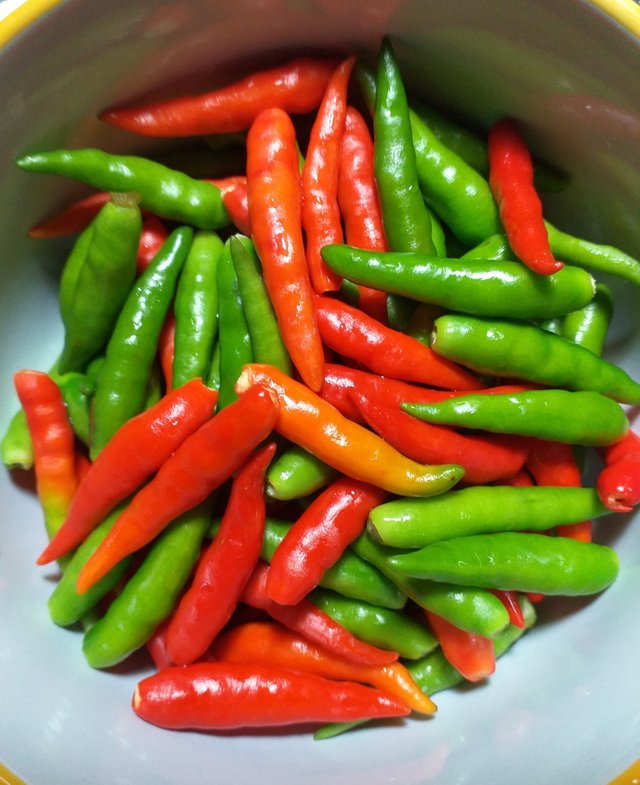 Turmeric 4 - 5 pcs. (this makes the curry look yellow)
Garlic 6 - 7 pcs.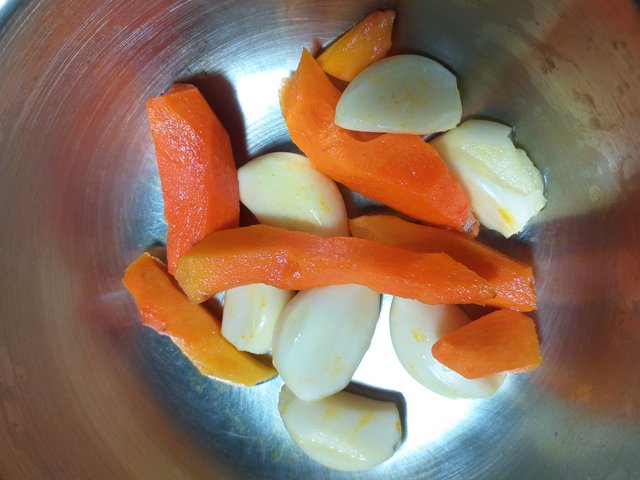 Salt 1 - 2 teaspoon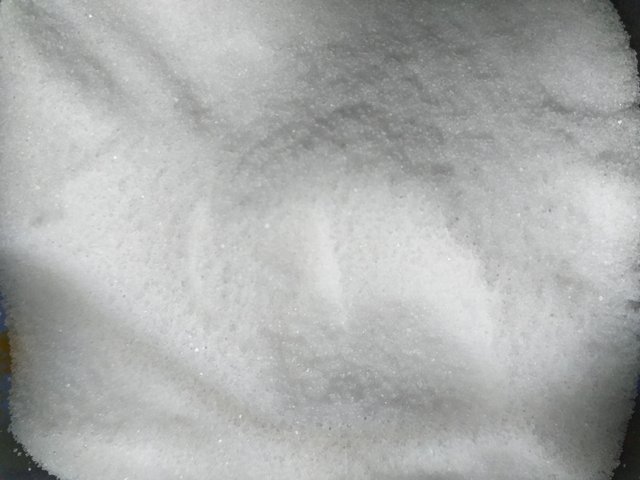 Shrimp paste 3 tablespoon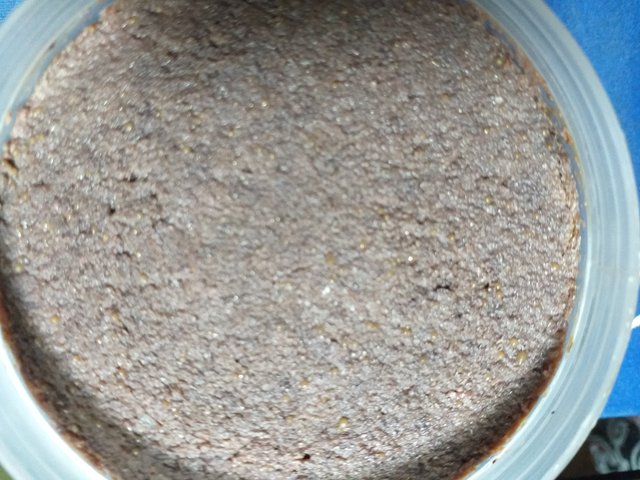 Lime 8 - 10 limes or 10 - 12 tablespoon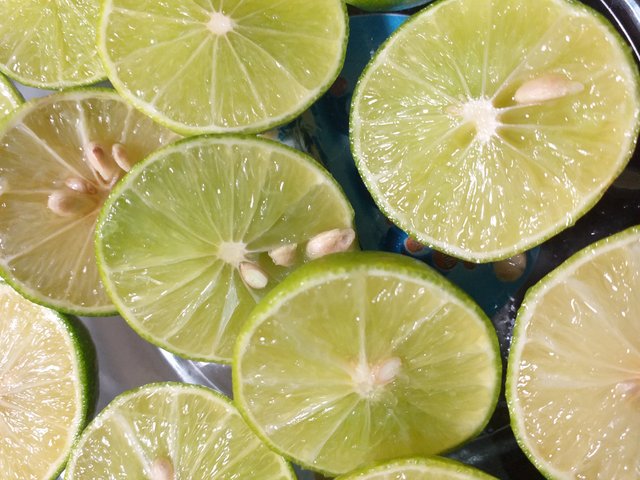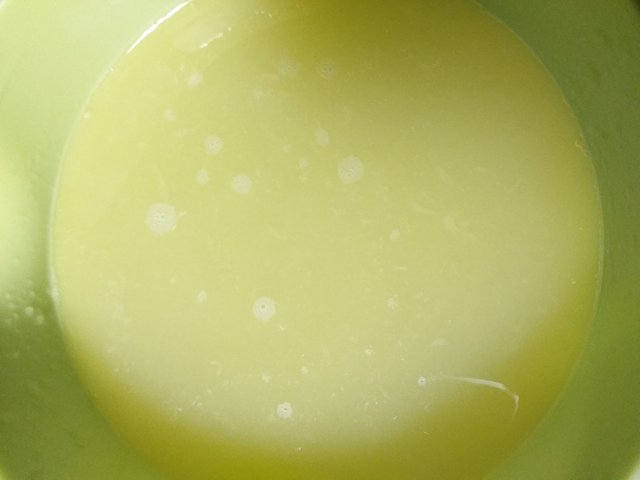 Eggplant 10 eggplants or up to your favorite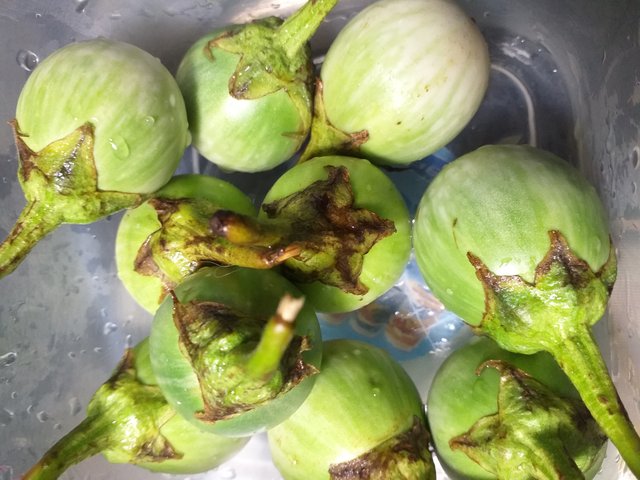 cut into small pieces (as seen from the below picture.)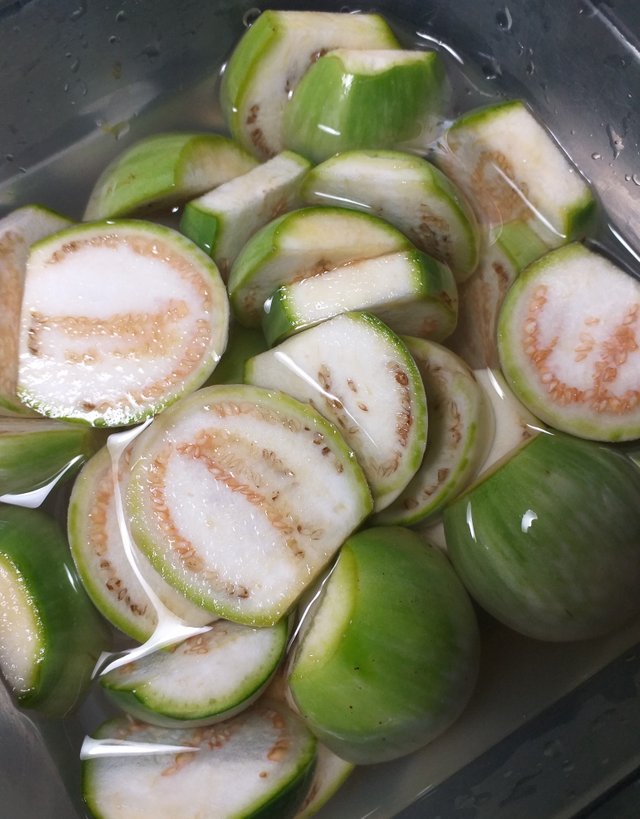 Fish 1 big fish, cut into small pieces (as seen in the below picture)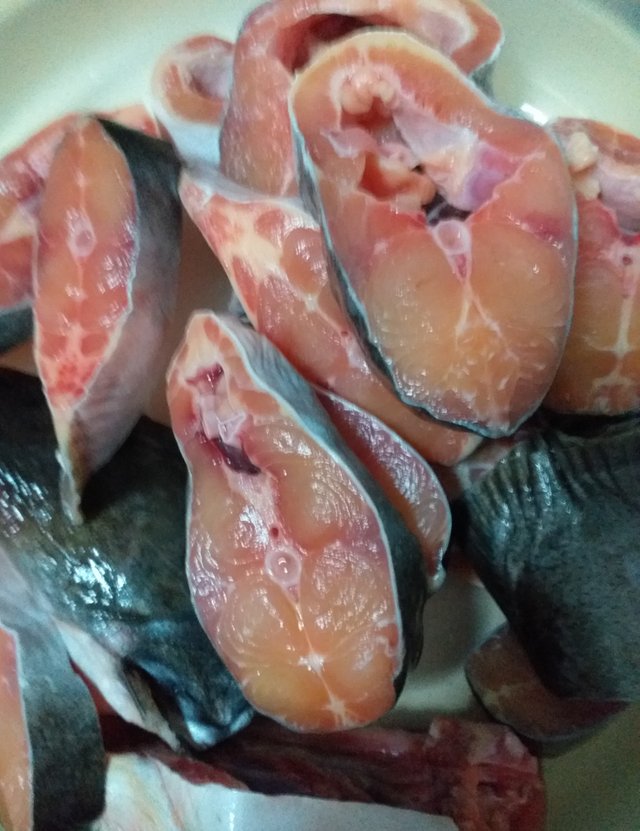 First step: put chilies, turmeric, garlic, and salt together and blend them.
When I was a child, I helped my mother by using a mortar to blend them.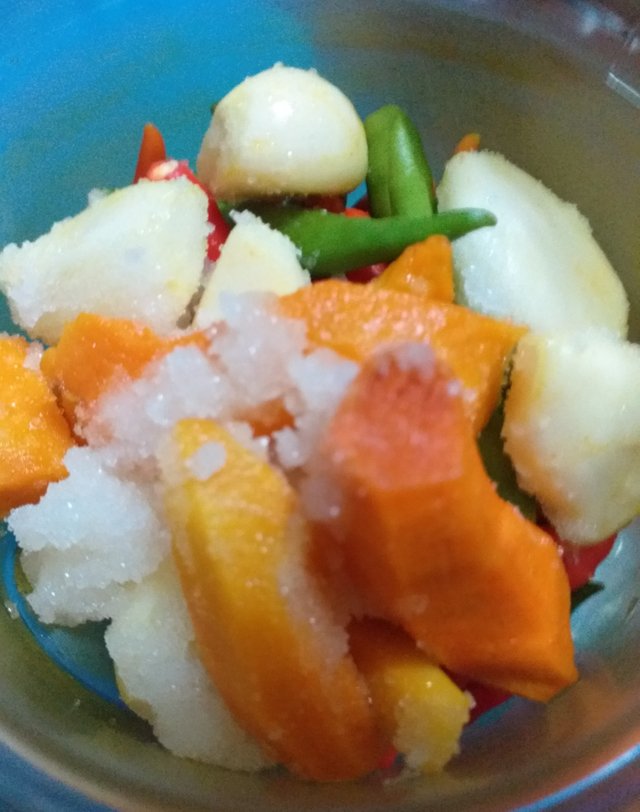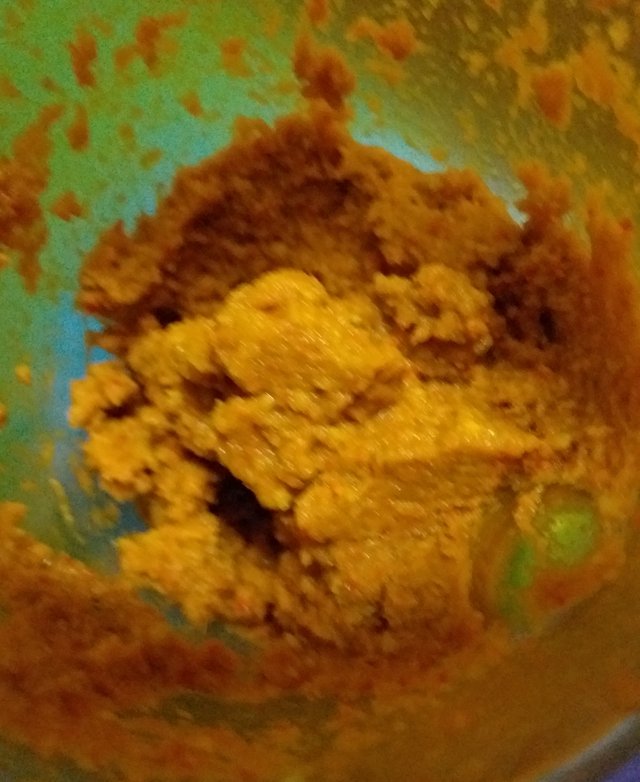 Second step: put the above mixers into the water in a pot.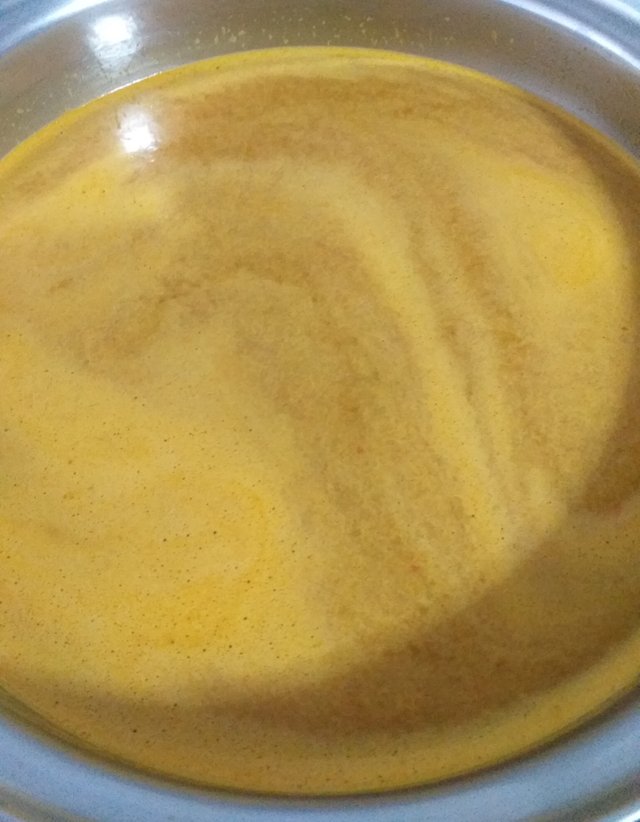 Third step: wait until the water boils, then put the fish in the water.
Fourth step: wait until the fish are cooked and then put shrimp paste in the water.
Fifth step: put the lime juice in the water.
Final step: put eggplants in the water.
Wait until the eggplants are cooked.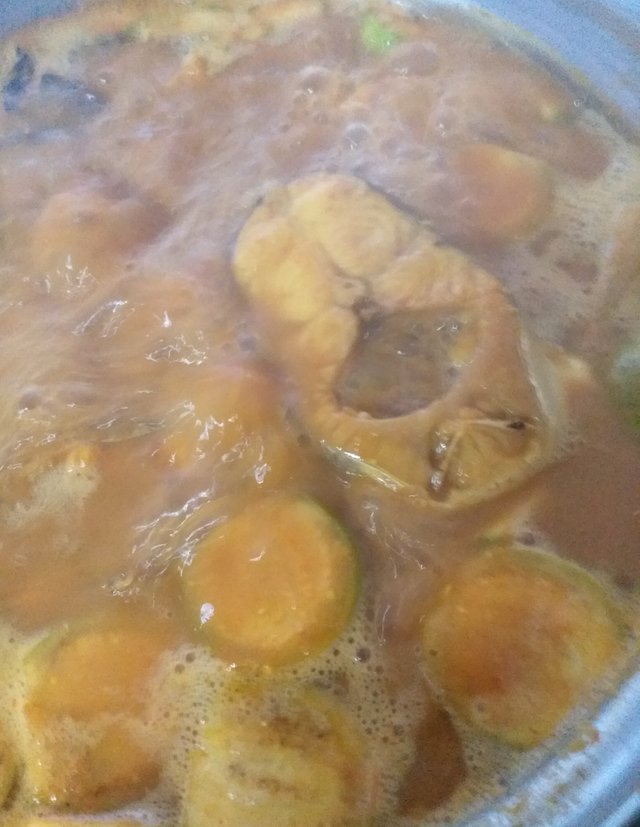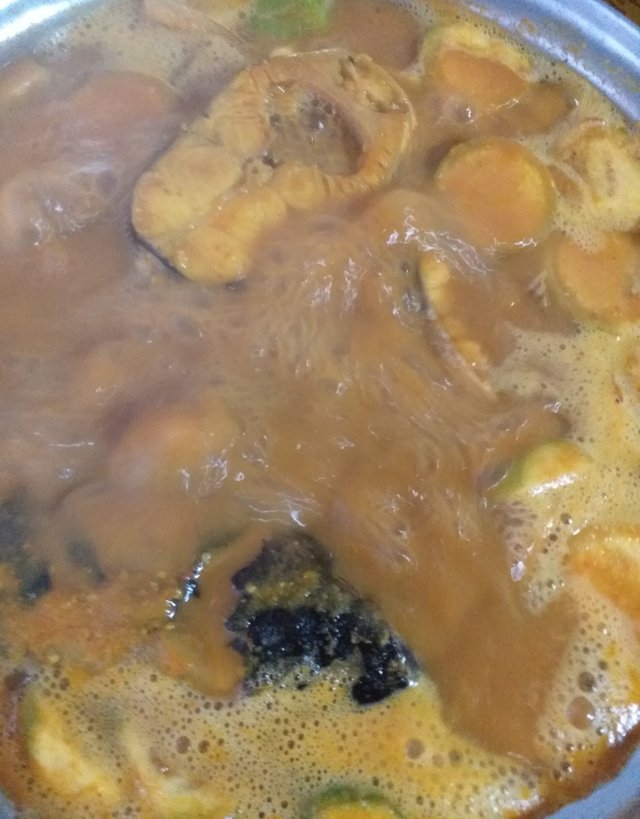 Finish!
Ah! It's time to serve now.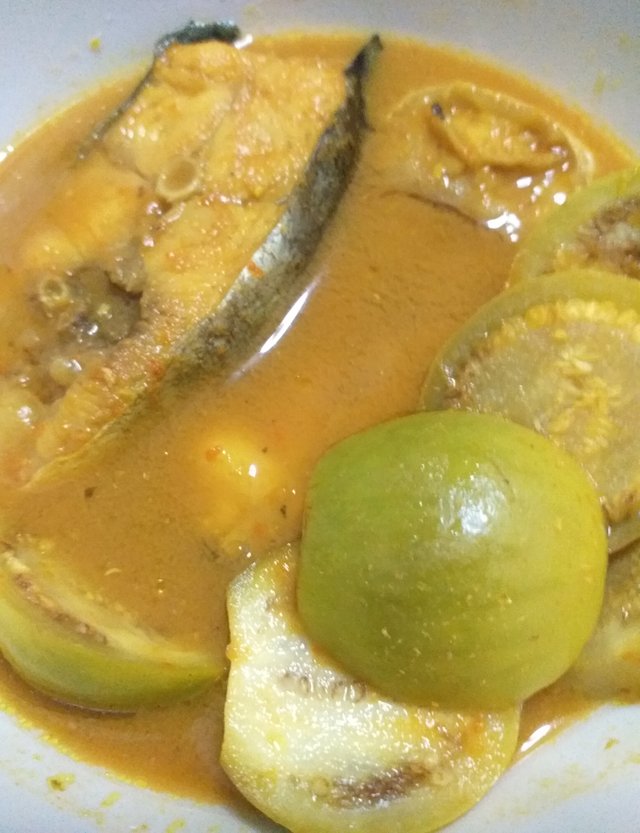 Kaeng Som with omelet and hot steamed rice is my most favorite dish.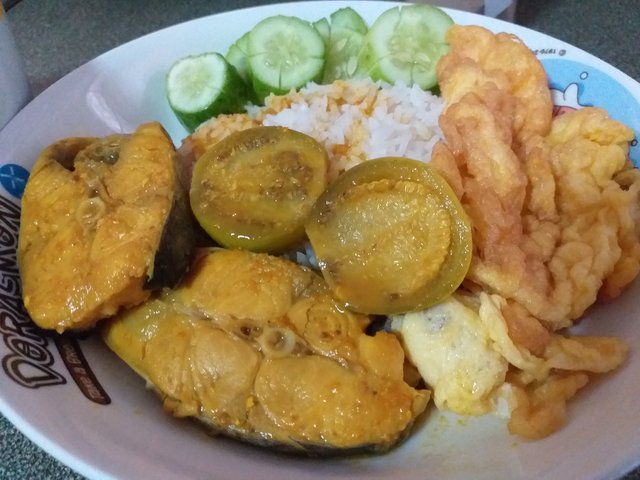 As you may know, I'm not good at cooking, but this menu is an exemption. It can be proved by my mother's word, she said "yummy" each time I cooked "Kaeng Som" for her.
Um! She's the one who taught me how to cook it. When she said that the taste is exactly the same as hers, this always makes me smile widely. Haha! ^____^