Miss. Delicious #62 : Exploring Bophut Beach's hidden gems. The Lodge restaurant and Sakura Spa!
Dear Steemit friends:
If there's one thing I miss the most about Thailand, it's the delicious food for delicious prices. You simply can't beat traditional authentic Thai food served under the backdrop of a romantic tropical escape.
After putting my brave face on at the Safari World, it was time for me to go back to the relaxing island atmosphere in Koh Samui.
Over the years, Koh Samui has become a vibrant, buzzing international tourist destination. But largely retains it's original beauty and atmosphere.
Other than tourism, Koh Samui still relies largely on it's fishing and fruit industries, as such, you'll find some of the freshest seafood and fruit right here in Samui.
Today, i'm taking a visit back to the infamous Bophut Beach, where I'll be dining at a little Hotel / Restaurant called The Lodge.
Situated in the heart of the Fisherman's Village, the restaurant features authentic home-cooked Thai Cuisine served only a few steps away from the beach.
As you can already guess from the name, the restaurant is built like a traditional lodge. Fitting in very well with the island's natural beauty and tropical abundance.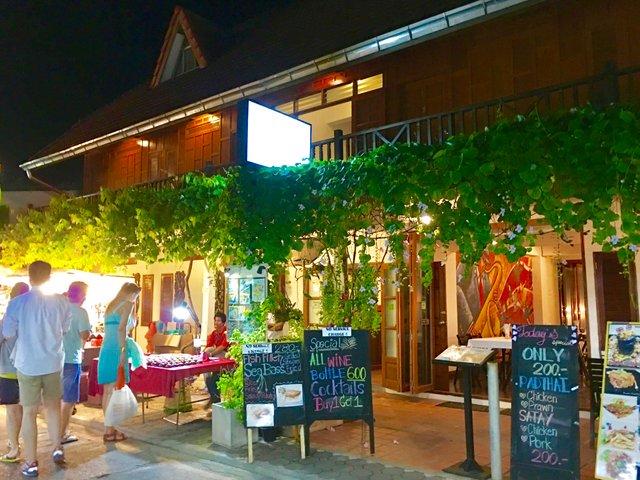 From the outside, you can see the very tropical over hanging plants from the balcony.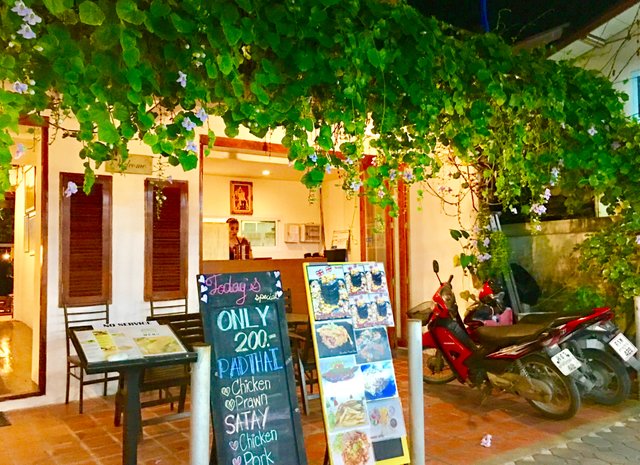 They are known for very reasonably priced Wine and Cocktails.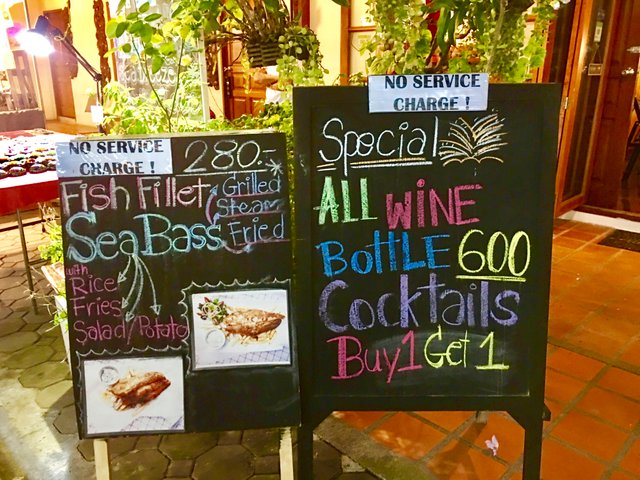 Their seafood - all catches of the day, so very fresh!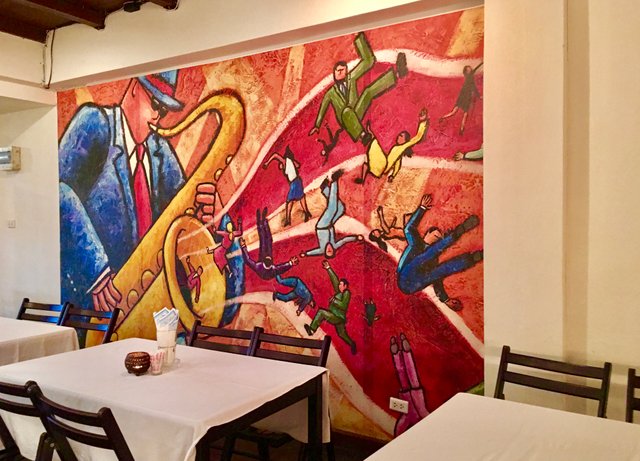 Entering the restaurant, we see some lovely paintings used for decoration on the walls.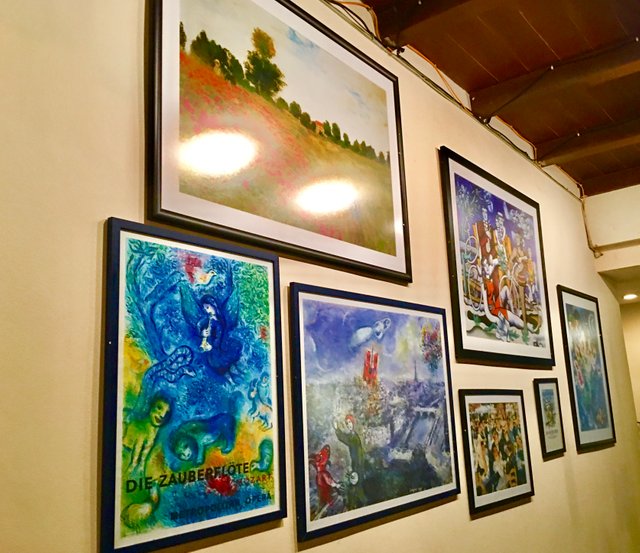 Thailand never ceases to amaze me with their rich colour palette for their decorations. The paintings are an exemplary example.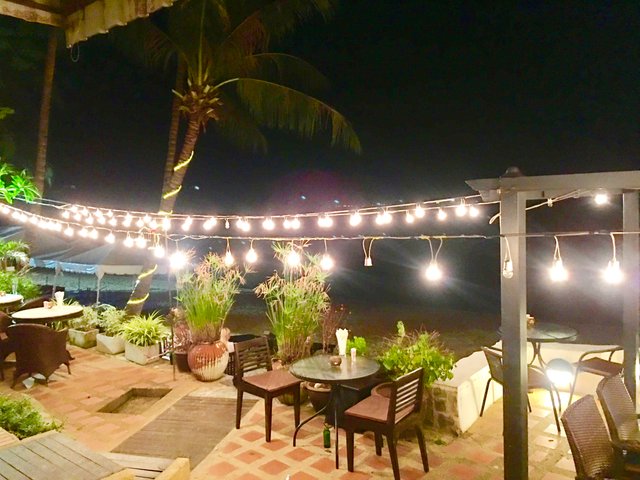 By the time I arrived, it was already night time. Rather than choose to sit inside, I preferred the outdoors seating area by the beach.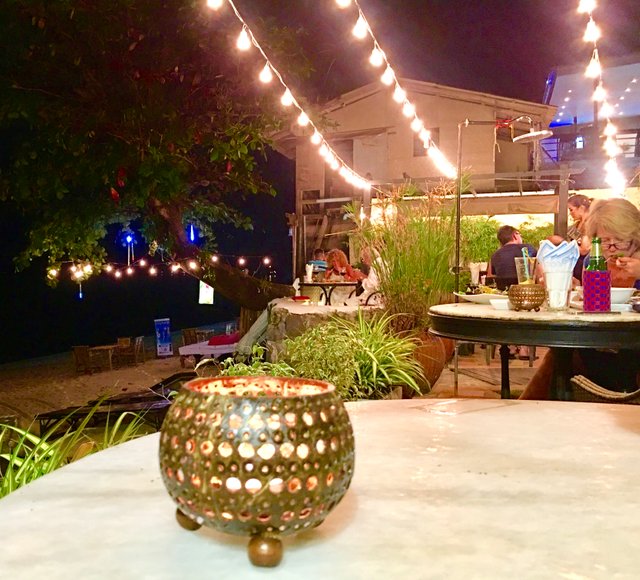 You can see they've lit up the area with loads of little lights just above the dining tables.
Perfect time for a quick snap!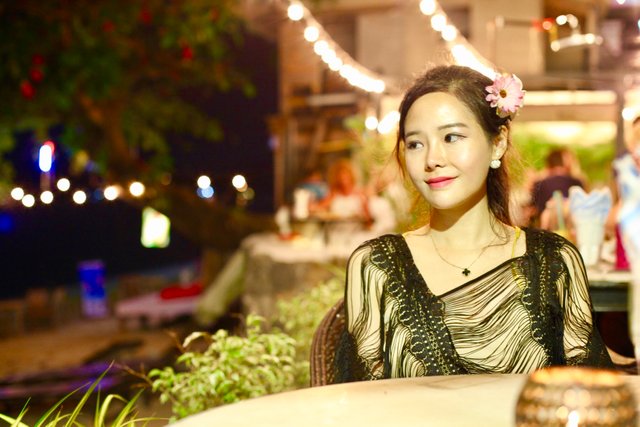 Here's the menu.
There are some international dishes for the tourists.
Of course, i'm going to go for the seafood and Thai specialities!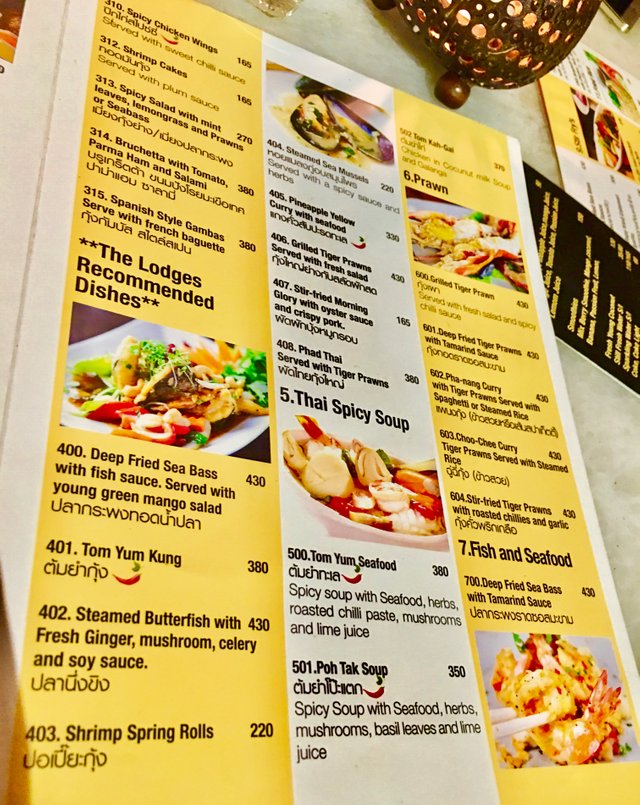 Without further ado, may I present the food.
Deep Fried Prawns with Tamarind Sauce.
These are probably the best tasting deep fried prawns I've tasted. The Tamarind sauce really adds to the extra zest of the crunchy batter. And just when you think it can't get any better? The freshness of the prawns hit you like you just swallowed a gulp of the sea.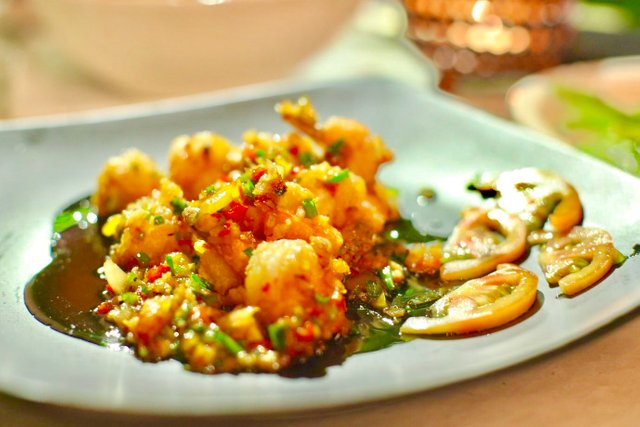 Water Spinach with Shrimp.
The obligatory vegetable dish. Crunchy stalks with a tint of seafood splendour, such a bread and butter dish, yet so tastefully done.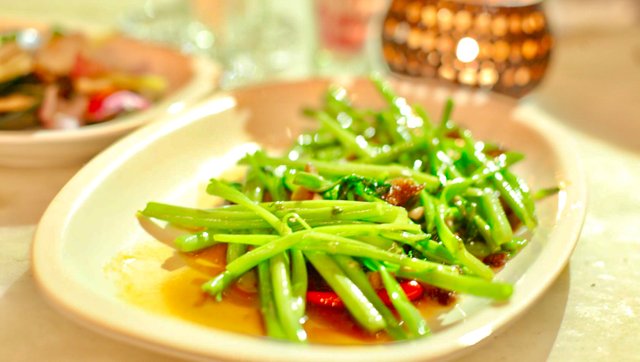 Seafood Fried Rice
Another staple dish. Add a bit of the lime for some extra zing!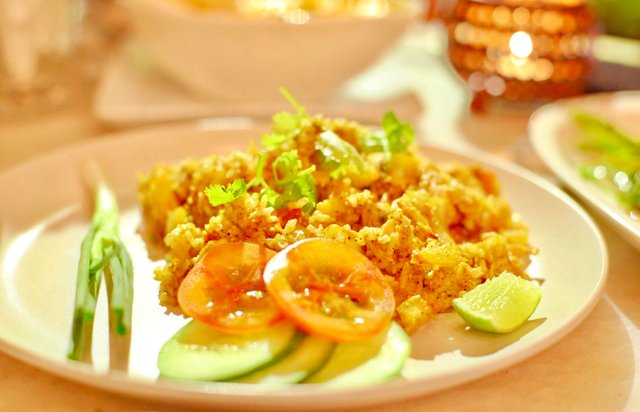 Steamed Mussels
The mussels in Thailand seem rather large, which make them extra satisfying!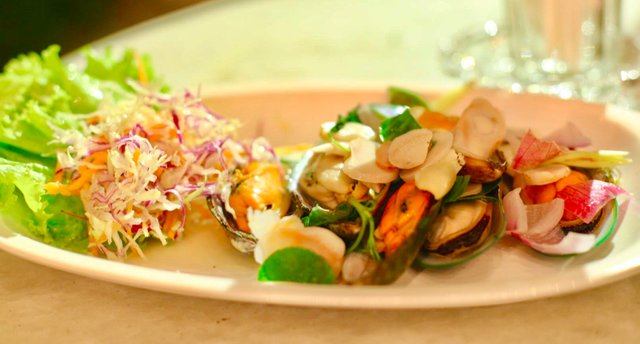 Chicken Coconut Curry.
This dish is best ordered with some rice. It doesn't look it, but it is incredibly spicy and had me sweating for the rest of the night.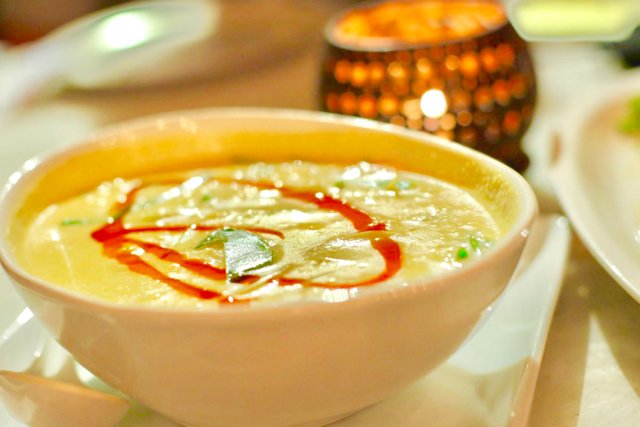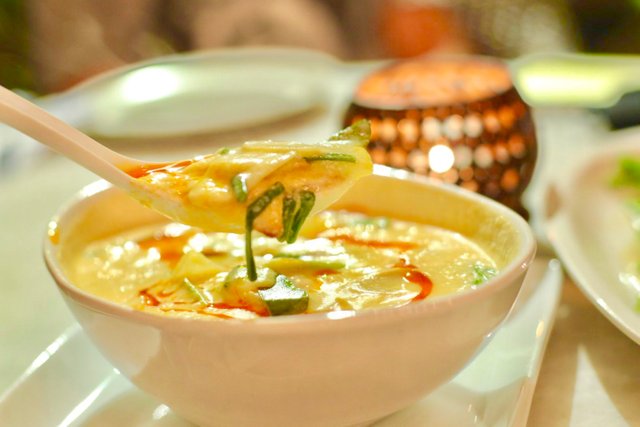 2 for 1 deals on Cocktails.
I just can't get enough of the coconut flavoured one.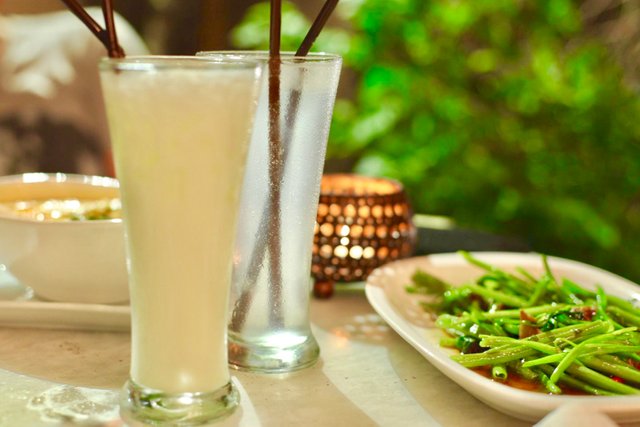 After dinner, it's time to relax and enjoy some Thai massage.
There are actually quite a number of Massage Spa's to choose from.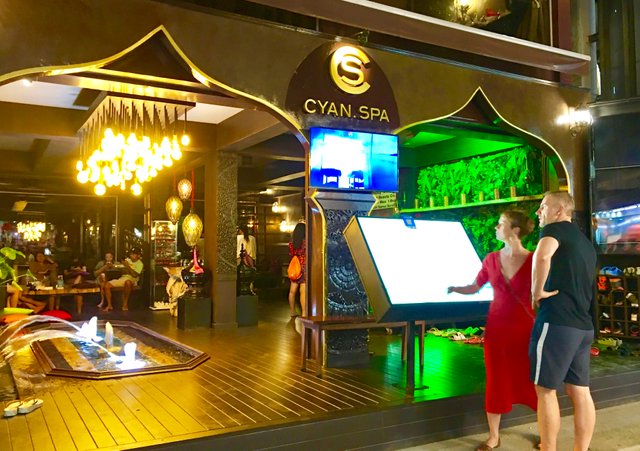 This one caught my eye because of it's beautiful cherry blossom flowers.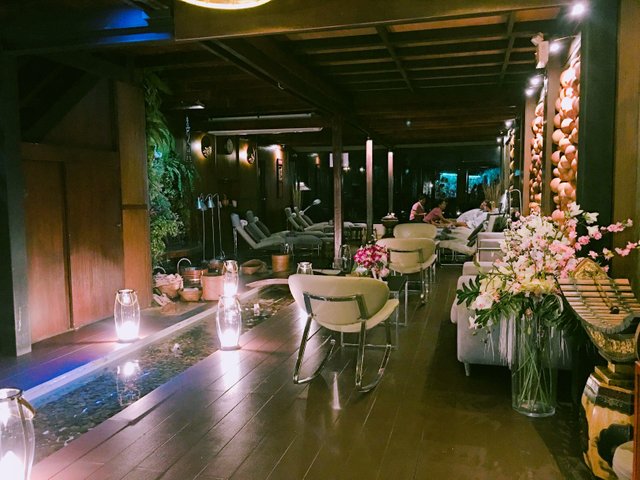 Aren't they pretty?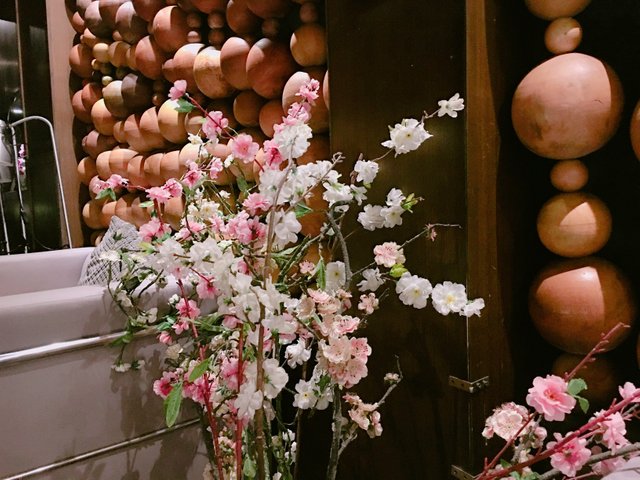 And these beads are massive! Imagine having one around your neck!?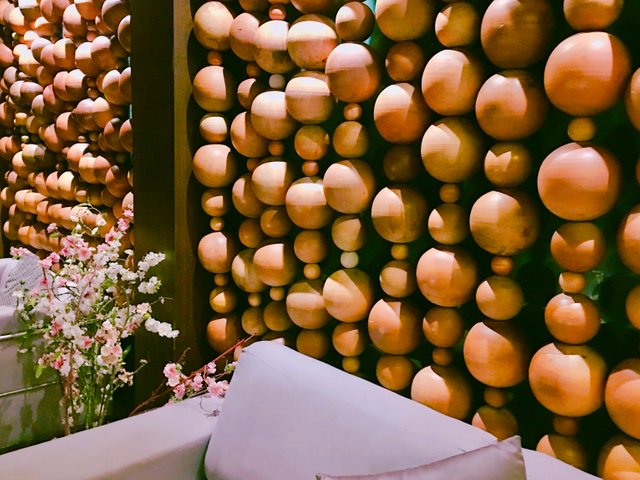 They even have a little water fountain inside. I'm feeling rather relaxed already.
With massage places, I always like to be 'in the mood', and this place set's the scene very nicely.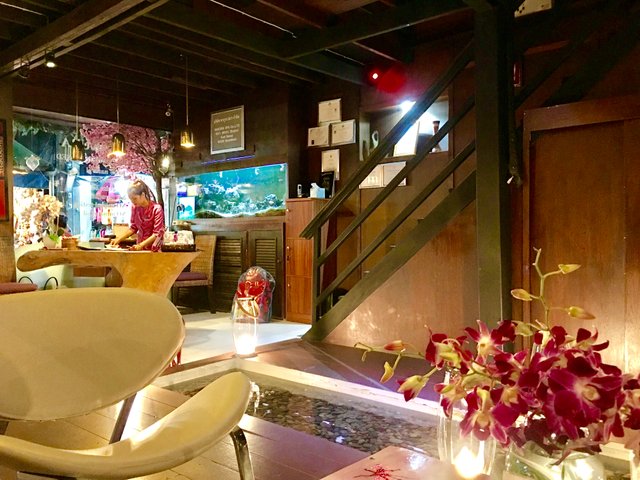 Now I know why they have Cherry Blossoms, the Spa is called Sakura!
Still no better at Thai, so English menu it is!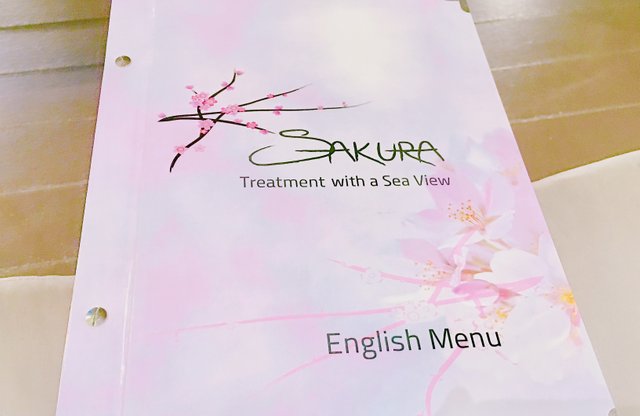 So much to choose from, I ended up going for a simple leg and foot massage.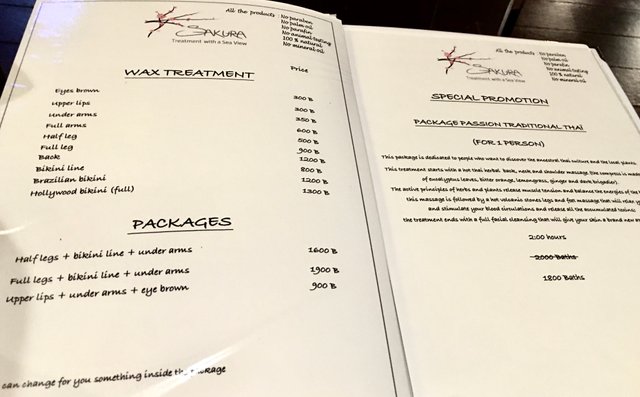 You can always opt for the packages if you have the time.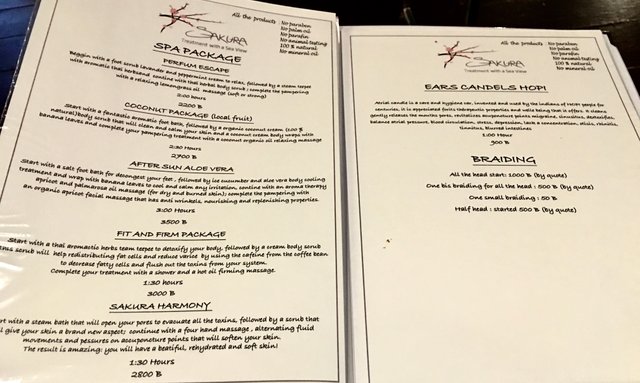 A little short skip and jump over the foot bridge and we arrive at the leg massage chairs.
Look at green wall of plants! They're actually real!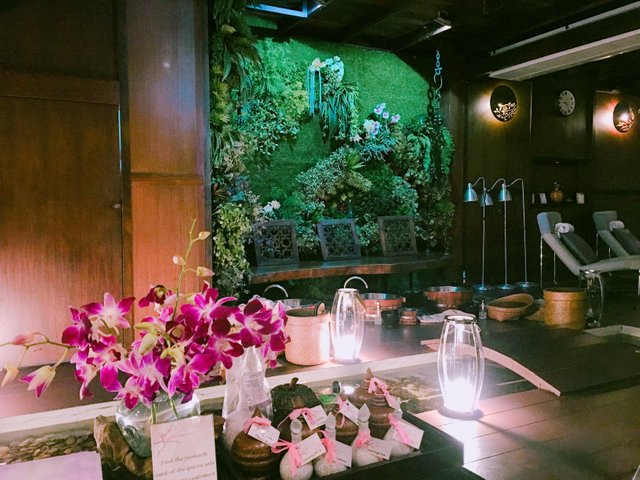 Outside, is a view of the beach and the restaurants below.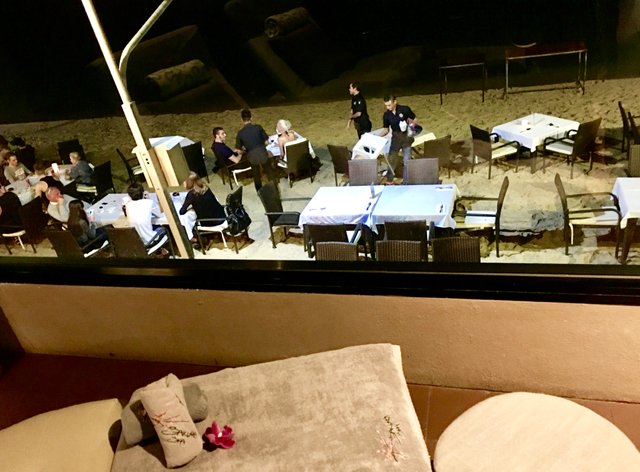 Nice comfy chair for me to lie down on.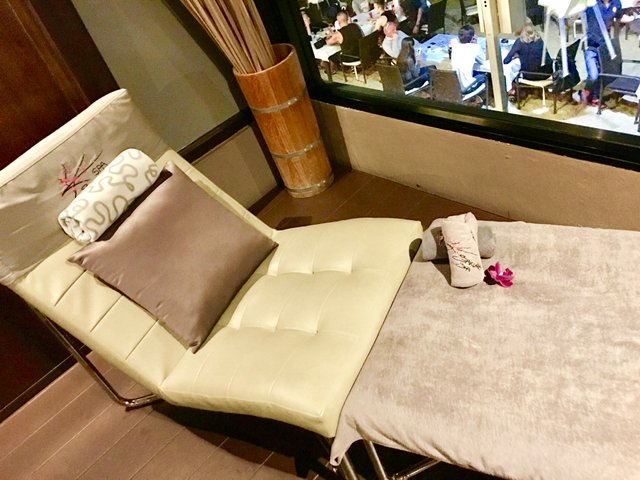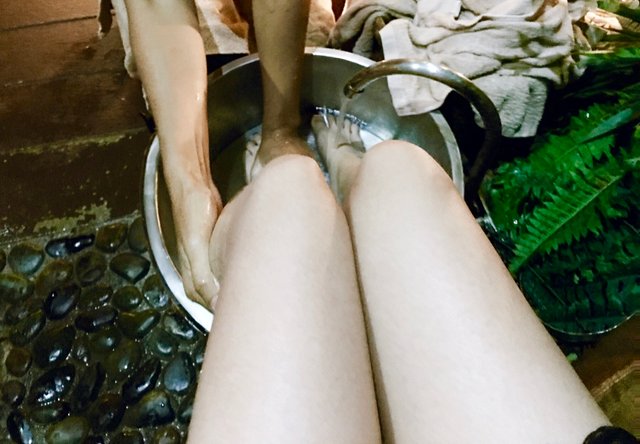 After a long day of walking, and then a night browsing the market, I really appreciated that massage.
It's strange how just 30 minutes of massage therapy can restore my sense of vitality.
Suffice to say, I was more than satisfied and I leave with restored energy, and sweet fragrant smelling legs!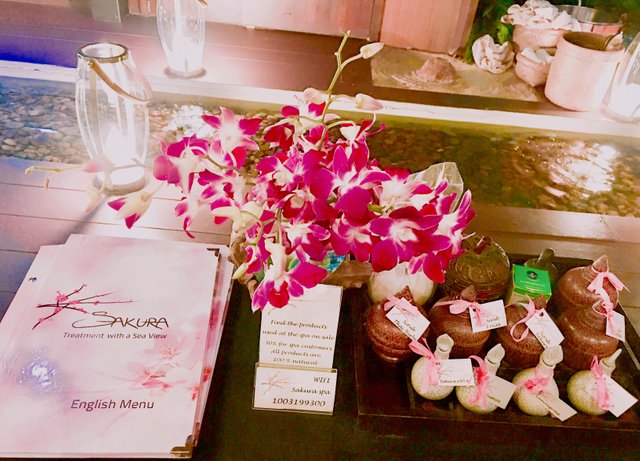 Hope you enjoyed today's post on authentic Thai food at The Lodge and then a relaxing Thai massage at Sakura. Surely a new ensemble to consider when you visit Koh Samui and Bophut beach.
As always, I appreciate your vote, follows and comments.