Everybody has their own favorite drink. Some like to start their day with coffee, some with tea and some, who have a very healthy approach towards life like to start their day with healthy drinks. These are my favorite kind of people, I have to say. Because I believe if there's one drink you're having in a day, let it be a healthy one! Gone are the times when there weren't many options to opt for and one had to forcefully consume healthy drinks if they had to.
With so many nutritionists out there, it has become so much easier to choose your favorite drink according to the taste and liking. I have been getting my hands on some really experimental recipes for smoothies to boost my energy levels as well as my immune system. Moreover, I also like the glow on the skin that some of the drinks offer. Here are my favorite ones along with the benefits and recipes so you can take advantage of these drinks fully!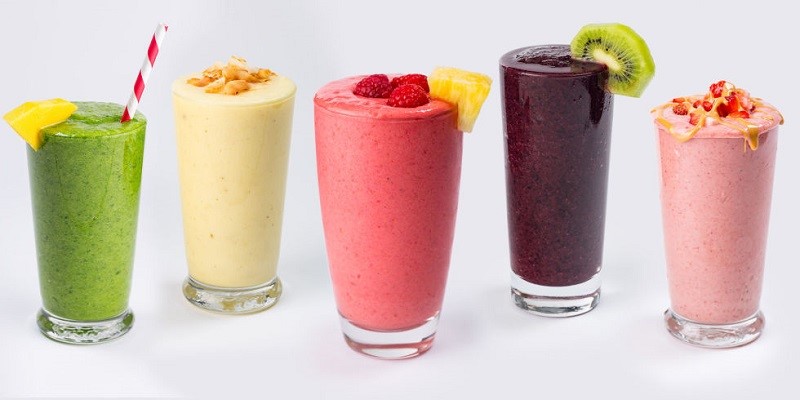 source
Ginger-Banana Smoothie:
Whether you have a problem with nausea, digestion or acidity and heartburn, this smoothie is sure to help you out with these problems, mainly because of ginger in it.
Come one banana with a few ginger cloves, about 2tsp as the main ingredients. To enhance the flavor and benefits, add 1tbsp honey and around 6 Oz. of yogurt in it. Enjoy this smoothie every day!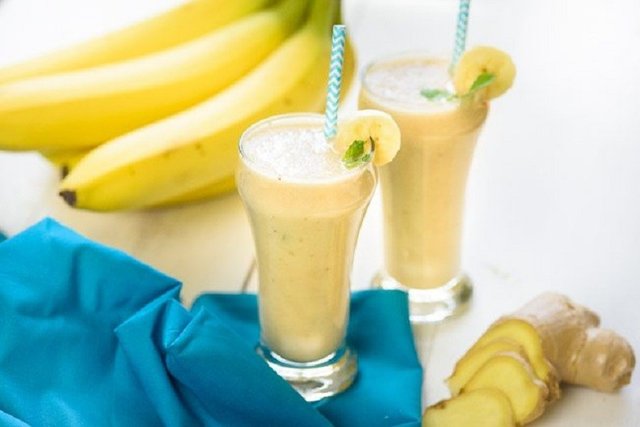 source
Spinach-Apple-Ginger Smoothie:
This one has to be my favorite, mostly because it was introduced to me by my sister. It is one of the most refreshing drinks that I've ever had. It is not only beneficial for your immune system but it also makes your skin glow! If you don't believe me, try it for a week and notice the difference.
Just blend together spinach leaves, garlic cloves, and apple slices. I usually blend it with ice and add only a little amount of water to blend properly. As an addition, add a few drops of lemon to it. it enhances the taste and lemon is a very skin friendly option with Vitamin C in it.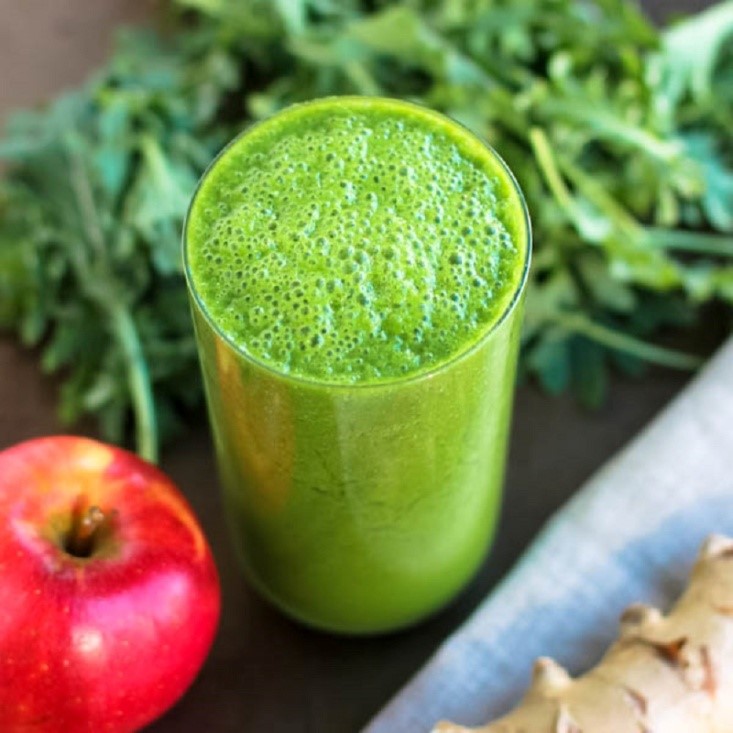 source
Raspberries, Honey, Ginger Smoothie:
If you are fond of fruits, you would like this one! Its creamy red texture looks very appealing in the middle of the day when you need to give yourself a productivity boost. Blend Raspberries, milk, cherries, honey, ginger and a few drops of lemon juice together and enjoy this tasty smoothie instead of having caffeine after your lunch. Once you start taking consuming the drinks regularly, you will grasp the quantity of all the ingredients according to your taste and liking.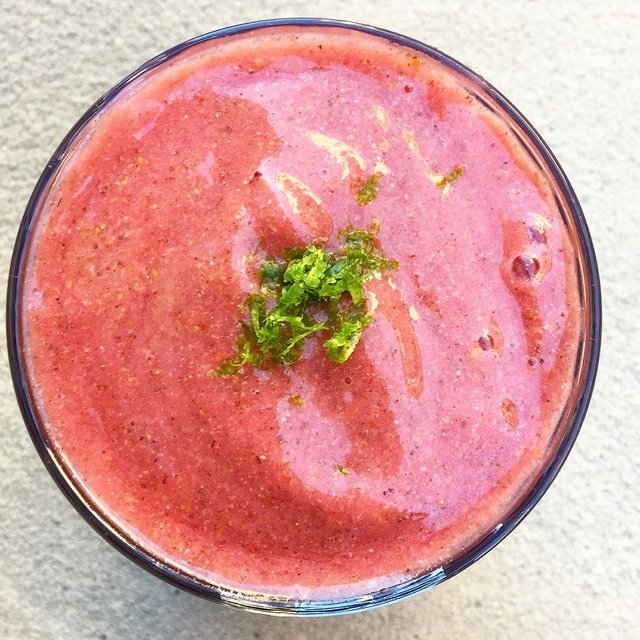 source
Banana, Orange and Strawberries Smoothie:
This has got to be one of the best smoothies to take with your breakfast. It's not only beneficial to your health but also helps in keeping you full until your lunch time so that you don't crave for snacks in between. This refreshing drink includes banana, Orange juice and Strawberries combines with yogurt. The amount of all ingredients is almost the same.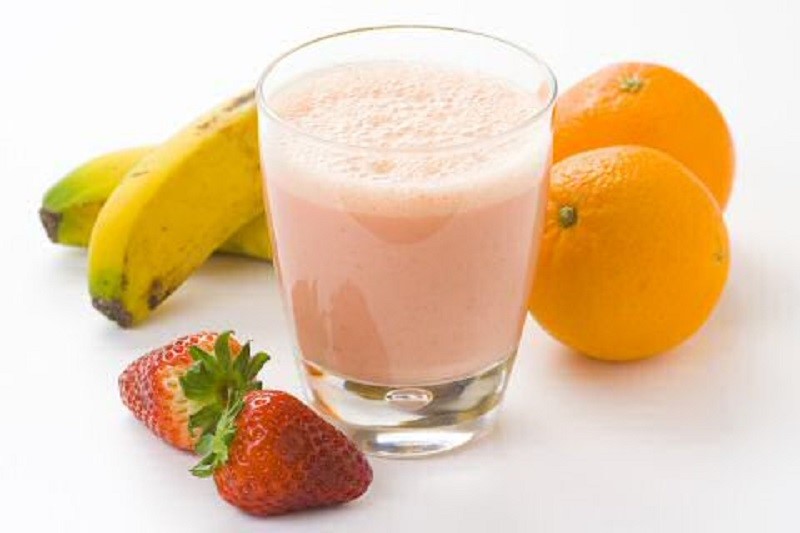 source
Pineapple Smoothie:
If you are a fan of single fruit smoothies, pineapple smoothie is a must try! Its highly unlikely that you won't get addicted to it. It helps you with your cravings for cold and creamy food items that happen to be unhealthy for you. Moreover, it tastes divine!
Add yogurt with pineapple chunks and ice in a way that you achieve the perfect texture according to your preference. Some people like it thick while some like it nonviscous. Try it out a few times and you will figure out how you like it.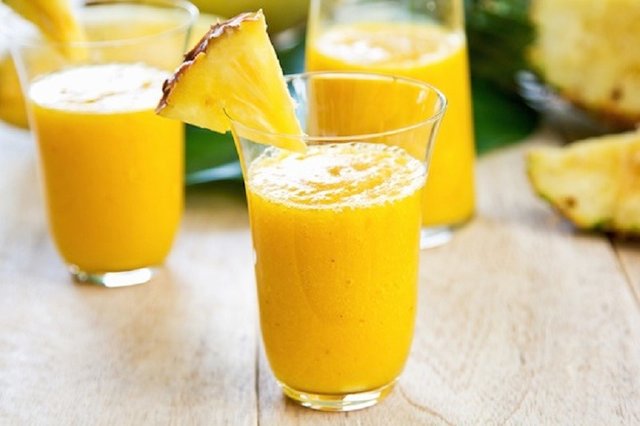 source
Papaya-Pineapple smoothie:
This one is one of the best smoothies during summers! The combination of Papaya and pineapple topped off with coconut extracts and yogurt as the base gives you that refreshing feeling that you need during a hot busy day. It takes you in another zone that you're going to love. Try it out!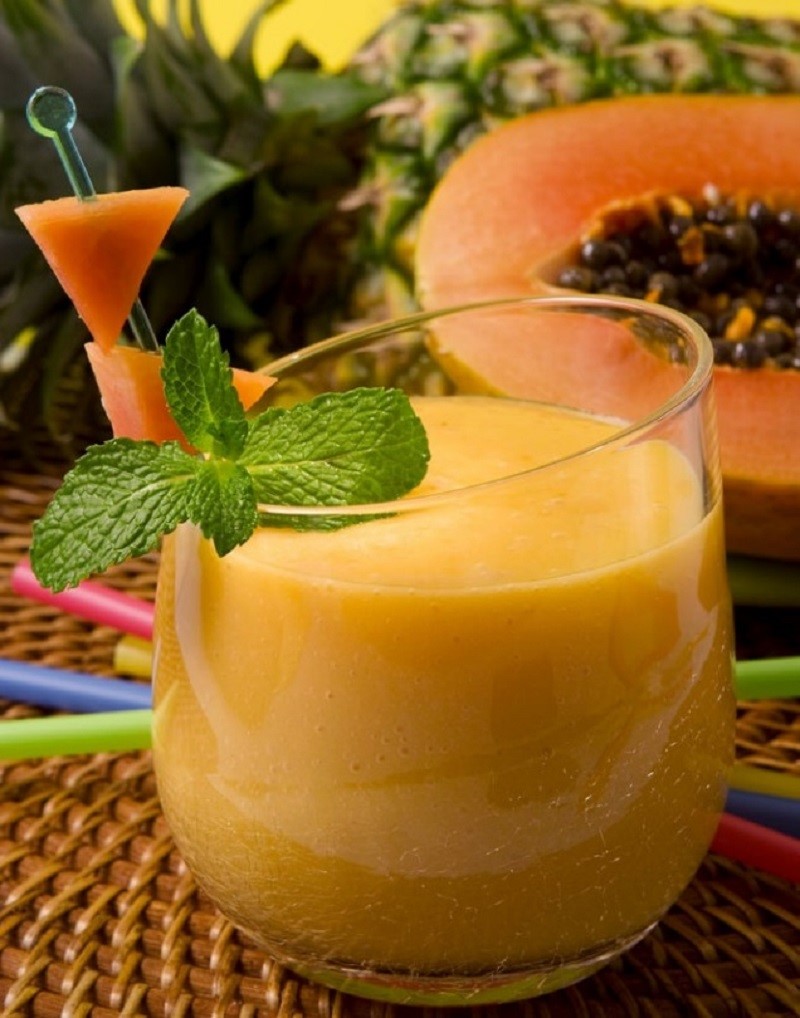 source
Mango – Apricot Smoothie:
Before getting to know about this smoothie, I had heard of apricot as a scrub more than as a fruit! Apricot has a lot of health benefits. Apart from a smoothie, eat and enjoy this fruit as much as you can during its season. Apricot, mango, and milk along with vanilla extract make it a sweet drink. However, some people prefer drinking adding a few drops of lemon to add a hint of tangy flavor to it.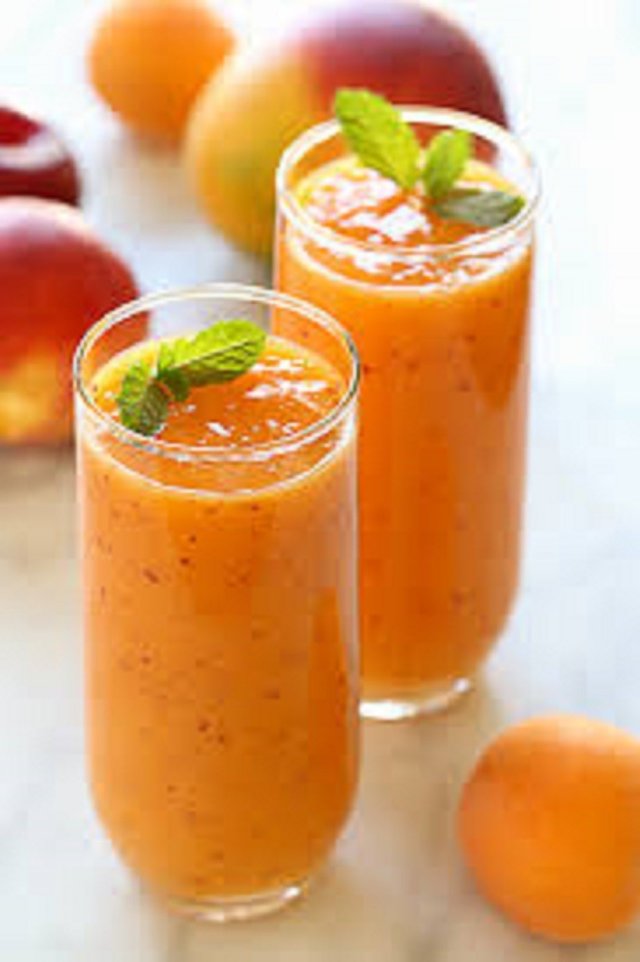 source