---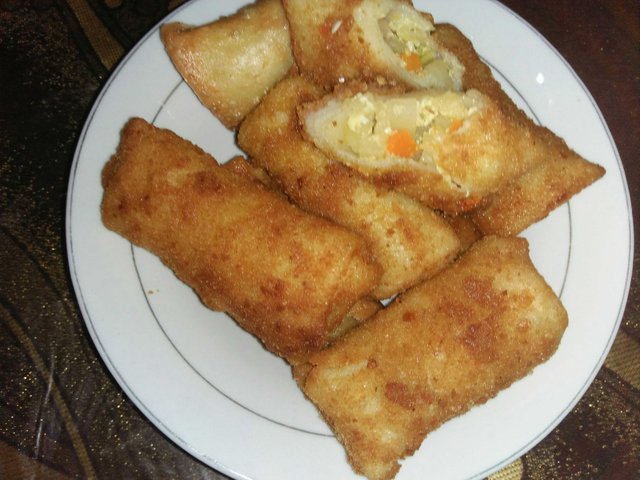 ---
Risoles again, risoles are my family's favorite food. although the content is only vegetable, but this food is the most widely sold. It feels really good. Simple but addictive recipes.
ingredients
250 gr wheat flour
1 tablespoon kanji starch
1 tablespoon of cooking oil
Salt
100 gr flour orange pan
Material contents:
1 carrot (sliced)
1 piece of potato (sliced)
1 spring onion (sliced)
1 teaspoon ground pepper powder
1 clove of garlic
1 clove of red onion
Step
Saute onion, garlic
Then enter the potatoes, carrots, spring onions, pepper and salt. Wear until cooked and thick, remove.
Mix the skin dough for 15 minutes
cook the flour dough, leave the coating to the flour panir
Put the dough into fold skin
Put into the remaining dough and then into the flour.
Fry with hot oil, pick up.
finished, risoles ready to eat
---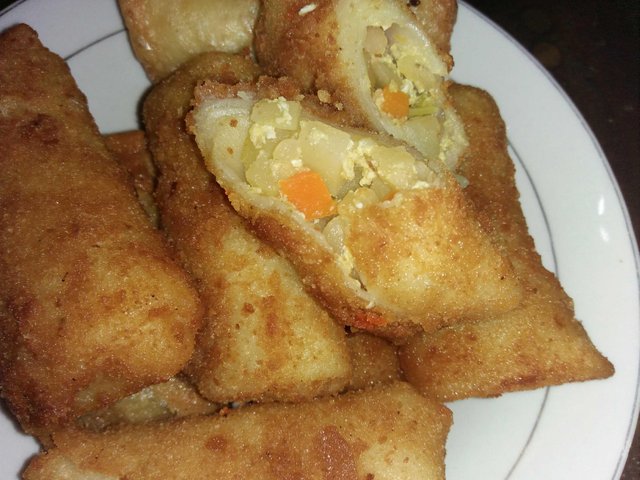 ---
Thank you for visiting my blog, if my post is interesting then please you resteem, follow and upvote me @rahmi