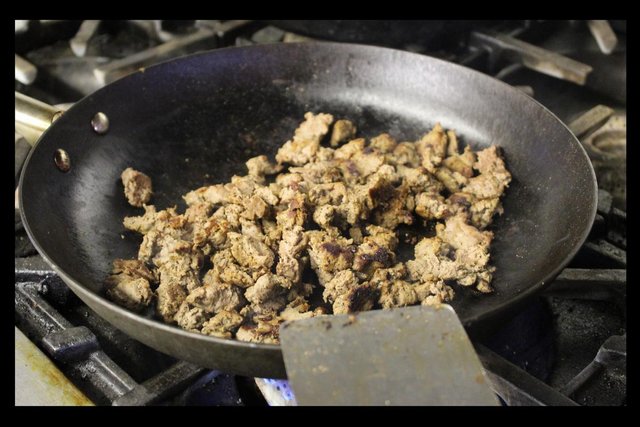 Though we have been eating meat and even harvesting animals ourselves for a while now, this was the first time that we did this.
---
A lot of people know what a cut of meat looks like on a plate. Many could tell the difference between a T-bone and Ribeye, but some don't even know where they come from. Over the past year and a half or so, we have dove into the world of harvesting and processing animals. It has been interesting, and if nothing else, it gives you a better understanding and appreciation for where meat comes from.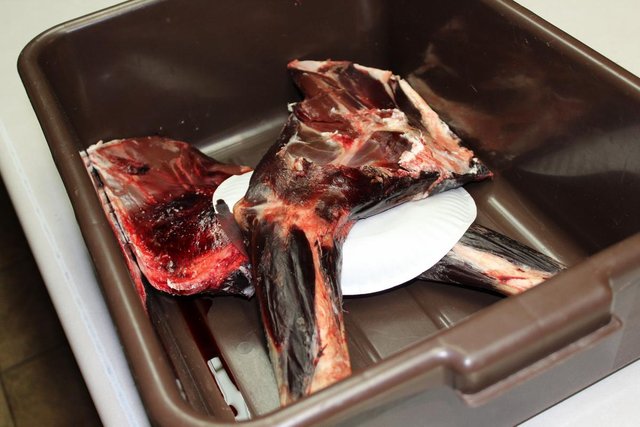 The last deer I harvesting was still hanging to cool when the temperature dropped. I figured since it was frozen, I'd leave it, and so it hung for a while. Recently though, there was an increase in the temp, so I took the opportunity to take it down and begin processing it. One of the things on the top of the "wish list" from @mama-pepper was ground meat.

MAKING THE GROUND VENISON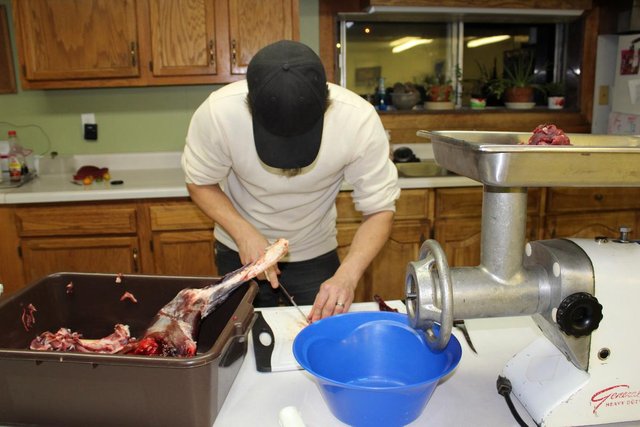 Since our neighbors have a pretty solid meat grinder, @mama-pepper and I decided to take it out for a test drive. Our time was limited, so I just cut up the front legs to see what we could do. We understood the basic process and idea, we had just never tried to ourselves, so we were eager to "get our feet wet."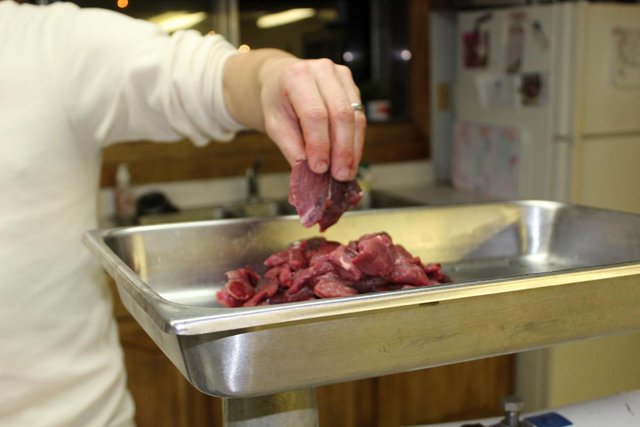 Soon we had the grinder assembled and the meat cut. Initially we used an attachment with very small holes, so we switched it out for one with larger holes. We ran it through a few times, so here are some more photos of the process and the work that we did.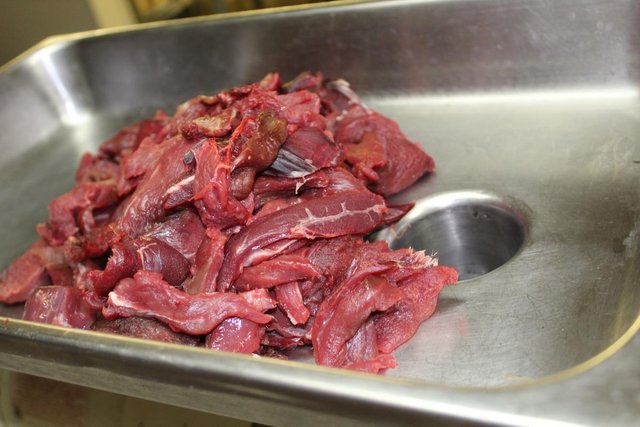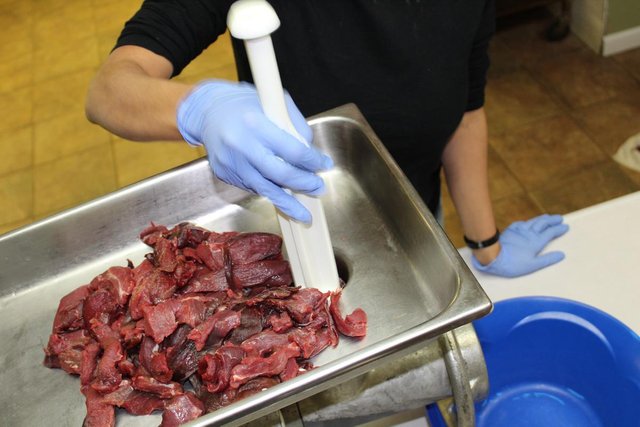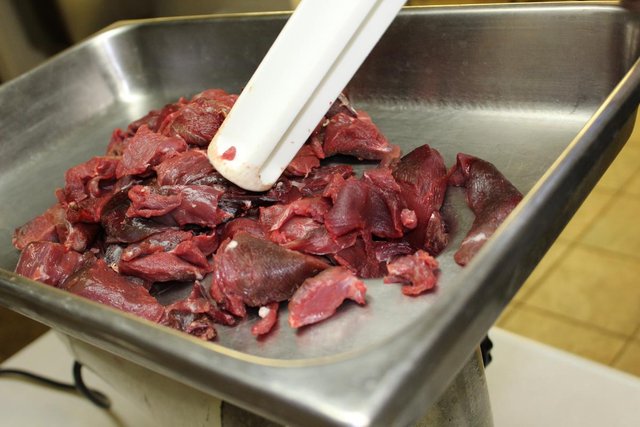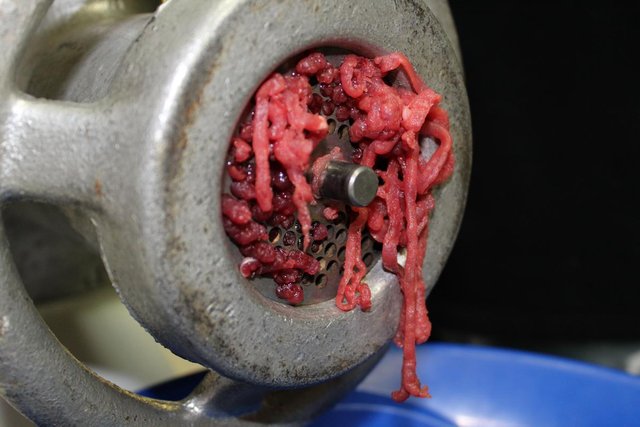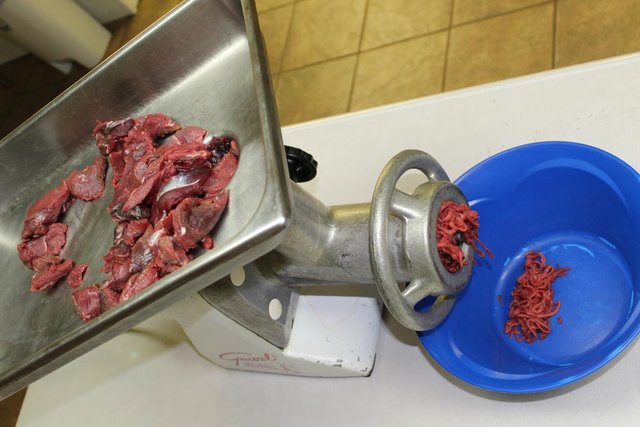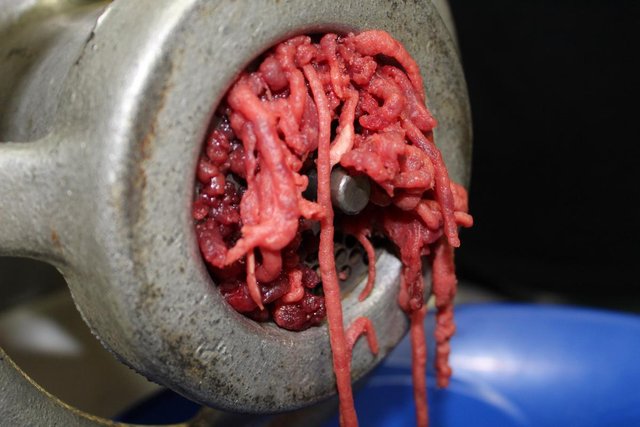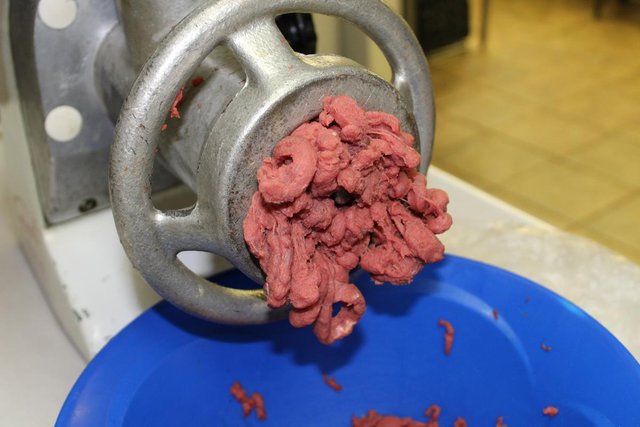 THE END RESULT, "LEFTOVERS," & TRYING THE FIRST BATCH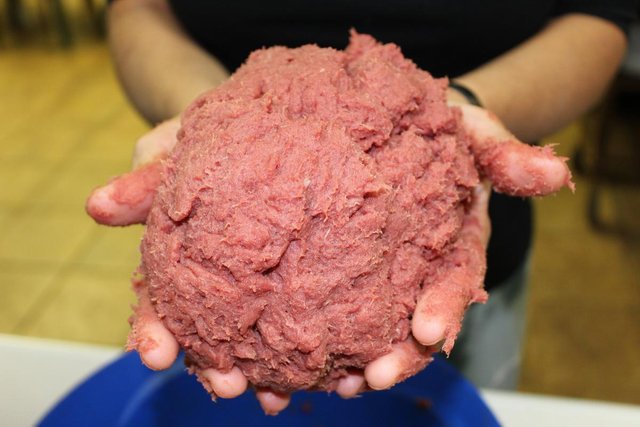 In the end, we wound up with a good amount of ground venison. Many people like to mix meats together or add fat from another animal, but I don't think that there is anything wrong with enjoying some nice, lean, ground venison as is.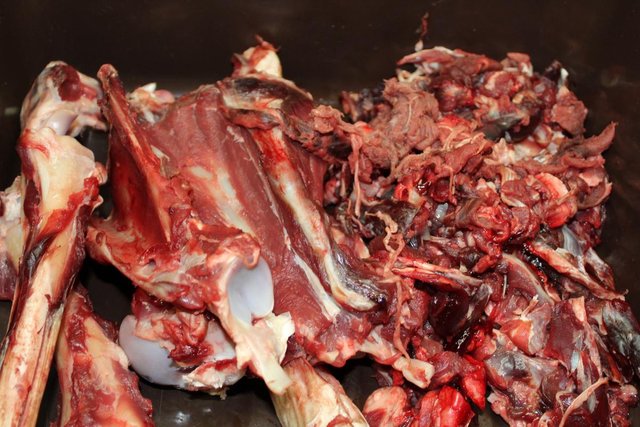 All that was "left over" is still usable too. The bones will be used to make bone broth and soup stock, and afterwards gifted to some dogs as treats. The tendons and other parts that we cut off instead of trying to grind will be fed to chickens and other animals. If you watch the packaging at the store, you'll notice that some companies like to declare that their chickens were fed a "100% vegetarian diet." This is not what they do on their own, since they will eat bugs, worms, snakes, and other creatures. Instead, it is a nice way for the company to say that they did not feed their chickens all of the other chickens that didn't make it. For us, we are fine with the chickens and other animals eating the scraps from this deer, or from other animals too, just not themselves (cannibalism.)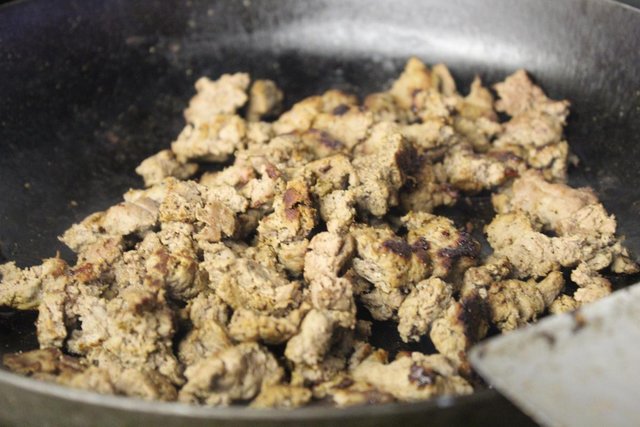 The next morning I cooked some up and added it to some eggs for our breakfast burritos. We also used some Wisconsin cheese that @paradise-found has sent us. They were some really, really tasty burritos. In the end, our test drive of the meat grinder was a success, the ground venison is tasty, and we know where our food came from!

As always, I'm @papa-pepper and here's the proof: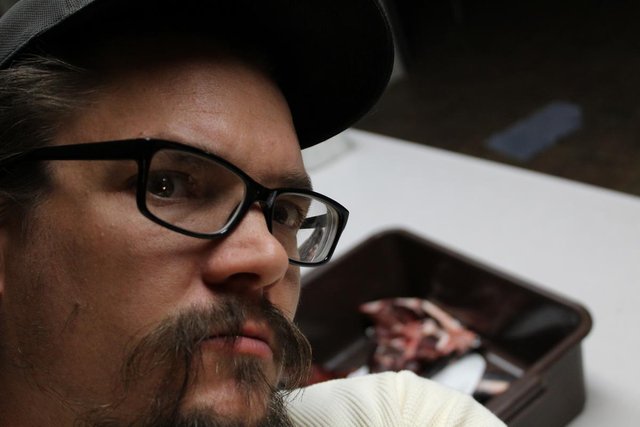 proof-of-meat

Until next time…
Don't waste your time online, invest it with steemit.com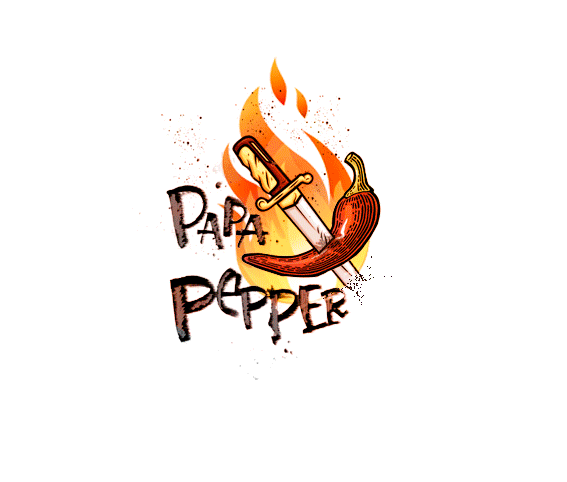 GIF provided by @orelmely
---