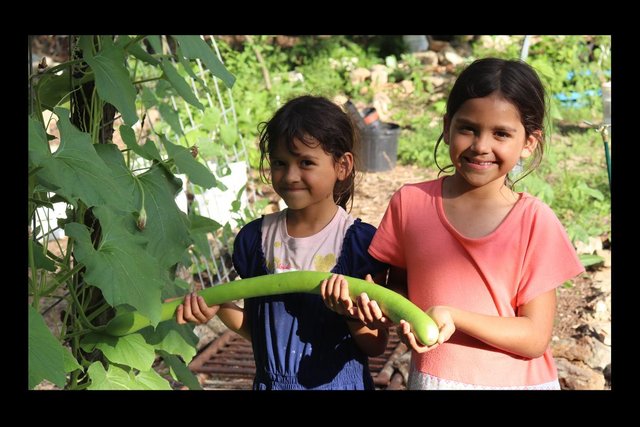 This is where you find out if something was a good idea to grow or not.
---
Trying new things can be risky enough, but growing new things in your garden requires a lot more effort, and if the new fruit or vegetable doesn't taste good, then you realize that you just wasted a lot of time, effort, energy, and space. So, how'd this one turn out?

THE TASTE-TEST VIDEO - FROM HARVEST TO TABLE

GET OUT OF THE GARDEN AND INTO MY BELLY!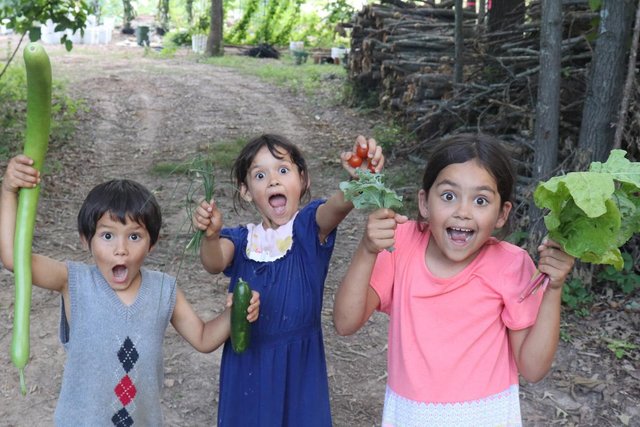 With the help of my trusty @little-peppers, I raided the garden the other night. Our first Snake Gourd was finally a good eating size and we were excited to give it a try. The video above shows the whole process from garden, to stove, to plate, to belly, but this photo version with still give you a "taste" for it. We also grabbed some Swiss Chard, Kale, Cherry Tomatoes, and Chives for the stir fry, plus ripe Cucumber to enjoy on the side.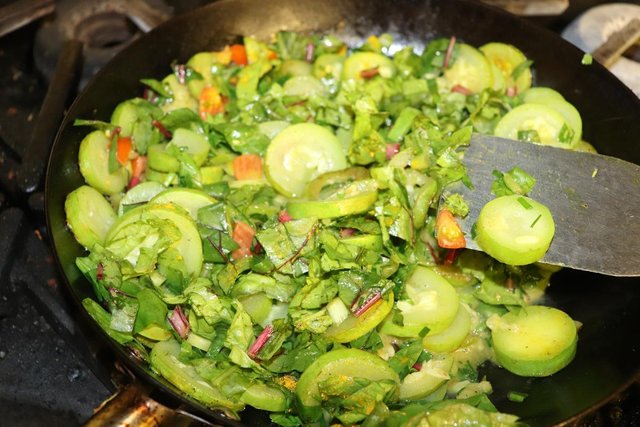 After washing and chopping the vegetables, we got some butter simmering in a pan. The gourd was cooked first since it was the thickest and meatiest, and then the other fresh garden foods. At this point, all we knew was that it looked good. We hoped that it would be tasting good as well.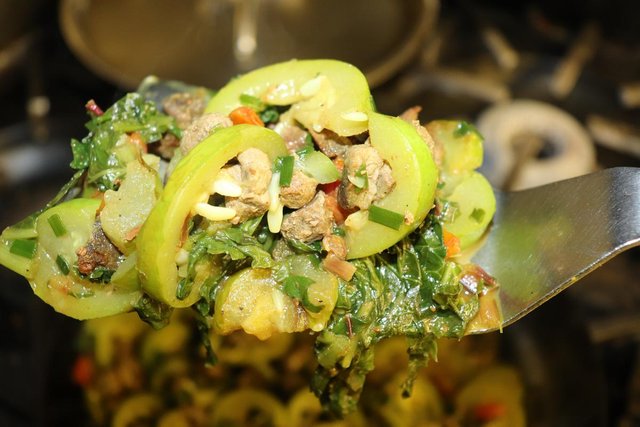 @Mama-pepper had prepared some venison to add to the dish from a deer that I harvested last year. A lot of what we are up to in life is brand new for us, but we are enjoying trying new things, like these Snake Gourds! As you can see in the video, everyone loved the stir fry and we are so glad that we tried growing some Snake Gourds this year. Personally, I think that they tasted a lot like the little corn cobs that show up in stir fry mixes.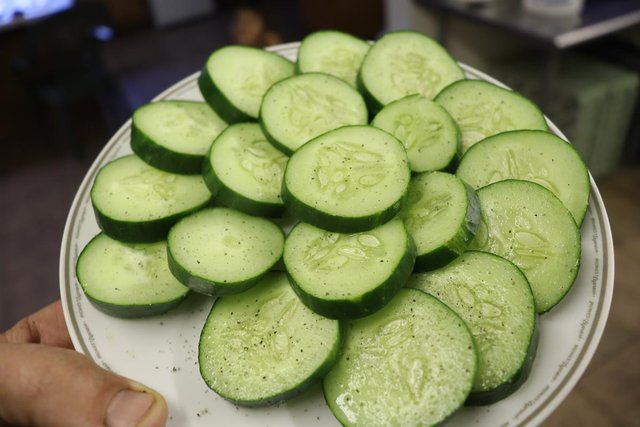 Our fresh cucumber on the side was excellent too, and we topped it off with some Smoked Salt from @mericanhomestead! It was a wonderful meal and a lot of fun. Have any of you ever tried eating a Snake Gourd? If so, what did you think? We loved it!

As always, I'm @papa-pepper and here's the proof: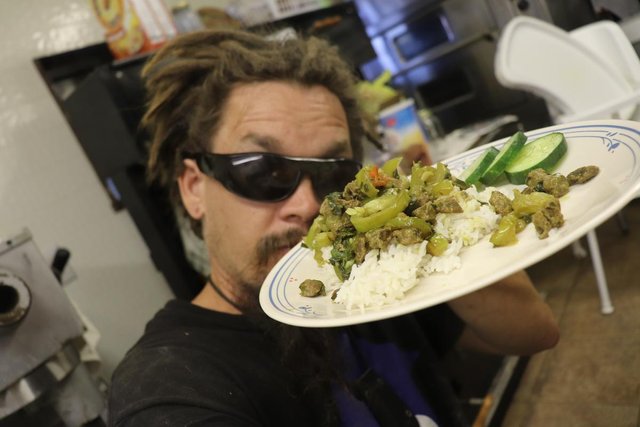 proof-of-this-totally-being-worth-growing

Until next time…

GIF provided by @anzirpasai
---
---