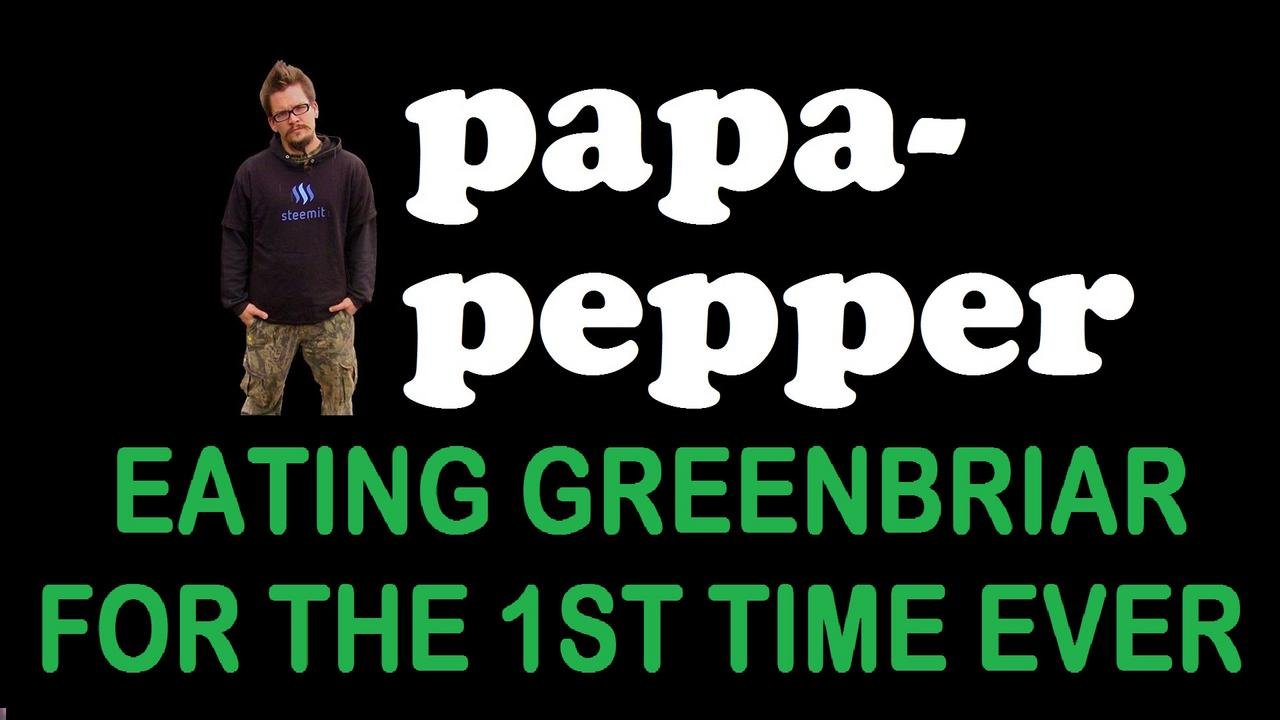 I never really thought that I'd end up eating something like this.
---
But that's because I never knew it was edible. Thanks to steemit, @haphazard-hstead clued me in on this one a while ago, and I've been waiting to give it a try. This morning, my wait ended, and I've got a new, tasty, wild edible to enjoy when I'm out in the woods!

GREENBRIAR VIDEO!!!
Want to watch @papa-pepper, @mama-pepper, and the @little-peppers eat a thorny vine? If so, now is your chance! Enjoy the video!

THE BREAKFAST OF CHAMPIONS?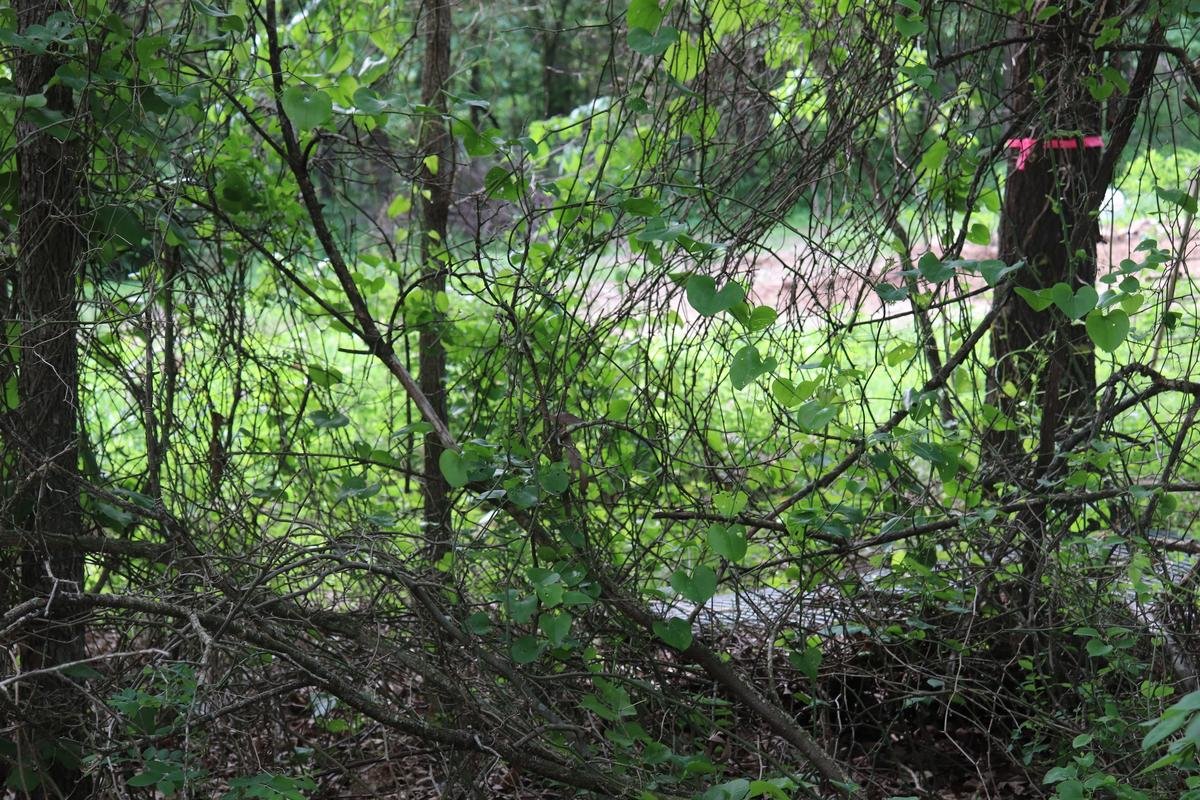 I had been watching these nasty vines grow for a while now, and figured that I'd finally take the plunge today. That thorny, twisted mess in the photo is a species of Greenbriar, also known by a few other names, all of which are plants in the genus Smilax. I've never much liked the stuff, but I never knew it was edible either.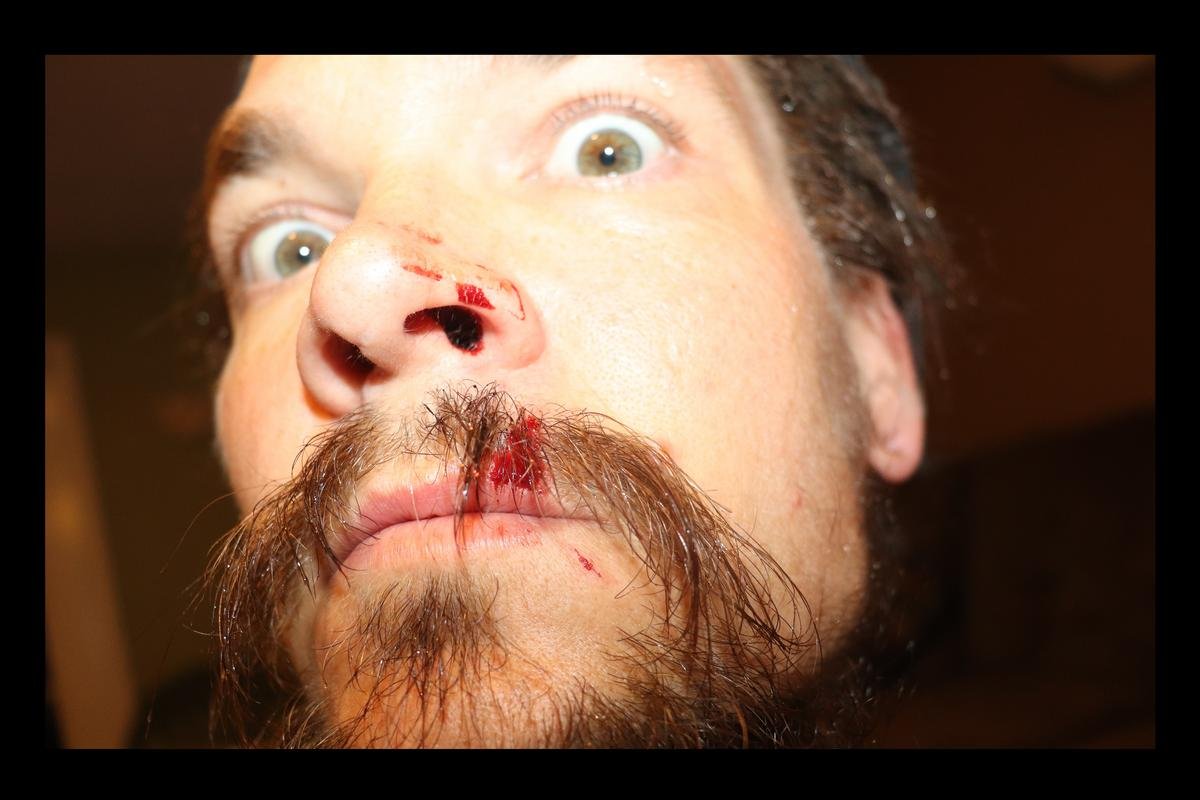 It's the same nasty stuff I ran my face into three weeks ago when chasing an Opossum out of the garden at night. Just like I said in that post, it was not a good idea.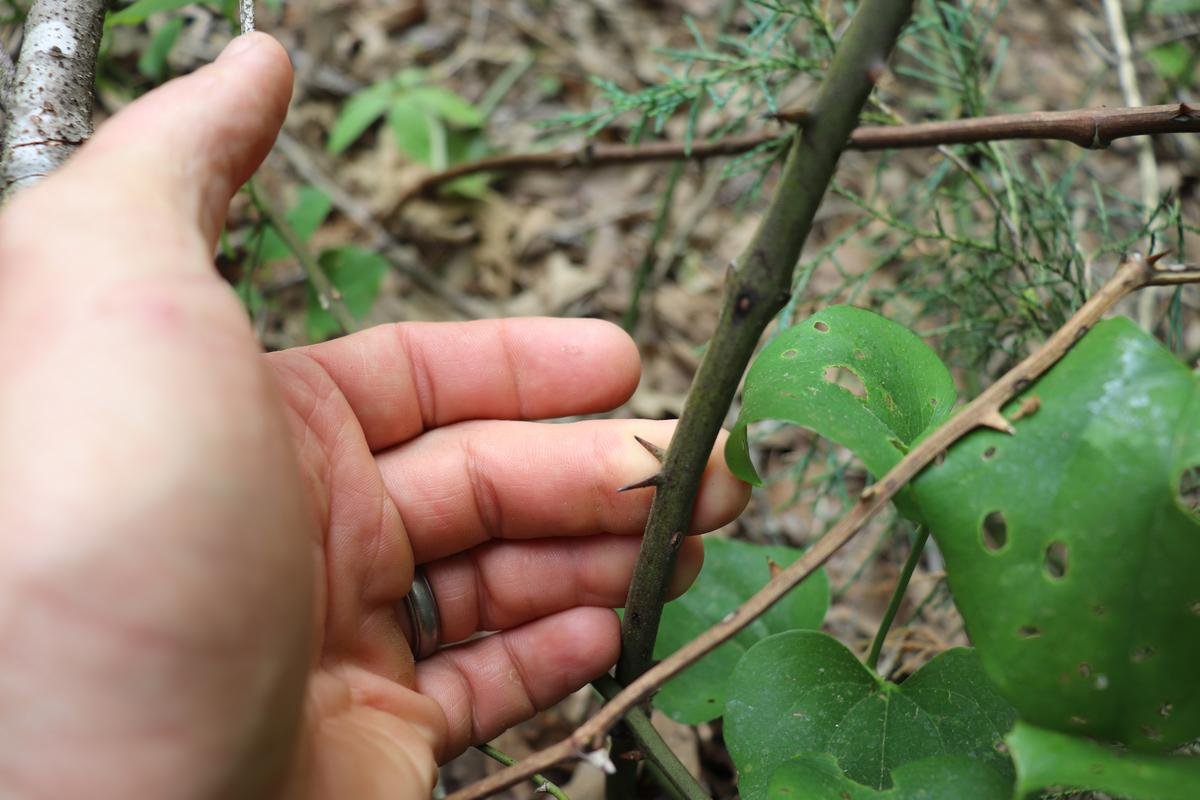 Here is a close up of a mature vine with some serious thornage on it. I've gotten so many cuts and lacerations from these things that I'm tired of it. I was hoping that the goats would help eradicate it by eating whatever is growing on the property, but now I'm thinking that I might help them!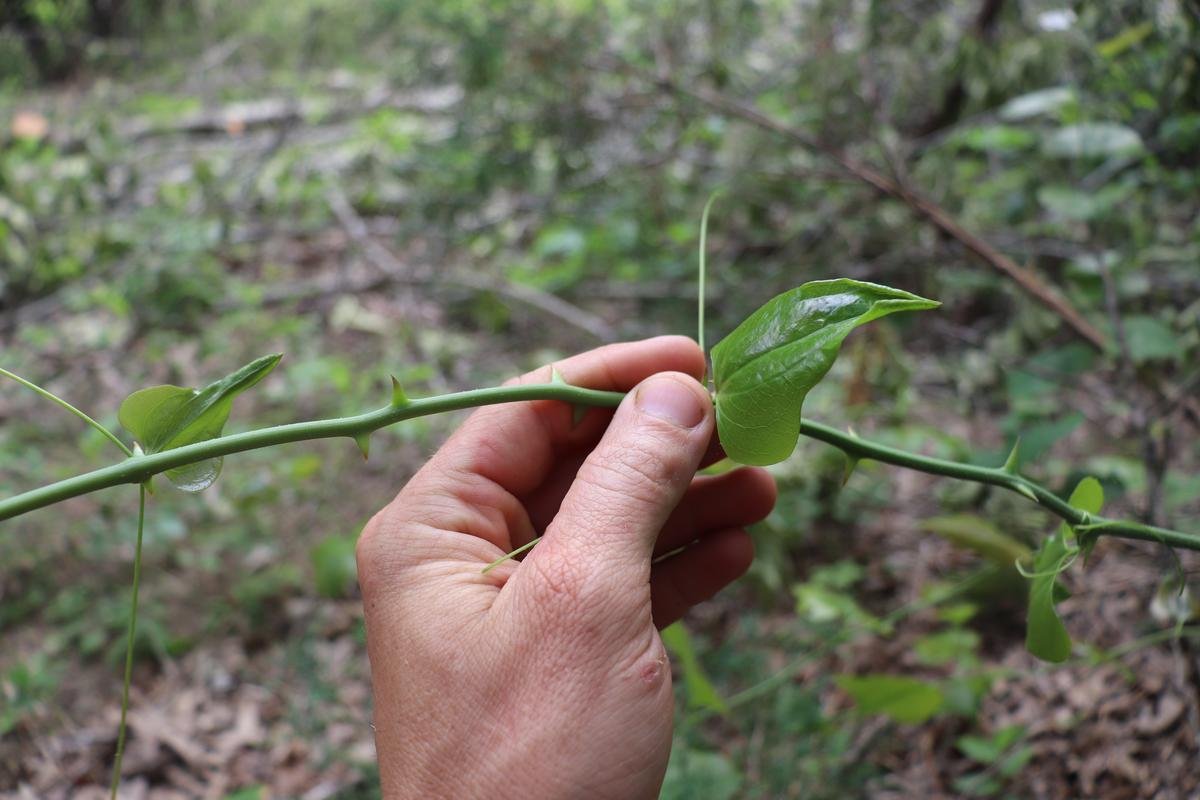 These tender new shoots are the edible parts that I tried today. Supposedly the berries, tubers, and leaves are all tasty as well. Not only that, it's a good source of protein, especially for a wild edible. I was a little skeptical, but since @haphazard-hstead was the one who told me, I knew it had to be true.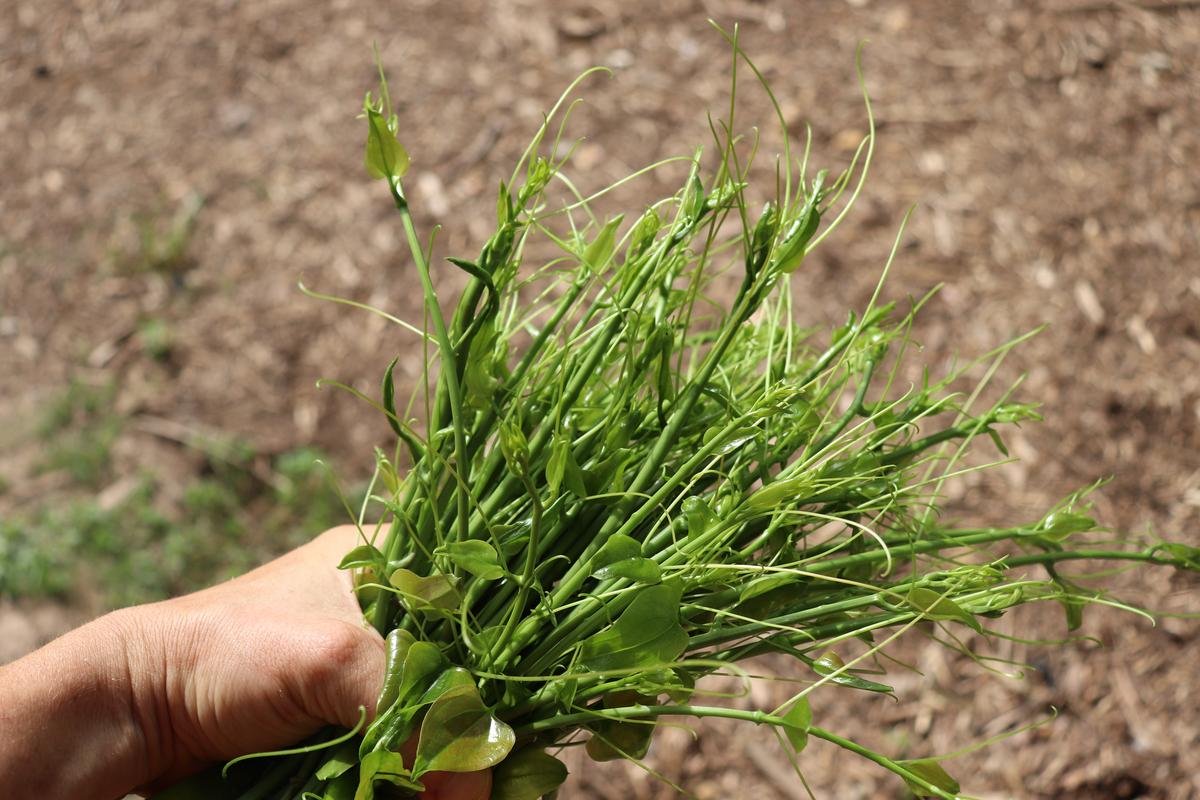 After a short period of foraging, I had a big handful. The raw ones reminded me of fresh garden peas, but without the pea flavor. As tasty as they were raw, I wanted to try them cooked too. I figured they'd be good in butter, so off to the kitchen I went.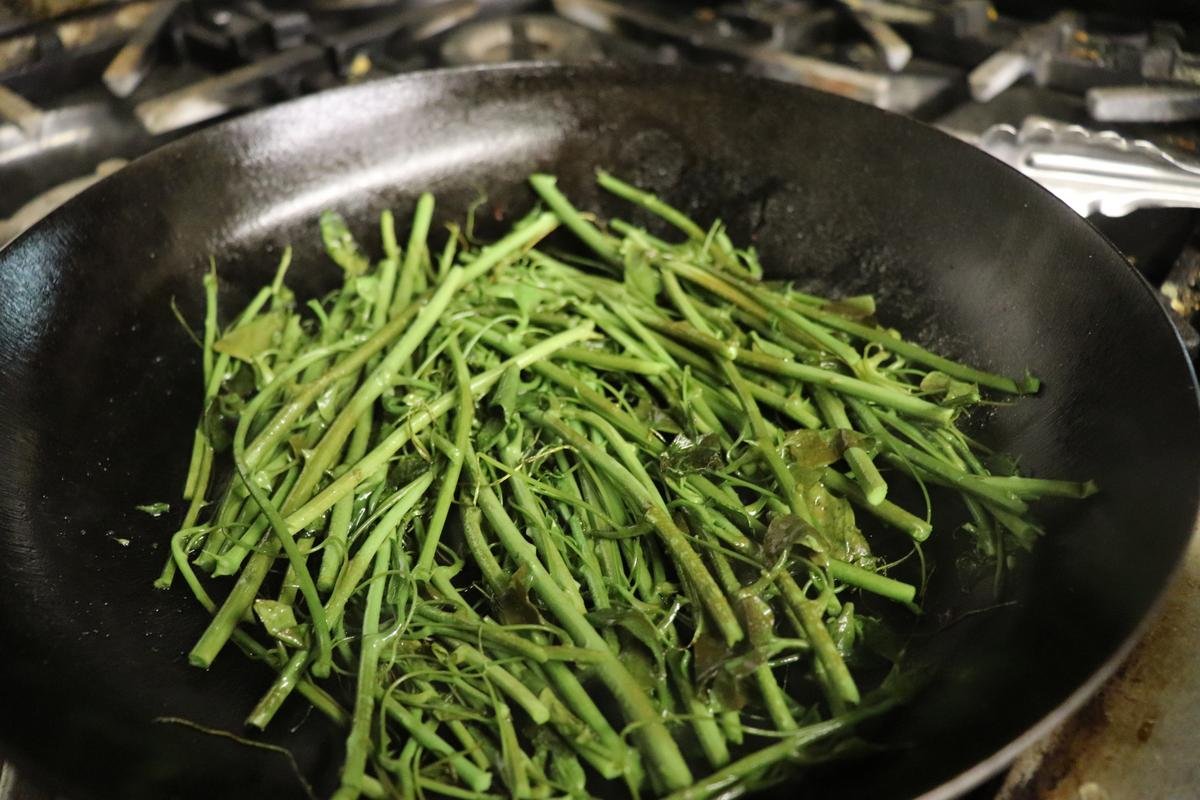 We were pretty much out of butter, but I did find a little bit. I added coconut oil in too, and salt and pepper. The salt was actually some smoked salt that I got from @mericanhomestead. The real test was going to be seeing if the @little-peppers and @mama-pepper would eat it.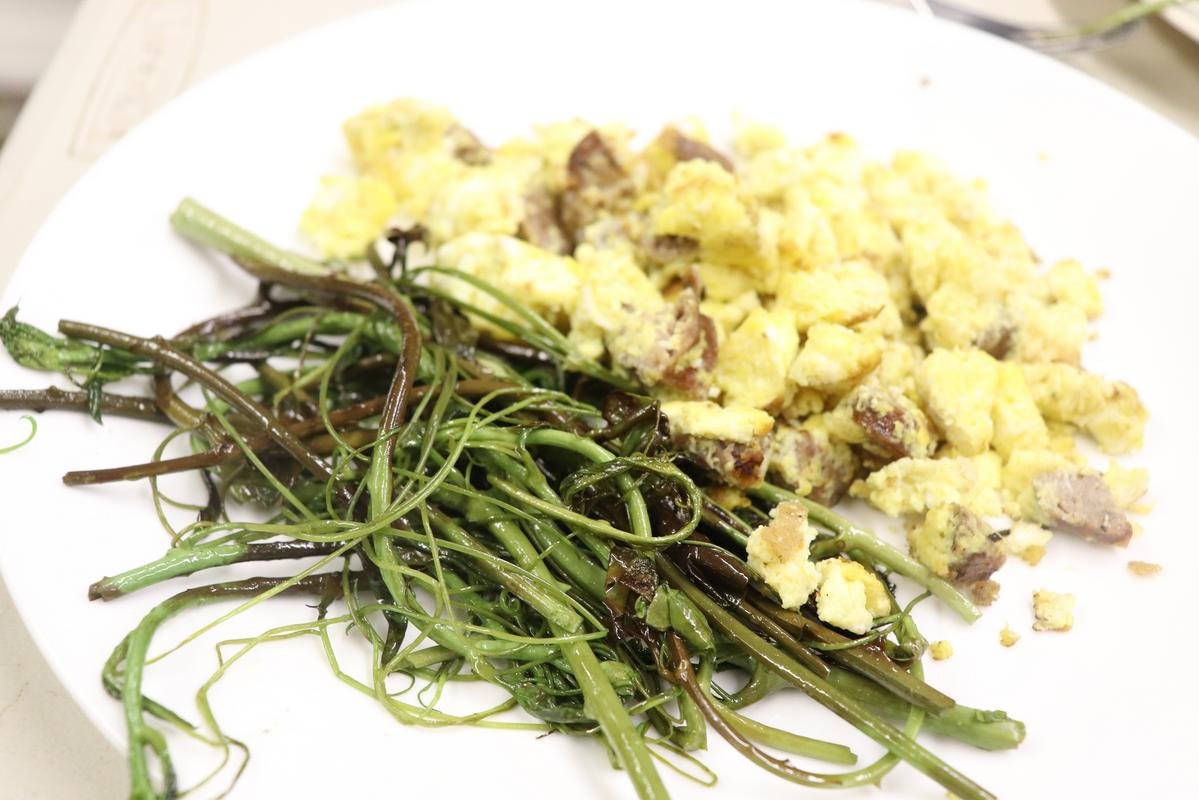 Sure enough, it was eaten by all, and even enjoyed by a few. We had it alongside our eggs this morning, and it was a great start to the day. I've got some plans to include it in a few dishes coming up, and I'm glad that it is at least useful for something. What do you think? Would you try this plant?


As always, I'm @papa-pepper and here's the proof: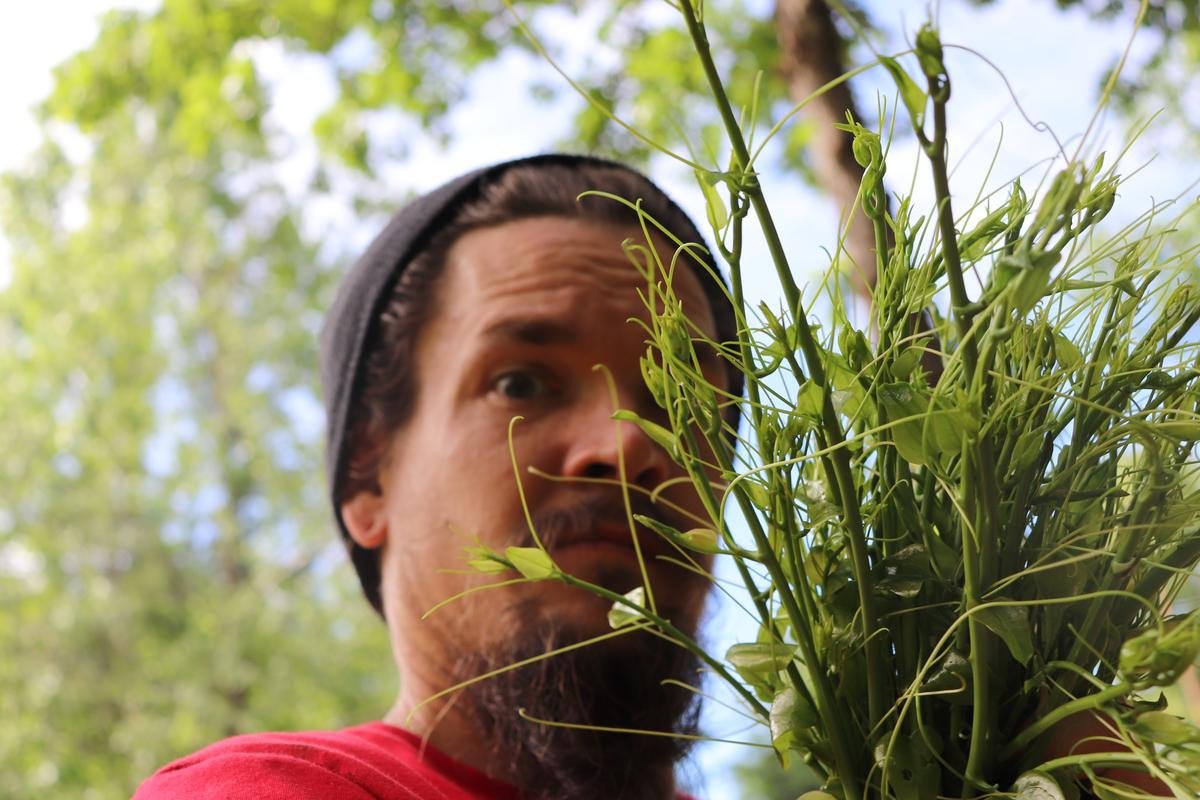 proof-of-greenbriar

Until next time…

GIF provided by @anzirpasai
---
---