Vegan Pulled Beef For My Vegan Journey Days 16 - 20. Venezuelan Typical Dish Turned Into Vegan.
Hello Stemians friends. Today a new chapter of My Vegan Journey.
Today is Sunday and I continue with my 22-day vegan challenge. The last day, OMG!
I have a lot to tell you, but I'll leave that for my final post of the challenge! Today I will only give you a summary of these days and a fabulous recipe for the transformation of the typical Venezuelan dish into 100% vegan
So, here we go... 🚀
But first, my favorite photo of these days, I'll tell you about the recipe.
Pabellón Venezolano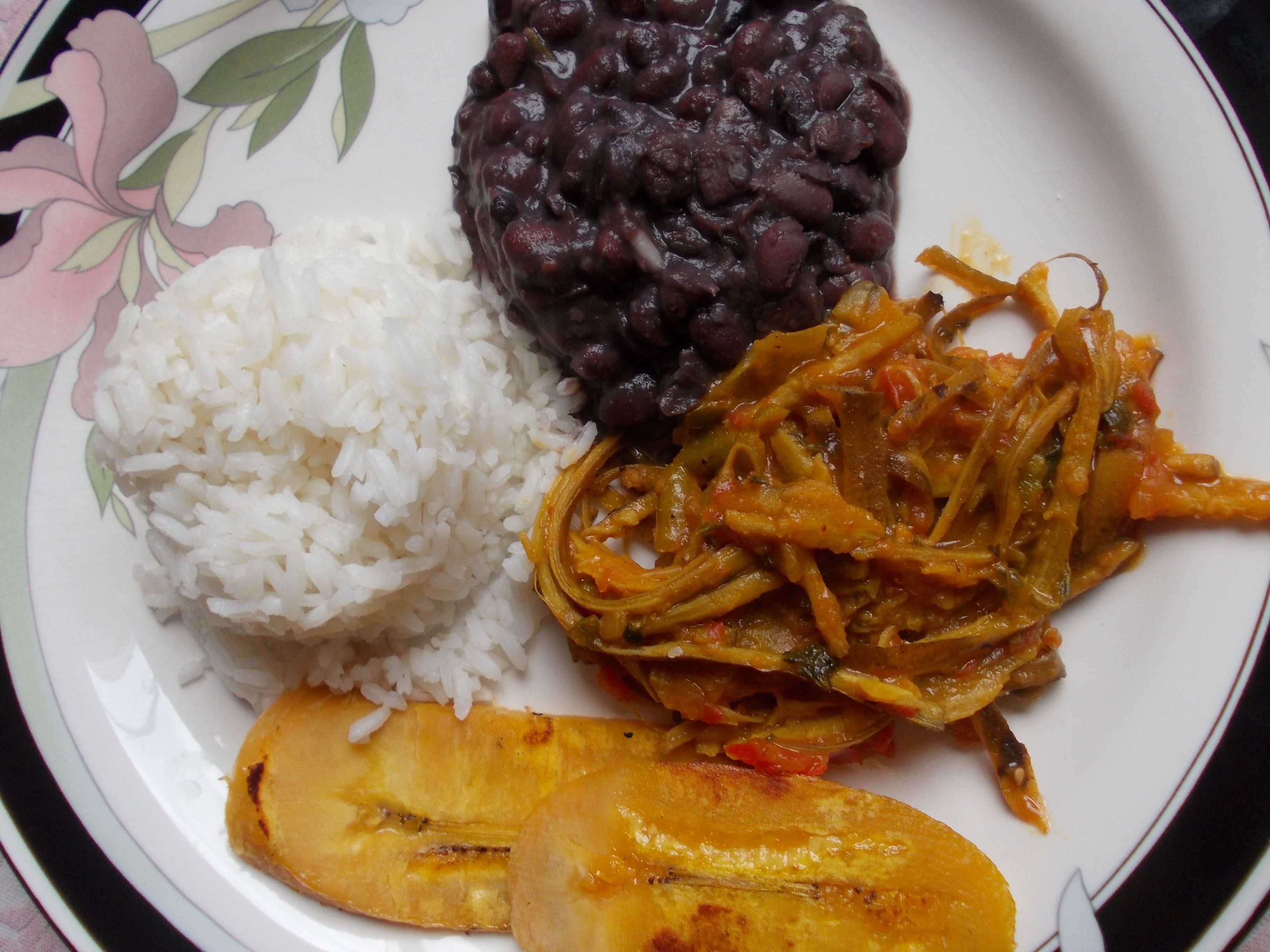 Pabellón criollo is a traditional Venezuelan dish, the local version of the rice and beans combination found throughout the Caribbean. It is a plate of rice, shredded beef in a stew and stewed black beans.
Pabellón is the name given to the typical dish of my country, after reviewing several recipes on the vegan website, I found this recipe to replace the shredded beef. And believe me, it was a delicious dish, almost did not notice the difference and my boyfriend even encouraged to eat it despite the strange main ingredient. Although it is once you must try to cook this dish, it is delicious and with many nutrients.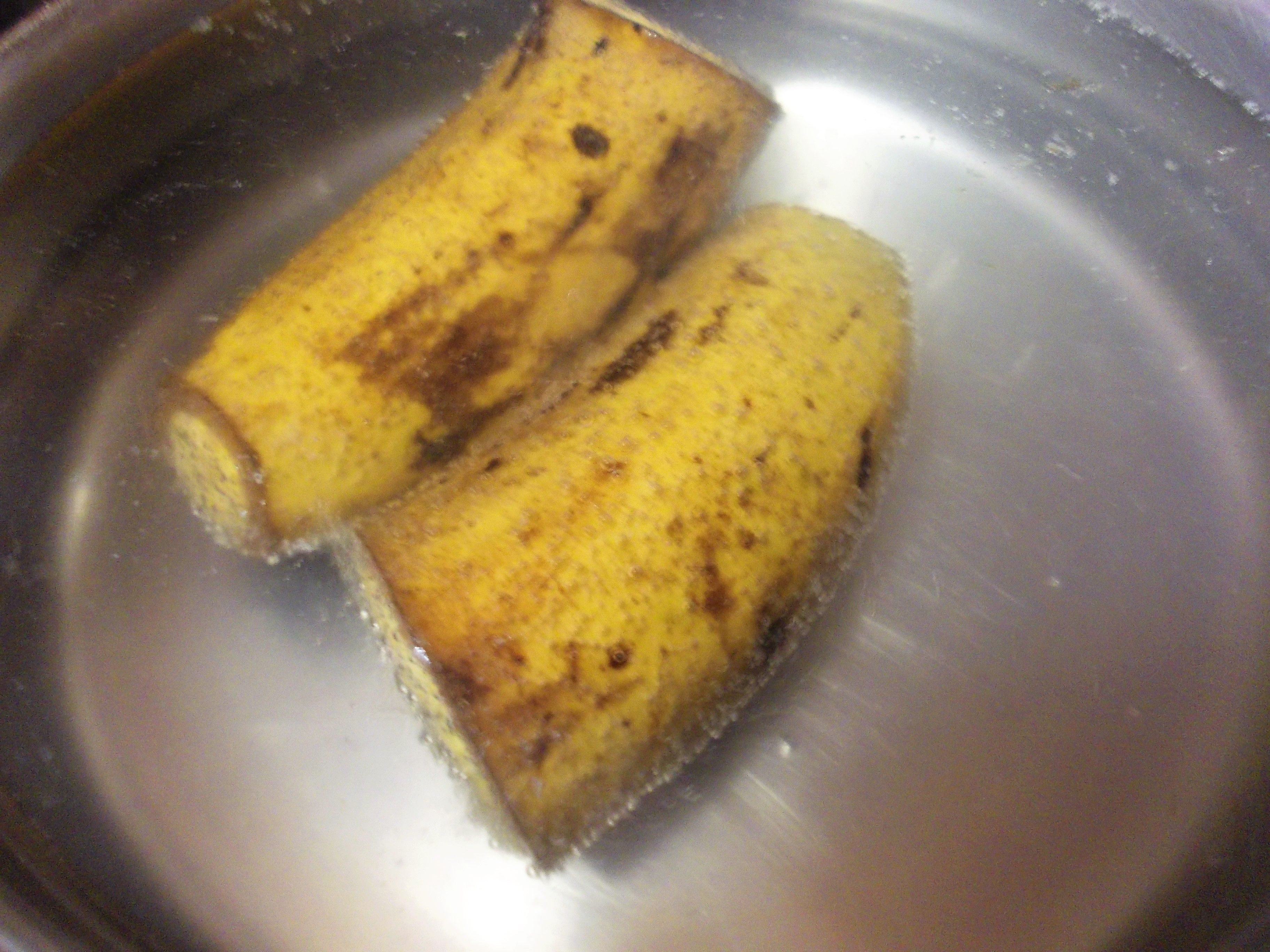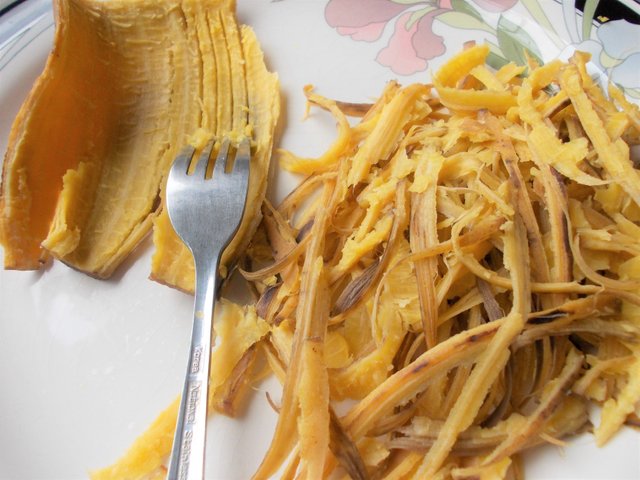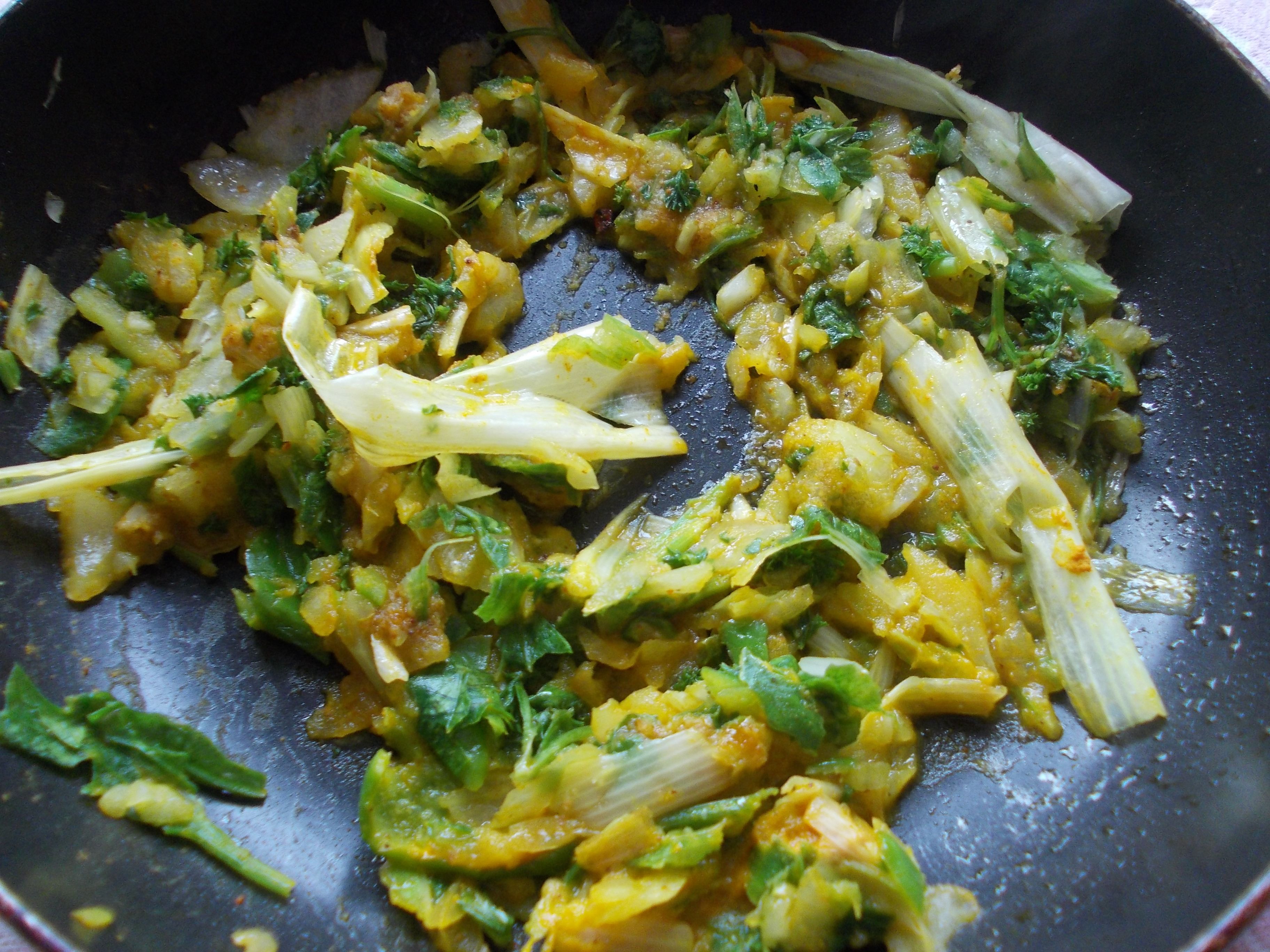 Step by Step
I decided to make the typical dish of my country because it seemed great to me that I could transform it into a vegan. also never thought that this particular ingredient could give good results.
I speak of how to make this recipe, the main ingredient is the Plantain shell. Yes, as you read, You just need to use the Plantain shell.
To make this recipe you only need to cook a plantain in water and salt. Then you must take the hot shell and with the help of the fork go tearing the shell to form strips. As you can see in the image.
Then you should only chop paprika, onion, chives, garlic, cilantro, tomato, sweet chili and cook with the plantain strips.
For a better flavor add natural tomato sauce, turmeric, soy sauce, garlic sauce, salt, and pepper.
Cook over low heat for approximately 20 minutes, until all the flavors are integrated.
I made this recipe and it was a pleasure to eat it, all a vegan delight. With this recipe, I wanted to share some of the gastronomic culture of my country.

Enjoy it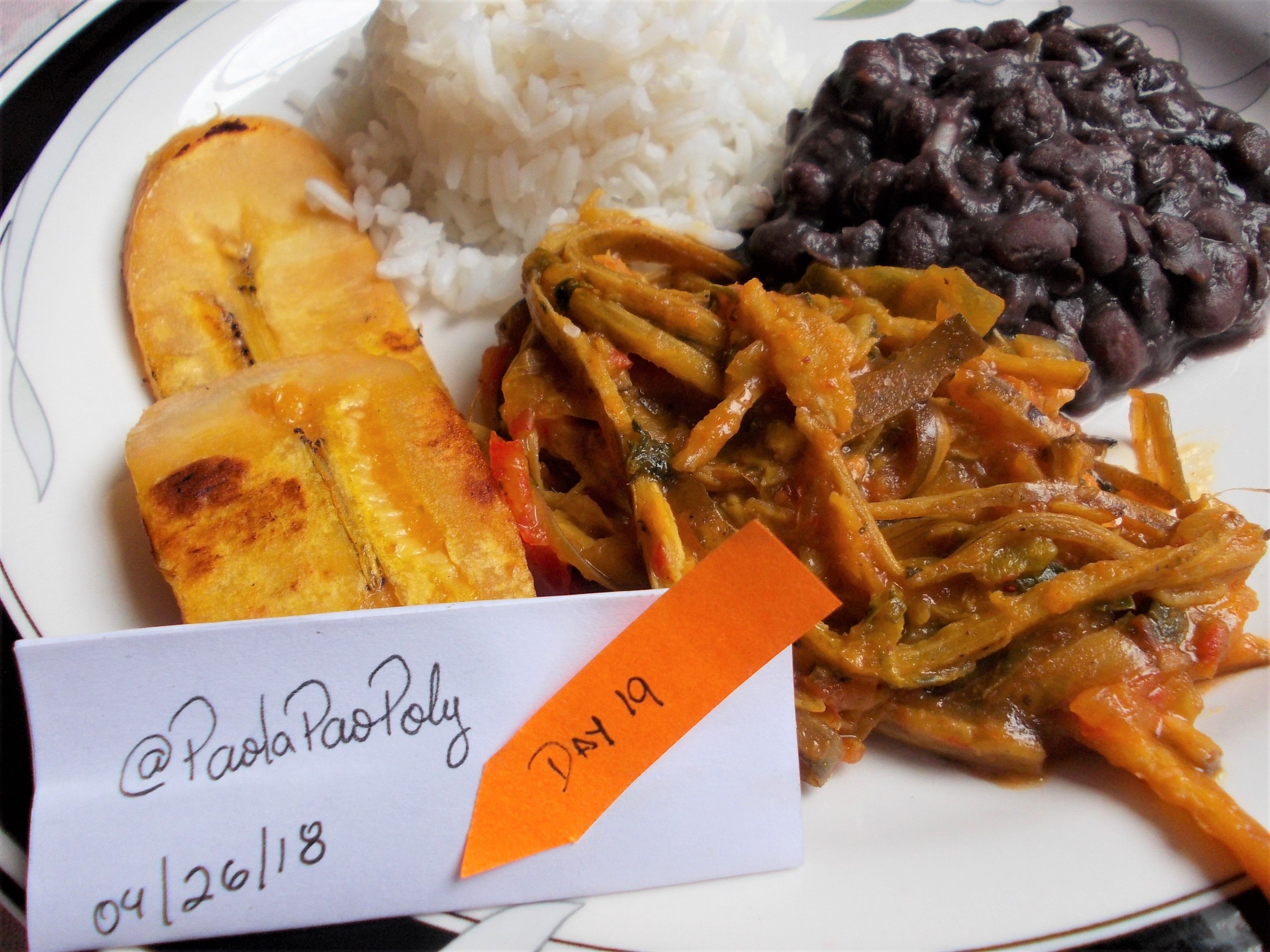 The plantain peel is rich in vitamins A, C of the B complex and phosphorus. Phosphorus acts on the metabolism activating vitamins A and D complex, in addition to strengthening bones and teeth along with calcium. According to studies conducted by the journal, Biotechnology and Biochemistry, the skin is also beneficial against prostate cancer.
The plantain peel has more vitamin C and potassium than fruit.
More

Below I share the summary of my meals from days 16 to 20
Day 16
| Breakfast | Lunch Vegetables and Mexican tortilla | Dinner |
| --- | --- | --- |

Day 17

Day 18
This day I did not take a picture of my dinner since I was making bread. and barely was ready I ate it with banana and cinnamon. The next day that was my breakfast. I was really hungry and ate the bread fresh from the oven.
| Breakfast | Lunch |
| --- | --- |

Day 19
My dinner this day was my Lemon Pie / Recipe Do not take a picture, I'm sorry, this week was quite complicated for me, but I share an image that I used in the publication of the recipe.

Day 20
This day I did not have time to have lunch, but I cooked some pancakes to eat before going to the gym and I leave a video that my boyfriend did. I just wanted some pictures, but my boyfriend recorded me without me knowing. I just looked for my best angle (see my crazy face). At dinner, I was exhausted and I only ate pasta with ketchup and avocado.
| Breakfast | Dinner |
| --- | --- |
Short video. Hulk Hotcakes

Day 21
Carrot pancakes with jam, yummy !. Rice, lentils, and spinach for lunch and arepa with cauliflower.

Day 22 Last Day
For my last day, I made a pancake festival with jam, spinach, carrot and banana pancakes. I did many more than you see in the photo. And as usual, on my weekends I ate a vegan burger. The photo was fatal (too hungry), it was not as good as another week but I liked it a lot. The burger was made of garbanzos and had tomato, lettuce, and onion.
Then my boyfriend and I went to the cinema, watch Avengers Infinity War!(You have to watch that movie. EXCELLENT)
I have not eaten yet, maybe eat casabe with jam hehe. I have more sleep than hunger and I ate some potatoes during the movie
My final post will be tomorrow with a short summary of all my meals and my experience during these 22 days.

Follow this challenge with incredible prizes from my friend @heart-to-heart. 💗 💗 She has a great contest to invite everyone for 22 days continues to be vegan. To know all the details you can enter here 🌠Eat Like a Superstar! $100 SBD in Prizes!🌠 She also makes very delicious and original vegan recipes.
❤ THANK YOU FOR READING ❤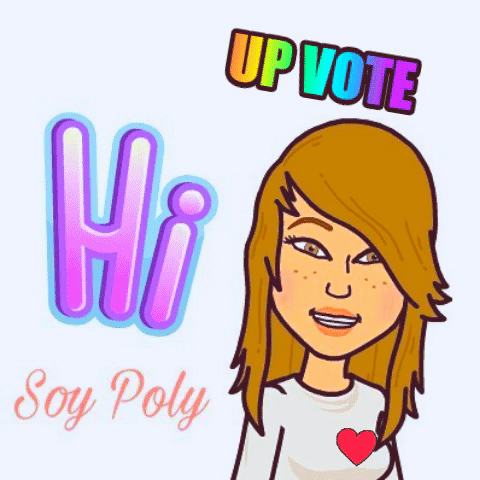 See you in a next post!
PS: That's all for today! Thanks for the support. You can leave your messages and with love, I will answer you! 💚
All photos were taken by me with a Nikon camera.
For the video an IPhone was used.