Kickoff Super Bowl Weekend 🏈 with a Spicy Michelada Cubana Beer Cocktail! 🌶️🔥🍺 (RECIPE + VIDEO TUTORIAL)
Happy Super Bowl Weekend Friends! 🤗🏈
Today, I'll share with you my recipe for a 🔥 Spicy Michelada Cubana 🔥. If you have a penchant for 🌶️ picante potables, then this beer cocktail is for you! 🍺 😜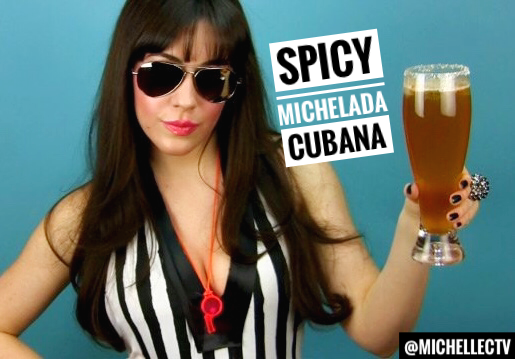 Oh, and DON'T SWEAT IT! This drink recipe is
ssoooo
easy-to-make, you couldn't FUMBLE it if you tried. Trust me, your good
sportsmanship
hospitality will earn you major BREW POINTS with your guests! 💯
⚠️ WARNING: Get ready to knock your socks off, 'cause this concoction is MUY CALIENTE!!!💥💥💥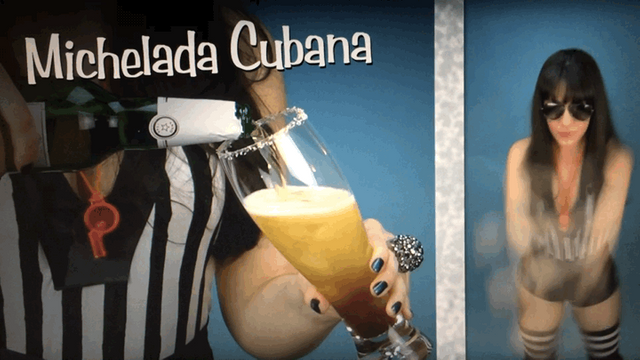 1. First, rim the edge of a Pilsner glass with a lime wedge. Next, gently dip the edge of the glass into your homemade rimmer made of chili powder and sea salt flakes (or kosher salt).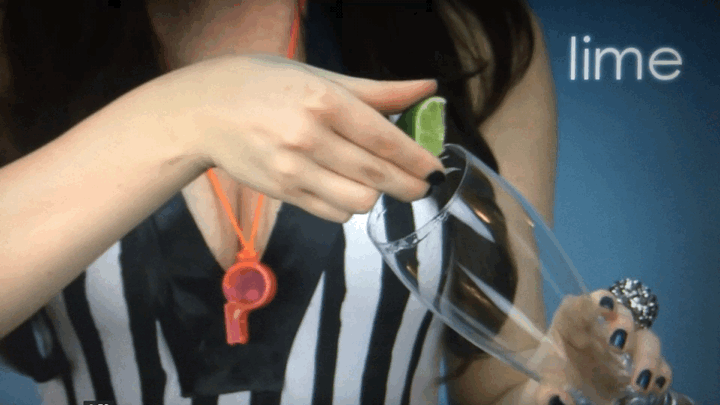 2. Squeeze 1/2 fl. oz. of fresh lime juice (about half a lime) into the bottom of your glass.
3. Next, add 1/2 tsp. each of Worcestershire sauce and Habanero hot sauce followed by 1/4 tsp. of soy sauce.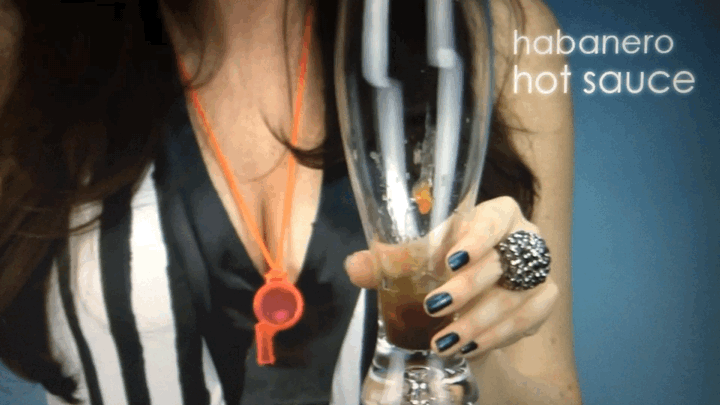 4. Add a pinch of chili pepper and fresh pepper (I used rainbow).
5. Add ice.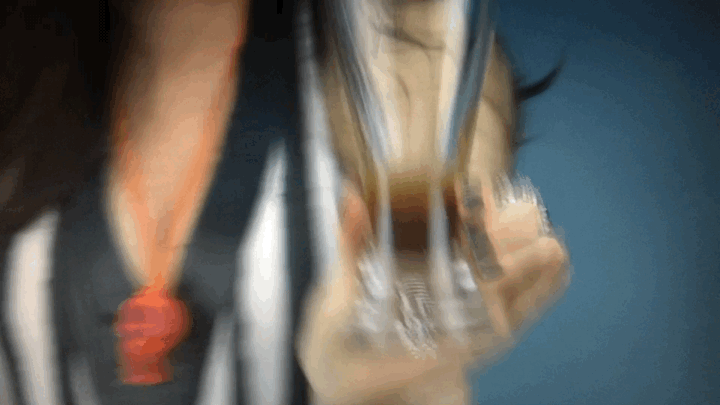 5. Pour your glass 2/3rds full with a pale lager beer. Stir drink with a bar spoon and top off your beverage with a bit more brew.
5. You're all done! 👏 Now, serve, sip and ENJOY!!! 😋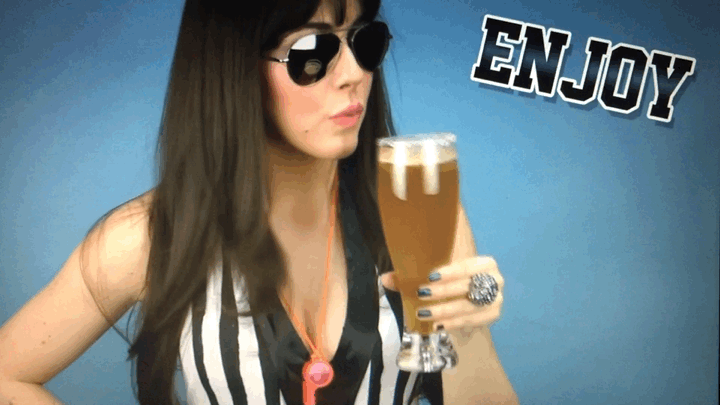 Watch my Spicy Michelada Cubana Video Tutorial:
My Recipe Card for a Spicy Michelada Cubana Beer Cocktail: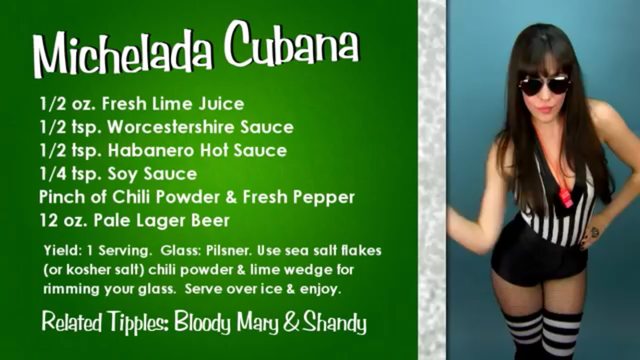 Thanks for commenting, upvoting and resteeming this post! I hope my post will inspire you to treat yourself to something fun! Until next time...
Cheers! 🍻
Michelle
xx
---
P.S. If you enjoyed this post (and I hope you did!) FOLLOW @michellectv for more Fun, Food, Drinks, Beauty, Travel & Style! ❤
---
You may also like...
DINE WITH ME AT TAPAS 24 & COMERÇ 24 IN BARCELONA 🦐🍷🍽️ (FOODIE TRAVEL REVIEW)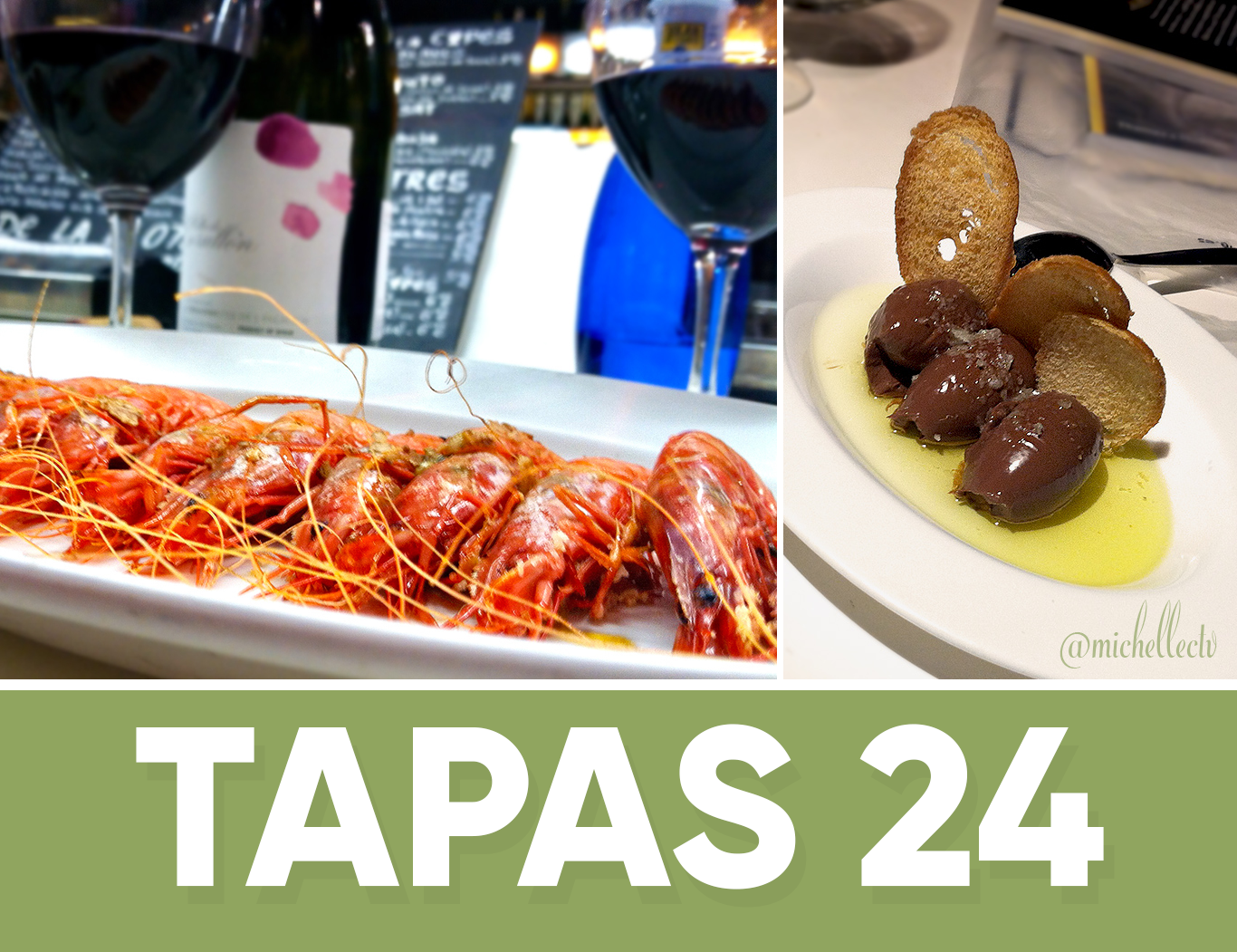 Link: https://steemit.com/food/@michellectv/dine-with-me-at-tapas-24-and-comerc-24-in-barcelona-foodie-travel-review
---
GREEK YOGURT BANANA OATMEAL MUFFINS 🍌😊 (PHOTOS + RECIPE)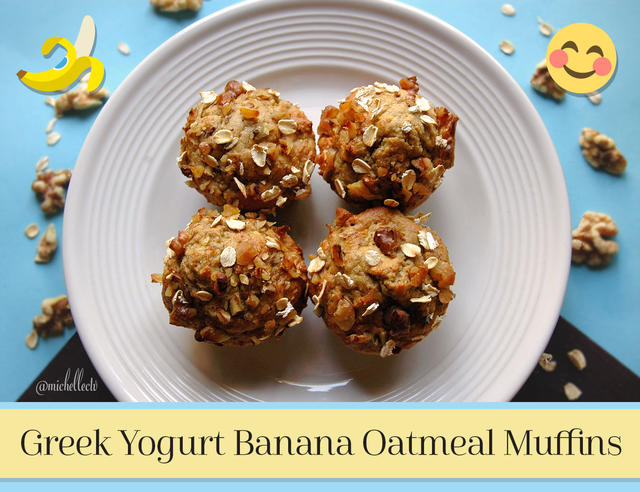 Link: https://steemit.com/food/@michellectv/greek-yogurt-banana-oatmeal-muffins-photos-recipe