My Travel Chronicles: Food exposure in Prague in 24 hours
Hi everyone!
Today I would like to introduce the food that I have had during my 24 hours time in Prague back in 2015. I know I should have been there longer but I was actually just doing a short trip to see how the city looked like.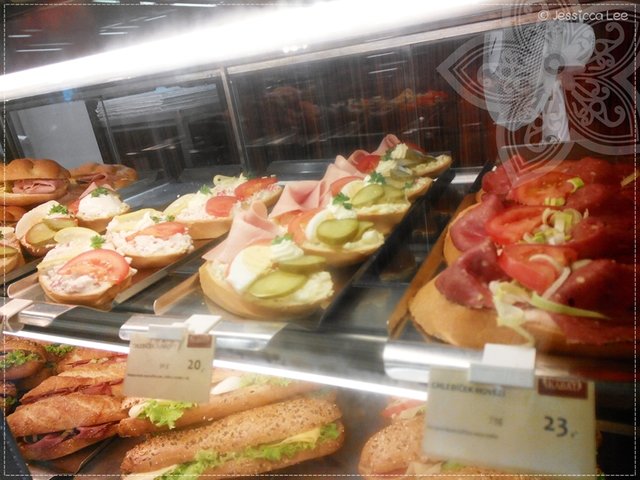 Maybe one day, I will take a full food log trip in Prague but right now, I will just share with you what I had when I was there.
As I actually took a train from Vienna to Prague early in the morning I did not have much time to cover much food ground. I was busy walking more and taking more pictures than to just eat the food there.
And if you have seen my health chronicles, I am not a big eater so my first exposure outside Paris (my first European city visited was Paris) this was quite a challenge for me.
My first food: The 1 foot long kebab!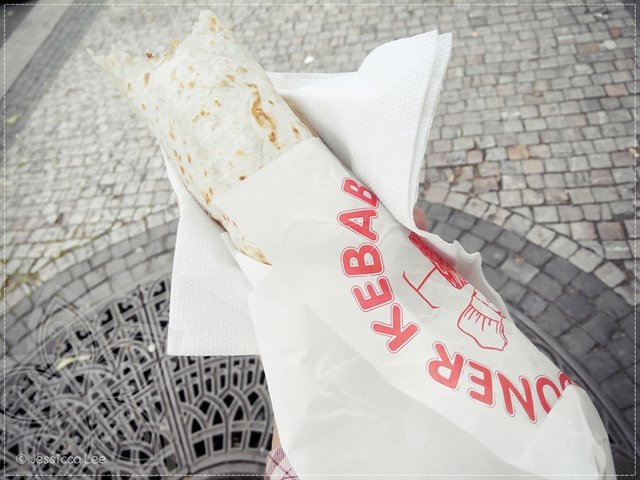 I must really say that this is the LARGEST kebab I ever had in my life. In Malaysia we usually have that but not in a 1 foot long wrap; probably just about 1/3 to 1/2 foot long.
It is packed with meat, tons of vegetables and mayonnaise that it will just fill you to the brim! It cost about MYR 15 at the time, which is around 3.50 SBD back in 2015. I am not certain whether it has gone up before.
I can tell you, even the Mc Donald's there sells kebab! And Malaysia just started with their 2/3 long ones, though I have not tried it.
The kebab was so big (for me) I had to share with some birds where I had it at the park while waiting for my host.
My second consumption: The wonderful Prague brewed cappuccino!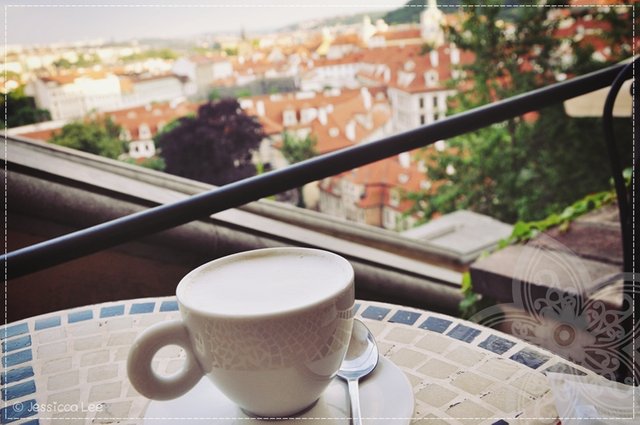 I love cappuccinos, and to have that with a magnificent view of the central city of Prague is just serene! I could not remember the exact price but I think it cost around 2 SBD at the time. I was more tired from all the walking than hungry and I welcomed a short break (which you can see as the backdrop of the coffee)
My third food: The 1 foot long hotdog!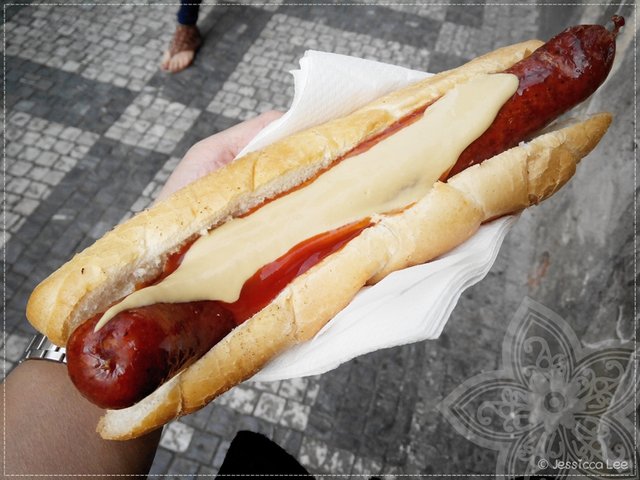 Although I had a one foot long hot dog prior in Vienna when I first arrived, and this one is no exception. It was HUGE!
Once again I actually had to share with the fellow friendly feathers and by the time I am done with it, I did not need to have dinner anymore.
Cost could be around
2.50 SBD
at the time.
My fourth food: The infamous Open Sandwiches of Prague!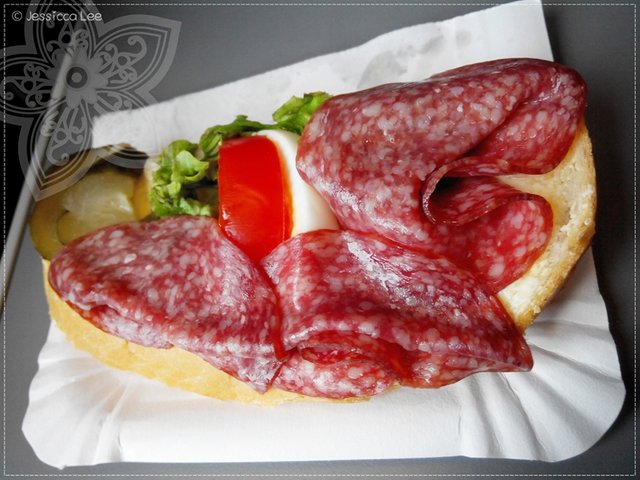 The moment I found out about it, it was in my travel list to try it out! They are well crafted and I was already in awe at the sight of it.
For those who did not like pickles, this is actually part of it. But I can assure you, all the ingredients went well together. No harm taking that extra step in trying out their pickles as well.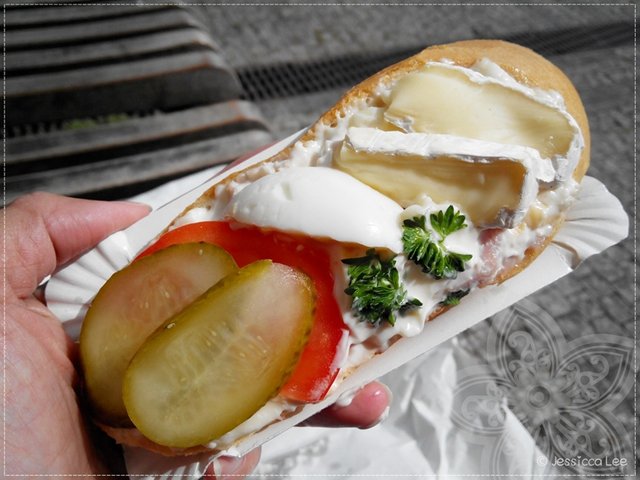 Here is another one of another flavour. I love the cheese on top of it! It taste so different than the usual cheddar cheese.
It looked a little squashed because I had to keep it while I was looking for the cafe that uses bitcoin to pay for it.
(Unfortunately, I was not able to as my roaming data plan did not work there and it was really hard to ask for directions when you do not speak their language)
Last but not least: Basic coffee!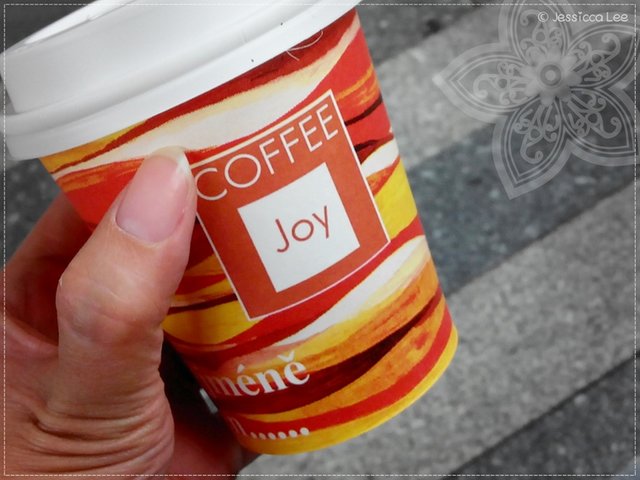 Nothing beats a good cup of coffee to me. And the best part of Europe is even stalls and vending machines have better coffee than Malaysian instant ones. They are all specially brewed from ground coffee. There is no instant coffee in Prague, as far as I noticed.
I will be posting more about my travels to Prague and in Prague when I have more time, but do enjoy the foodie photos I took during my short trip there, as much as I have enjoyed preparing it!
Thank you for your time!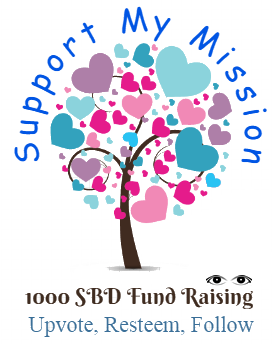 Please click on the logo to read why I have this project of 1000 SBD at the first place.