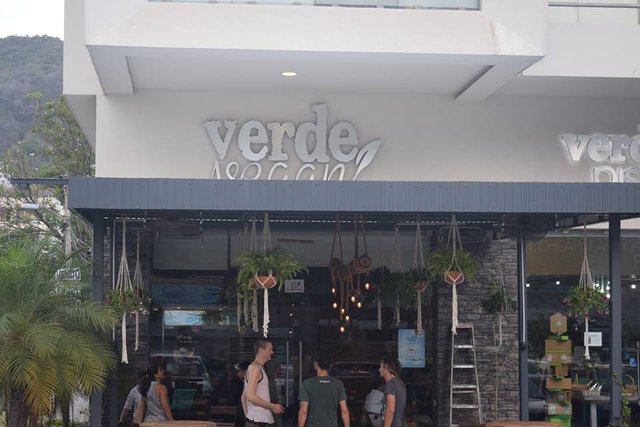 Last Friday night, the folks at Verde Vegan in Acapulco invited friends, family and customers alike to celebrate their new menu. Like any great restaurant they like to switch it up and keep things interesting for their customers.  Between the food, service and the atmosphere, they did a great job of showing they've got many more tricks up their sleeves.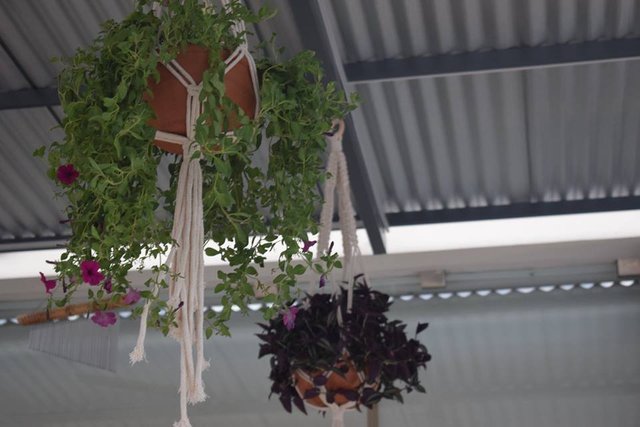 Not only the menu was revamped, but the overall appearance of the restaurant with new hanging plants and lighting fixtures.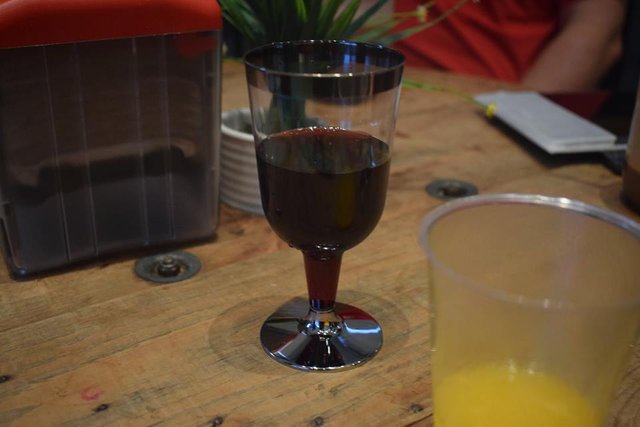 They were serving wine and mango water all night long, I'm not sure they even came close to running out, they were so well prepared in that regard.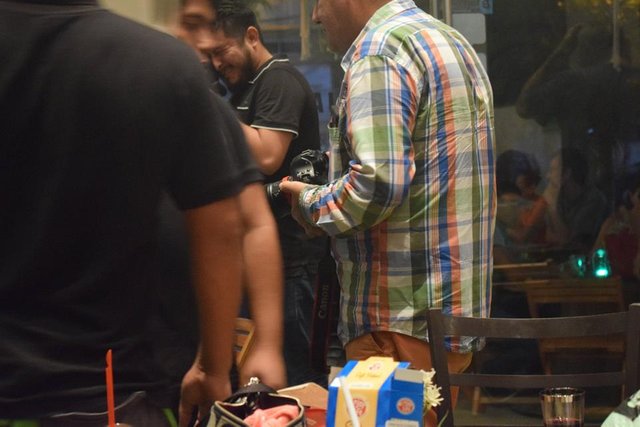 They hired their own photographers to capture the evening as well, with much nicer equipment than mine.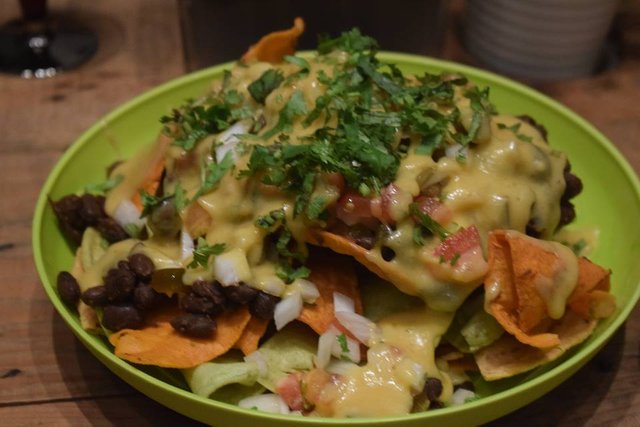 This was my absolute favorite thing brought out that night, the vegan nachos.  I know many of you have heard me mention the fact that nachos aren't generally a thing here, and I'm right.  This is part of why I'm so happy they're serving them now, but the fact that they're really good really matters.  This is one of those "I didn't even realize it was vegan" meals.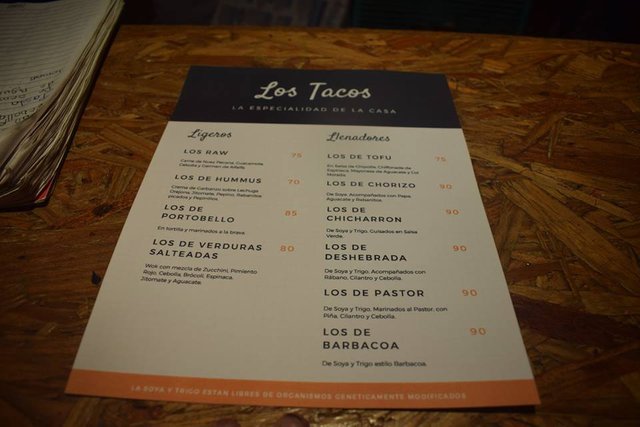 The new menus are crisp, simple and elegant.  They get right to the point while also providing you with plenty of information.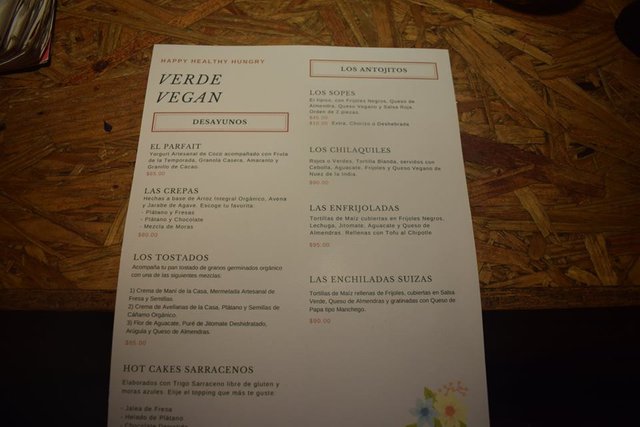 I sadly did a bad job of photographing these menus (and part of the night realistically), so bear in mind that my pictures do not do that night any justice.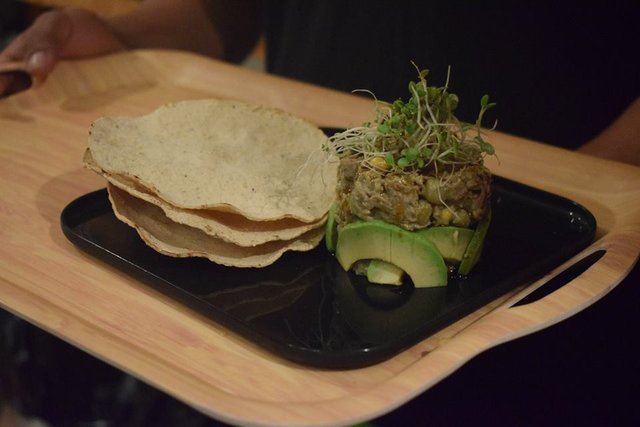 The presentation on everything they brought out was stellar, and everyone (including me) was satisfied with the new changes. They served everything on new plates sourced from plant material, just adding to the green environment they're working on sculpting there.  
Amparo, the mind behind much of the menu, really outdid herself this time.  She was not only focused on making things tasty, but making them pretty as well and I'll be the first to say she did a great job of it.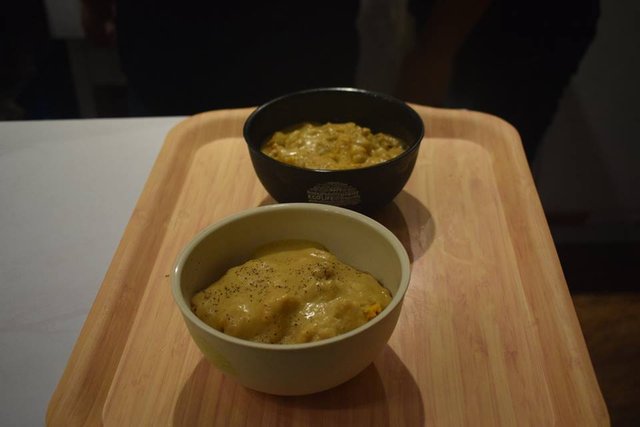 Vegan Macaroni and Cheese has been added to the menu this time around and it was surprisingly awesome.  As someone who's tried many vegan cheese products in the past I was really surprised at the taste and texture of the mac.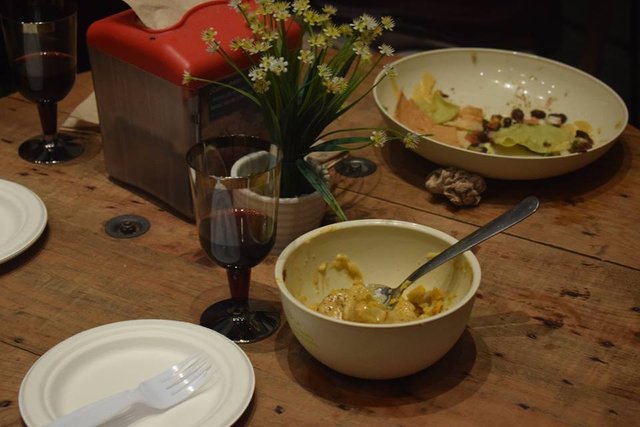 Here you can see the remnants of a few sample plates.  They prepared the full sized dishes in the kitchen and released them to the party, with small sized plates and forks to taste test with.  The staff moved like a well oiled machine that night and it went off without a hitch.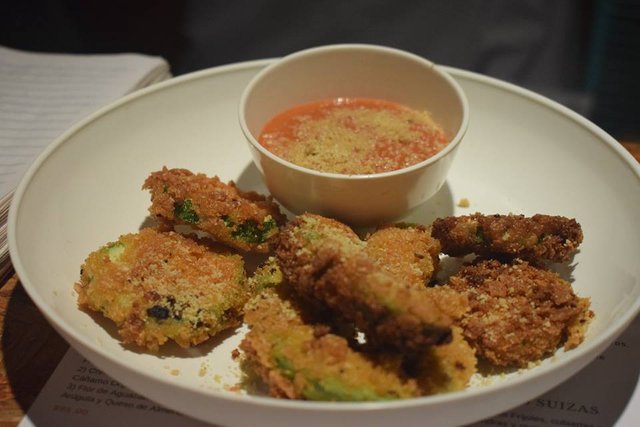 Fried Zuchinni fritters with vegan sauce were a great tasting appetizer that didn't seem too heavy despite being fried.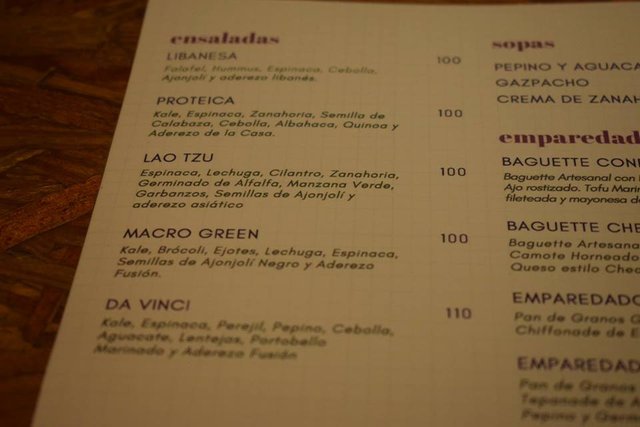 The new menu is both extensive and clever, in my opinion.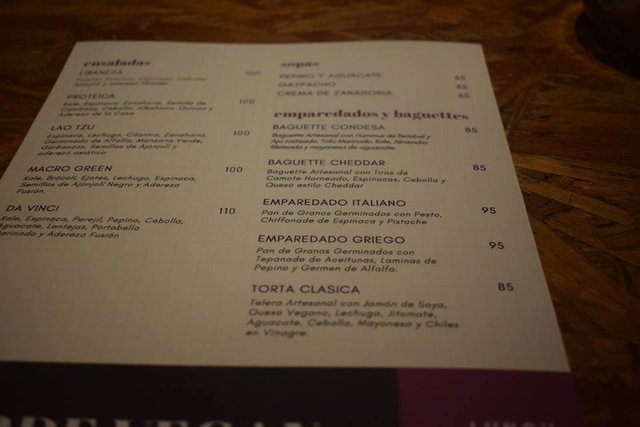 They feature more exotic options while still giving the local something they're used to, like a vegan torta for example.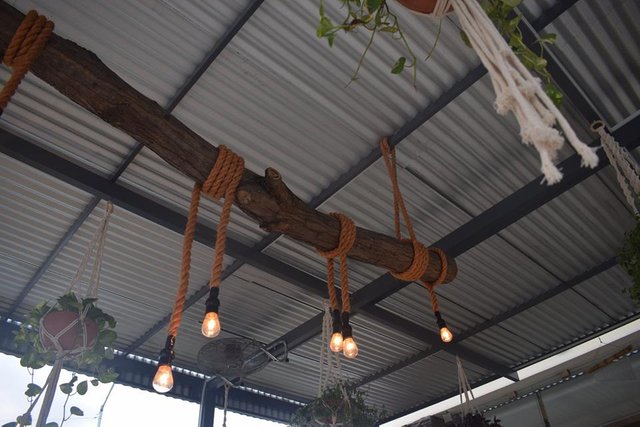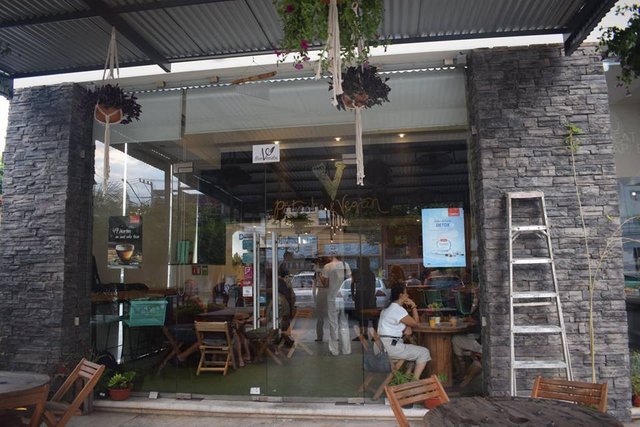 This shot was taken just as the evening started, people flooded and just about every chair had a person in it by the time night fell.  Starting from 8pm all the way until nearly midnight the staff of Verde Vegan rolled out their new menu, one by one to a crowd in awe.  I felt for Amparo that night as I watched her deliver food, then run back to the kitchen to continue her work. While it was a party for us it was not for them, but they did a great job and they really looked like they were having fun, despite working a rush after what would normally be their closing hours. 
If you're in town, stop by and check out the new menu and show some support for the only vegan restaurant in town that accepts Bitcoin! They've been a great asset to our community here in many regards and I think it's worth noting that much of the value in the community here isn't just the expats, it's the locals who help us navigate and understand this local world. So kudos to you, folks at Verde Vegan and Verde Pistache, you're awesome!
Thanks for following and supporting us, until next time!