Met with two dear friends today. Long time no see! Enjoyed some delicious dim sum. Hope you also like it :-) In this hard times for cryptocurrency (ETH touched $450 today), nothing is warmer than chatting with closed friends.
今天和好友小聚。饮茶始终是我最爱 :-)
From upper left in clockwise order: shrimp dumplings with spinach, siu mai (pork w/ shrimp and mushroom), tofu skin roll, ribs.
菠菜虾饺,烧卖,腐皮卷,排骨。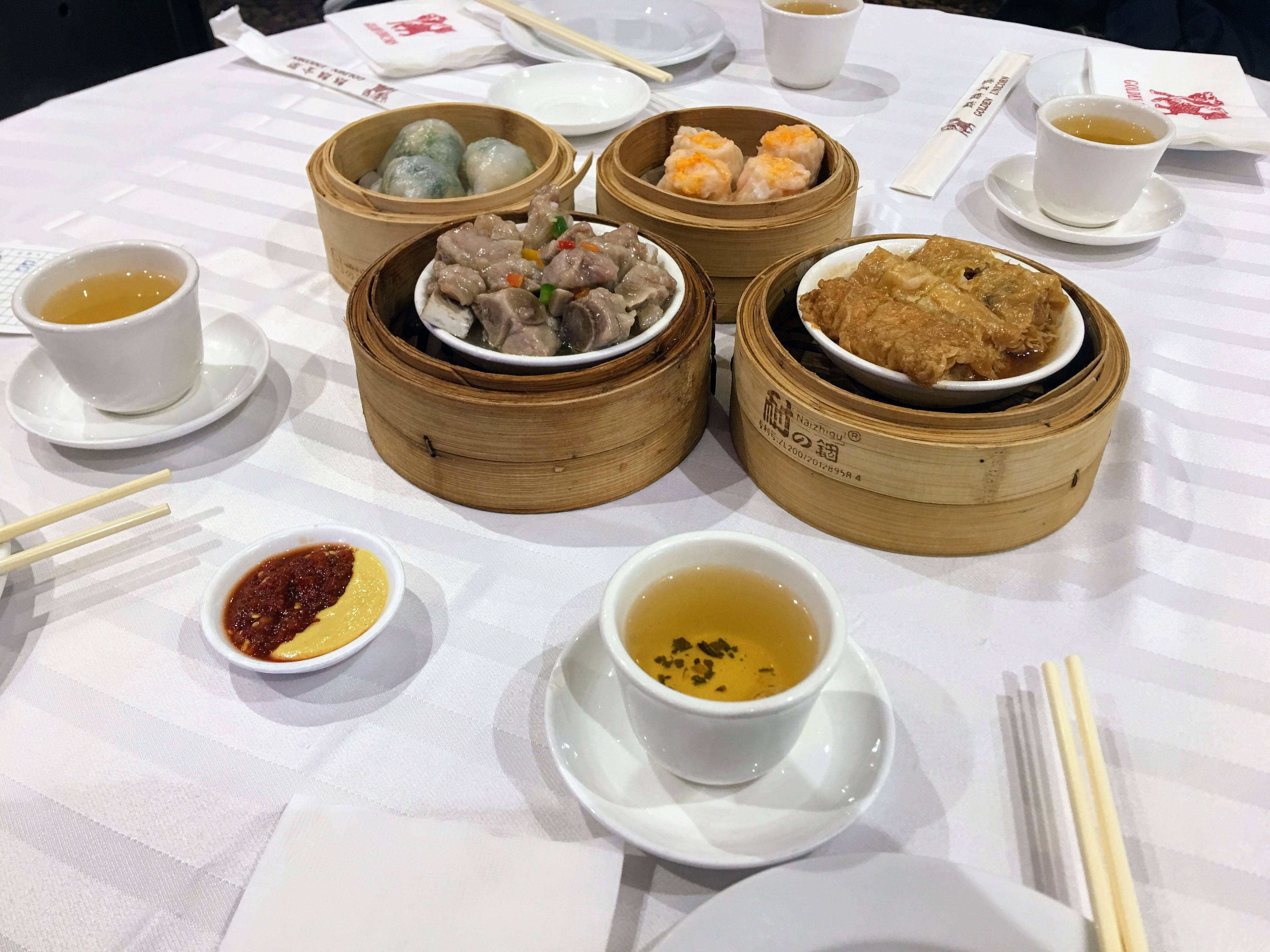 This is from one of the long-running restaurants in NYC, Golden Unicorn:
https://www.yelp.com/biz/golden-unicorn-new-york
Give it a shot and you will probably like it!
Thank you for reading. Your comment, upvote, and resteem are my biggest motivation to post :-)
谢谢您花时间看这篇帖子。您的点赞评论和转发是我持续发帖的动力 :-)
Please follow me https://steemit.com/@leftbank !
You might also like following:
https://steemit.com/life/@leftbank/pic-of-day-3-21-2018
https://steemit.com/food/@leftbank/pic-of-day-3-20-2018
https://steemit.com/food/@leftbank/what-japanese-airline-s-business-class-serve
https://steemit.com/travel/@leftbank/sushi-dinner-sunday