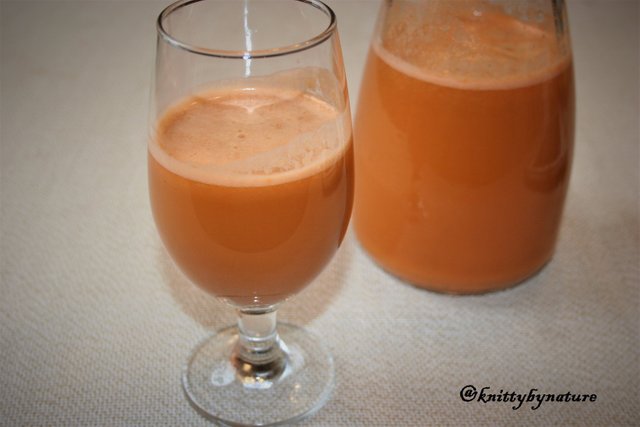 Can you eat raw sweet potatoes ? Yes, you can!! They taste great when juiced, especially when paired with citruses, apples and carrots.  
These veggies have one of the highest content of beta-carotene, a famous vitamin A precursor, and because of this they keep our eyes in a good condition and they improve complexion. Sweet potatoes contain antioxidants, which prevent free radicals from damaging our DNA, which reduces the risk of cancer. They are also rich in potassium which is beneficial for the cardiovascular system and helps to decrease blood pressure. 
Enjoy!! 
Suzanah   
To make ~1 L (33.8 oz.) of juice with slow juicer, I have used: 
2 large apples (400 g/ 0.88 lb) 
1 orange (180 g/ 0.40 lb) 
1 large sweet potato (400 g/ 0.88 lb) 
3 carrots (300 g/ 0.66 lb) 
1 zucchini (300 g/ 0.66 lb)  
Cut fruits and veggies to fit in the juicer... and enjoy!!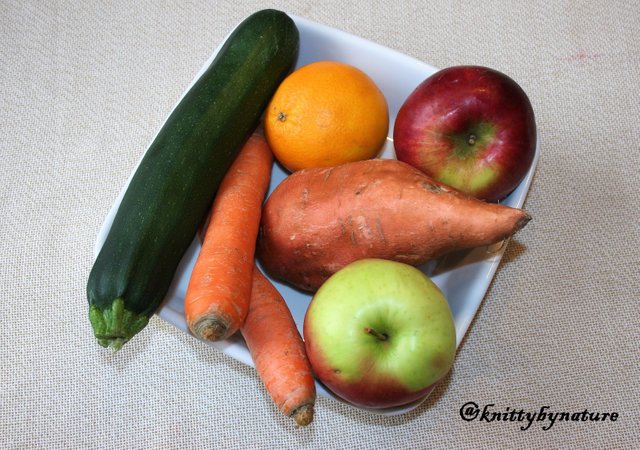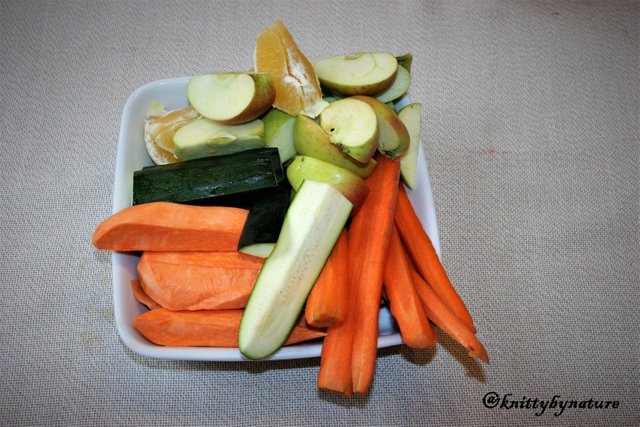 Nutrition Facts:

*Daily Values based on 2000 kcal diet