How about another DIY?
Hey guys, the other day is my sister's birthday so I decorated a cake for. Why decorated? Because she's the one who baked the cake and I'm the one in charge in putting the icing or decorations.
all we need is some food coloring...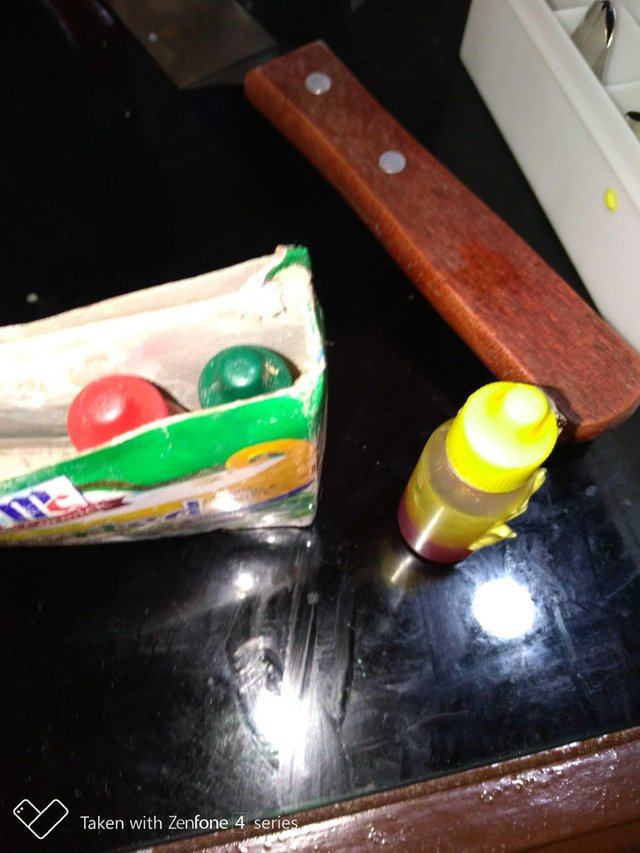 and the icing!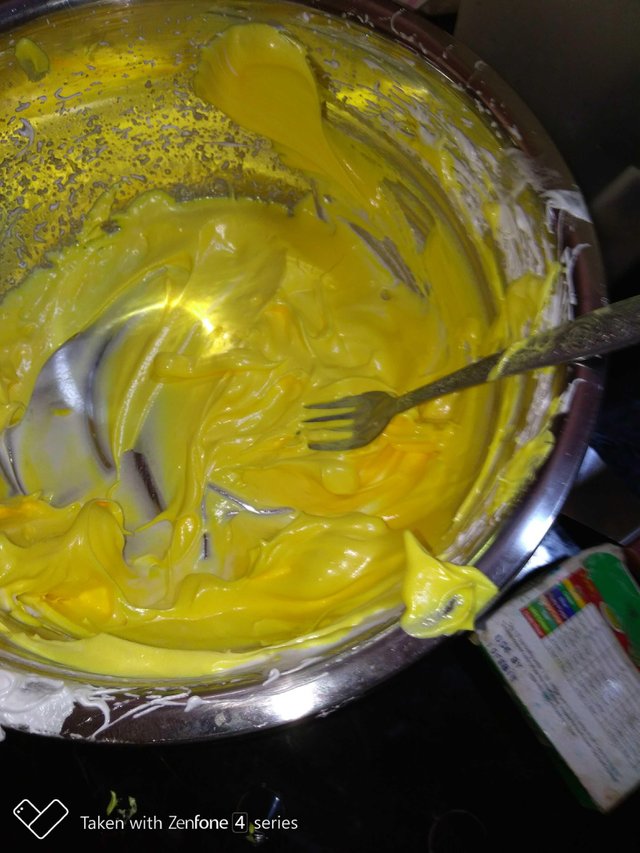 So let's start with a smile.. Hahaa! Anyway everything you do has to be done with a happy thoughts so you would have a nice outcome. Be happy hahaa!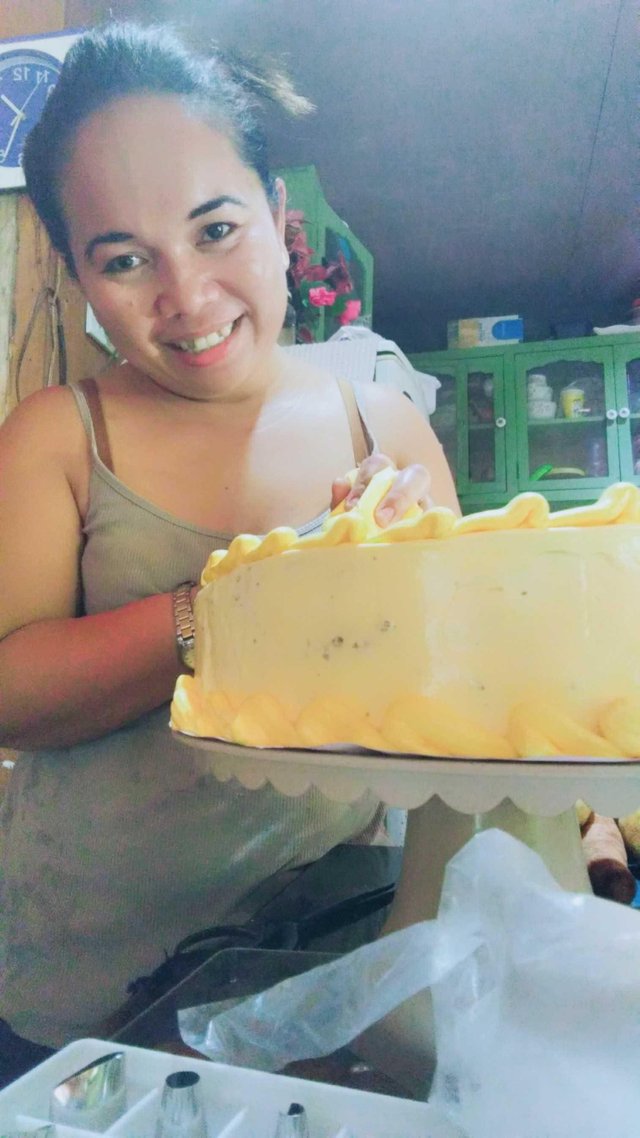 Now let's get started.. At this point I've already covered the cake with icing and I'm now decorating its border. Anyway I really have no profession on baking neither on icing decorations. I just saw them on videos and sometimes I tried them whenever there is a cake to decorate. It's really fun having to try different design although I don't know how to use the other piping nozzles yet. Well let's take it slow..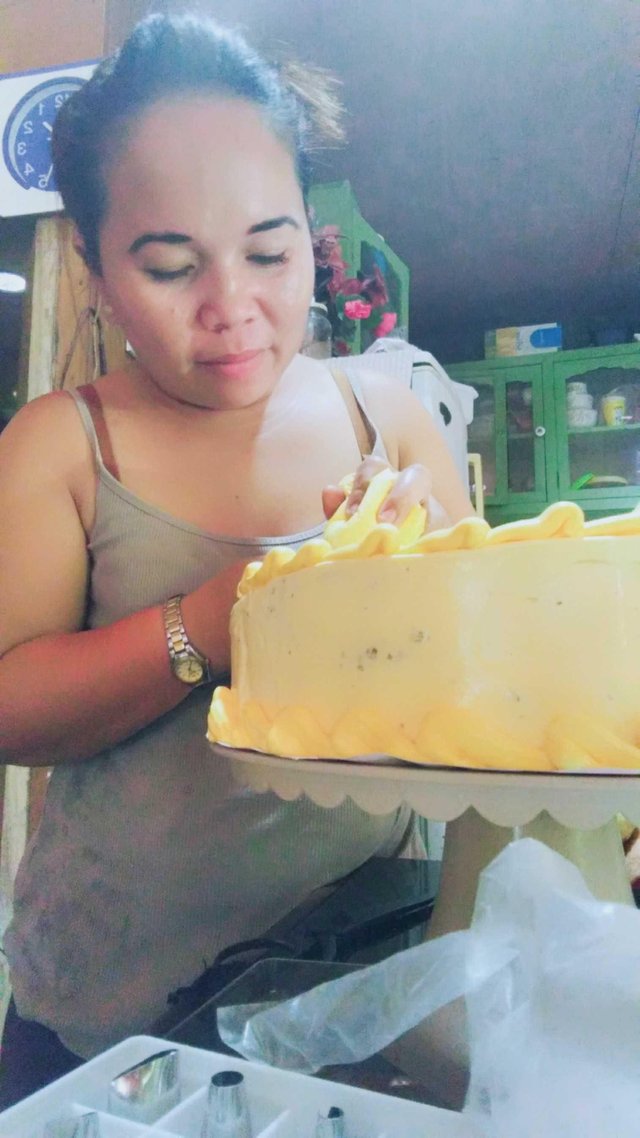 That's how it looks...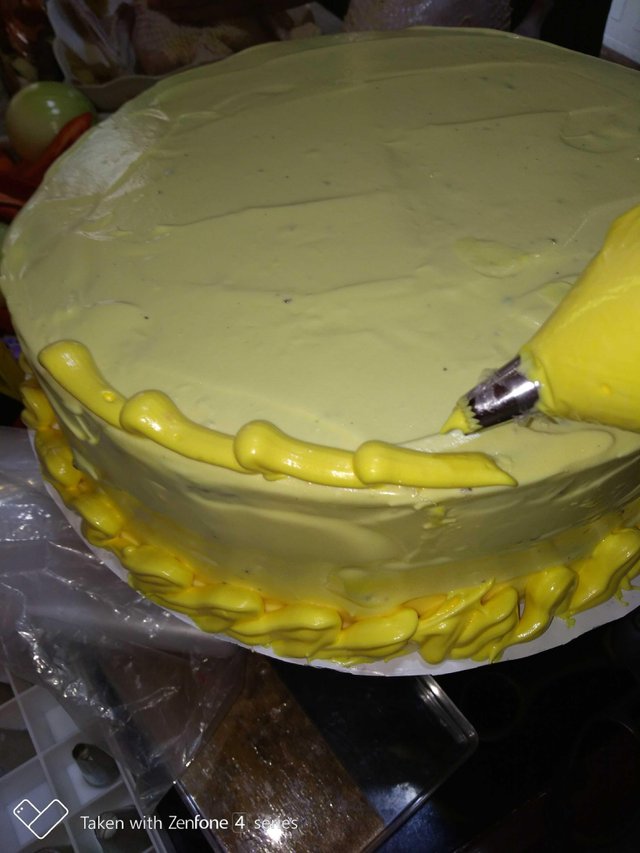 I also put some flowers. Recently I learned making flower icing because I discovered we have a nozzle to make flowers so i tried it and it goes well. Although I still need more practice.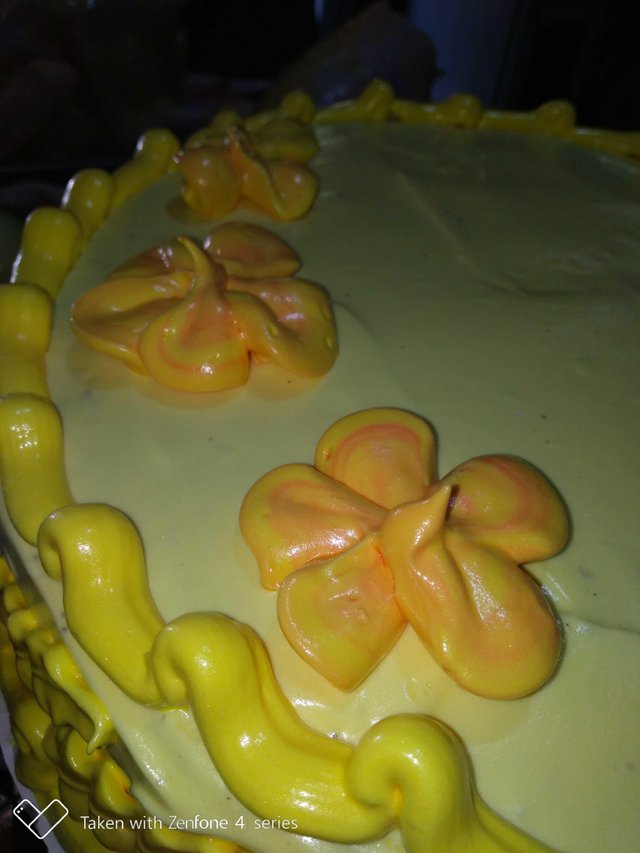 Now this is the side decorations, its actually a leaf and since this is the first time I get to make a leaf design, I used it to cover the side for an added decorations.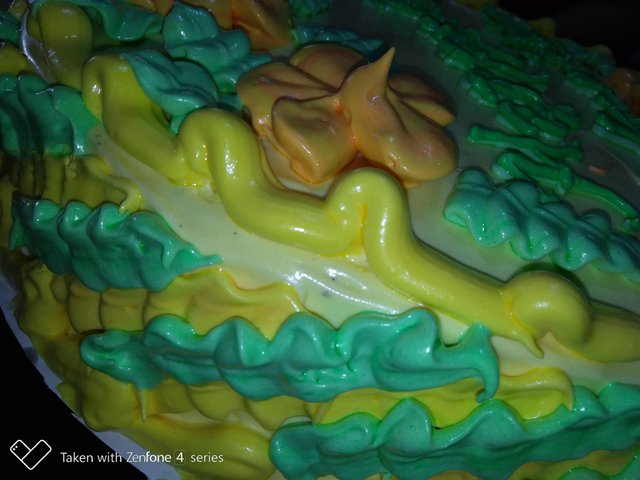 That's it! Just above was the final product? Is it nice? I hope so.. You decide lol!
---
---
>> That's all for Steemian'Z! I hope you like it!
Have a nice Sunday Steemit! Xoxo!
---
---
>>>>>>>>>