Indian bachelors who are away from home. Don't miss your home food anymore...
Indian Home Made Simple Food
This blog is for the beginners who for some reason are staying away from home and want to learn to cook their meals at home.
Many a times we have to relocate ourselves due to work or studies and we miss the home made food. Though there are plenty of options available but mostly it becomes difficult to eat everyday in restaurants which is an expensive affair and obviously we all know the drawbacks of junk food in a long run.
Today I will share some simple recipes that you can start making at home and eventually
become experts.
Few years ago I was not having any knowledge about cooking but due to my work, I was forced to learn to cook and
today thankfully I can cook almost every dish with most authentic flavors.
I will begin with simple receipes and gradually go on adding more in my each upcoming blogs:
Home Made Jeera Rice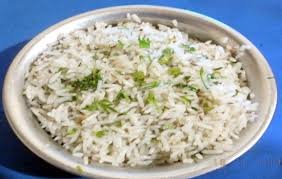 Jeera rice is a simple recipe and can be made with good quality Basmati Rice.
Process :
Soak required quantity of basmati rice in water for about 20 minutes.
Keep water for boiling and once completely boiled add the soaked rice (do not add the water) to the water, add salt as per taste.
Remember the water quantity should be enough for each rice grain to be free and does not become sticky.
In about 10 minutes the rice is cooked.
stain the excess water and keep the rice in a plate or tray
Heat about 2 tablespoons of oil in a pan add 2 spoons of cumin seeds(Jeera) for about 30 seconds
Add cooked rice and mix carfefully ensuring the rice grains do not break.
Garnish with fresh coriander leaves and serve with your favorite curry or dal.
Simple Dal Tadka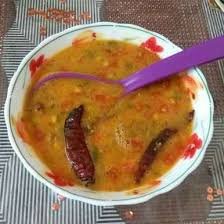 Dal is most important, popular and every day food in India. Dal (Lentil) is an Indian staple food and one can make delicisous dal dishes.
All you have to do is take any Dal. I prefer Toor Dal (Split Pegion Peas) for this.
Process :
Soak required quantity of Toor Dal in water for about 20 minutes. (One cup can serve 2)
Cook in the pressure cooker with two cups of water with salt to taste and 1 teaspoon of turmeric powder.
Heat 2 tablspoons of oil / ghee in a pan
Add half teaspoon of Jeera (cumin)
Add one finely chopped fresh green chilly
One or two dry red chillies (Uncut)
You can even add one small finely chopped tomato
Stir this for about 1 minute
Add cooked Dal to the pan. Mix it well
Garnish with fresh coriander leaves and serve with your favorite Rice or Roti / Bread.
Guys do let me have your feedback / upvotes that will motivate me to add more cuisines that you can make at your home and enjoy!