The Human Kindness Project - India - God chose me to be the one to save two lives!
This is a small incident that happened in the city of Pune. We all probably are aware about how crowded the local trains are in India. Usually within the suburbs people prefer local trains as they are faster and cheaper way to commute. However, they are too crowded during rush hours like morning 7am to 11am and evening 5pm to 9pm.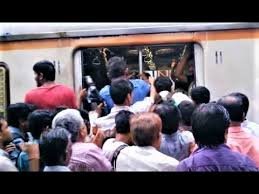 It was one of those Fridays that I had left from work and had decided to meet my friend over a drink in the evening at his place. Since it was long distance to drive through traffic, local train was a better choice.
On reaching the railway station, I got to know that the previous train was canceled due to which the crowd was double than normal for the next train which was about to leave in 5 minutes from the platform. The train was already pack and there was hardly any room to be seated. Instead even the foot-board was jam pack with people standing in the middle of the passage near the entrance.
Here the local trains other than metros do not have automatic doors that close before the train starts.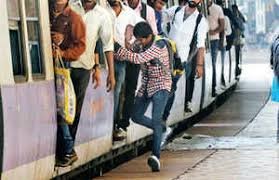 While I just managed to get in and was still holding the middle bar on the entrance facing inside, the train started and I only heard screams from people with their eyes on the entrance behind me.
Not sure but I sensed that something was serious rather scary and I turned my head to see what's behind. There was a lady who appeared to be a poor beggar who was hanging outside the entrance with her one foot in and holding a small infant in one hand yet holding the support bar with other hand.
Within a fraction of a second, I realized that I was the only one who could reach her and all I have to act is NOW.
I just managed to hold the lady ensuring that the infant and mother is not hurt and pulled her inside with my entire force. Thankfully they both were safely inside the bogie and there was a sigh of relief yet scare on everyone's face.
Next minute I just handed the water bottle to the lady lady who was still under the shock but was almost settling down. Though everyone started scolding her for risking her and her child's life.
After a few stops I got down at my destination and started walking on the street and Thoughts started wandering...what a disaster it could have been. I Thanked God for choosing me for this Karma!!!
Images source: google
Note: Actual incident picture could not be even thought of during that moment of action!