ISS HAPPY'S 5 FAVORITE VEGAN STEEMIT RECIPES OF THE WEEK #6 💚
Hey lovely Steemian Food Lovers!
I hope you all had a great week! Wooow, time really flies since I've started with my "Best 5" series 😛 I'm happy that it's Friday again and I can share some really great plant-based recipes with you guys. Thank to the amazing food artists out there who create such delicious food for all of us!
Are you ready for some yummy vegan recipes?
Here we go...
1. Zucchini Oatmeal Breakfast Bowl Recipe by @annaskitchen
Have you ever heard of "Zoats"? Me neither! Anna is a genius for combining zucchini with her morning oats! I love the idea of having vegetables for breakfast. You can check out the green porridge here.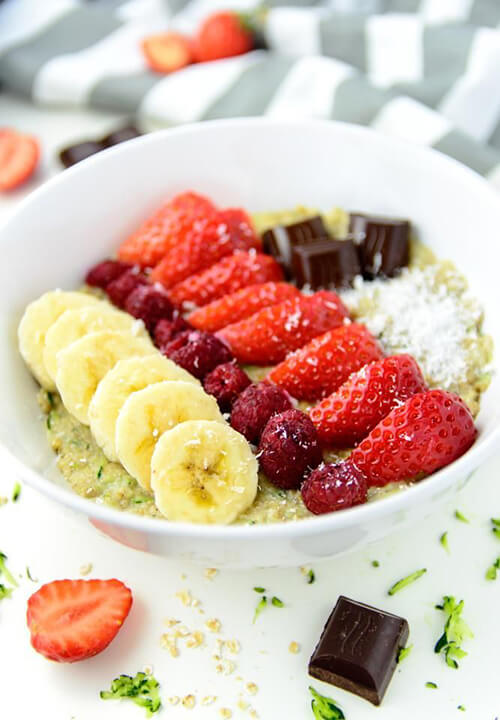 2. Baba Ganoush Veggie Wrap by @carolynstahl
I knew this recipe would make it into the "Best 5" of the week only when I read the title. I just LOVE baba ganoush! For those of you, who have never heard this funny name. Baba Ganoush is an egg plant paste coming from the Middle East. These veggie wraps by Carolyn look sooo delicious, you find the super easy recipe here.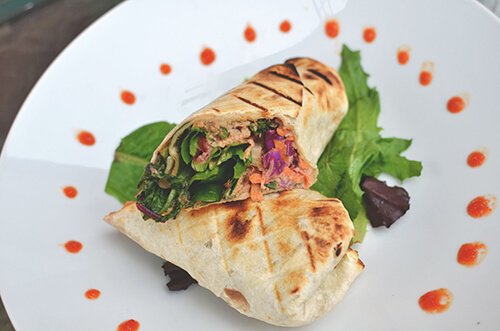 3. BANANA BREAD TURNED VEGAN by @marysemciver
I'm a huge fan of banana bread at the moment. There's a restaurant close to my place that sells delicious banana bread for only 0,30€ the slice. But of course there's nothing better than homemade cake. For example this delicious one by Maryse. Feel like baking? Go and find the easy instructions here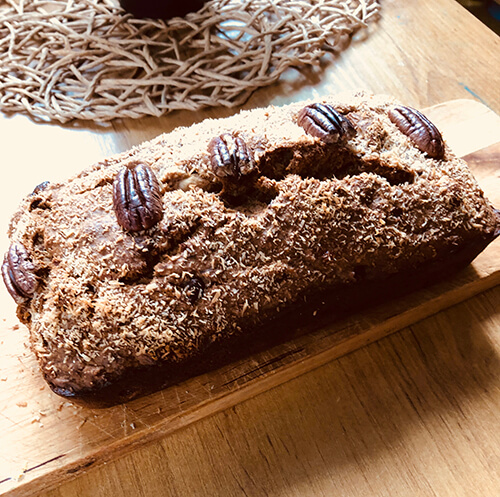 4. 5 minute coconut bars! by @nicoleslife
Nicole, I love you for this simple, yet amazing creation! I used to love "Raffaello" before I went fully vegan and these coconut bars remind me of my old favorite coconut dessert. These delicious bars are not only vegan but super easy to make. You need only 3 ingredients. Find out what they are here.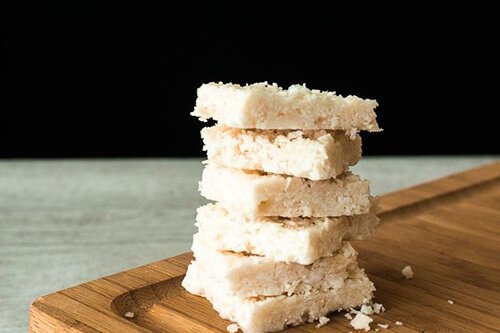 5. Cauliflower "Rice" Sushi by @loveself
You love sushi? You love raw food? Then try this delicious healthy sushi by @loveself. She used cauliflower instead of rice, turning the dish into a fresh and lite delight 😛 You can find the recipe here.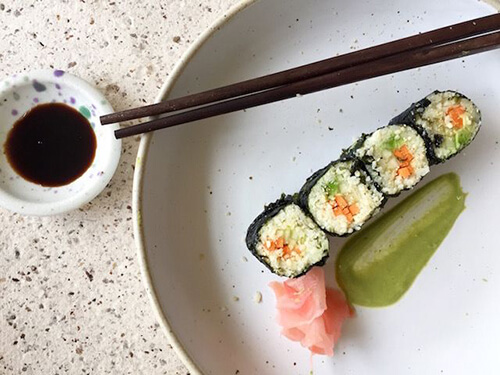 If you don't know the presented Steemit accounts yet, head over to their profiles and leave them some love!
Thanks again to all the amazing creators out there for sharing such wonderful vegan recipes with the Steemit world!
Please don't forget to follow, upvote, & resteem, if you liked this post 💚
Happy weekend everyone!