In the balmy weather and a little cold of Dalat, it would be great if having something hot to eat.
---
Dalat is the place that doesnt have any special food of its own. When I searched about what to eat in Dalat, there were a lot of recommendations for food coming from other regions, provinces such as chicken hotpot from Phu Yen, Beef noodles from Hue, street food from Saigon,.... But nothing is really from Dalat.
---
While considering what to eat, I found out a restaurant near my homestay with a fine dish is "Pork stuffed snail". For this little cold weather, it seems not bad.
---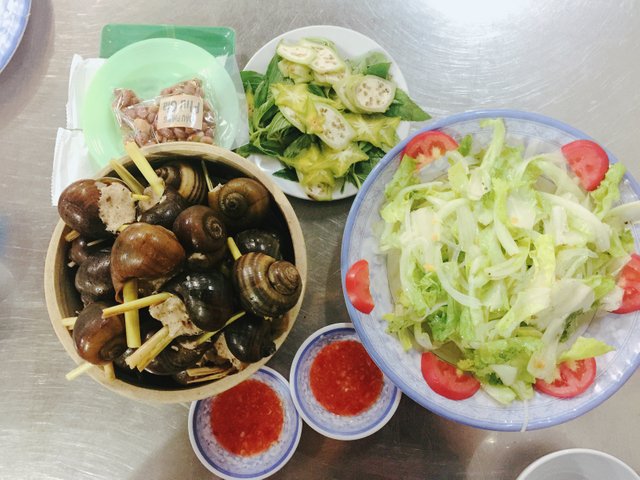 A big bowl of stuffed snail costs about 4$.
---
The big snail was picked out and cleaned, then mixed with minced pork, a bit chopped mushroom and pepper also, I guess. After that stuffed inside the snail again. They steam all of it in the big bowl and keep it hot while eating. They put lemon grass to make better smell and also make easier way to eat it.
Stuffed snail may make you fed up, then a dish of salad will be good. The freshy vegetable is totally fit and make the stuffed snail is even better.
---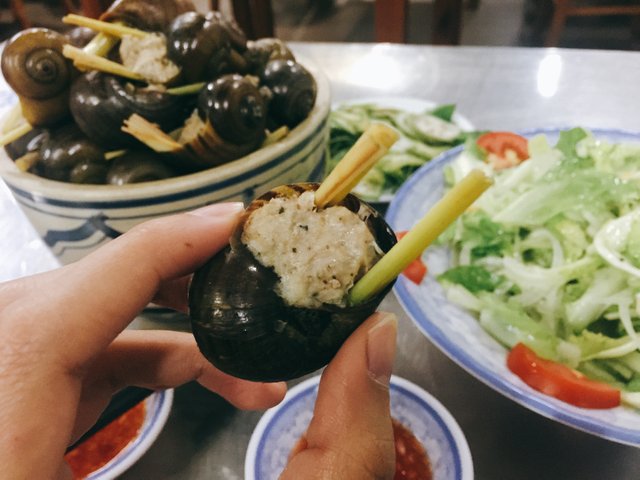 ---
Dip whole stuffed snail into the dip sauce made from fishsauce, ginger, and chili with rich flavor of the salty, sweet, spicy, sour,... and feel warmed up right away. I couldn't find anything better for this weather.
---