Today's Sustainable Feast in the Garden of Eden
It's another extraordinary day in the Garden of Eden, and it's time for another extraordinary feast!
We are still following our anti-candida protocol and diet, and we are getting more and more creative about the delicious, nutritious dishes we can enjoy without sugar, meat, dairy, or most carbs! 
Check out this absolutely beautiful and super duper sustainable meal we got to enjoy today: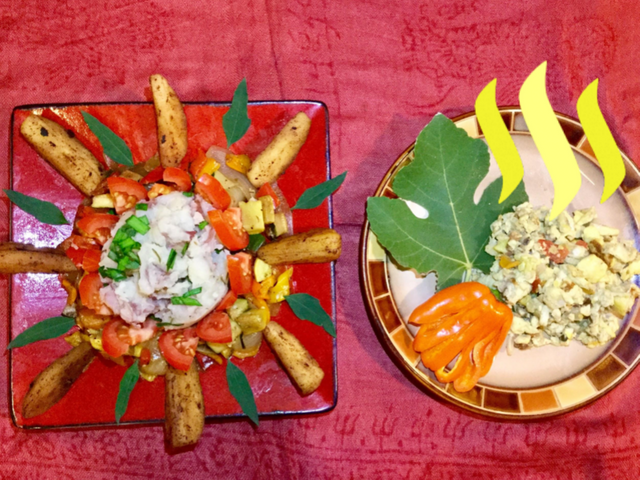 So many gorgeous colors and lovely flavors for a satisfying feast! Today we had mashed potatoes, sautéed veggies, cinnamon apples, and a veggie egg scramble. YUMMY!!!
Because we are temporarily eliminating dairy, our mashed potatoes were super simple. We boiled whole new potatoes and mashed them with a little of their cooking water, salt, pepper, and greens and herbs from the garden. It's interesting how tastes and cravings change when you eliminate a particular food for some time; no one really missed the butter, milk, and cream we normally use in our mashed potatoes, and instead were very pleased to have a hearty, wholesome, comforting dish like this.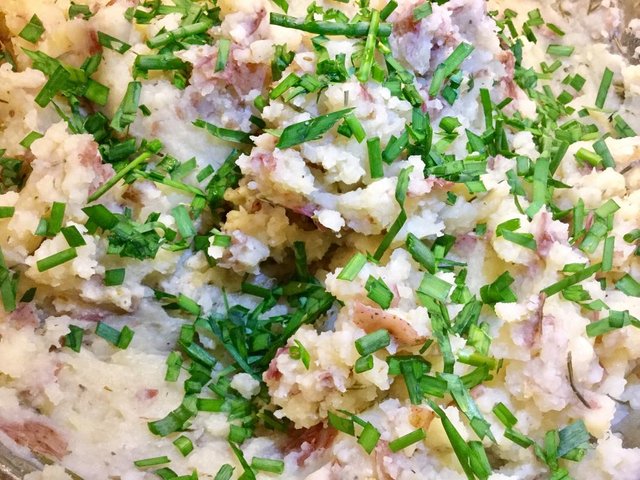 We had a bright veggie sautée featuring lots of onions and garlic; green, red, and orange bell peppers; yellow summer squash; and vibrant green zucchini. These veggies were the perfect complement to the simple but classic mashed potatoes!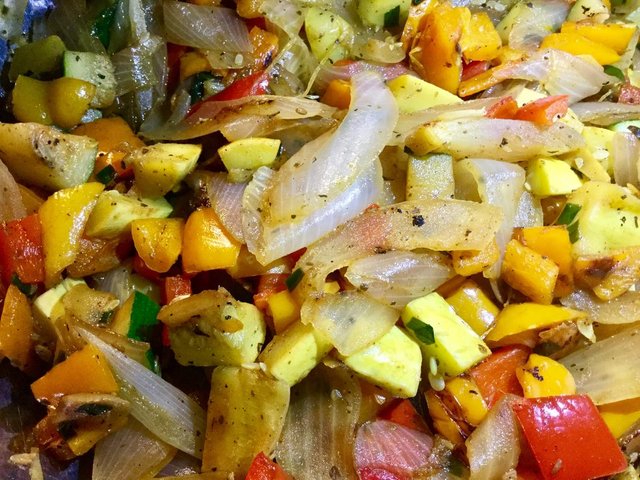 We even enjoyed a huge skillet of cinnamon apples with today's meal! They were very lightly cooked so they stayed mostly crispy and were just hot on the outside. Apples, onions, and potatoes are a really fantastic combination. No one has been missing meat in our meals because we get as much nutrient dense fruits & veggies as we want!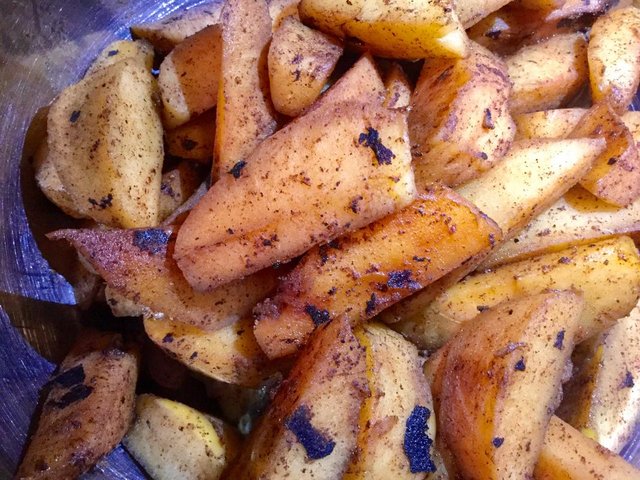 Isn't this just BEAUTIFUL??? It's a treat to feast with our whole spectrum of senses, and engaging them all makes the meal much more satisfying and delightful.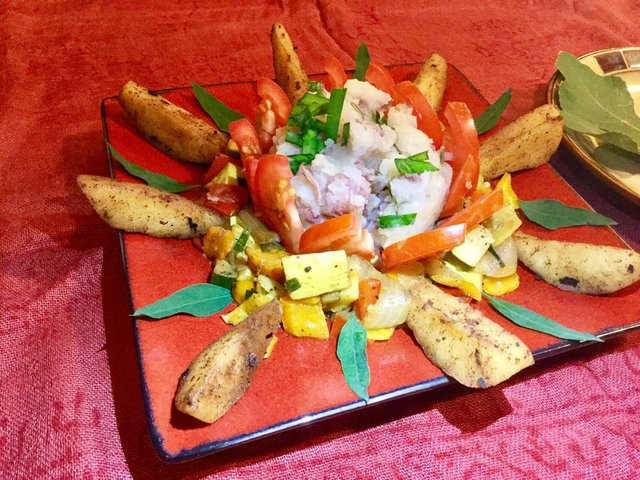 Of course, everything is prepared in our sustainable outdoor kitchen over handmade earthen rocket stoves. Knowing that our food is honorably sourced and prepared adds another delicious dimension to our epic daily feasts! 
Food is important and we hope to inspire people to really take  time  to eat, enjoy it, and share it with someone you love. We also hope to  inspire more and more sustainable practices in regards to  food. We want  to remind everyone to let food be your medicine too! 
If you would like to know more about our unique and super sustainable  connection to our food cycle, please check out our previous post here.