It's another sweet day in the Garden of Eden, so it's time for another sweet feast!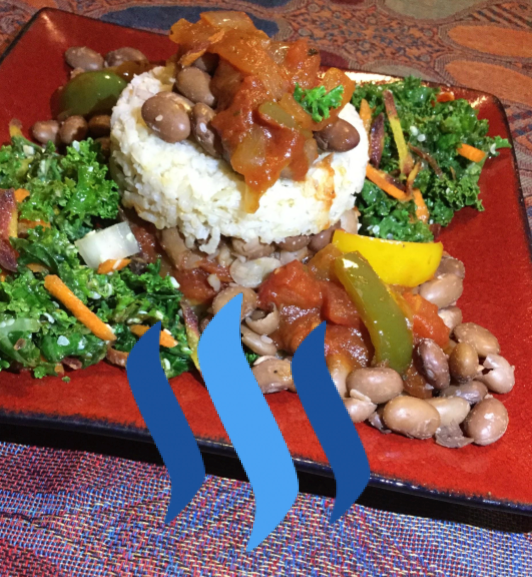 Food has the incredible ability to enhance or detract from health. Lately we have been especially focused on becoming as strong and healthy as possible, and we're using our diet to achieve our goal!
We have been sharing a series on candida hereon Steemit lately; this is a fungus that can wreak havoc on the body if it is allowed to grow out of control - and one's diet has a significant effect towards encouraging or discouraging a candida overgrowth.
We tested ourselves (you can easily test yourself too!) and found that everyone living here has a bit of an overgrowth, so we are focused on solutions! This week, we cut out sugar, meat, and dairy from our diets while we follow a protocol of consuming 100% gum spirits of turpentine to get our bodies back in balance and hopefully feel better than ever! 
It's awesome to share high vibe communal meals while we undertake a change in our basic eating habits, because we get the support of others, plus everyone has access to a super healthy menu but not everyone has to invest their time in preparing it!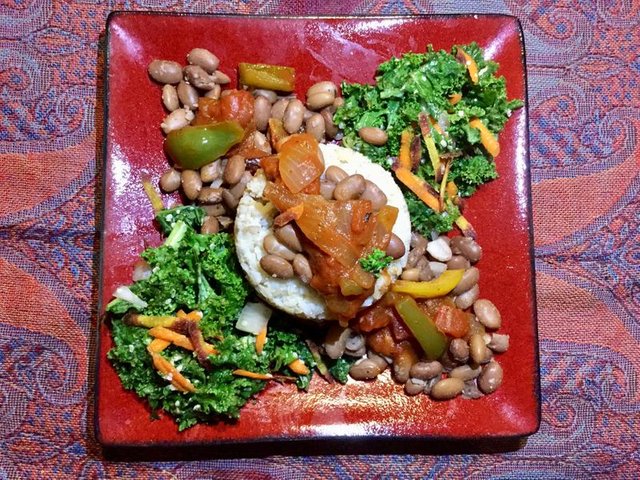 Today, we had a beautiful kale salad. So many delicious, nutritious colors!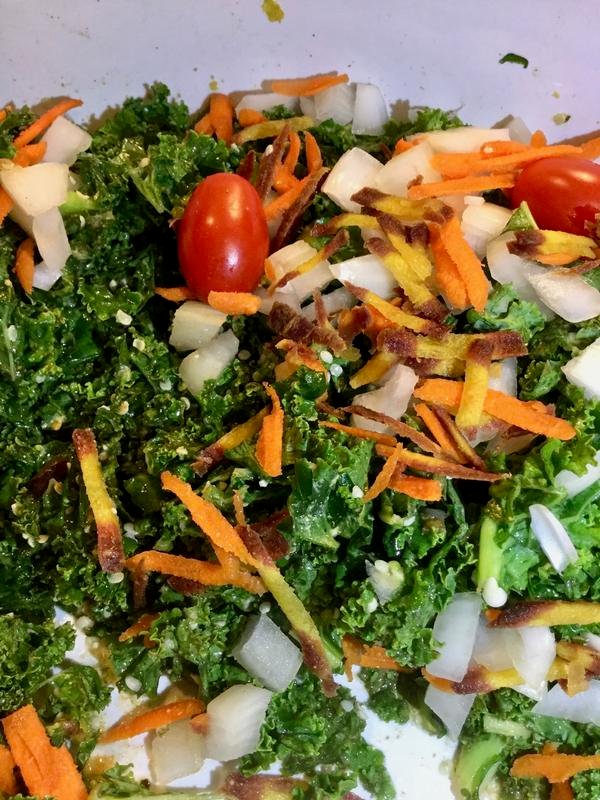 We also had very well cooked brown rice. There's quite a lot of debate as to what kind if any carbs are safe to include on an anti-candida diet, and rice is obviously high in carbs. Dr. Jennifer Daniels recommends quinoa, millet, and brown or black rice for those following her natural protocol (and we are!), so we chose to have brown rice with this meal.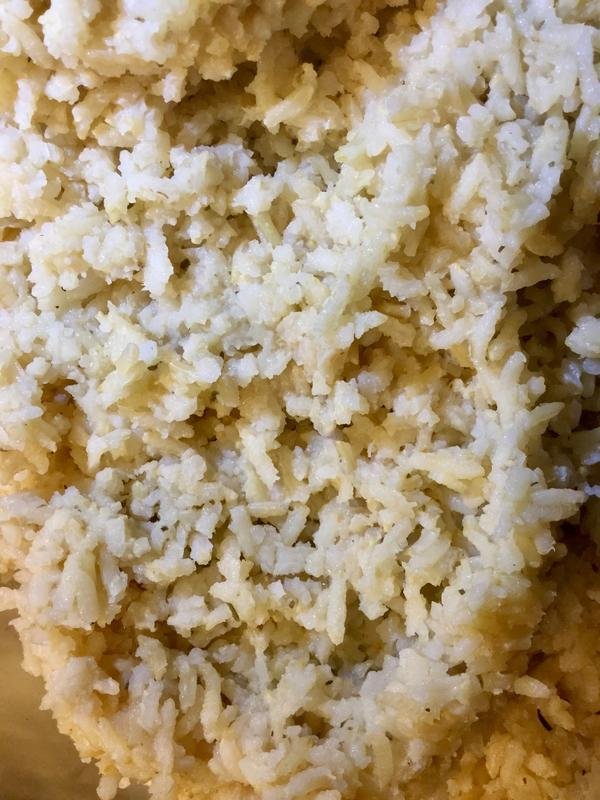 We also had pinto beans! Beans have tons of highly nutritious compounds in them, but they too may be a little high in carbs to include regularly in an anti-candida diet. Nonetheless, everyone here is free to do whatever they want, so anyone who wants to eat beans can eat beans, and anyone who doesn't want them can have plenty of other foods!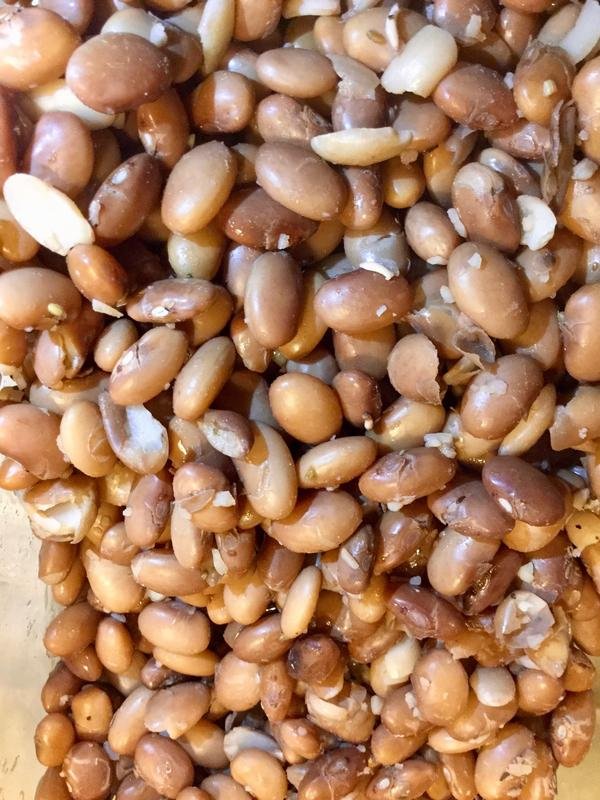 We had some bright, vibrant bell peppers to get lots of vitamin C.
And rounded out the meal with a tomato dish that was similar to a cooked salsa with lots of onions, peppers, and garlic!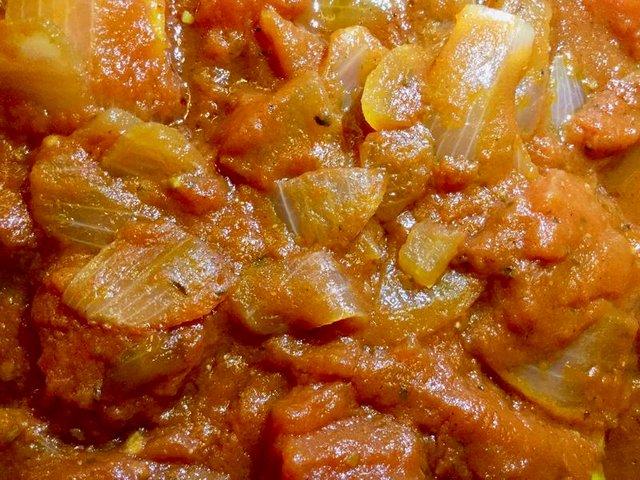 And of course, because we love the Earth and because sustainability is so much fun, we made everything in our outdoor kitchen and cooked over rocket stoves we built out of dirt by hand, using fence panels rescued from the landfill cycle as fuel. 
Food is important and we hope to inspire people to really take time to eat, enjoy it, and share it with someone you love. We also hope to inspire more and more sustainable practices in regards to  food. We want to remind everyone to let food be your medicine too! 
If you would like to know more about our unique and super sustainable  connection to our food cycle, please check out our previous post here.