A lot of times the word "epic" is overused these days but this is epic. The prep time for this recipe is about three and a half months or more if you start your peppers from seeds.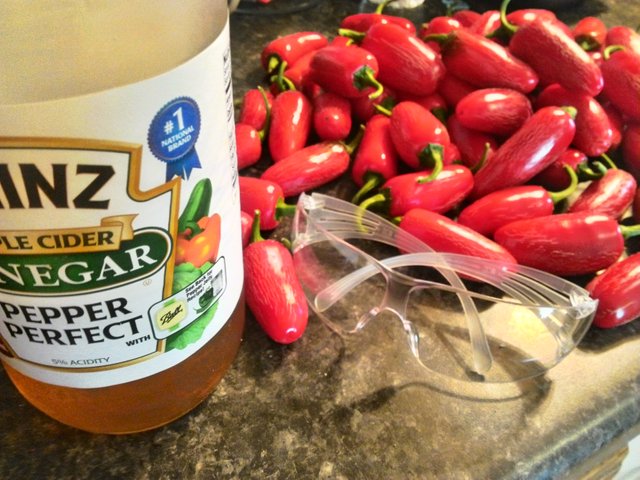 You might want to consider the appropriate safety equipment and ventilation before making this recipe, these are not crazy ghost peppers or whatever like @papa-pepper grows only jalapeños but I caught a chunk of one in the eye a week or so ago while chopping and it was not fun. And my neighbor randomly gave me a couple of pairs of new safety goggles so I had them handy and I am glad I did. For habaneros or scotch bonnets or hotter peppers I would use gloves when making this.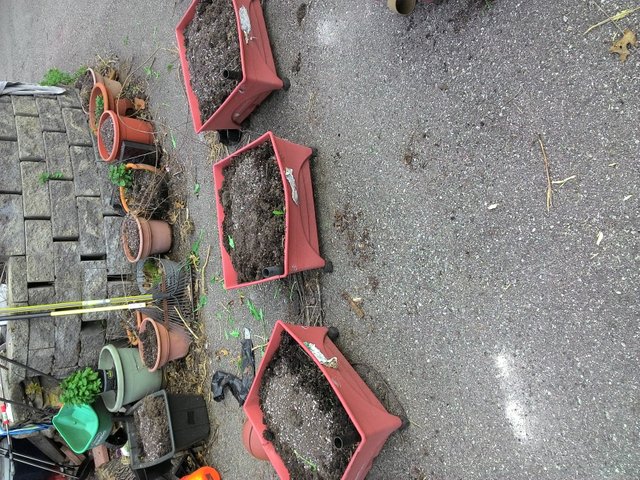 Step one is to prepare the soil with organic amendments, I started these from transplants.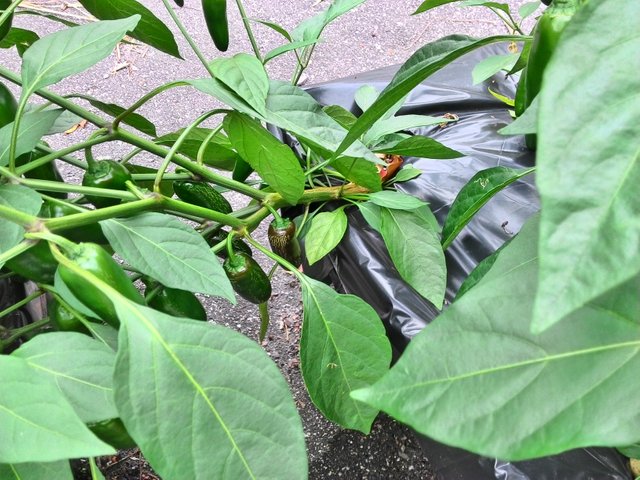 I tried making this recipe with green chilies once and it was a little bitter and gave me heartburn, these will need a little more time.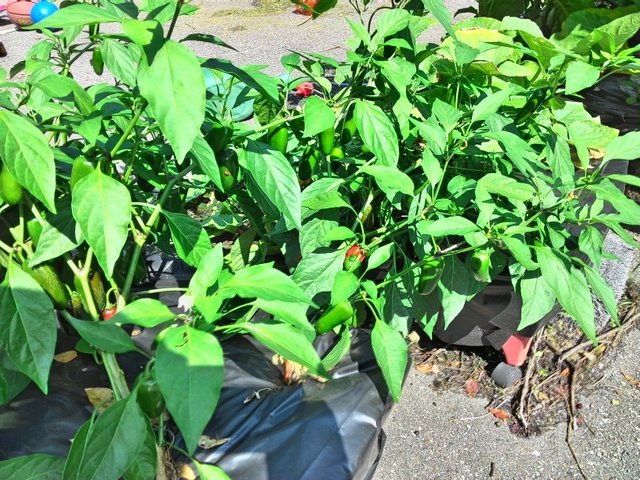 Step two is to wait for them to get nice and red.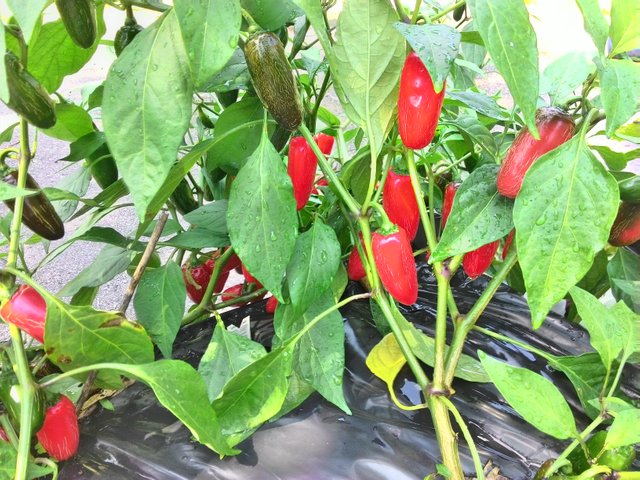 These look ready! Step Three is to pick a bunch.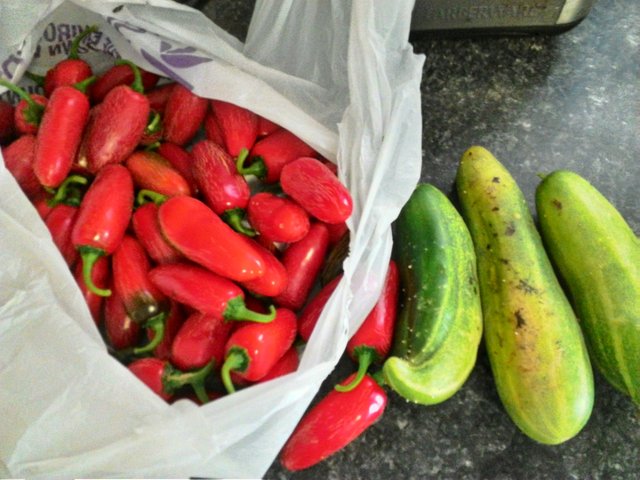 About a half a grocery bag is about as many as I can fit in my pot. I thought these were the last three sad little cucumbers of the season but I saw another out there later.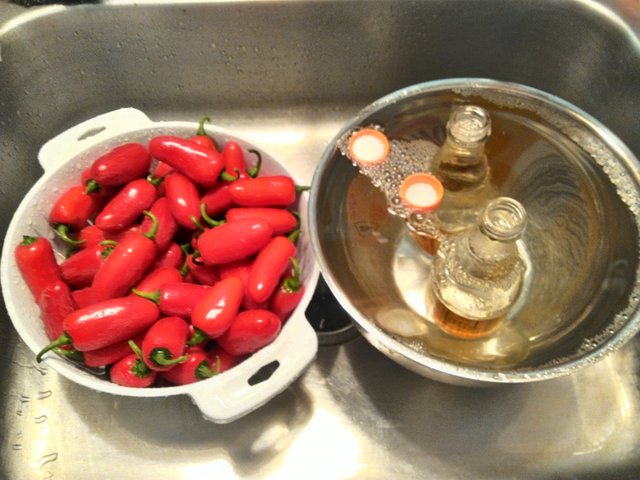 Step four is to wash your peppers and bottles, I soaked some old hot sauce bottles to get the labels off.
I chopped the tops off, I probably should have cut them up more so they would cook faster and go through the food mill easier but I didn't.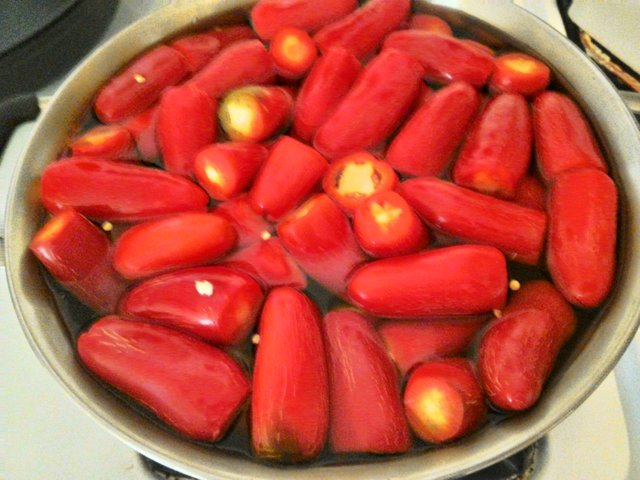 Step five is to fill up your pot full of peppers with water and set it to boil, when it boils turn down the heat a little and let it simmer for like 20 more minutes or until the peppers are soft. This will make a powerful odor that will linger for several hours.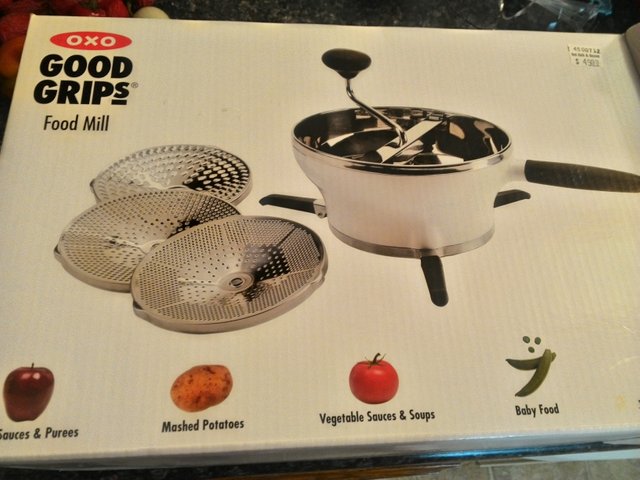 You have a food mill right? If not don't worry I saw a recipe that called for a blender, it is probably way easier to do it that way but I don't know what the consistency will be like at the end. Be careful with a blender full of steaming hot peppers if you go that route.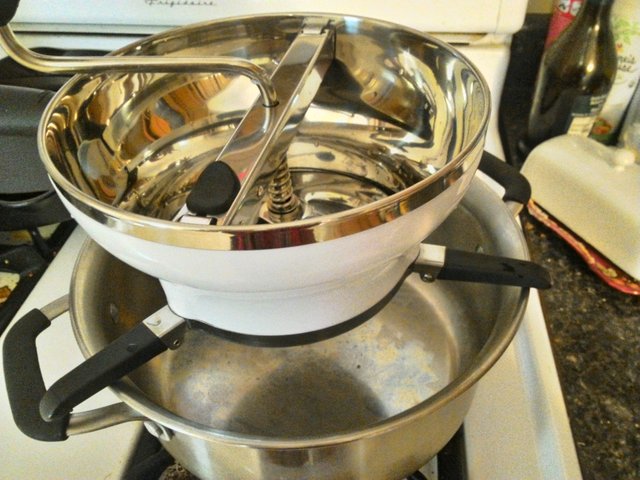 Here is what the food mill looks like set up. I used the medium screen and cranked and cranked and cranked. This is where smaller chunks would be better.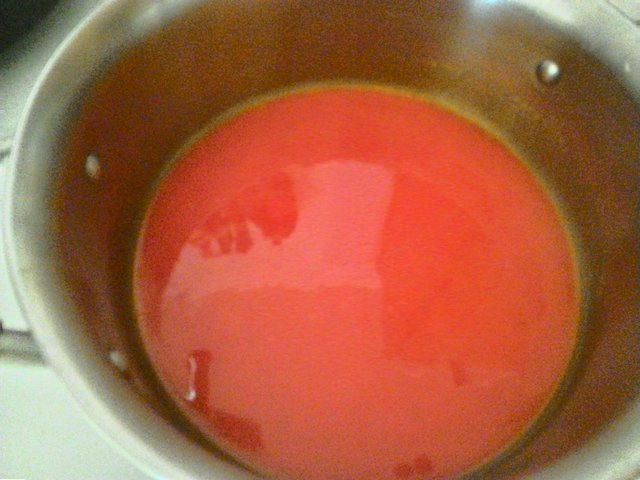 Step 6 is add a healthy sprinkle of garlic salt and several glugs of vinegar and bring just to a boil, then that is it, bottle it up, I put a little foil hat on top of my bottles so they could cool without anything getting in there and to keep the government from knowing what the sauce was thinking.
Later I checked the pH and added a dash more vinegar, I read that for food safety reasons you want it to be less than 4.2 and I wanted to get it down to 4 so it would keep for a while in the fridge.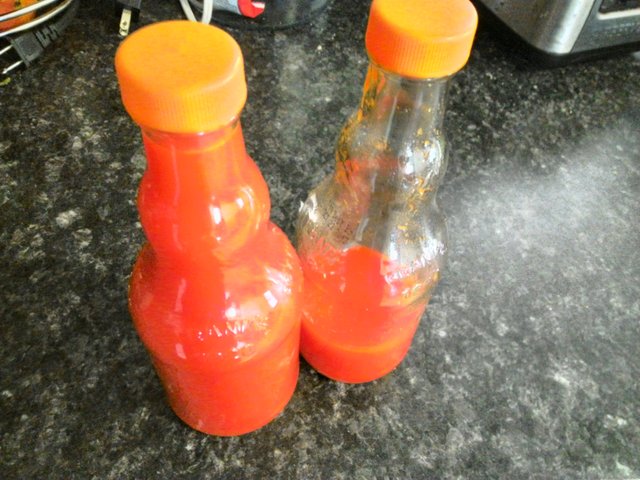 Here is the finished product, I used a funnel to fill the bottles. It is superb, tangy and nice and hot this will last me for many months and perhaps until next summer.
If that is not epic I don't what is. Do you have a recipe worth waiting for?
This is a @steemit exclusive!These low resolution cell phone photos and dull commentary are @funbobby51 original content, all rights reserved, please upvote generously and RESTEEM, this post took me almost four months