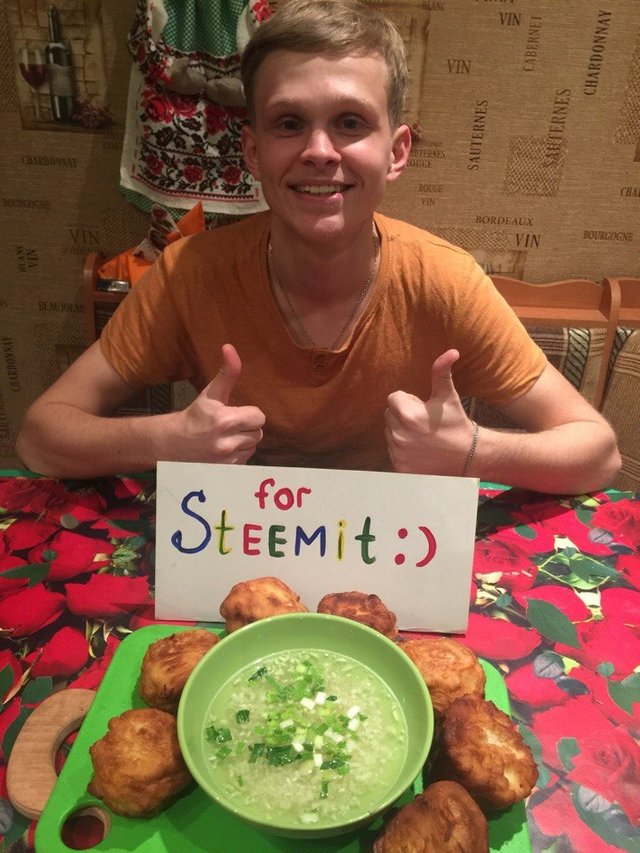 Hi steemit) Today I will tell you about how my brother and I were preparing Ukrainian national snack - "dumplings" This is a simple recipe that will be useful to anyone, even a foreigner. It does not require rare products. So get down to cooking, we will need the following products: 1. 50 g Yeast 2. Water 1 liter 3. Salt 1/2 tsp 4. Garlic 30-50 g 5. Vegetable oil (oil seeds) 6. Wheat Flour 1 kg
Hi steemit)
Сегодня я расскажу вам о том как мы с братом готовили украинскую национальную закуску - "Пампушки"
Это простой рецепт, который станет полезен любому человеку и даже иностранцу. Он не требует редких продуктов.
И так приступим к приготовлению, нам потребуются такие продукты:
Дрожжи 50 г
Вода 1 литр
Соль 1/2 чайной ложки
Чеснок 30-50 г
Растительное масло (масло из семечек)
Мука пшеничная 1 кг
In warm water (1 liter), dried yeast fall asleep 15 min
В теплую воду (1 литр) засыпаем сухие дрожжи на 15 минут.
Then add 1 kg of flour, knead the dough and leave in a warm place for 30-40 minutes.
Затем добавляем 1 кг муки, замешиваем тесто и оставляем в теплом месте на 30-40 минут.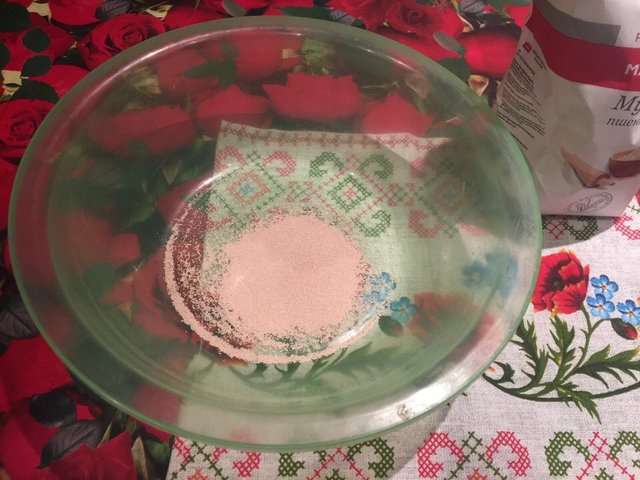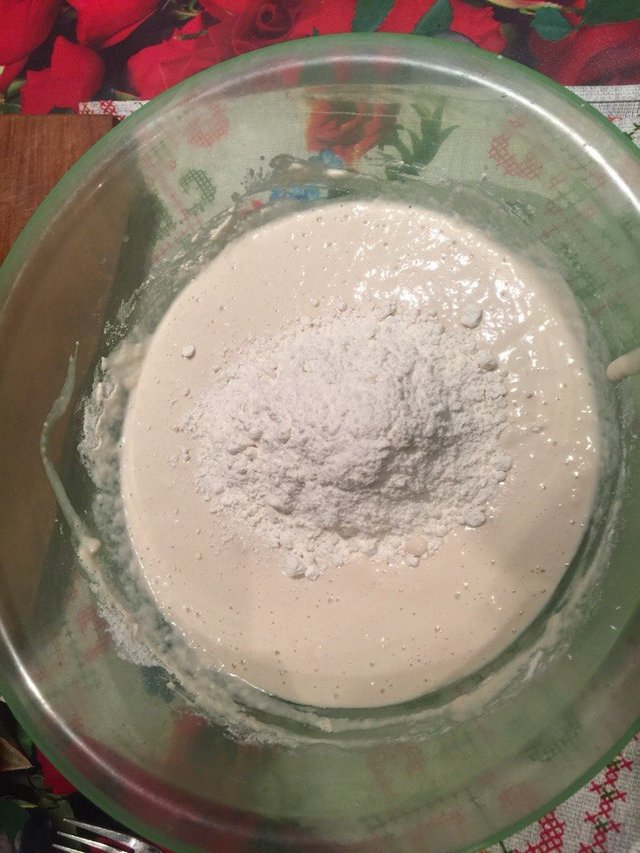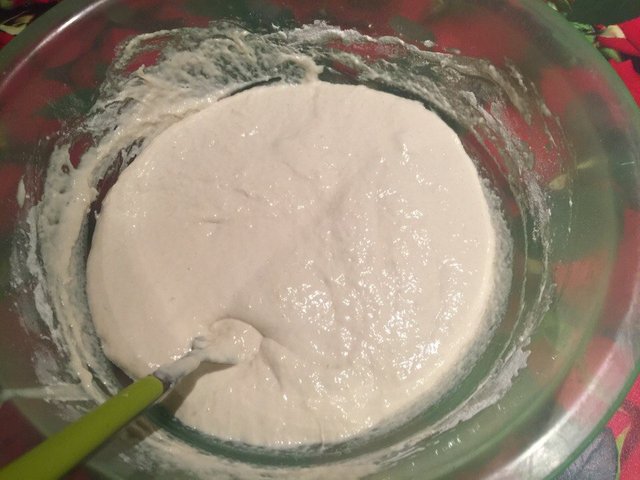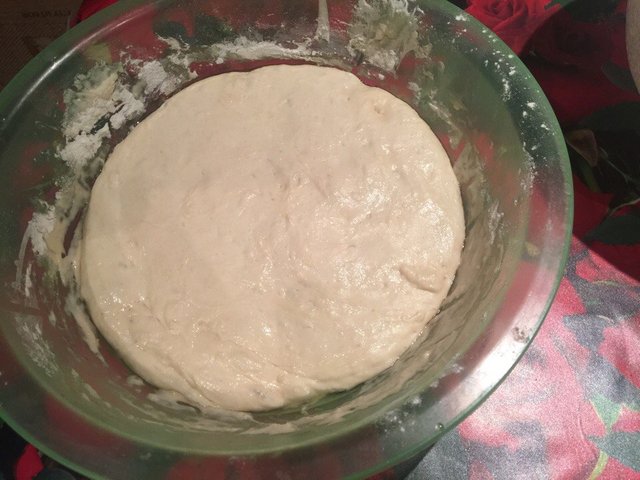 After the dough Currently we pour into the pot 0.5 liters of vegetable oil, heat the oil. After this, moisten your hands with oil to the dough does not stick to hands. Dough forming balls and omit them in oil, and keep turning on the fire balls. Balls must acquire a golden color.
После того как тесто настоялось мы наливаем в кастрюлю 0.5 литра растительного масла, нагреваем масло. После этого смачиваем руки маслом чтобы тесто не прилипало к рукам. Из теста формируем шарики и опускаем их в масло и держим на огне переворачивая шарики. Шары должны приобрести золотистый цвет.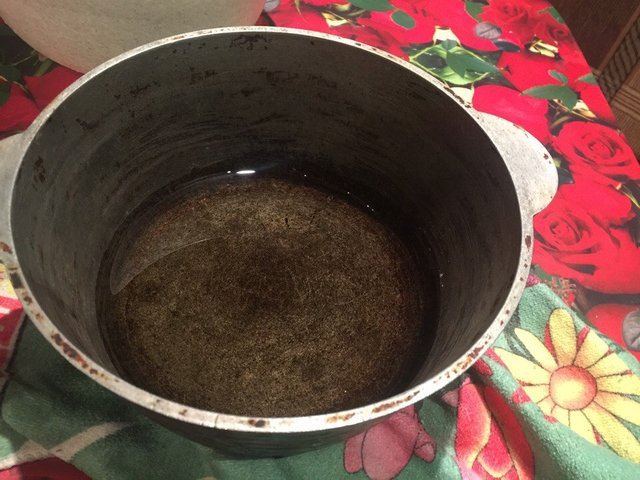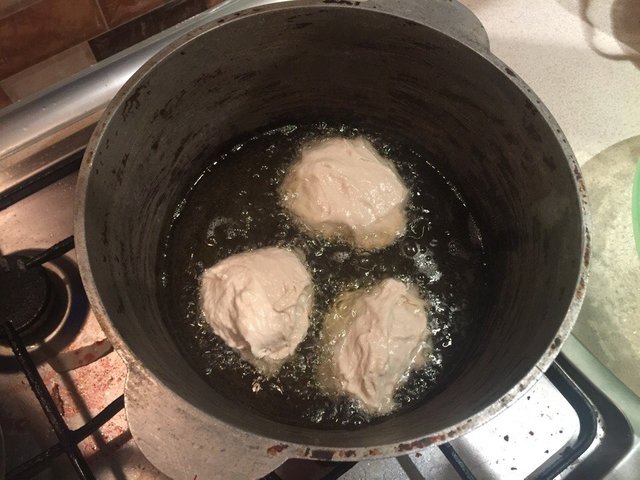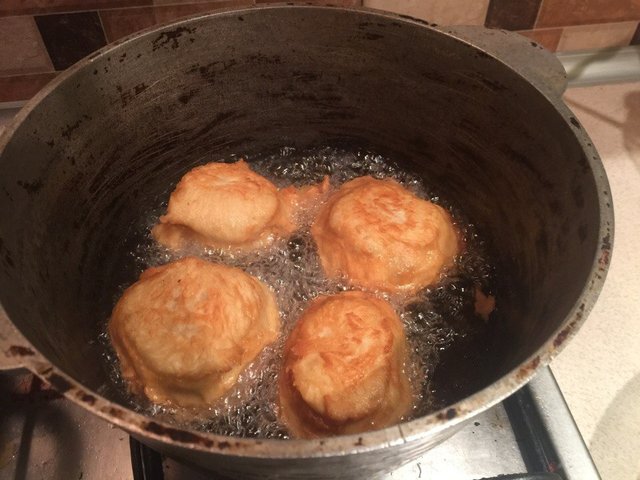 Now proceed to the preparation of the simplest sauce ...
Clean the garlic, the maximum shred and fill a small amount of warm water. Optionally, you can add the dill and chives.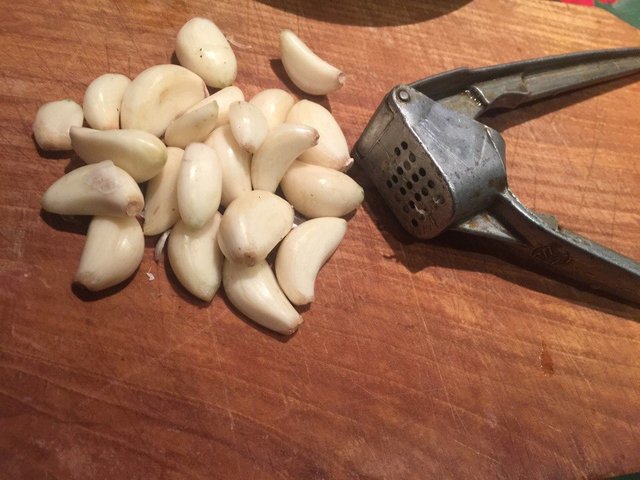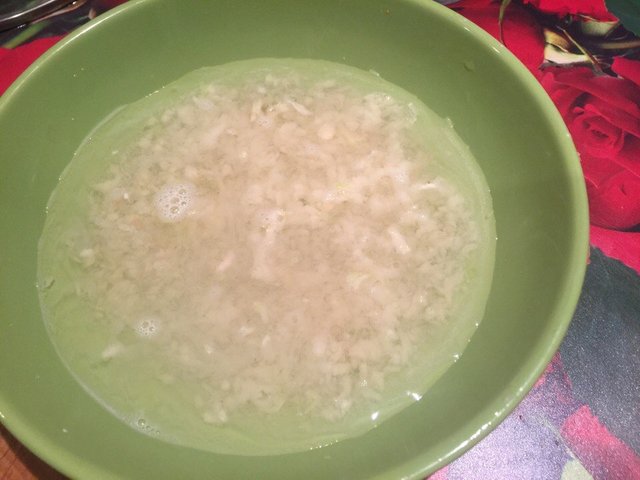 All is ready. Now soak dumplings in sauce.
In Ukraine, the dumplings eaten with Ukrainian national dish - soup. I highly recommend to get acquainted with the recipe preparation. Together with his brother prepare these delicious dishes.
Here is a link to this recipe. https://steemit.com/food/@modnuik/original-recipe-of-ukrainian-borsch-especially-for-steemit-podlinnyi-recept-ukrainskogo-borsha
If you liked my post - subscribe to my RSS feed and brother channel in order not to miss the following recipes of the best Ukrainian dishes.
Excuse me for my bad english.
Теперь приступим к приготовлению простейшего соуса...
Чистим чеснок, максимально измельчаем и заливаем небольшим количеством теплой воды. По желанию можно добавить укроп и зеленый лук.
Всё готово. Теперь вмокайте пампушки в соус.
В Украине пампушки едят с национальным украинским блюдом - борщ. Я очень рекомендую ознакомиться с рецептом приготовления. Мы вместе с братом готовили эти вкуснейшие блюда.
Вот ссылку на этот рецепт.
Если Вам понравился мой пост - подписывайтесь на мой канал и на канал брата для того, чтобы не пропустить следующие рецепты лучших украинских блюд.