'Faux' Crab Cakes (w/Lion's Mane Mushroom)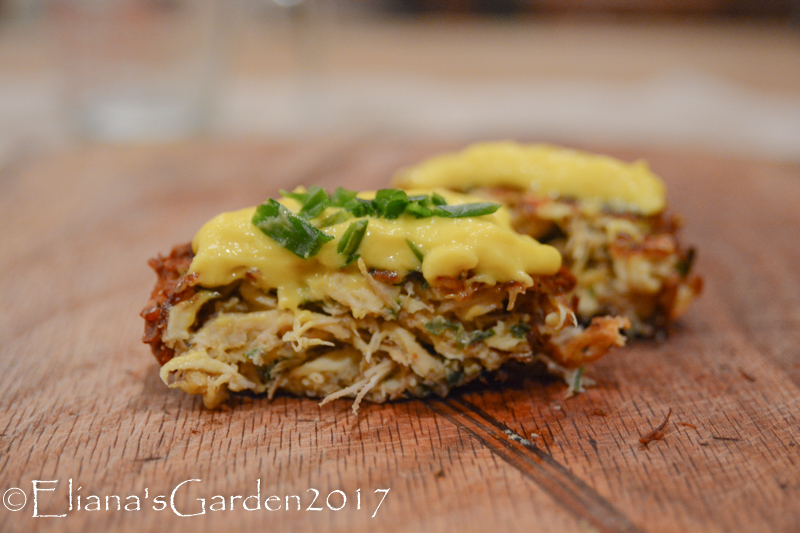 First, if you haven't seen my last post on our FAVORITE mushroom then go read it... This post is the same wild mushroom we we harvested on that post.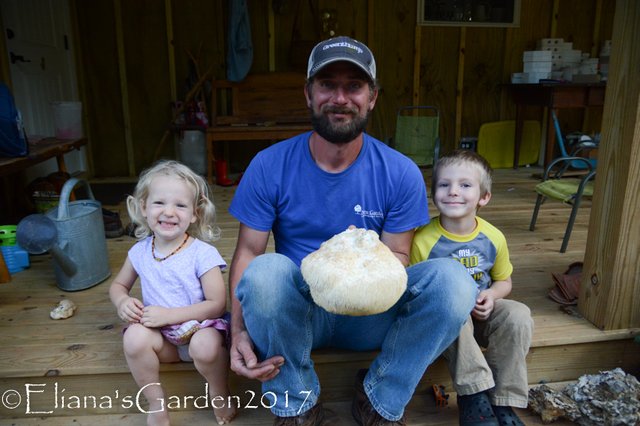 Although there really isn't a bad way to prepare lion's mane (that we've encountered anyway), one of our favorite ways to prepare it is as a faux 'crab cake'. It works, it's delicious, you seriously need to try it if you ever find yourself with enough of this great mushroom in hand. You can decrease the amounts down to 1 egg worth by dividing out (round fractions as you see fit, it'll still fry up). We love it with homemade hollandaise sauce.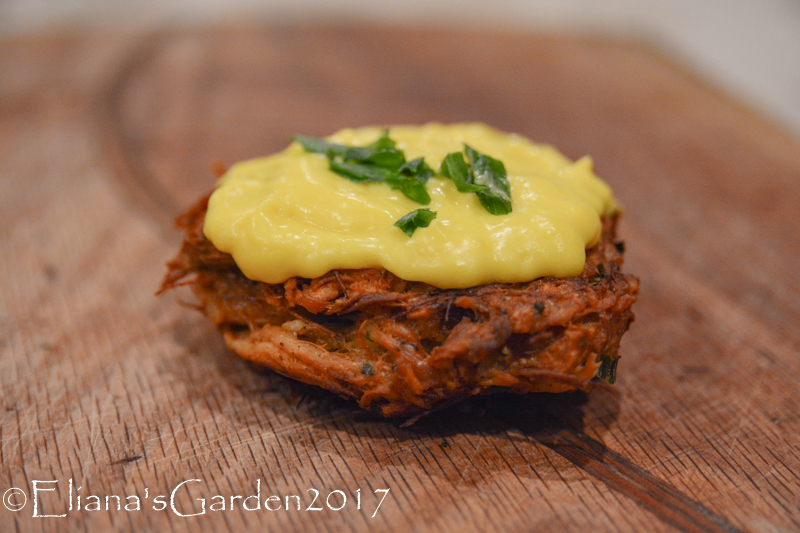 Whatcha need:
5 cups lion's mane mushroom, pulled to resemble lump crab
few tablespoonds olive oil, enough to lightly coat pulled mushrooms
5 cloves garlic (OR 2 TBSP garlic powder)
1/4 cup Greek yogurt
4 eggs
few leaves chopped spring onion
1 lime, juice it with a little pulp
2 cups crunched or ground rice puff cereal
touch of cayenne powder
Salt and pepper, to taste
oil for frying
Whatcha do:
Preheat oven to 425 degrees. Clean and pull mushroom meat to resemble lump crab meat.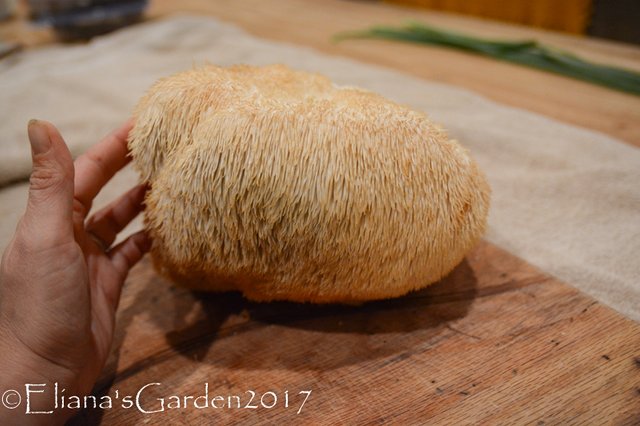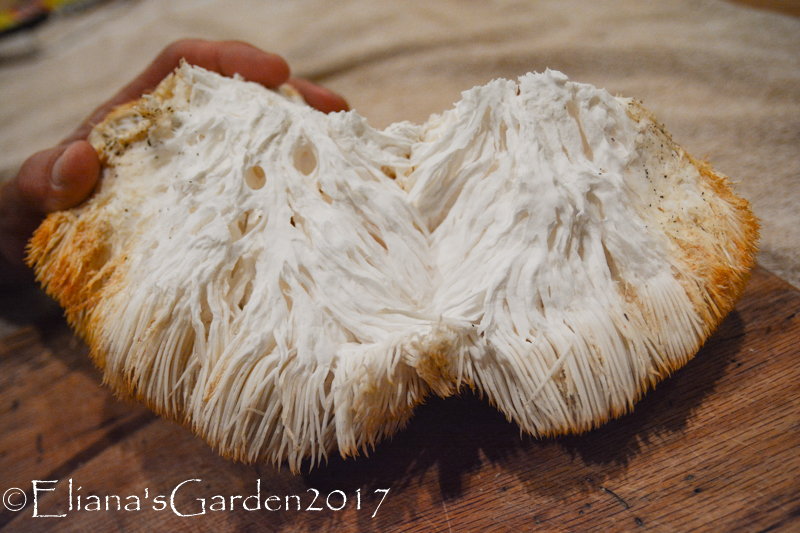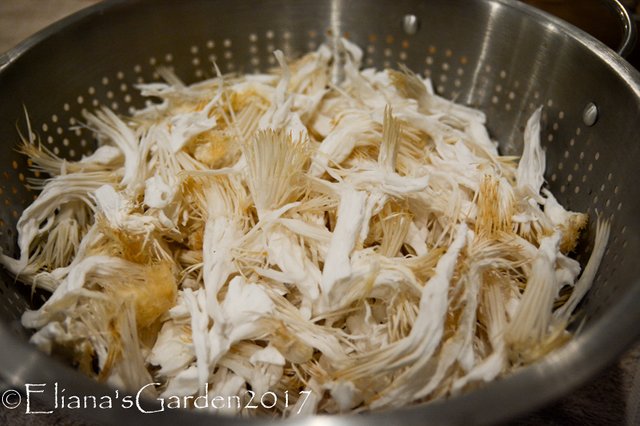 Toss pulled mushrooms with olive oil and garlic until well blended.
Spread on pan and roast for 10-15 minutes (don't let it get too crispy, but a touch adds a nice texture to it.

While it is cooking go ahead and mix the eggs, yogurt, salt, pepper, cayenne, chopped onions (here's the spring onions from our garden...fresh is always best if you can.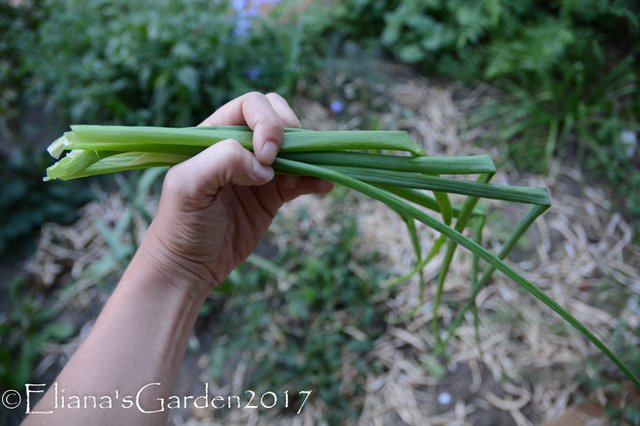 Pull mushrooms from oven. In a large bowl add mushrooms, lime juice and crunched up rice puff cereal. Mix well. Add egg mixture. Mix well with your hands and make patties/cakes out of the mushroom mush.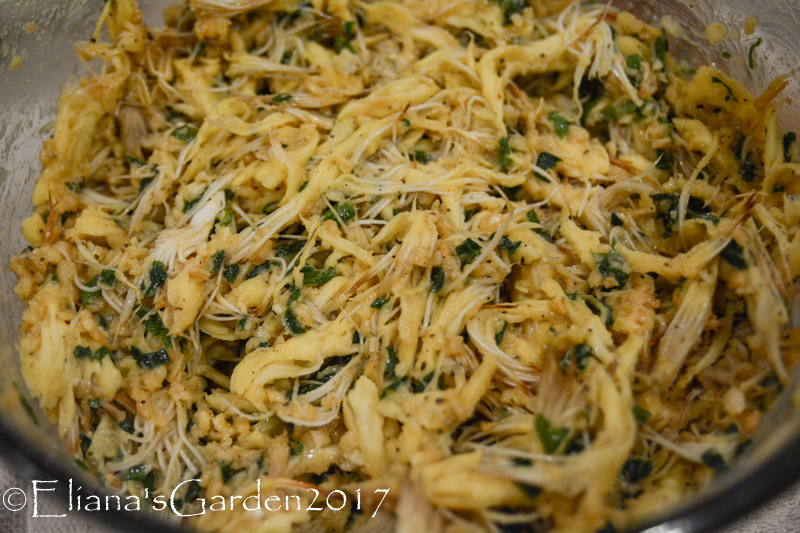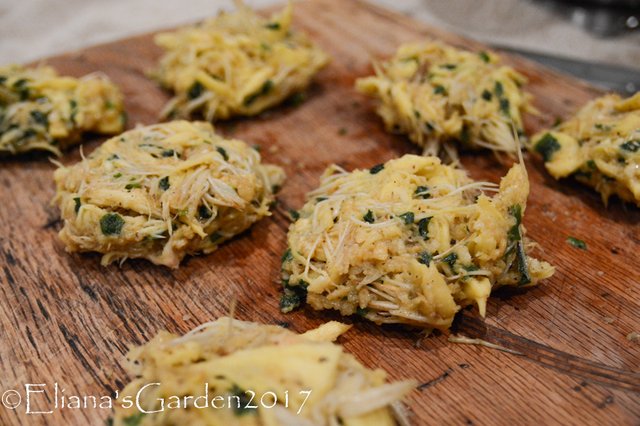 Heat frying oil to searing. Fry the cakes until evening brown on both sides and crispy.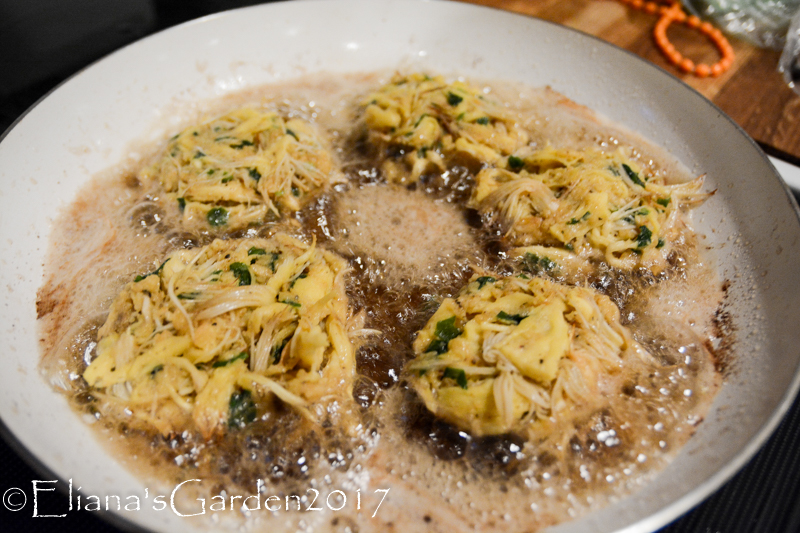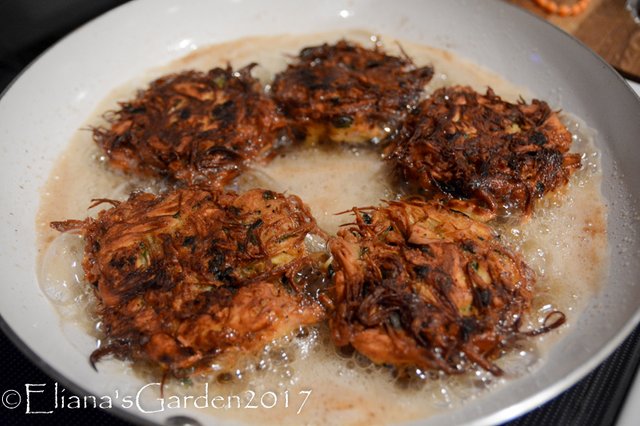 There's so many ways to eat a crab cake...try your favorite with this alternative.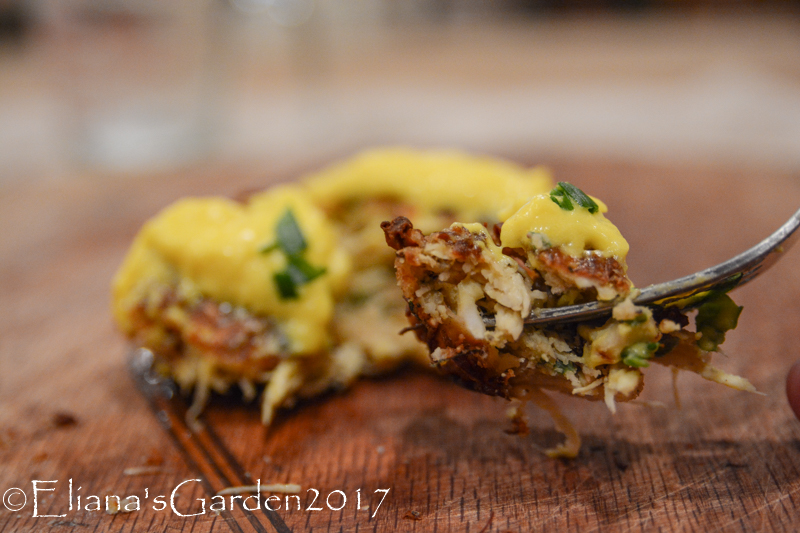 What's your favorite way to prepare lion's mane?