Lentil Dhal Curry With Aromatic Rice - Authentic Indian Vegan Cooking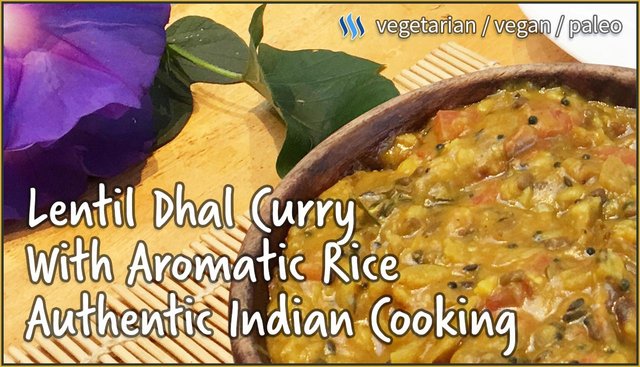 Knowing how to cook a good authentic Indian curry is one of those things that eludes many people. Why can't your home made curry taste like it does in a good Indian restaurant!? Well, I have been living in India for 11 years and if there is one thing I can say I have learned how to make, it is a good Dhal Curry! This recipe is one that I was taught by a dear friend who prided herself on making proper dhal as her mother taught her. Now, I am happy to share this with you here on Steemit!
The secret of a good curry is in the masala. Masala is a mix of Indian spices that can be anything from a mild blend of subtle tastes, to a full powered spicy and aromatic blend. Knowing what order and temperature to cook your spices is the most important part of Indian cooking. If you get your masala right, the rest follows naturally! Indian spices are special in that they are mostly very good medicinal herbs. The list of spices in this Dhal Curry is quite long, but the number of ailments it can heal, and health benefits of eating spices like turmeric, cumin, ginger, and chili is even longer! This dish is not only super tasty, but will keep your body happy and healthy for a hearty lunch or dinner.
Health Benefits of Dhal Curry
Lower Cholesterol. Lentils help to reduce blood cholesterol since it contains high levels of soluble fiber.
Heart Health.
Digestive Health.
Stabilized Blood Sugar.
Good Protein.
Increases Energy.
Weight Loss.
The protein content of Dhal is 3.5 times that of rice and 2.5 times that of wheat. It therefore provides an excellent source of protein, particularly for those adopting vegetarian diets or diets which do not contain much meat. It is also rich in the B vitamins thiamine and folic acid, as well as several minerals, notably iron and zinc. This dish is "Cheap and Best", as we say in India!
---

What You Will Need?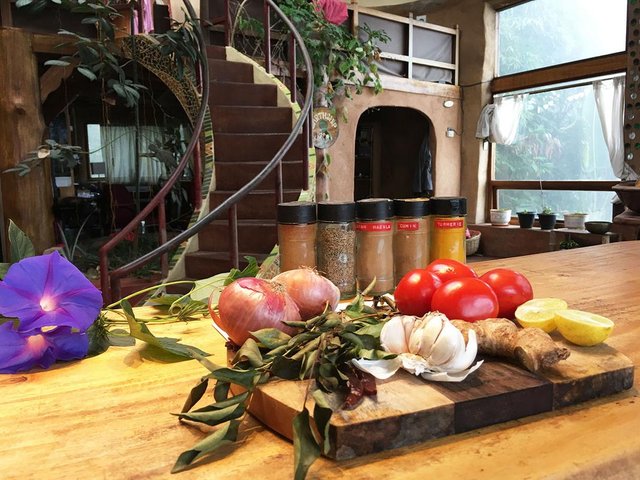 FOR THE DAHL
2 cups split lentils
2 onions
4 small tomatoes
1 inch piece of fresh ginger
4 garlic cloves
1 lime / lemon squeezed
1 tablespoon mustard seeds
3/4 tablespoon cumin seed
10 Fresh curry leaves
2 teaspoons turmeric powder
1 teaspoon cumin powder
1 teaspoon garam masala powder
Coconut Oil / Ghee (or clarified butter)
2 x red chillies
Salt & pepper to taste
---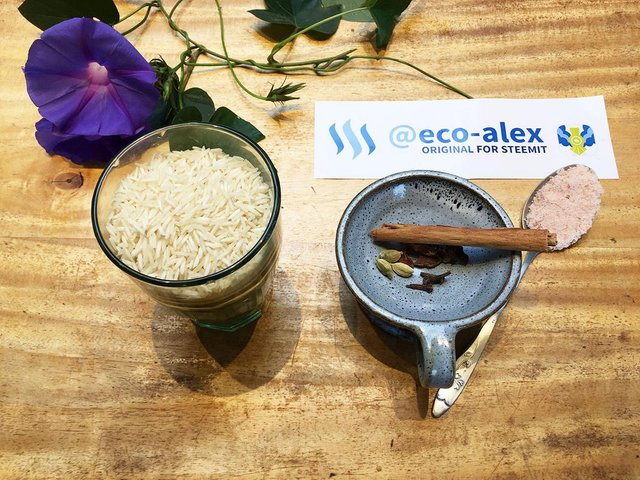 FOR THE AROMATIC BASMATI RICE
1 cup basmati rice
2 cups water
2 x star anise
2-3 clove pods
2-3 cardamom pods
1-2 tablespoons of coconut oil (Or Ghee / Clarified Butter)
2 teaspoons rock salt
---
HOW TO MAKE THE RICE
Wash the rice thoroughly in tap water until it runs clear and drain.
Put the rice, water, spices, salt and oil into a pot.
Cover and bring to the boil. Then cook on low heat for around 15 minutes or until all the water is absorbed and it looks like below.
Leave covered until ready to serve.







---
HOW TO MAKE DAHL
Wash the dhal under tap water and add to a saucepan or pressure cooker.
Cook until tender and very soft. This takes around 15-20 minutes in a pressure cooker or 20-30 minutes in a covered saucepan.
At the same time heat a deep frying pan with some oil on a medium to high heat
When the oil is very hot, add the red chili and mustard seeds. They will start popping ! If they don't it's not hot enough. If they jump out the pan it is too hot!





Wait 5 seconds and add the cumin seeds stirring quickly for 5-10 seconds. Then add the curry leaf and fry for a few seconds





Reduce the heat and immediately add the onions and fry for 5 minutes. Add salt to taste.
Add fresh ginger and chopped garlic an fry for one minute
Now add the turmeric powder, cumin powder and stir and fry for 2 minutes. Add a little water if it is getting too dry.




Add chopped tomatoes and cover , turn the heat back up and cook for 10-15 minutes stirring occasionally.




Get ready to add the dhal! It should be very soft and look like this




Add the dhal to the mix and stir. Add water if it is too thick.





Cook for a few minutes and then leave covered until ready to eat.
This dish is great served with chapati flat bread or a nice crispy papadum If you have some good sour pickle that is also an Indian favorite! Today I used a sweet amla chutney.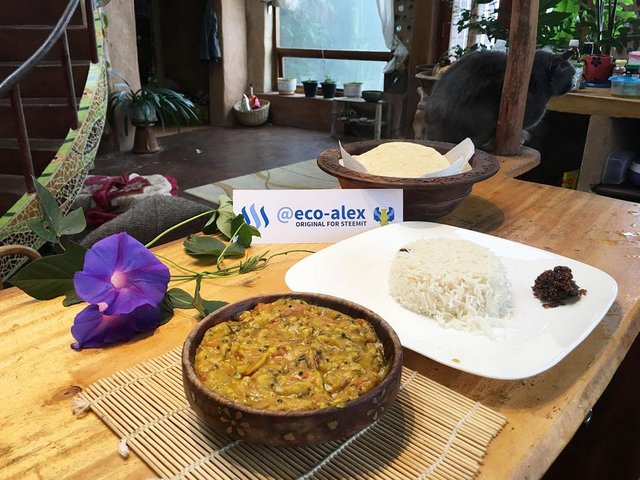 This dish is so satisfying that you will not crave your next meal or a snack for some time! I really hope you try it and enjoy! Most of us have some lentils hanging around just waiting to be turned into this incredibly tasty dish. I have used black and red lentils, feel free to use your favorite or mix it up as i did!
---



Click here to see more amazing posts from passengers on the ecoTrain