This time last week, Monday...
I was sitting in an office for a first day of a job, i'm a enthusiastic hard-worker, and I needed some kind of regular income, excited to have a job by the end of that day I felt like I had been punched in the face. I signed a contract which said if I leave the job before the 4 month period is over, I have to pay 750 euro to the company, bearing in mind my monthly wage would be 1200 before tax, also if I wanted a holiday I would have to give 2 months notice, i've never heard of such craziness in my life. This was all sprung onto me at the end of the day, after spending the day in an office with cold dirty air-con circulating round the room. One toilet for boys and girls and someone who kept spraying disgusting chemical aerosol in the space that is the size of my living room. The kitchen was filled with cheap sugary snacks and there wasn't even a working kettle so I could make myself a hot cacao to stay awake throughout the unbearable training which was 'reading of a sheet of paper and browsing the website, reading the terms and conditions' which I couldn't even make half way through without keeping my eyes open. I was in hell! Guess what.... I didn't go back the next day!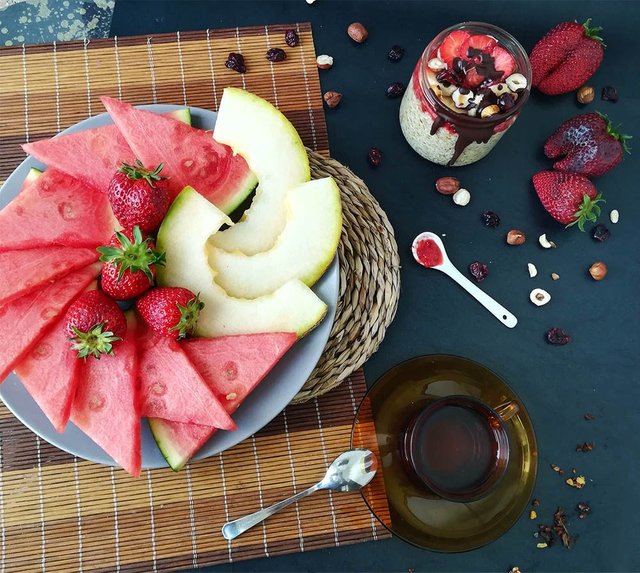 Money isn't everything, loving yourself is
There was no way I could of coped in that environment, I've been in many working environments and i'm normally the 'odd' one but I always do the job well, so it's not an issue. But when you in a place where you don't even feel well, seriously I came home sick with a sore throat and just didn't see how that could be any good for me, money or not! My mind is open and I can see easily when people are being manipulated and an environment is dysfunctional, there was nothing I could of done to change it for the better, I would of been another victim. That ain't for me!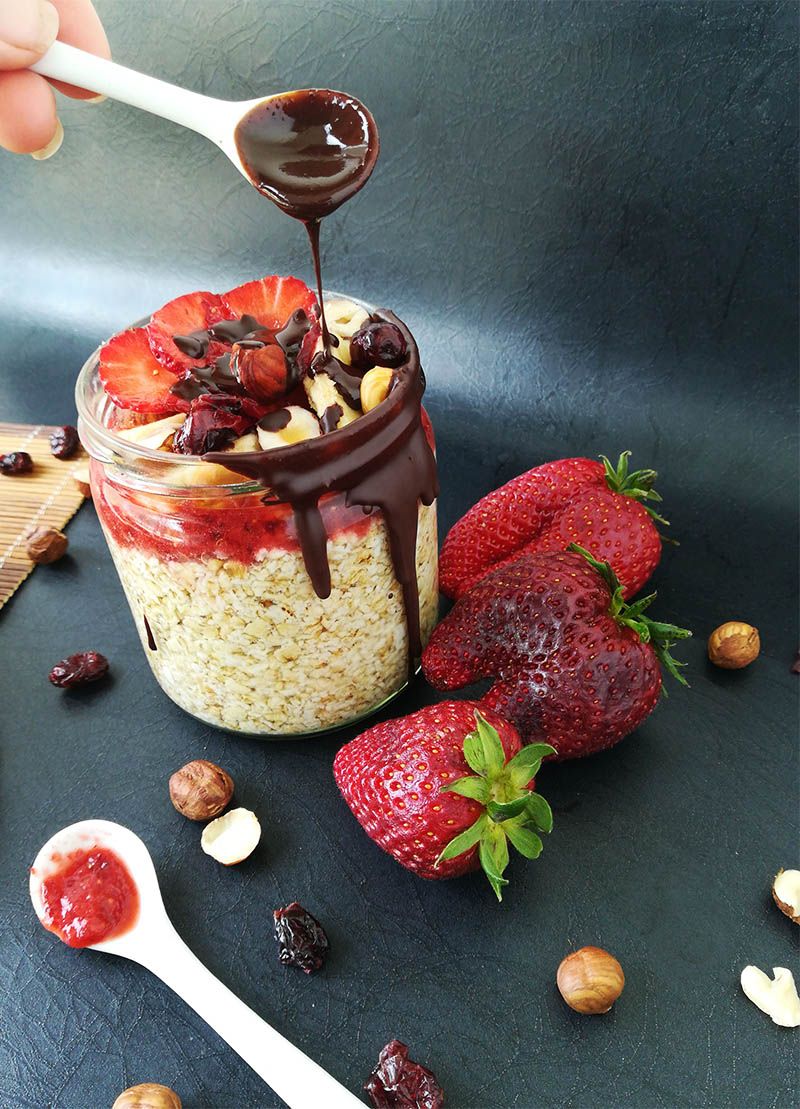 When I first started blogging on Steemit 3 month ago, I didn't quite have my food photography looking as smart as it does today, I've certainly grown on this platform and it's been positive for me to be in contact with such inspiring people everyday. I normally don't give much thought to my breakfast, just something to fill me up normally porridge, until I wait for my favorite meal of the day...lunch! But because of beautiful people like @vegan-niinja who created the most enchanting breakfast dishes, I thought this Monday I would start my day with something positive and completely opposite to my experience last week.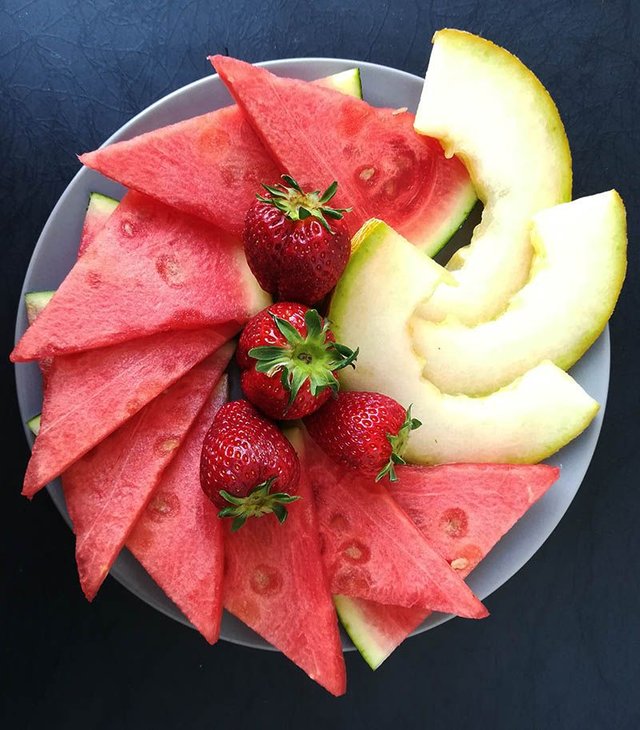 Strawberries are just growing abundantly here at the moment...
So I'm having them for breakfast everyday but today was special because I made a lovely quick raw jam with fresh strawberries and dried cranberries blitzed together. I also drizzled melted chocolate on top which is an extra special treat and not something I have normally. I soaked my oats over night along with the hazelnuts, otherwise they were quite bitter. I also added bananas on top which is always an everyday staple for me! The melons are a bit out of season and so they are quite pricey at the moment but I was really craving watermelon because it's light and refreshing and particularly for it high iron content which I need more at certain times of the month!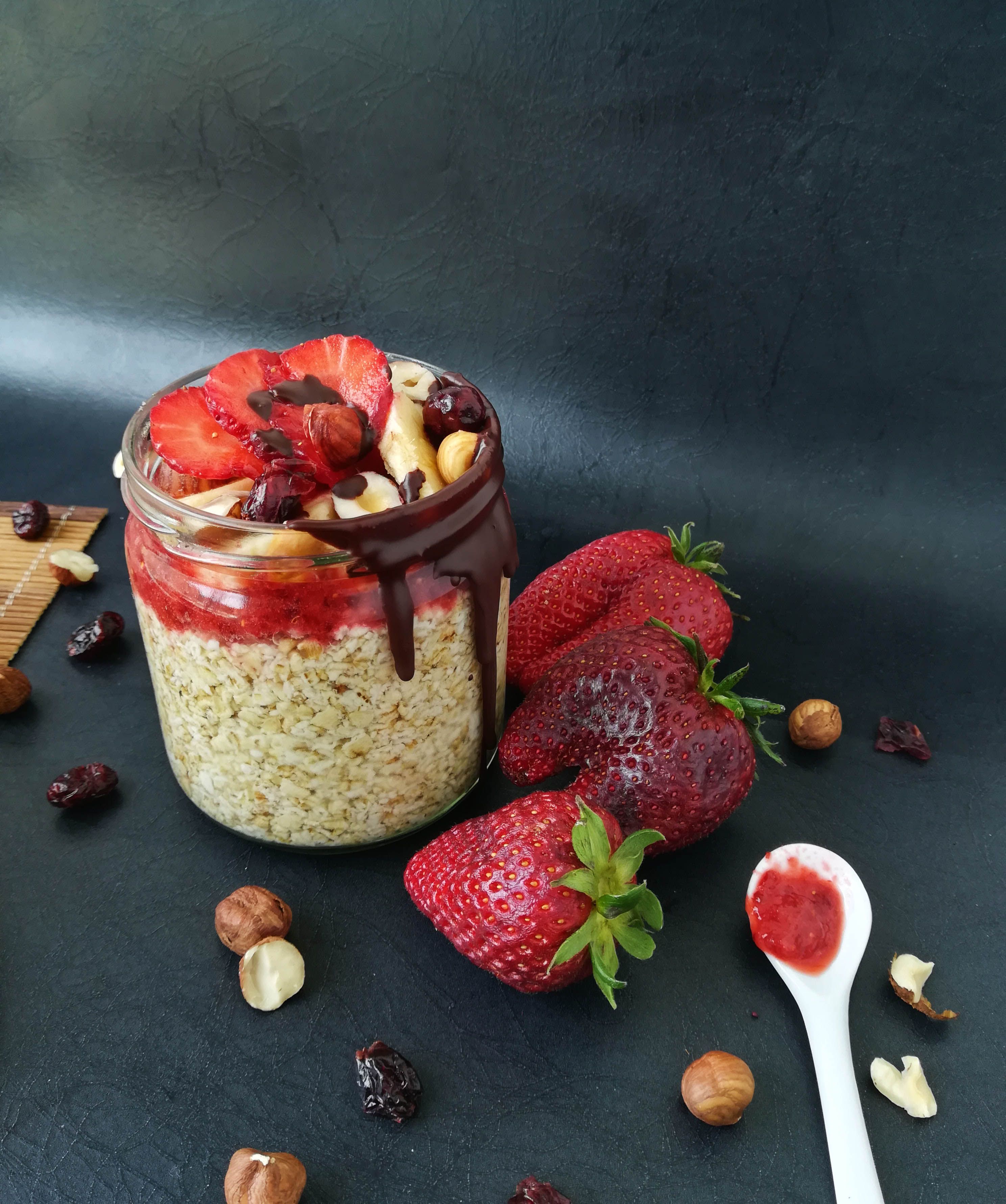 As it's Monday i'm entering this into the #fruitsandveggiesmonday contest held by the lovely @lenasveganliving! I hope you enjoyed sharing breakfast with me, and if you liked it don't forget to upvote and comment! Steemit is my only source of income at the moment, so every little bit counts to me!
Much Love to you ALL!.



🥑 🍎🥝 🍉 🍇 🍐🍓🍈🍋🍑 🍍🍊🍌🍏
For more health and diet tips, check out @celestialcow....

switching to a plant based diet 🌱 can change your life and change the world
✌️Join the food revolution now✊
All images are created by @celestialcow
Thanks for reading