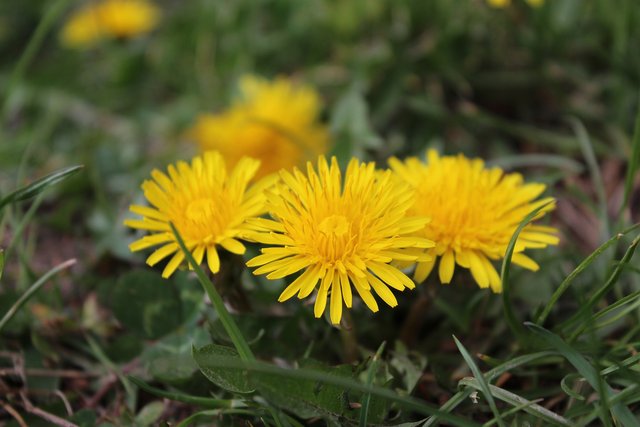 For as long as I can remember, I have always loved the taste of marmalade on a slice of warm toast. Nothing reminds me of a Sunday morning breakfast like the smell of marmalade and toast! And while I have made many jams and jellies, I have never really made my own marmalade before. I wanted to make a 'wild' version of this amazing preserve and came across a recipe that I wanted to share with you all. Dandelion marmalade replaces the citrus peel with the petals of dandelion flowers. The recipe below comes from one of my all-time favorite foraging books, Hedgerow by John Write in the River Cottage Handbook Series (number seven, I think).
The original recipe calls for 80 grams of dandelion petals. While this at first did not seem all that much to me, I soon found out that it was an astonishing amount! After 20 minutes or so of cutting dandelion petals, I had only managed to collect about 10 grams! So I decided to save myself (and you guys) the time and have halved the recipe. For those who dislike the overly pedantic measurements, you will find below, you will roughly need about half a plastic shopping bag full of dandelions to make your 40 grams of petals. Of course, this varies between how efficiently you harvest the petals from each dandelion and how large your shopping bag is!
Ingredients
40 grams (about one and a half ounces) of Dandelion petals
Juice of 1-2 lemons
375 grams (13 ounces) jam sugar - sugar with added pectin
500 milliliters (2 cups) good quality apple juice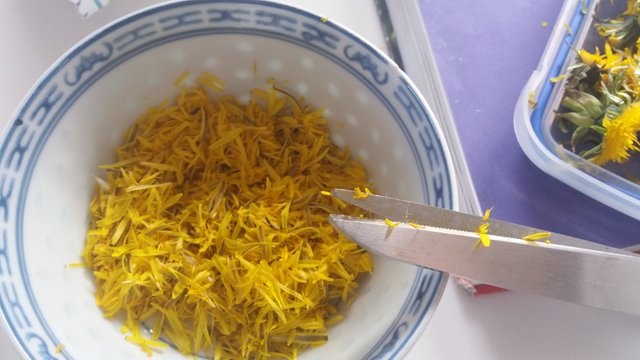 (The moment I realized I was going to need far more dandelions!!)
Method
Add the apple juice and three-quarters of the dandelion petals into a saucepan and heat slowly until the simmering point is reached. Turn the heat off and leave to infuse overnight (cover the pan with a lid to keep bugs out!) The morning after, pour the liquid through a sieve to remove the dandelion petals. Chuck out the petals and add the juice back to the pan along with the lemon juice and once again bring slowly to the simmering point. Add the sugar and stir until fully dissolved.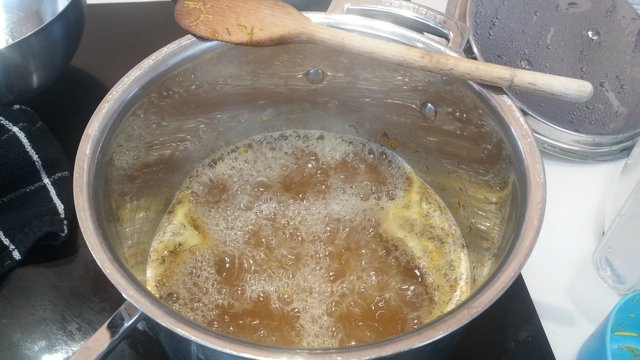 Take the remaining dandelion petals and throw them into the mix and turn up the heat. After about 7 or so minutes of rapid boiling, use a cold dish or saucer to test if the setting point has been reached (pour a little bit onto the saucer and if after a minute or so you touch it and the surface wrinkle - then the setting point has been reached.) Turn the heat off, and pour into warm and sterilized jars. Cover immediately and seal.
And viola! That's pretty much it. Once the marmalade has cooled down and set, you can enjoy it on a wonderful slice of toasted bread!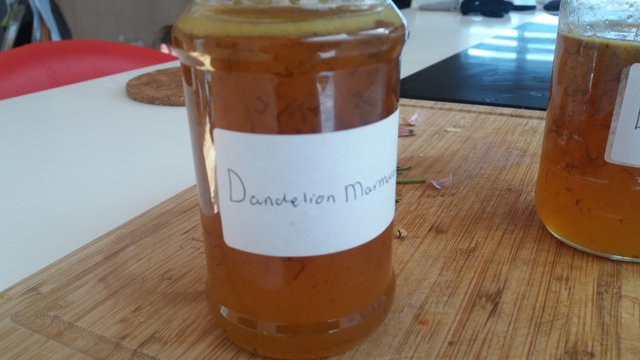 Thank you very much for taking the time to read my post. This is the first time I have made one of these recipe posts so I am absolutely open to suggestions on how to make such posts better in the future. Any advice from the layout to the material would be appreciated. I hope you enjoy making this recipe as much as I did!
Photo credits
Pixabay (image 1)
All other images are mine (excuse the poor quality!)