[EASY DAILY FOOD #87] Grilled Chicken with Hemp Seeds Tomato Sauce / Food Story / Life Photography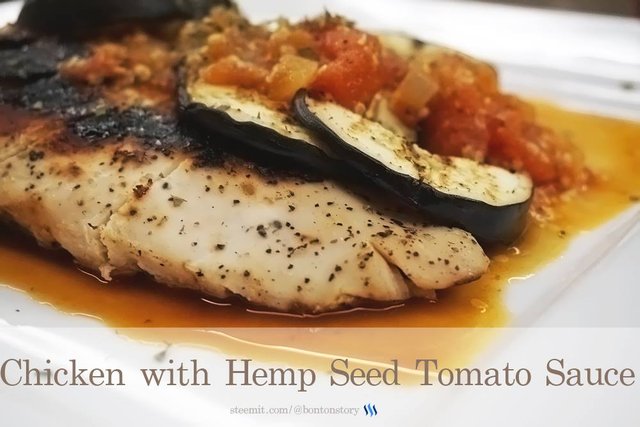 It started raining again at the end of the rainy season. 
It didn't stop for three weeks and suddenly, the rain stopped as a lie. I don't know if it's holding off. But the weather was nice for two days. The sunshine and the wind were all good. It was a good day to cook to make me feel better. 
I placed chicken seasoned with salt and pepper in the oven. While waiting, I baked eggplant and made the sauce.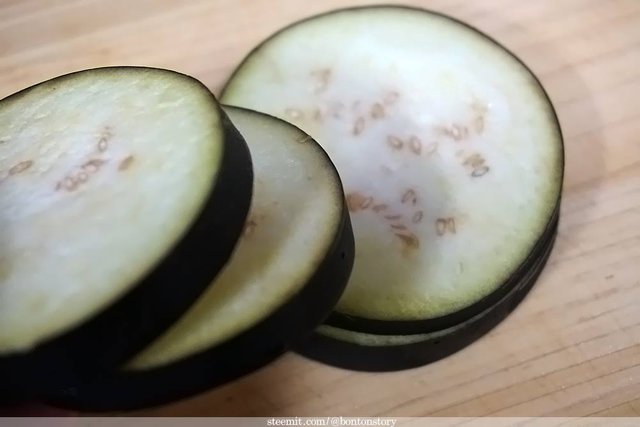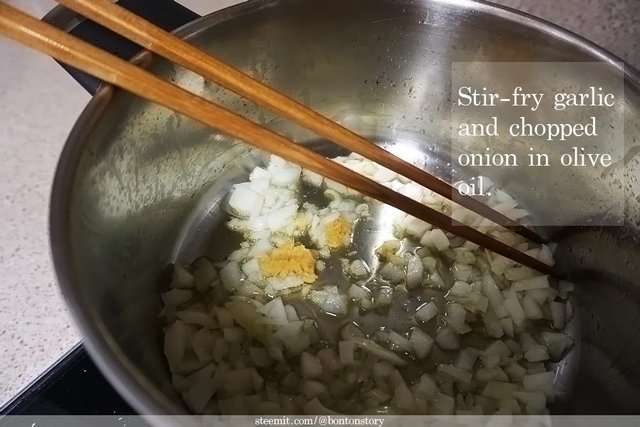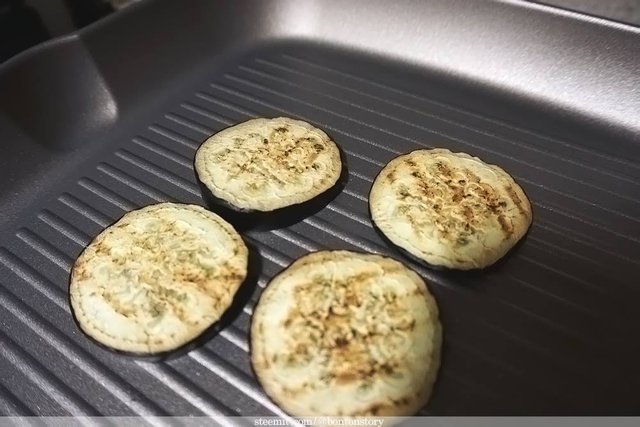 I like the smell when garlic turns brown.
It makes me hungry and happy. I poured marinara into the pot and added tomato slices with some water. When it started boiling, I added soaked hemp seeds in water. The smell began to spread in the house. Some people don't want to cook at home because of the food stinks. Personally, I like the smells of cooking. Would it be called something like a smell of stability? It mostly makes me feel all very warm inside.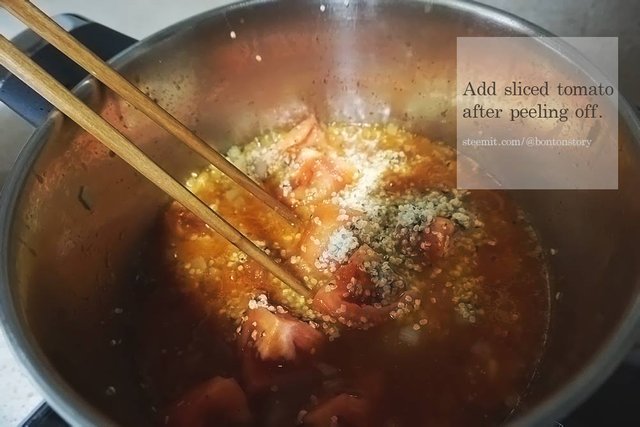 I added salt and black pepper and stirred it on low heat for more few minutes. During the simmering, I cooked the chicken one more time in the frying pan.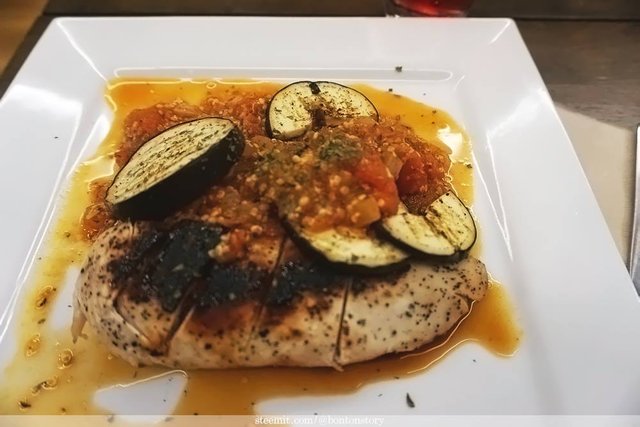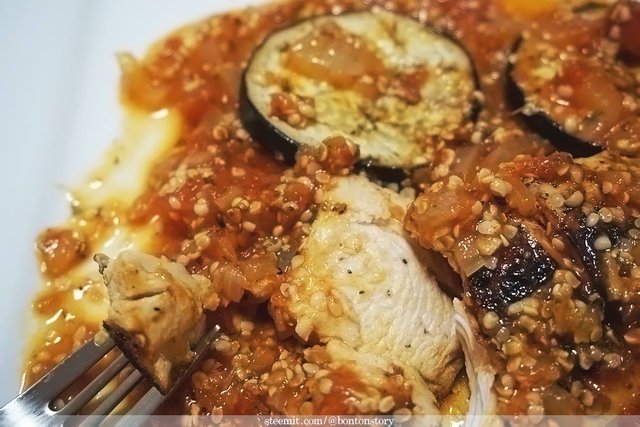 Pomegranate juice was placed instead of wine.