Warm tuna salad with poached egg
Hello!
Today is a very delicious salad. Tuna, poached egg, mustard, honey-everything will play a role and make this dish refined and original.
By the way, the salad is quite filling. The presence of potatoes, eggs and a fairly large number of fish will easily replenish the energy supply and discourage hunger for a long time.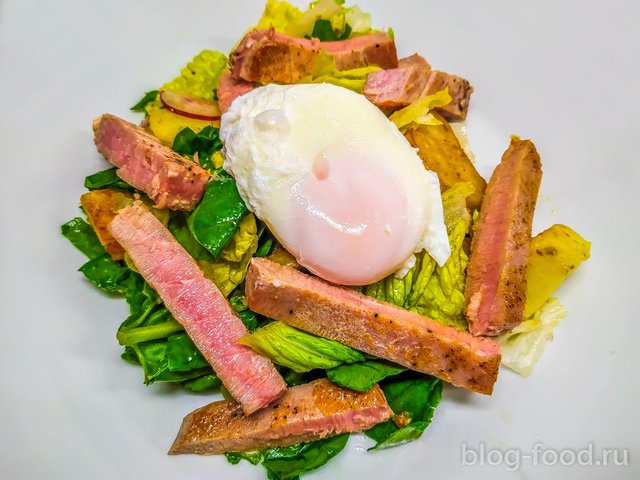 Difficulty: 6/10
Cooking time: 30 min.
Number of servings: 2
Ingredients::
Tuna fillet 250 gr.
Potatoes, 250 gr.
Cherry tomatoes, 100 gr.
Eggs, 2 PCs.
Radishes, 3-4 PCs.
Capers, 20 gr.
Honey, 20 gr.
Wine vinegar, 10 ml
Grainy mustard, 10 gr.
Iceberg salad, 100 gr.
Romano salad, 50 gr.
Spinach, 50 gr.
Olive oil, black pepper, salt
Wash potatoes, cut into medium pieces, tomatoes in two parts, radishes in thin slices, capers slightly chop.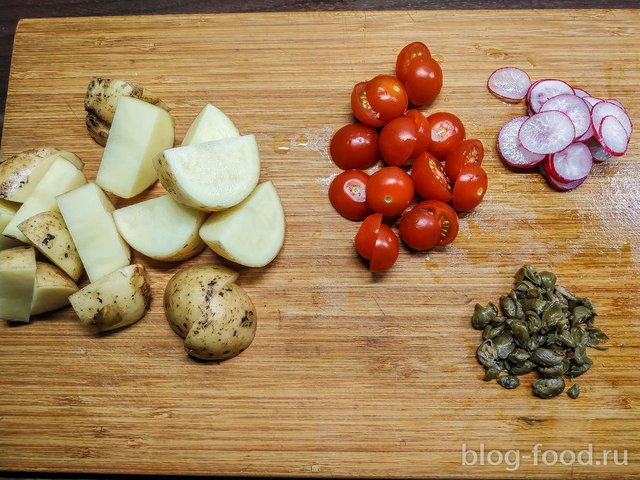 Boil the potatoes in boiling salted water for 15 minutes, then fry on high heat in a small amount of vegetable oil for 7-8 minutes. Salt in the process, put to a deep bowl.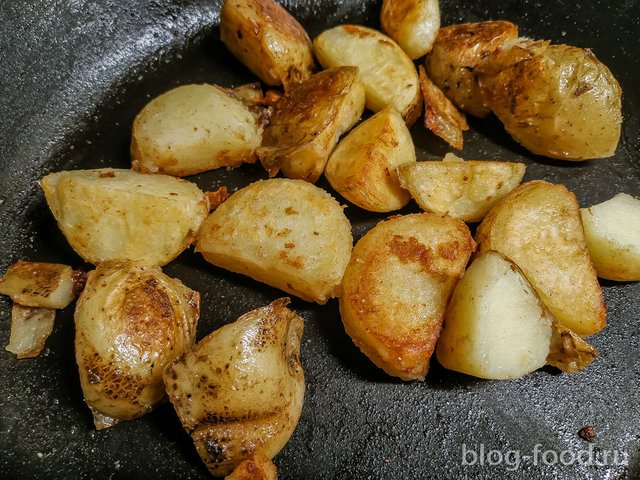 For dressing, mix mustard, honey and 4 tablespoons of olive oil.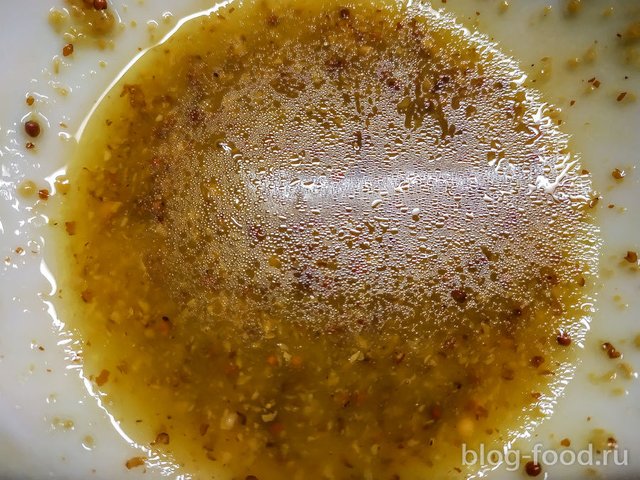 Spinach leaves and both salads are torn by hand. Mix salad with potatoes, tomatoes, capers and radishes. Pour dressing and mix.
Add a little vegetable oil to the pan and fry the fish over high heat for a minute on each side. Salt and pepper to taste.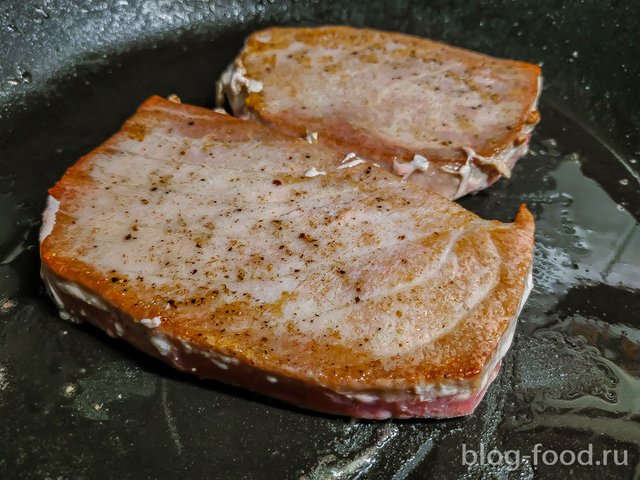 Let the tuna rest for a two of minutes, cut into slices and put in a bowl.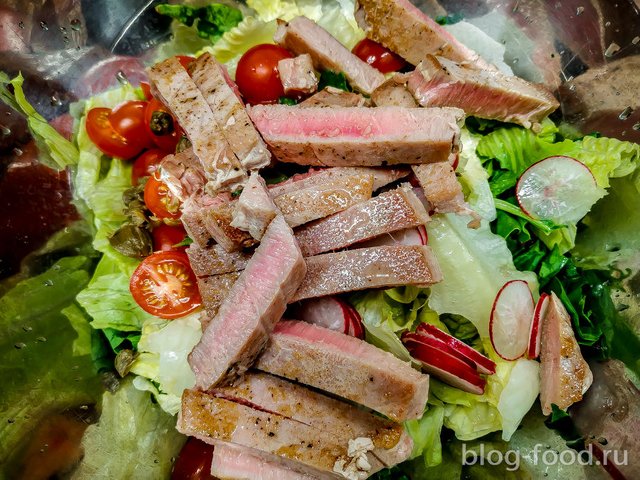 Break the eggs into separate cups, keeping the yolk intact.
Boil water in a saucepan, add vinegar, turn down the heat so that there is no obvious boiling, twist the water into a funnel, pour the first egg into the center, cook for three minutes, get with a slotted spoon, put it on a sieve to remove the excess water.
Repeat the same with the second egg and serve.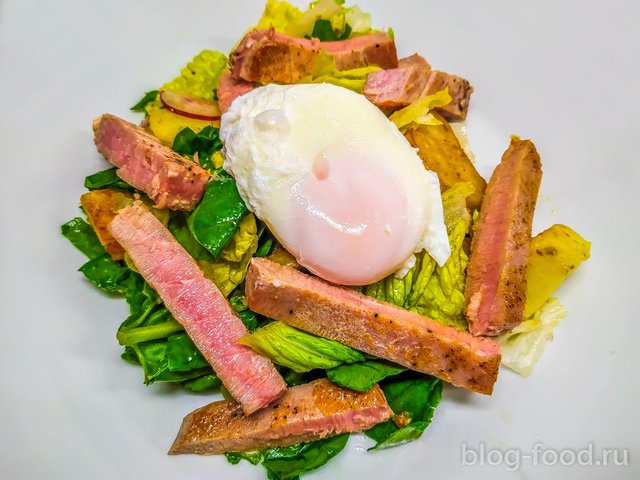 Bon appetit!
---