Grilled macrourus
Hello!
It's been a long time since we had any barbecue stories and today I will tell you how we grilled an interesting fish that is sold without a head, because it is very scary :-).
Despite the fact that makrourus is now a frequent guest on the shelves of stores, it is not very popular. And in vain, because the fish is very interesting.
First, it is low-boned. He has only a large ridge, which does not cause any special inconvenience.
Secondly, the macrourus is very tender. This is both a dignity and a head pain of the cook.
And finally, the meat of this fish is extremely useful, low-calorie and dietary. Having a powerful mineral and vitamin set, it contributes in every possible way to health promotion, skinny body, etc.
As for the disadvantages, as I mentioned above, cooking makrourus is still a problem, since the meat of this fish is more like jelly. That is, it is so soft and watery that it simply does not hold its shape during heat treatment.
On the web, you can find many recipes for macrourus, and this is usually baking in foil, or frying in batter, that is, in something that keeps the fish from falling apart.
We are not looking for easy ways and decided to try to cook a strange animal on the grill, resorting to a some tricks to get a good result.
So, the rules for cooking macrourus on the grill:
Drain the fish as much as possible before cooking (this is long, but very important).
Fry not fillets, but steaks, because they keep their shape better.
Before frying coat the fish with some kind of batter, so that there is a crust and the shape is kept.
Use a grilling basket, because you can't turn it over this fish with a spatula.
As for the marinade, in my opinion, nothing special is needed at all. Just make a delicious batter and it will be enough.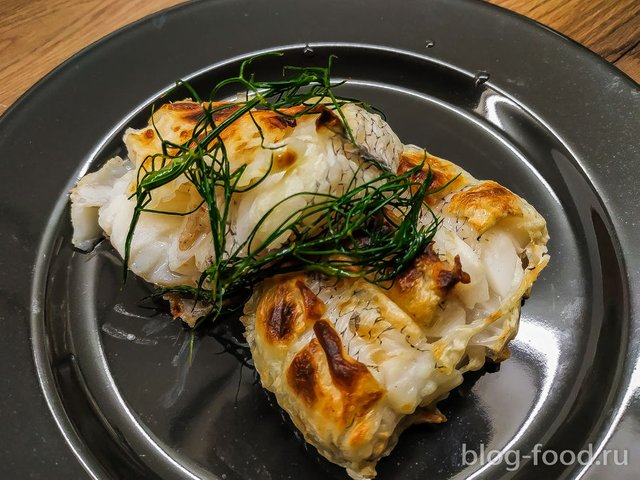 Difficulty: 6/10
Cooking time: 15 min. + few hours to dry
Number of servings: 4
Product composition::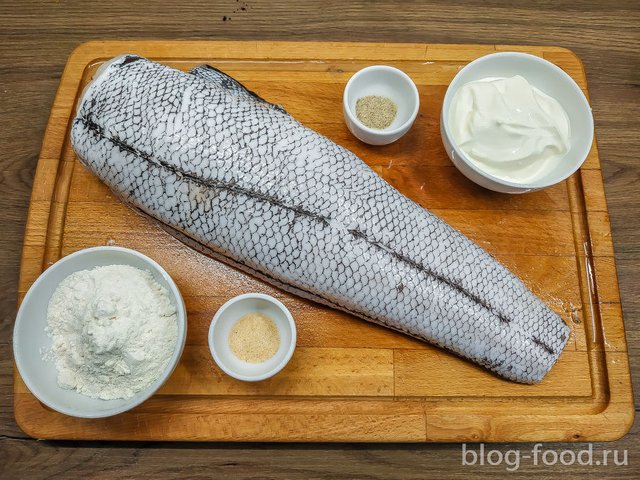 Macrourus, 1 PC.
Sour cream, 70 gr.
Flour, 40 gr.
White pepper, pinch
Dried garlic, pinch
Vegetable oil, salt
Peel the fish from the scales and cut into steaks 2-3 cm thick.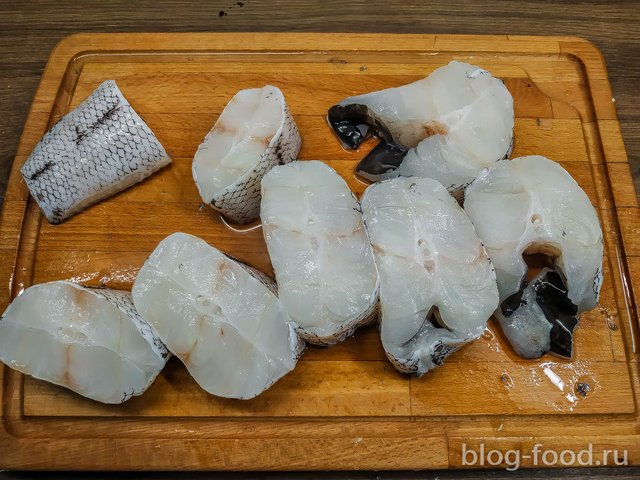 Put the fish in a colander or sieve, put it on a pan or bowl, cover with a lid and put it in the refrigerator for a few hours (it is better to leave it overnight for reliability).
An hour before frying, remove from the refrigerator, blot with a napkin and allow to warm up to room temperature.
We make a coating of flour, sour cream and a pinch of salt, prisalivaem fish, roll in pepper and garlic, breaded in flour.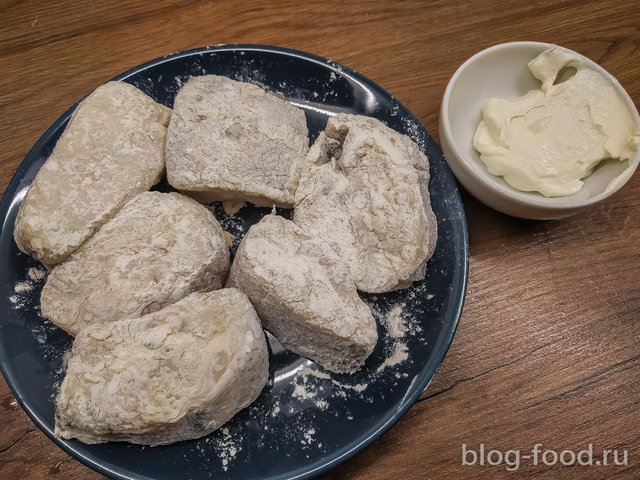 Prepare grill. The grid is greased with vegetable oil, spread the fish and smear the sour cream mixture with a brush.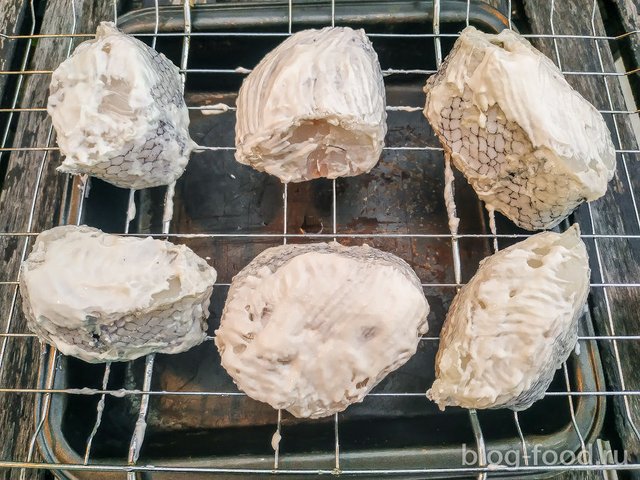 Fry for 8-10 minutes, turning every minute, and making sure that it does not burn.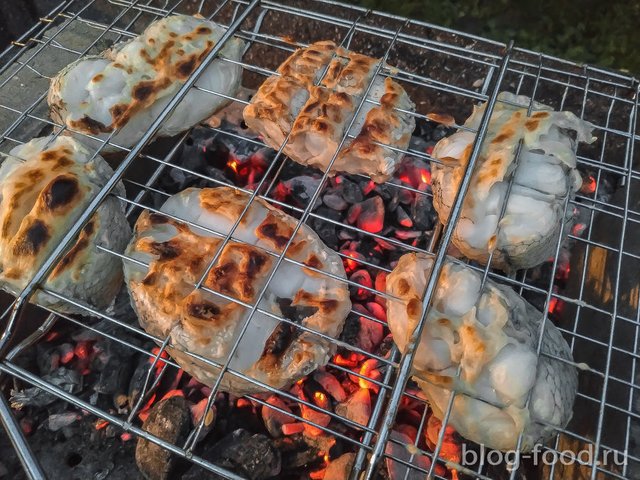 Carefully remove from the grill (if previously greased with vegetable oil, it will not be difficult) and serve hot.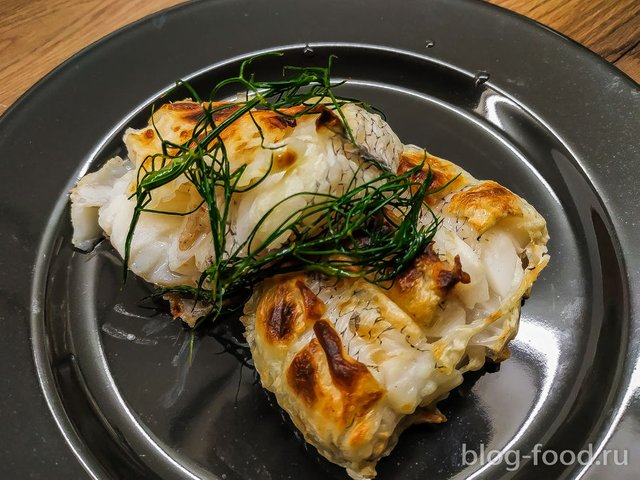 Bon appetit!
---
« Shrimps fried in lemon-olive sauce | Warm tuna salad with poached egg »
---