Potato salad
Hello!
Today we will cook the very simple salad, which is often called "Russian" outside of Russia for some reason )).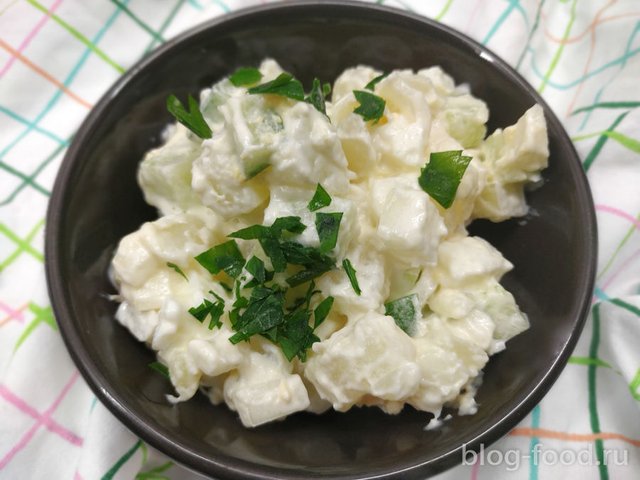 Difficulty: 2/10
Cooking time: 15 min.
Number of servings: 4
Ingredients: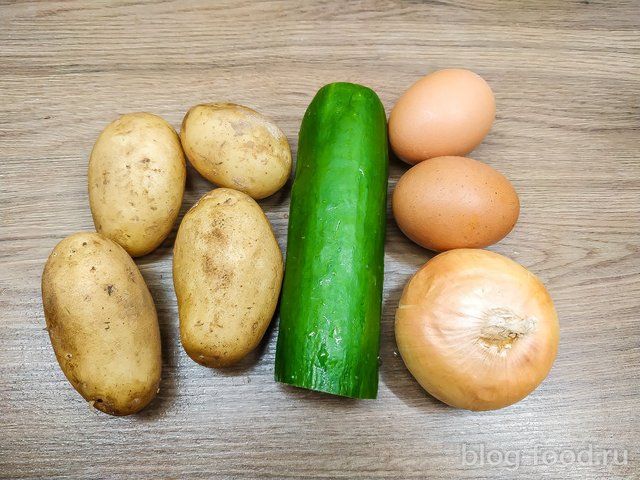 Potatoes, 4-5 PCs.
Cucumber, 0.5 PCs.
Onion, 1 PC.
Eggs, 2 PCs.
Mayonnaise or sour cream for dressing
Salt
Put the eggs to cold water, bring to a boil, turn off the heat, leave alone for 10 minutes, then fill the cold water.
Peel the potatoes and cut them into cubes. Cut the cucumber in the same way, chop the onion a little smaller.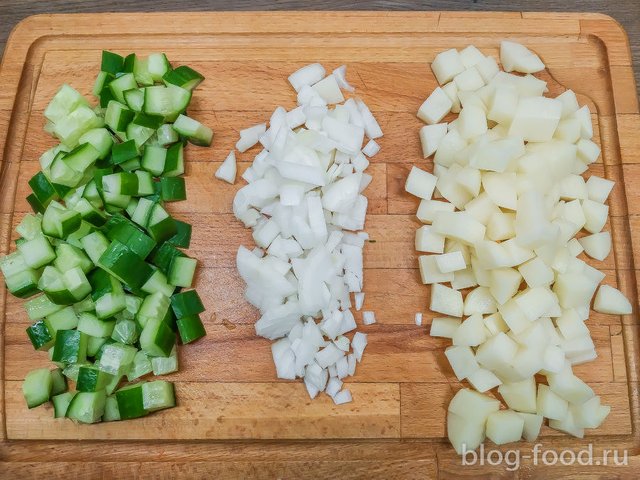 Put the potatoes in boiling water, boil for ten minutes and fill with cold water.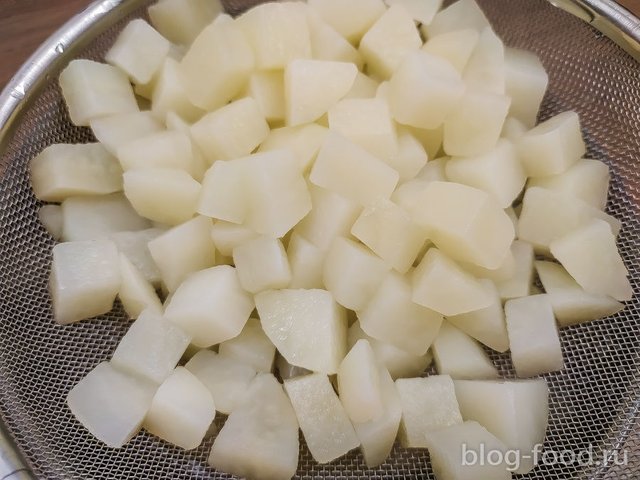 Peel the eggs and cut into cubes.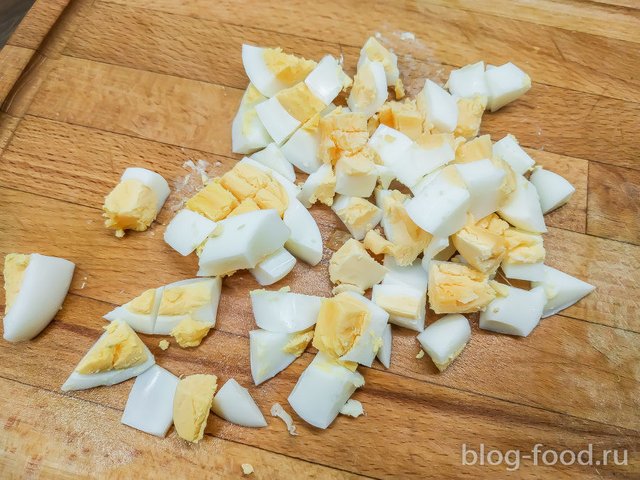 Mix all ingredients, add with mayonnaise or sour cream, depending on your preferences. Salt to taste.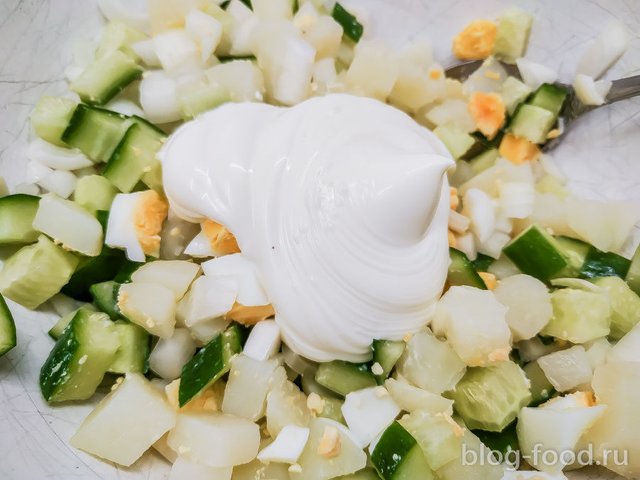 Serve with a parsley or dill.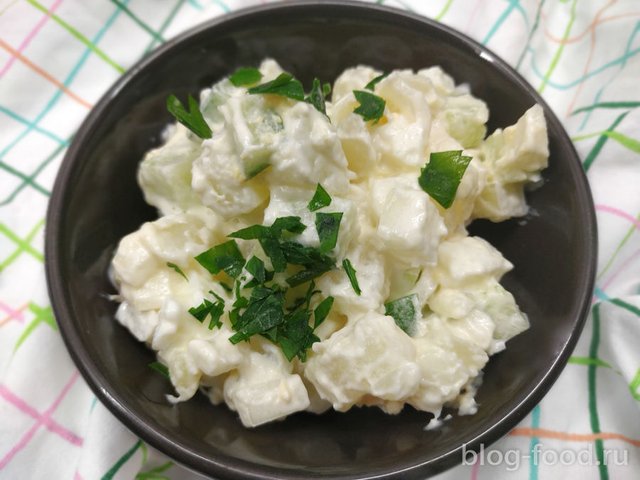 Bon appetit!
---
« "Smoked" chickpea soup | [Kufta lagman »] (https://steemit.com/food/@blog-food/kufta-lagman)
---