Kufta lagman
Hello!
Today we will go against all the traditions and make lagman not only with meatballs instead of meat, but also use Italian pasta as noodles ))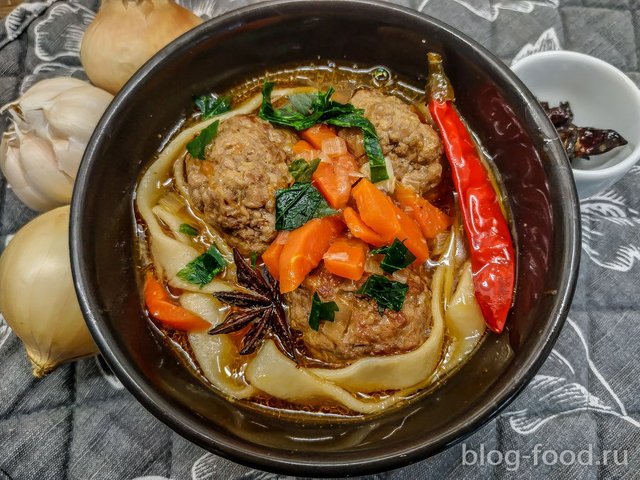 Dificulty: 4/10
Cooking time: 1 hour 20 min.
Number of servings: 6
Ingredients: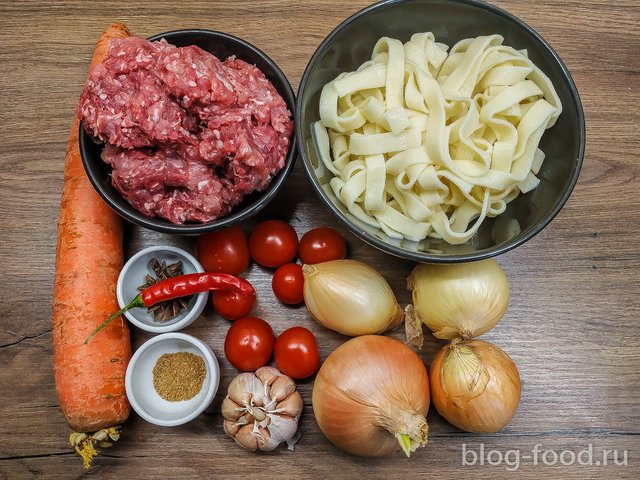 Minced beef, 400 gr.
Boiled tagliatelle, 300 gr.
Onions, 3-4 PCs.
Carrots, 1 PC.
Tomatoes, 6-7 cherries or 1-2 regular ones
Star anise, 1-2 PC.
Hot pepper, 1 PC.
Ground coriander, 1 tsp.
Garlic, 1 head
Black pepper, vegetable oil, salt
Peel the vegetables (including tomatoes). Carrots and half of the onion cut into medium slices, the second half of the onion quarter-rings, half of the garlic cut smaller.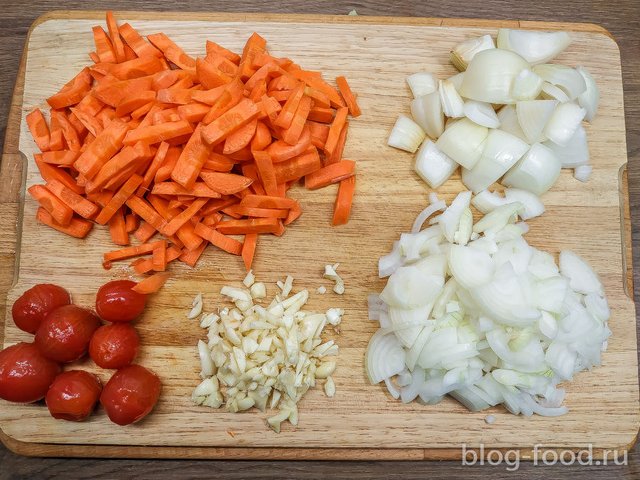 The remaining garlic, onion slices and half a teaspoon of salt are punched in a blender with a small amount of water.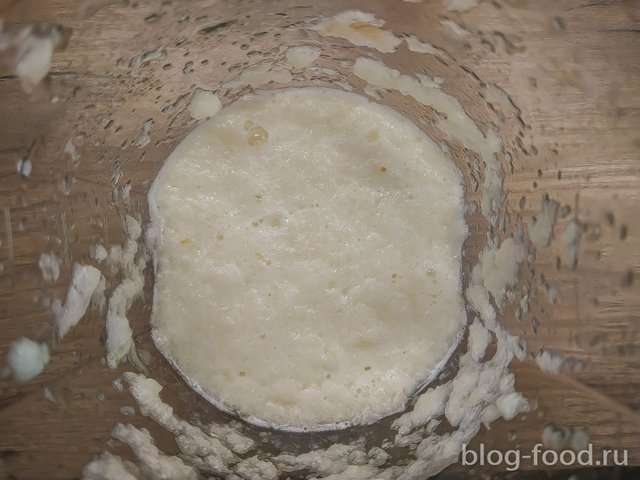 Mix the resulting puree with minced meat and coriander.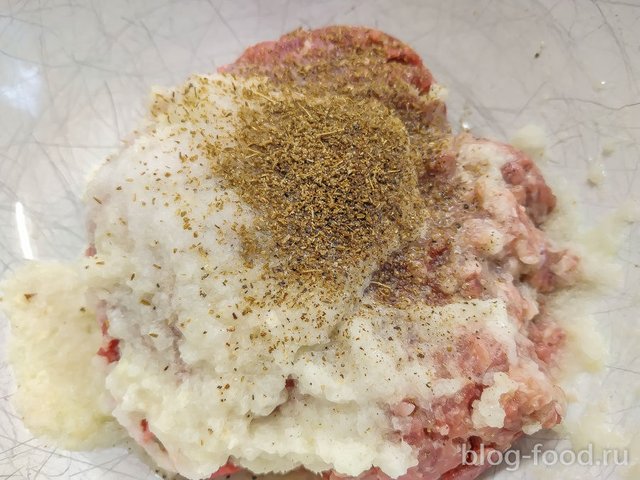 Carefully knead the minced meat, beat it on a table or bowl and form small meatballs.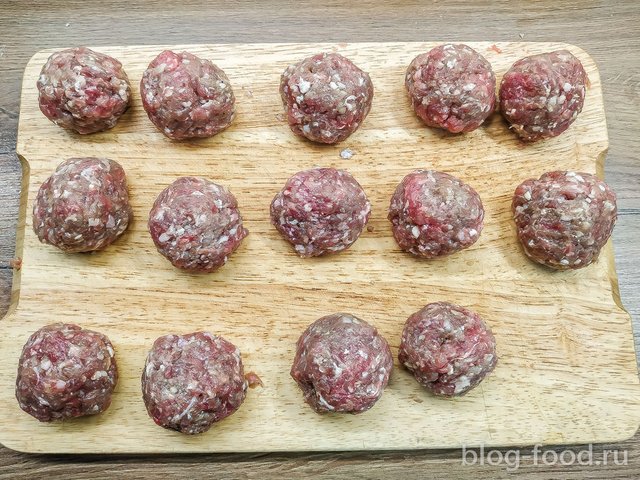 Heat a cauldron or a deep pan, add a little vegetable oil and fry the meatballs over high heat for ten minutes.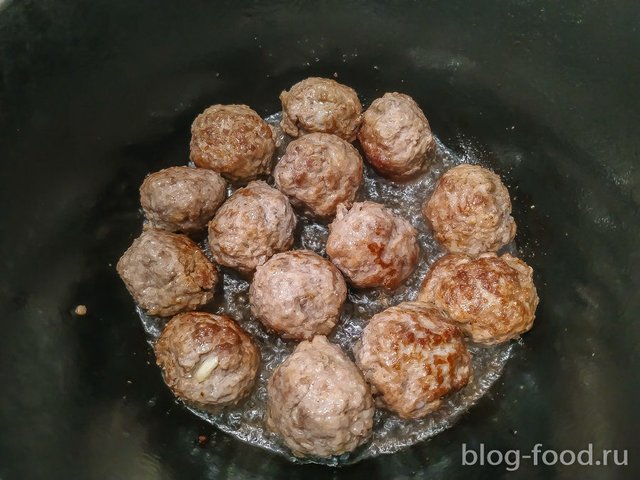 Add the onion and fry, stirring, for three minutes.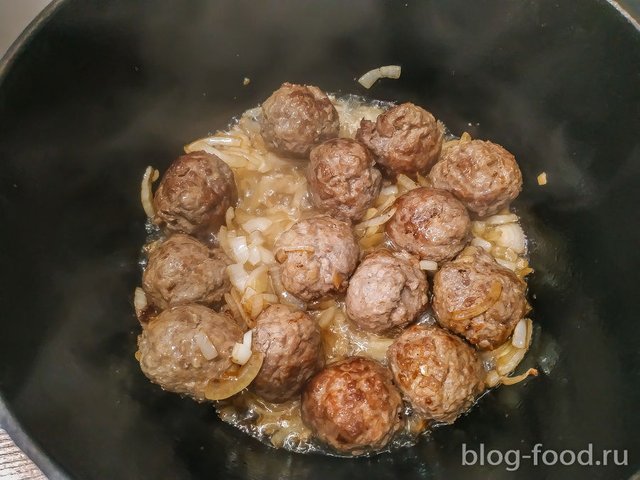 Add the carrots and fry for ten minutes.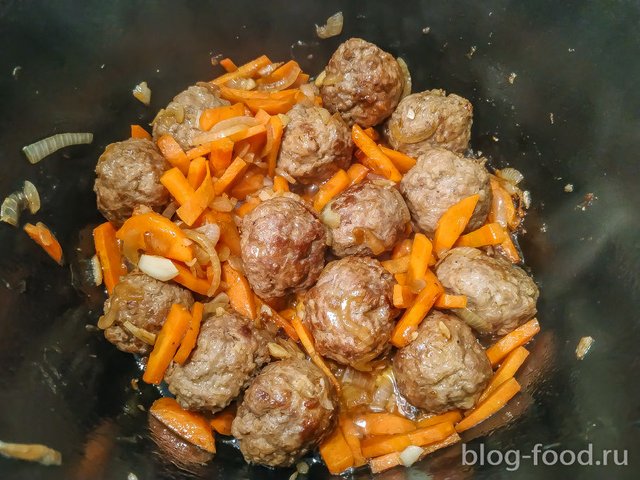 Add chopped garlic and chopped tomatoes, fry for three minutes.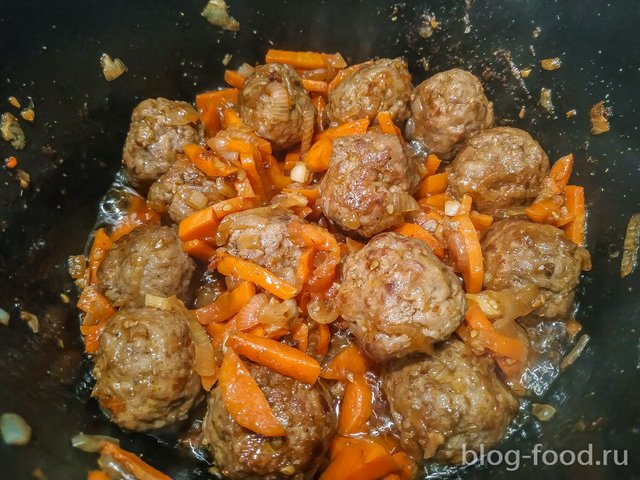 Pour boiling water so that it covers the contents for a 1.5 centimeter, put the star anise and chilli pepper (make sure that the pod is whole), salt snd pepper to taste. Cook for half an hour over low heat.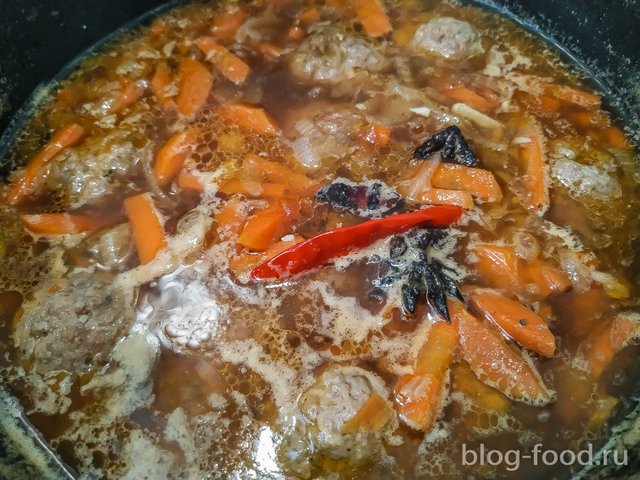 Remove the star anise and pepper, add the tagliatelle and warm up for three minutes.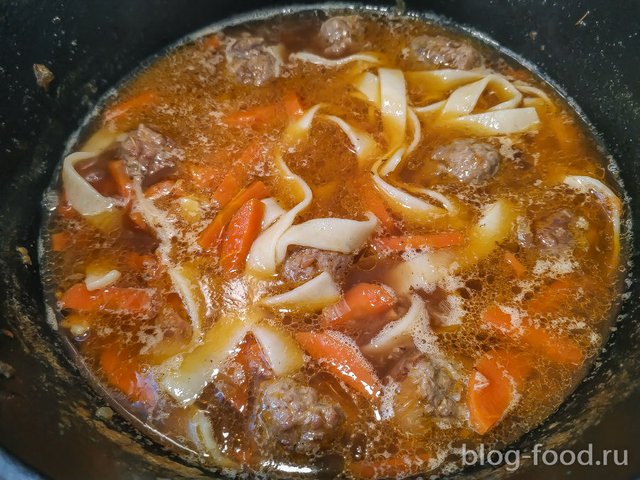 Serve with greens.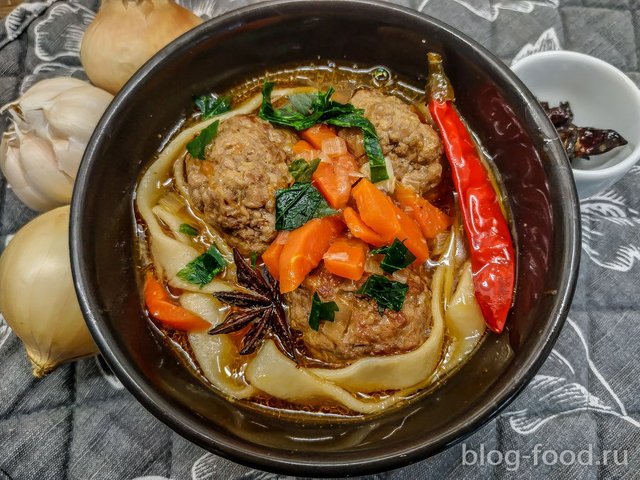 Bon appetit!
---
« Potato salad | Vegetable Cutlets »
---