Asian-style chicken noodle soup
Hello!
Today we will cook a simple but very delicious chicken soup. Just a two of ingredients and ordinary chicken noodles turn into an exotic dish.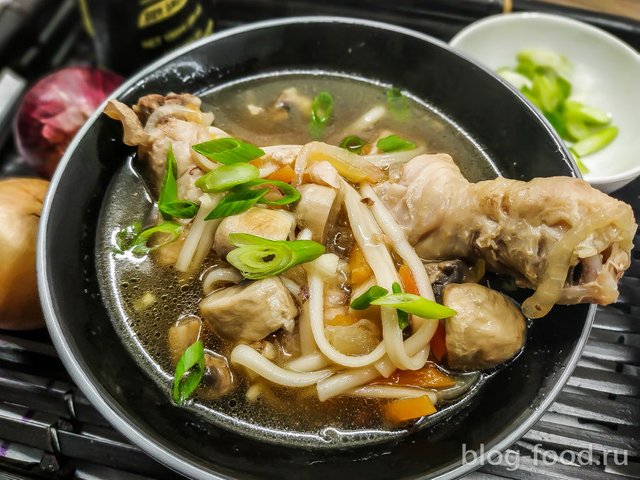 Difficulty: 3/10
Cooking time: 30 min.
Number of servings: 2-3
Product composition: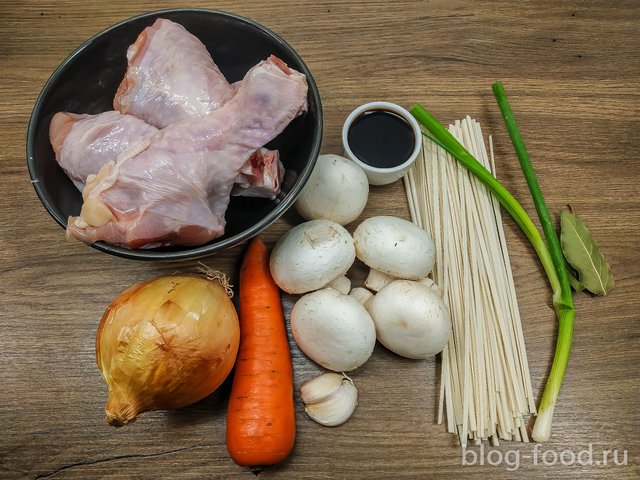 Chicken, 500 gr.
Champignones, 100 gr.
Udon wheat noodles, 50 gr.
Carrots, 1 PC.
Onion, 1 PC.
Soy sauce, 30 ml
Garlic, 2 cloves
Green onion
Bay leaf
Black pepper, vegetable oil, salt
Onions cut into half rings, carrots cut into strips or grate on a large grater, mushrooms and green onions cut into medium fragments, garlic chop finely.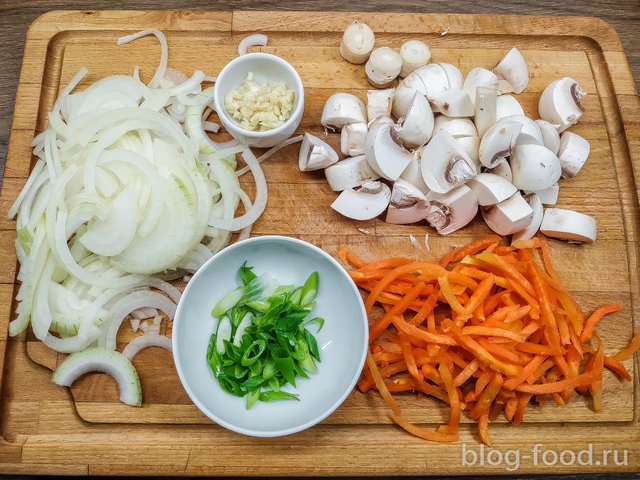 In a thick-bottomed pot, heat a little vegetable oil and fry the chicken for two minutes on each side over high heat.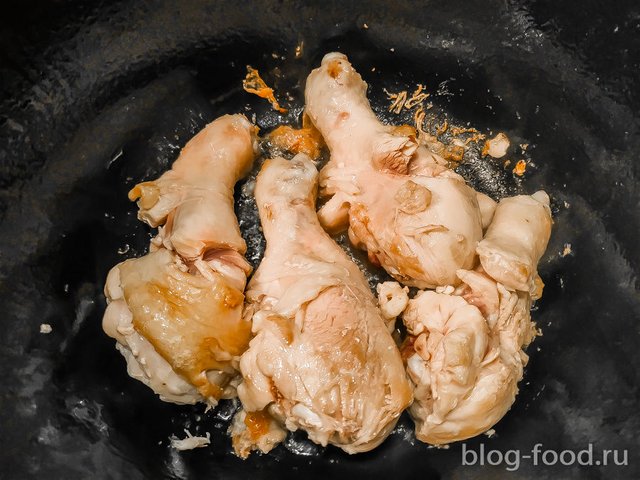 Pour one liter of water into a pan, add the Bay leaf, bring to a boil and cook for 20 minutes on low heat, periodically removing the foam.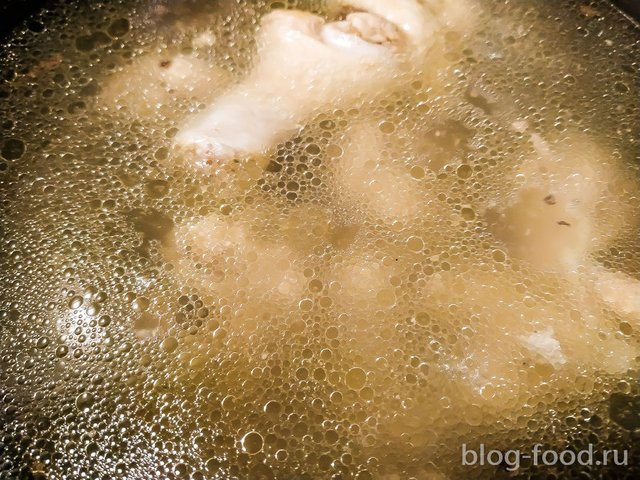 In a frying pan, fry the onions and carrots over high heat for a minute.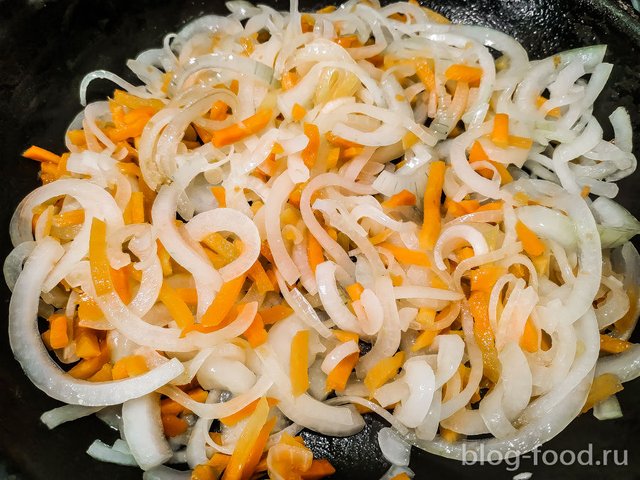 Add the mushrooms and fry, stirring for three minutes.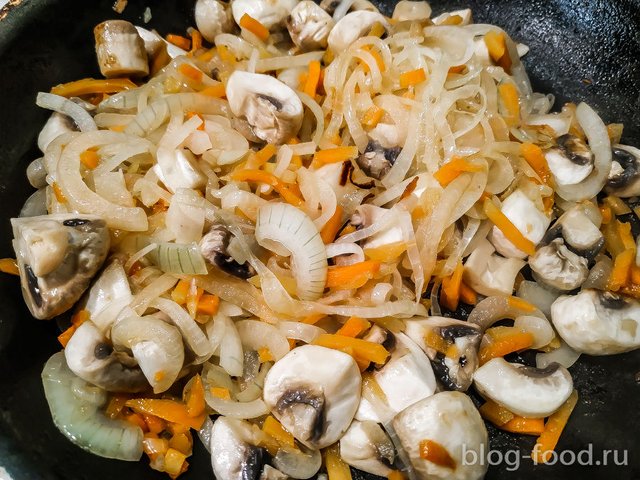 Add the vegetables and noodles to the pot with the broth, bring to a boil and cook for 10 minutes, then add the soy sauce, garlic, salt, pepper to taste and let rest for three minutes.
Serve with green onions.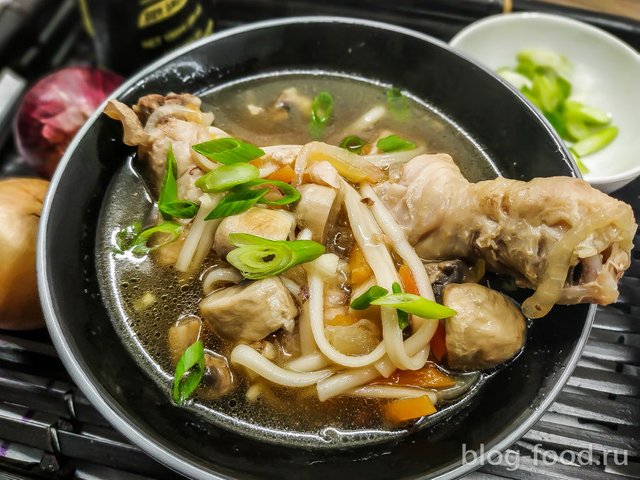 Bon appetit!
---
« Baked pasta with bacon and cream | Chicken with vegetables in cream cheese sauce »
---