The generous mango tree.
Two months ago I shared a picture of a neighbor flowering mango tree.
Today I am sharing the same tree with fruits, not ready yet, but on their way to reach the right moment.
This old tree is fantastic, it is plenty of fruits, and they are tasty and of course healthy.
My photos with my MI.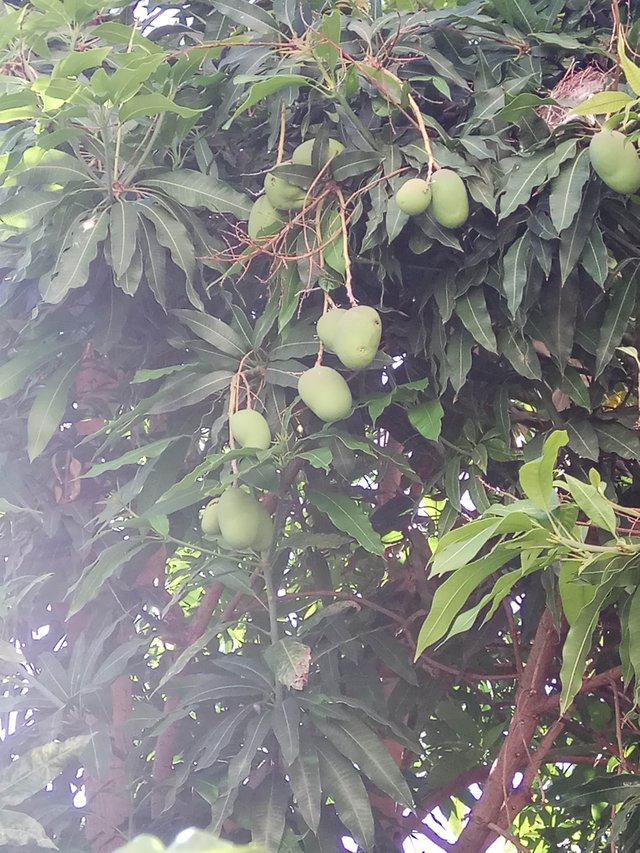 The old photo: