Deviled Eggs for Easter 🐰 | Recipe
Hey guys, are you ready for Easter?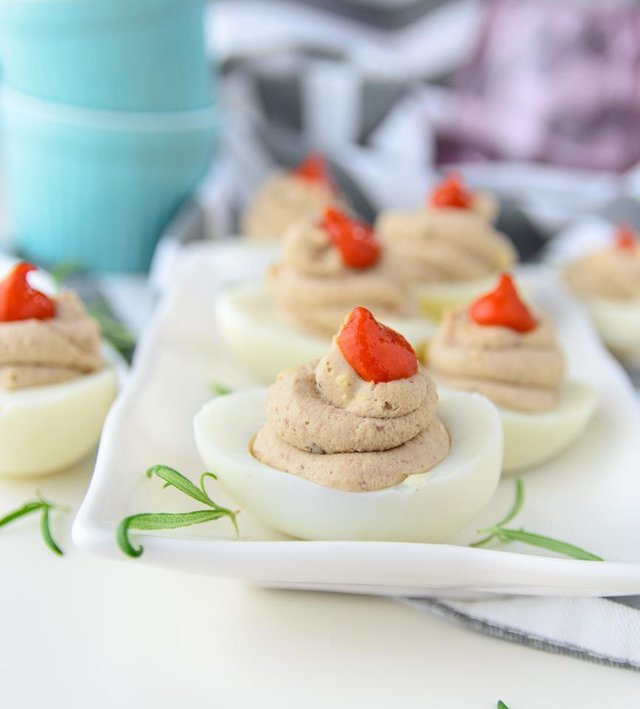 What are your plans for the holidays? Here in the UK Friday and Monday are days off, so we've decided to go to a road trip. We will travel to France, Belgium and the last stop will be the Netherlands. Tomorrow morning we will start our journey by crossing the English Channel with a ferry. It's so exciting, I can't wait to start our trip, therefore we will celebrate Easter abroad, so I had to start preparing my Easter menu earlier.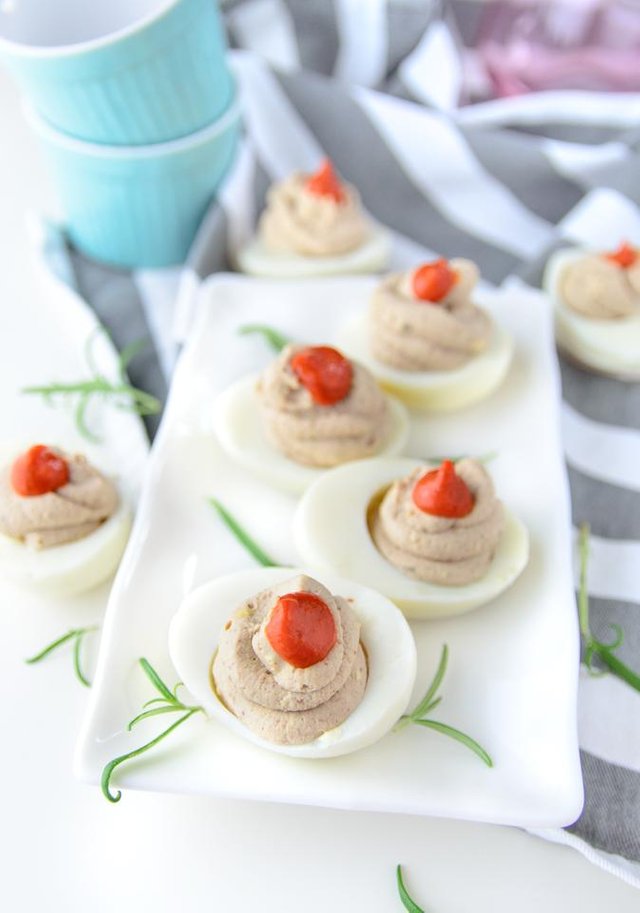 If there's a special occasion, deviled eggs can not be missing from our festive table. So here they are, these pretty stuffed hard boiled eggs. I made the Hungarian version (or probably the Eastern European version) of theses tasty snacks: the eggs are stuffed with a creamy liver pate, mayo and egg yolk mixture.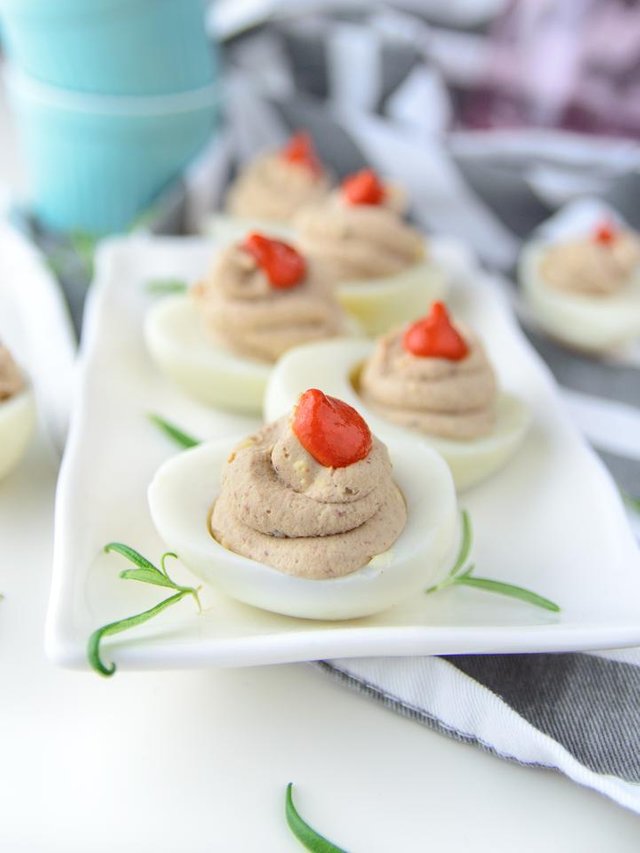 This delish appetizer is super easy to prepare and requires just 5 ingredients. Optionally, garnish your deviled eggs with Sriracha sauce or paprika cream. A drizzle of spicy hot sauce makes the eggs more appetizing and gives them a super good flavor.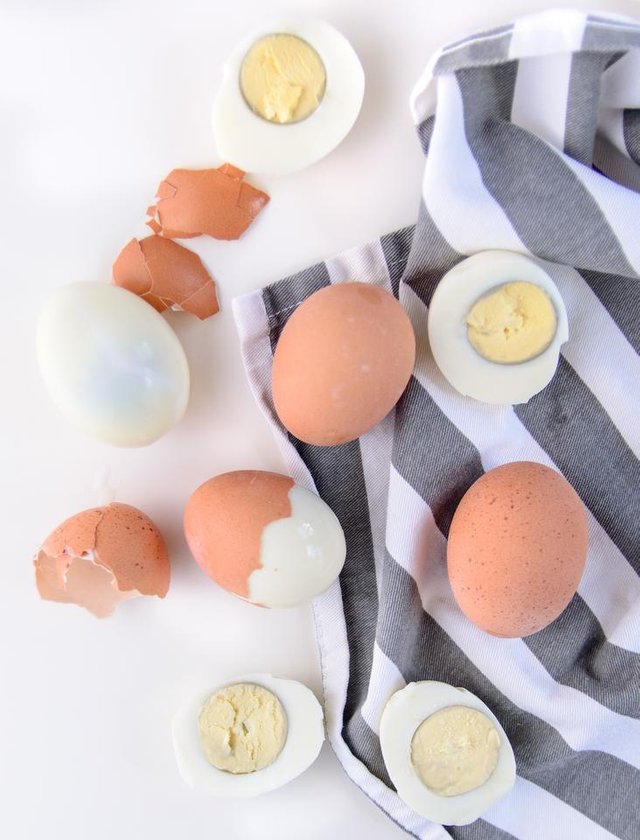 If you enjoy liver pate and deviled eggs, you'll love this delish combination of these two. Liver pate makes a rich, smooth and delicious stuffing to deviled eggs. These mouthwatering snacks could make a crowd-pleasing party food for Easter.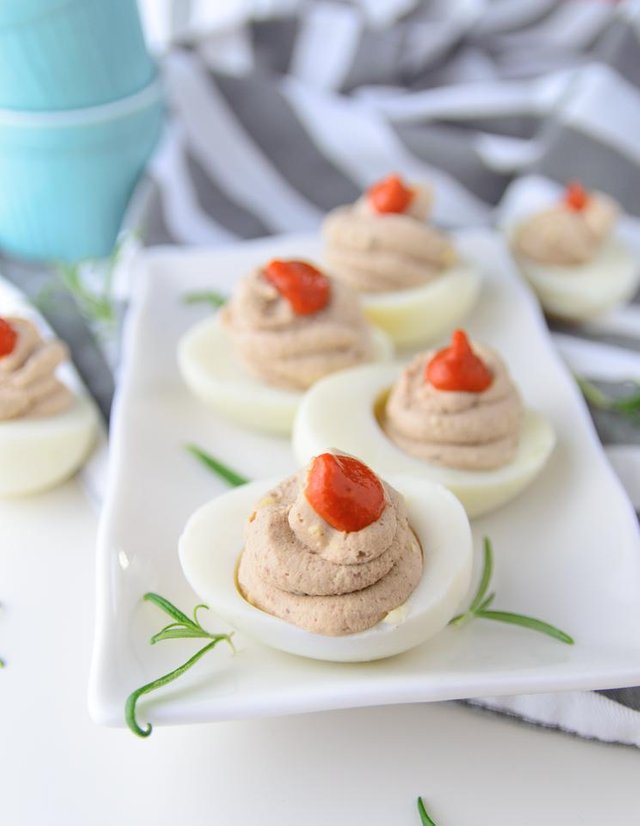 ---
Liver pate deviled eggs
Prep time: 15 mins | Cooking time: 15 mins
Ingredients:
6 eggs
3 tbsp chicken or pork liver pate
1 tbsp mayo
sea salt
pepper
Sriracha sauce or paprika cream to garnish
Instructions:
Place the eggs into a pot, cover with water and bring to boil. Cook the eggs until they are hard (about 15 minutes).
Drain, then cool the eggs with cold water.
When the eggs are totally cooled, peel them and cut them half.
Transfer the egg yolks into a bowl, combine with the mayo and live pate, until you get a smooth cream. Season with salt and pepper to taste.
Transfer the pate mixture into a piping bag and pipe into the egg whites.
Garnish your deviled eggs with a drop of Sriracha sauce or paprika cream
Diet: gluten free, low carb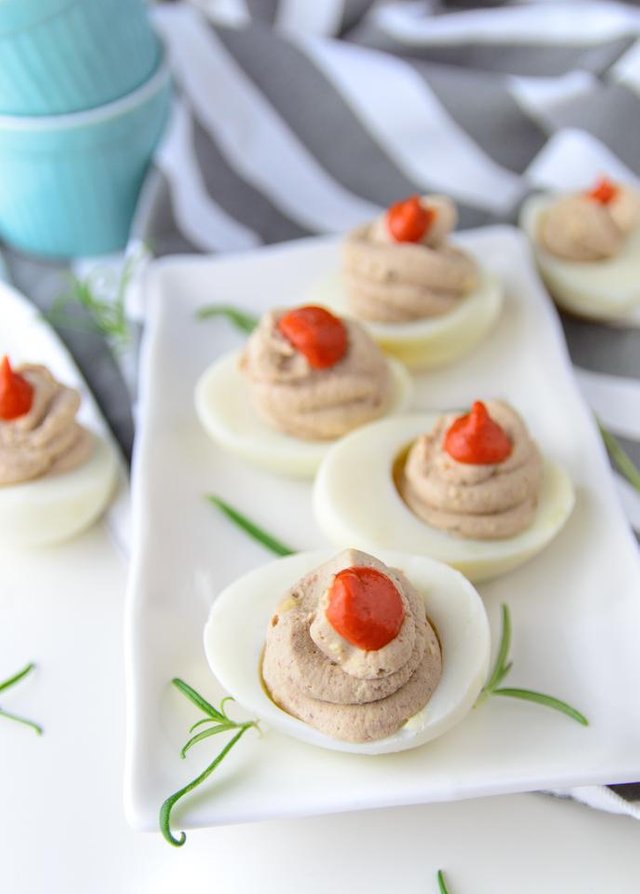 ---
🐰 Happy Easter! 🐰
---
Note:
The recipe and pictures are all mine!
Check out my other recipes!
Love,
Anna ♡

Find me on social media!
Twitter | Facebook | Pinterest | Instagram
---
Copyright © 2018 | Anna - My Zucchini Recipes