Made this simple dish with the fresh mung beans we sprouted the other day. These long, delicious white sprouts are ubiquitous in Asian cooking, but almost never make it to western cuisine! A real shame since they are so delicious, nutritious, and incredibly easy to sprout!
If you missed my post about how to sprout your own seeds, grains, and legumes, CHECK IT OUT HERE!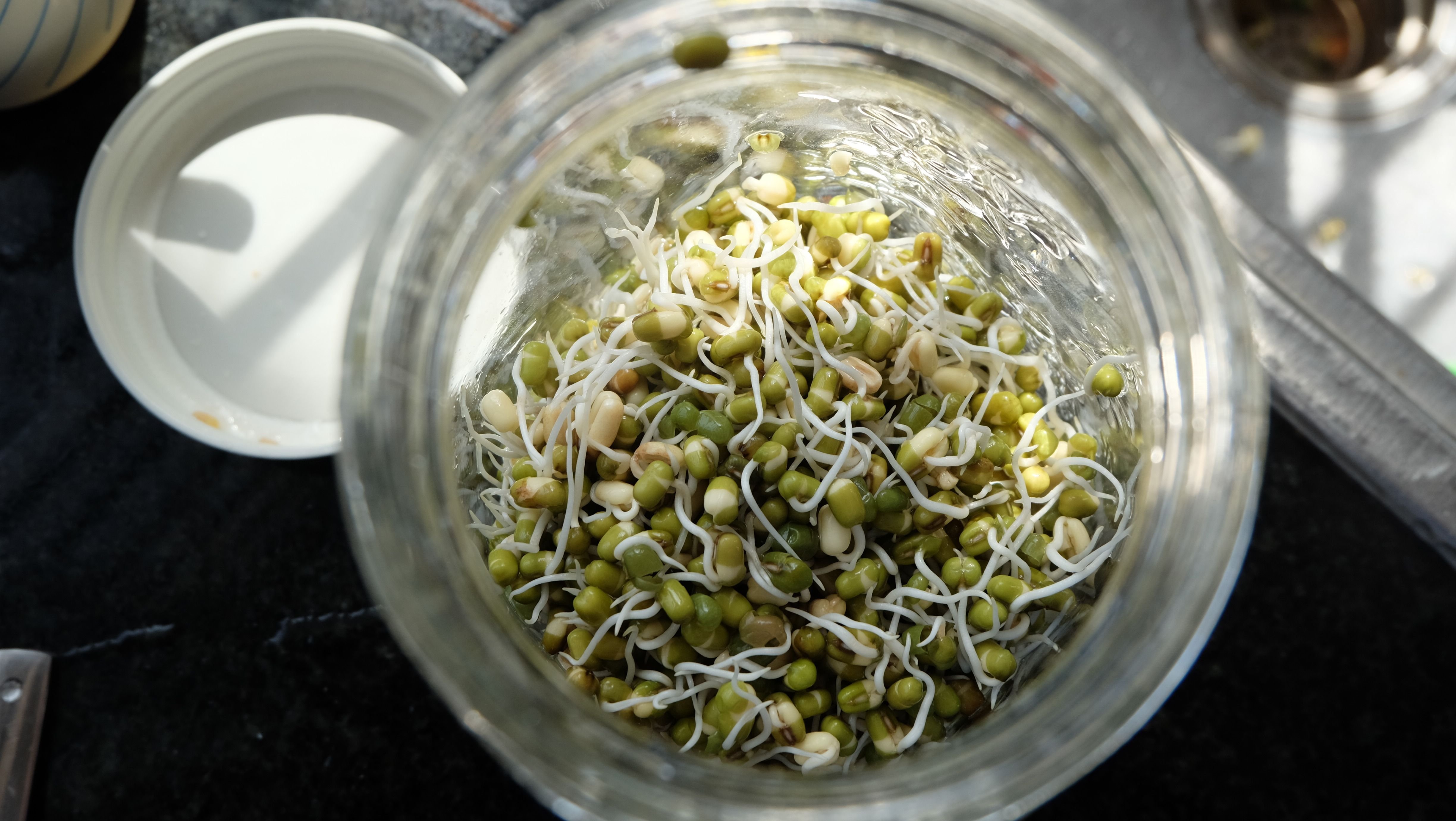 Their flavor pairs very well with the nutty flavor of the toasted quinoa and basil infused avocado pesto. Plus it's easy to make.
Ingredients (serves 2-3 people)
For the basil avocado pesto
1/2 avocado
1 cup Italian basil
1/4 cup unsalted cashews, soaked
2-3 tbsp nutritional yeast or Parmesan cheese for non-vegans
3 tbsp avocado oil or extra virgin olive oil
3 clove of garlic
Sea salt and black pepper to taste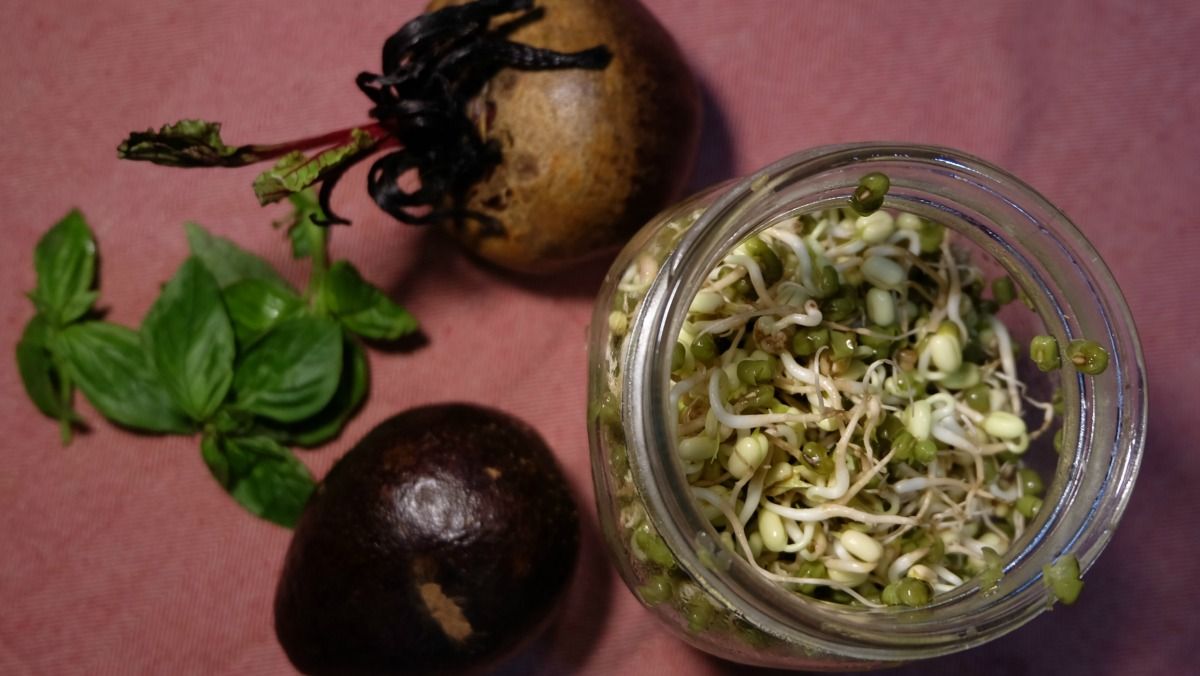 For the toasted quinoa bowl
2 cups cooked quinoa (we used a mix f red and white quinoa, that's what we had left)
1.5 cup cooked chickpeas
1 cup red beet, diced
1.5 cup bean sprouts
Sea salt and black pepper to taste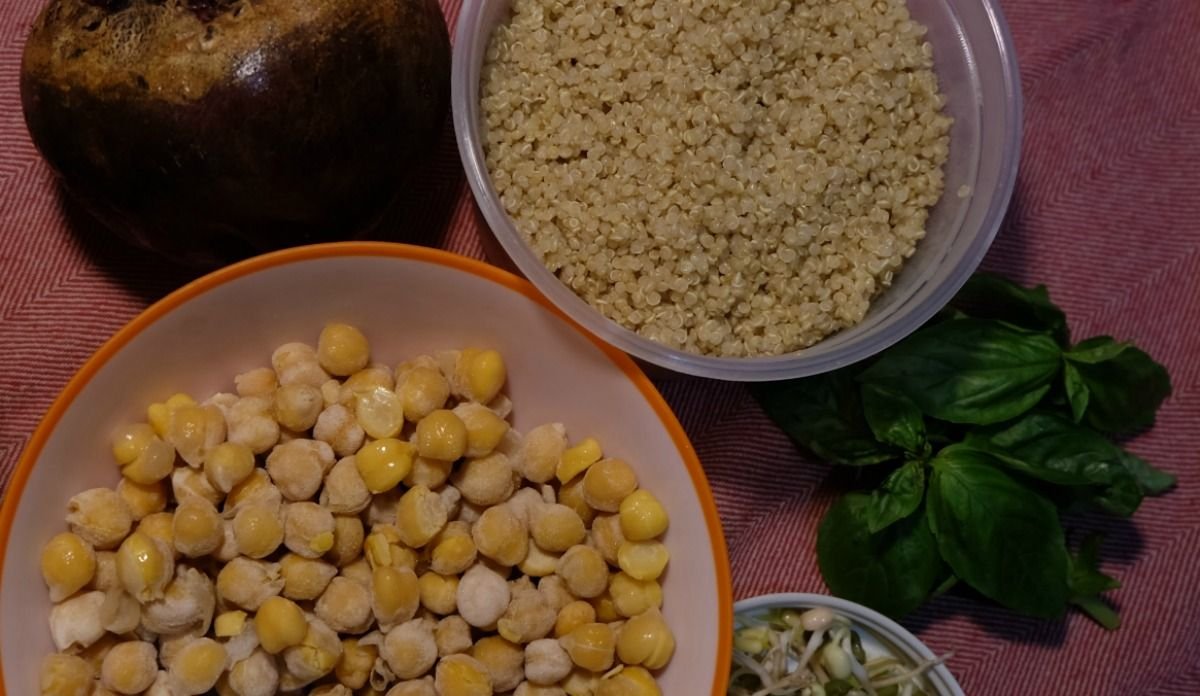 Directions
Cook the quinoa according to the instruction on the package.
Meanwhile, combine all pesto ingredients in a blender and process until smooth. Add water if needed. Set aside in the fridge.
When the quinoa is cooked, heat a skillet over medium heat and toast quinoa until browned and crisp. This will take about 5-10 minutes. Transfer to a bowl and set aside.
In the same skillet, add a little more cooking oil and stir-fry the red beet over medium heat for 5 minutes. Or until softened. Stir regularly.
Stir in the chickpeas and cook until heated through and slightly browned.
Then add the bean sprouts and cook for a few minutes more or until heated through. Add the toasted quinoa. Stir well and serve with avocado pesto.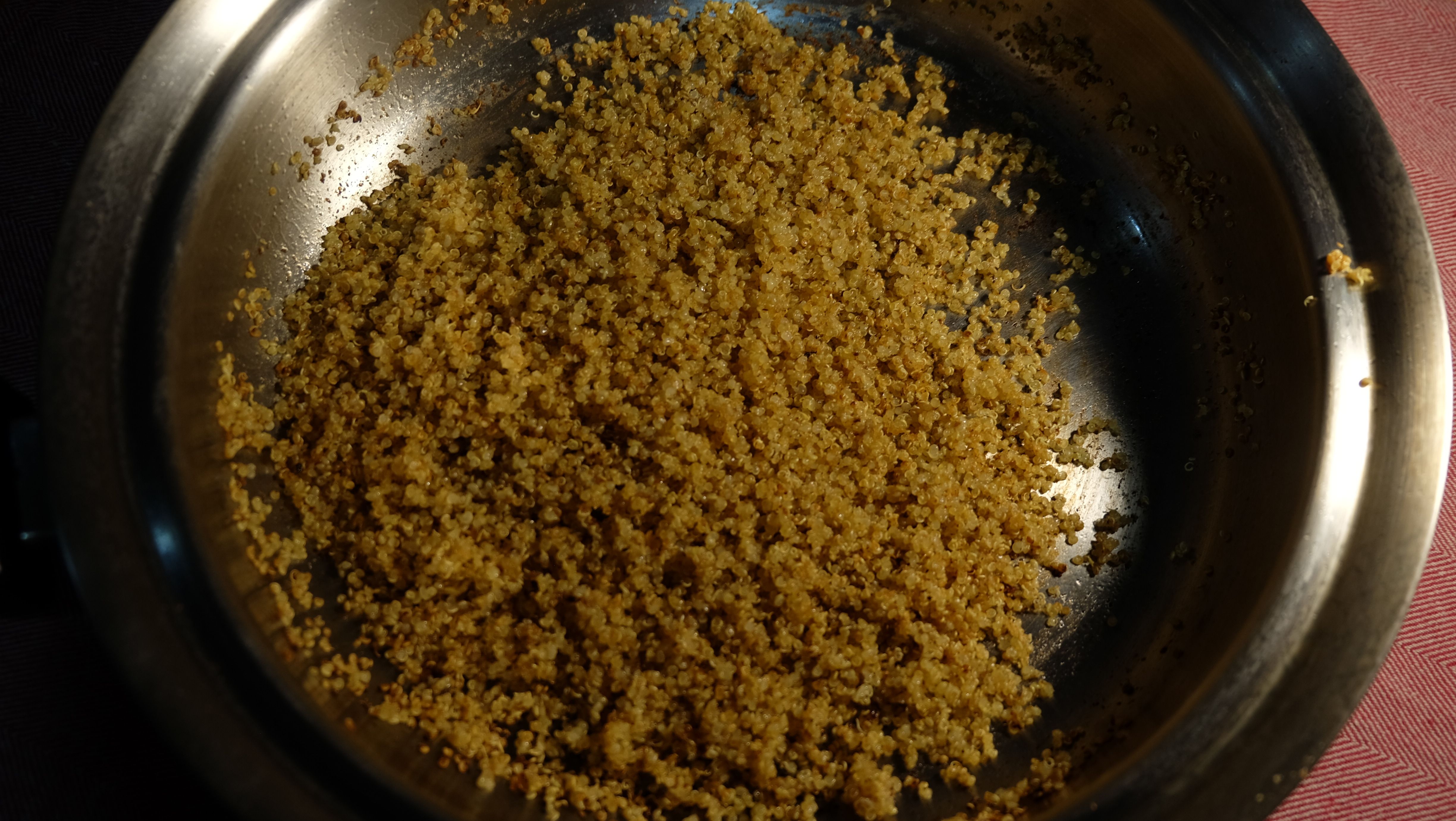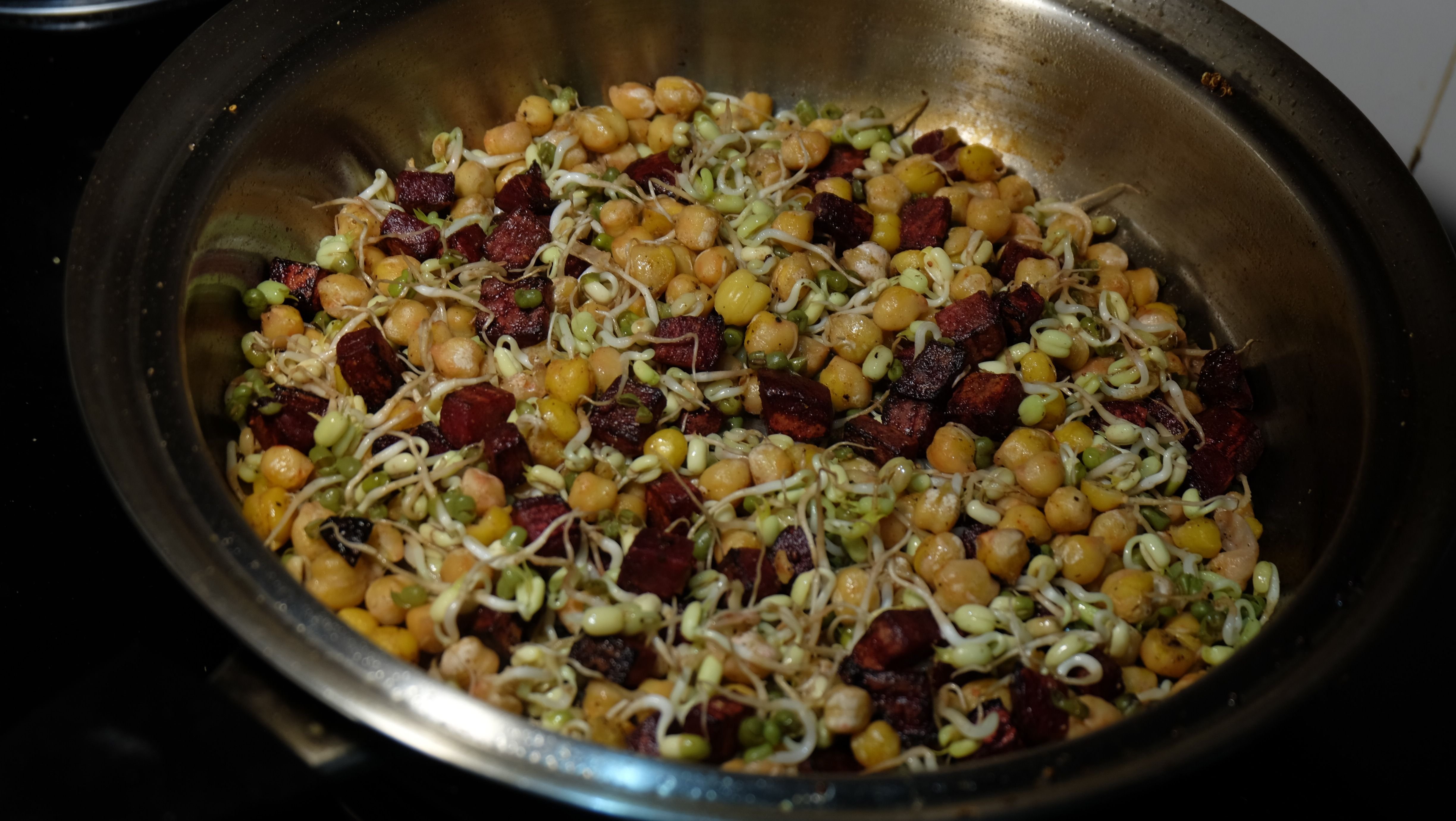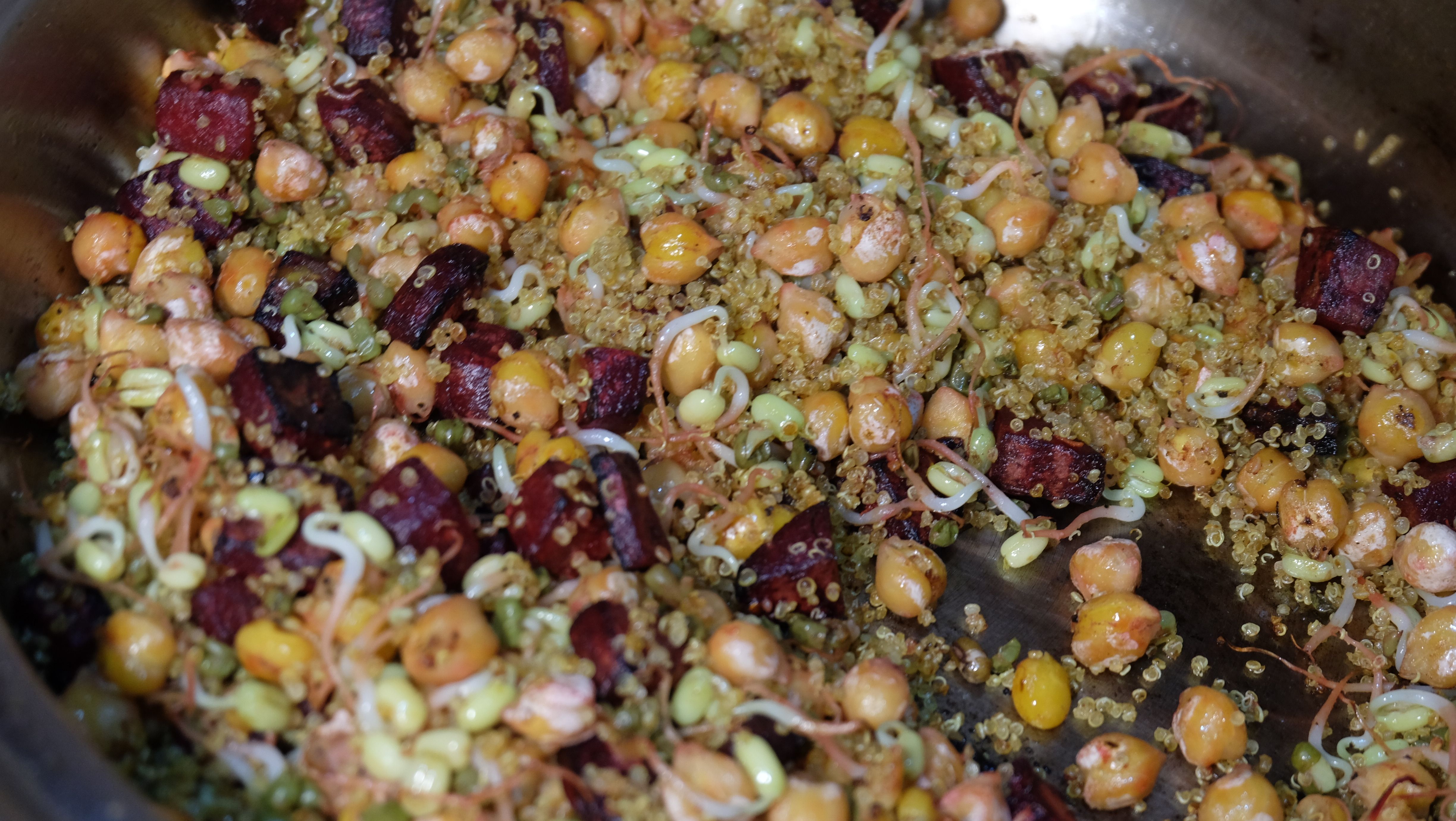 Bon appetit ღ ღ ღ
ALL CONTENT IS MINE AND ORIGINAL!
PICTURE(s) TAKEN WITH FUJI X-M1
---