ADSactly Awareness - Why There Are Hidden Harmful Chemicals In Our Food - 3
FOOD FORTIFICATION: WHY THERE ARE HIDDEN HARMFUL CHEMICALS IN OUR FOOD 3
HOW MANY TIMES HAVE WE COME ACROSS THE WORD FOOD FORTIFICATION? HAVE WE EVER IMAGINED THAT HARMFUL SUBSTANCES OR CHEMICALS CAN GET IN OUR FOOD THROUGH FORTIFICATION? DO WE KNOW WHAT FOOD FORTIFICATION ENTAILS?
WHAT EXACTLY IS FOOD FORTIFICATION?
Food fortification in simple terms is regarded as a means by which missing or lost nutrients in food products are re-added. It is an effort made by manufacturers to equip food products and maintain its nutritional value despite processing.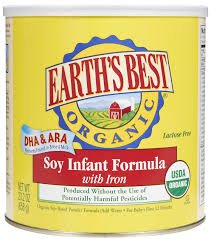 An infant cereal fortified with iron
[source](https://encrypted-tbn0.gstatic.com/images?q>source

You have probably seen spices fortified with iron, infant cereals especially get fortified with iron and probiotics or milk fortified with calcium. It is the aim of manufacturers to produce nutritional and safe food for consumption, however, most added vitamins or elements in the name of fortification are not the exact vitamins in their natural state, they are synthetic versions created in the laboratory. they are chemicals!
The question is, why should we need to fortify food substances? How are nutrients lost in food? Why do we need to introduce chemicals in a bid to fortify?
WHY DO WE NEED TO FORTIFY?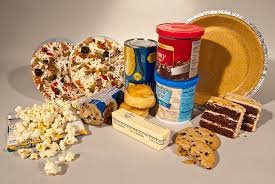 some fortified foods
source
Food fortification is done to replenish lost nutrients especially lost micronutrients which have been lost during processing especially vitamin C and other vitamins. Food fortification is also done to raise the level of a particular micronutrient in a food substance, for example, pasta gets fortified with folic acid to increase the level of vitamin B9 in it. Foods also get enriched or fortified to reduce the risks of diseases caused in the body by a nutrient deficiency. Most fortified foods include breakfast cereals and infant cereals, milk and milk products as well as fat and fat products. How are nutrients lost in food?
HOW NUTRIENTS ARE LOST IN FOODS
Nutrients are lost based on the nature of the food substance and through processing. Most beneficial nutrients contained in foods cannot withstand the temperature and pressure of processing. Processing of most food substances requires the application of heat at varying temperatures, so in the process, nutrients are lost.
Nutrients can also be lost to varying degrees by other factors, depending on whether the food is exposed to environmental factors such as air or by dissolving in water that is later thrown away. The presence of acid (from other foods or addition of vinegar) or alkali (from other foods or added sodium bicarbonate (baking soda) can cause the destruction of some vitamins too.
Generally, the losses of carbohydrate, fat, protein, vitamin K, niacin, biotin and elements are small during processing and storage. But vitamins B, C, D are usually lost in great quantities which is why vitamins, iodine folic acid and so on are used for fortification.
Also, food preparation practices and unit operations such as cleaning, sorting, peeling, size reduction and fermentation before processing can lead to loss of certain beneficial nutrients in food.
Generally ,heat processing is a major cause of changes in nutritional properties of food. Changes however maybe positive or negative, for instance, gelatinization of starch through heating and coagulation of proteins by heating improves digestibility and destroys ANTF(Anti-nutritional factors) compounds but heating also destroys heat-labile nutrients and the biological value of proteins. Hence the need to fortify.
WHY FORTIFICATION CAN BE HARMFUL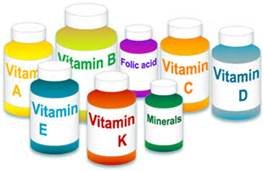 some micronutrients added for fortification
source
As much as fortification is meant for good purposes, it unfortunately, has side effects. Some fortified foods are strongly processed and packaged. They are produced with a high level of nutrients,fat and sugar especially. To crown it all the vitamins or nutrients these food products are fortified with are not in the natural state but synthesized and are sometimes added in heavy doses. So basically, fortification doesn't necessarily make these food products healthy for you.
Young children especially babies are at risk of overdose. Some fortified foods contain vitamins in doses that are not appropriate for children. Many children exceed their daily recommended dose of vitamins and zinc because they consume too many fortified foods. (source)
You cannot go about checking packs for quantity of vitamins present in them, besides how many of us know the daily recommended levels for us of this nutrients? this is why we may be consuming harmful stuff and we do not know it.
In pregnant women, consuming heavily fortified foods can cause birth defects. High levels of vitamin A has been linked to fractures in adults, reduction of bone density and increase in the risks of birth defects and liver damage. Too much vitamin E can increase the risk of bleeding and stroke, and exceed recommended amounts of beta-carotene is associated with higher overall mortality risk.(source)
Too much folic acid can hide the signs of real anemia as well as facilitate the growth of existing tumors. We have already established that calcium in large quantities is doing more harm than good to the body, yet most dairy products are fortified with calcium in doses we are not aware of.
In most soft drinks, manufacturers try to make the drinks more nutritious and healthy by fortifying with vitamin C without checking the nutrient reaction with other ingredients in the drink. Some time ago in Nigeria, some cases of poisoning were reported after people had consumed a particular soft drink(Fanta). The Fanta had been preserved with sodium benzoate and fortified with vitamin C. Two ingredients which we are exposed to on a daily basis, whose mixture can cause cancer.
All in all, a lot of people have the school of thought that fortified foods are better and healthier, however, consider the lab synthesized vitamins you are consuming in packaged fortified foods instead of the natural vitamins found in fresh fruits and vegetables. Wouldn't it be better if we got our essential nutrients from natural sources, fresh fruits and vegetables? it is certain that all of us can not become vegetarians but we can incorporate more fresh fruits, and vegetables into our diets. We can cook or process our vegetables with little application of heat in such a way that nutrients wouldn't be lost.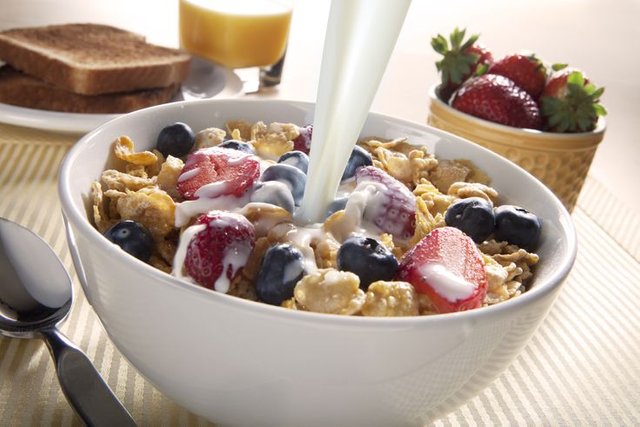 source
Next time you pick up that breakfast cereal or milk, remember that it is fortified and you should not consume in large quantities over time. Generally, eating too much of anything can be harmful, watch and learn to control your food cravings, also make it a habit to always check the ingredient label and eat safely!
Click on the coin to join our Discord Chat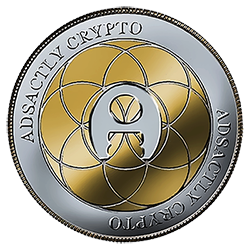 ---
Vote @adsactly-witness for Steem witness!
Witness proposal is here:



Go To Steem Witness Page
In the bottom of the page type: adsactly-witness and press vote.



Use small letters and no "@" sign. Or, click here to vote directly!
Thank you!

---