ADSactly Awareness - Why There are Hidden Chemicals in Our Food?
Why There are Hidden Chemicals in Our Food?
If you are a curious cat you will often wonder what ingredients are present in a particular food substance before you eat it, especially when it is packaged food.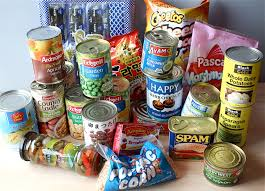 source
How many times have you picked up a packaged food or substance to check what ingredients it contains like picking up a tin of Tuna and finding it contains ingredients such as sulphites? Or picking up a jar of jam and finding it contains caramel? Did you know they can be harmful?
On some products you may not even find what is contained in them, I picked up a pack of biscuits recently and only saw sugar, flour, fat, chocolate and preservatives. You could also for instance pick up an assorted cake and find that the ingredients include flour, sugar, milk, glucose and preservatives. Some would say 'leavening agents',how many of us know what preservatives we are consuming? do you even know what leavening agents means? On bread you could find raising agents too.Have you wondered what substances are used as raising agents?
Do you know those are chemicals and they are right there in the food you are about to consume? I know that you trust that manufacturing company enough and you know that baked beans or nuttella can not hurt you but have you ever wondered why food especially packaged food have to contain chemicals as preservatives or enhancers? Do you know why certain chemicals as food additives are also present?
This is even about the ones you see, the ones the company is ready to reveal,what about the ones they don't want to reveal? yes every manufacturing company has a secret recipe, I've worked in several. Do you know that your packaged food contains certain additives or even contaminants that are not revealed? Food additives are usually meant to improve our food but they are still synthetic food materials or substances added into food products. As a food scientist, I know that manufacturing companies mean no harm but we should get to know why substances are added and their reactions in the body.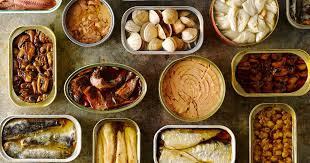 source
Let's start with what food preservatives really are..
Preservatives are honestly meant for good, they are substances, be it chemical or natural used to delay spoilage or alteration in the initial quality of a food substance. They are also used to enhance colour, flavour and texture in food. So basically preservatives are not meant to be bad, they are meant for good. However as mentioned above there are natural preservatives and there are chemical preservatives.
Natural preservatives
These are substances occurring in their natural state but can be used to prevent spoilage in other food substances. They are very common and used by experienced chefs and cooks, they include, salt, sugar, alcohol, vinegar. I used to see my mum use salt to preserve locust bean, the freshness of meat and vegetables too. I bet many of us use this natural preservative a lot. There are also natural food processes that serve as preservatives.
Pre-gelatinization or pre-cooking, boiling, smoking, salting and even freezing are examples of such processes. I know that raw blended pepper can be preserved by boiling it for a while or by freezing or by both practices.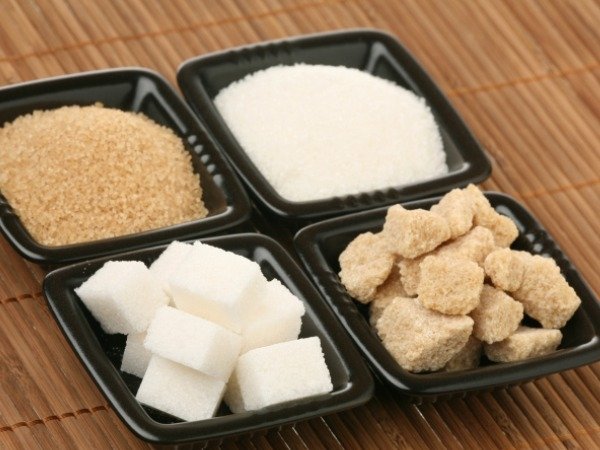 Artificial preservatives
These are chemical preservatives and they are usually added to food either by mixing, spraying or even coating. These are the chemicals we need to be wary of and careful about.
They can be
Antioxidants
Antimicrobials or
Chelating agents
ANTIOXIDANTS
Antioxidants are plant substances that protects the body from damage caused by hydrogen peroxide, hypochlorite and other free radicals. There are natural antioxidants which help prevents this damage in the body, they are found in fruits and vegatables in their natural states. This is why natural fruits and fresh fruits are good for the body. Antioxidants in fruits and vegetables include vitamins E, C and others. However there are artificials too.
Have you ever picked up a food item and you found BHT or BHA written on it as ingredient? In some you my not find it listed and some manufacturing companies might be faithful enough to add it but do you know what it means? These antioxidants and chemical preservatives can be harmful and are usually contained in a lot of packaged foods yet most consumers do not know. BHA and BHT are however believed to be safe in low doses, and there are foods available without them. Many of us have consumed this without knowing.
What are BHTs and BHAs?
BHA
C11H16O2
Butylated hydroxyanisole is a chemical substance that is added to packaged foods to prevent rancidity and extend shelflife (expiry date). By mentioning rancidity you would be able to guess that I'm referring to food products that contain oil or high fat, so this substance is added to prevent off flavours in foods caused by rancidity. Can you mention some packaged foods without oil base? Hardly right? Even chocolate has oil base. So in essence I'm saying there is BHA contained in mosts packaged foods,potato chips, chewing gum even if it isn't listed as an ingredient. Unfortunately BHA isn't good for human health, although BHAs and BHTs are harmful only in the forestomach which humans do not have , they still remain harmful when ingested in large doses.
BHT
C15H24O
Butylated hydroxytoluene is another chemical substance used to extend shelf life of a food product as well as stop them from changing colour, odour or flavor.
Large doses of BHA and BHT have been shown to promote the growth of tumors especially in the fore stomach. Good thing humans do not have fore stomachs and manufacturing industries are beginning to switch to alternative preservative but it is advised that if you cannot totally stay away, reduce your intake.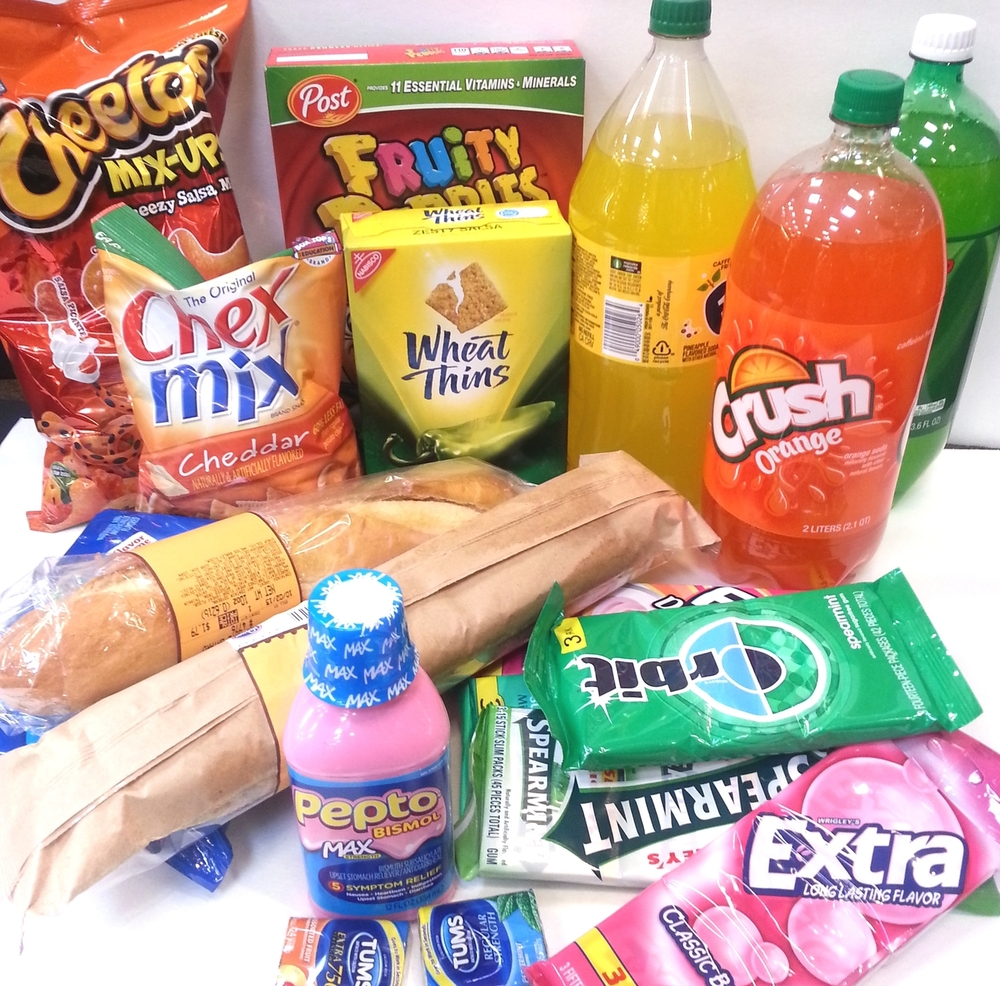 foods that can contain BHAs and BHTs
source
ANTIMICROBIALS
These are substances that kill or prevent the growth of bacterials or microorganisms in foods.
Sodium benzoate or benzoic acid
C7H5NaO2
This preservative prevents the growth of bacteria, mold and yeast in a food product. It is usually found in drinks, jams and juices. This is known to be safe, however if this combines with vitamin C in large quantities, benzene which can cause cancer is formed. So lovers of chocolate and carbonated drinks have to be careful .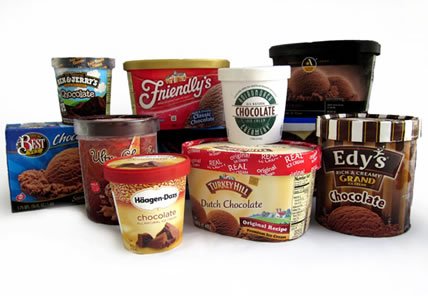 foods that can contain sodium benzoate
source
Sulphur dioxide
SO2
This preservative is used as antimicrobial agents to also prevent discolouration and browning this is found in fruit juices, scallops, lobster, shrimps and so on. Unfortunately this is toxic as well.
sulfites are known to be big problems for asthmatic patients and those specifically sensitive to it. Asthmatic patients are sensitive to sulfites, it may trigger breathing problems for them. Sulphur dioxide is found in beer, wine, dried apricots vegetable juice and even lime juice. See why you should stop having too much beer?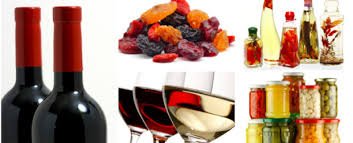 foods containing sulphur dioxide
Sodium nitrites
NaNO2
This is used in smoked meats and bacon. it helps to prevent colour changes and botulism, however as recognized safe as this is, it is linked to leukemia and tumors in children. It is found in corned beef, bacon , ham and hot dogs which is very common among us.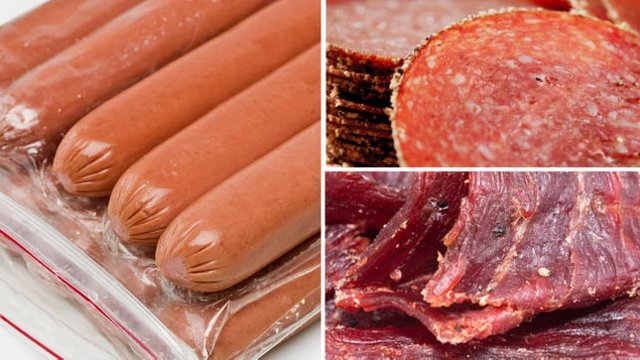 foods containing nitrites
source

Potassium sorbate / bromate
C6H7KO2 /KBrO3
This is usually used in bread or food substances which is required to increase in volume (rise) but this is a very harmful additive infact it was banned in Nigeria a long time ago and manufacturers have sought for alternatives. Manufacturers began stating clearly on their products that it is bromate free.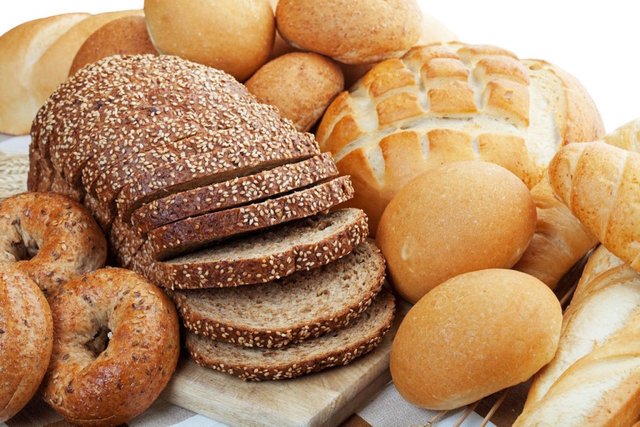 foods that can contain potassium bromate
source

CHELATING AGENTS

Chelating agents are artificial preservtives and substances which binds with other harmful substances such as lead, mercury, calcium, cadmium and some others in order to remove them from the bloodstream and excrete them out through the kidney. They are chemicals meant to remove other chemicals from the body. Funny right?

You've probably heard of lead poisoning and mercury poisoning but I'm sure you are wondering why I have calcium on that list.

YES! CALCIUM CAN BE DANGEROUS

Yes, calcium is good for bones but it is dangerous in large quantity. Especially in older women , there is an increased risk of heart diseases in them because calcium increases protein levels which is associated with cardiovascular diseases.
Examples of chelating agents are :

EDTA (Disodium ethylenediaminetetraacetic
C10H16N2O8
one of the most serious effects of EDTA is kidney damage.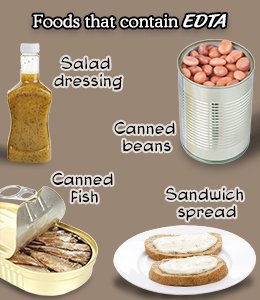 source

citric acid
C6H8O7
Citric acid is quite beneficial to the body but when taken in excess, it can cause cramps and taken on an empty stomach can cause intestinal problems.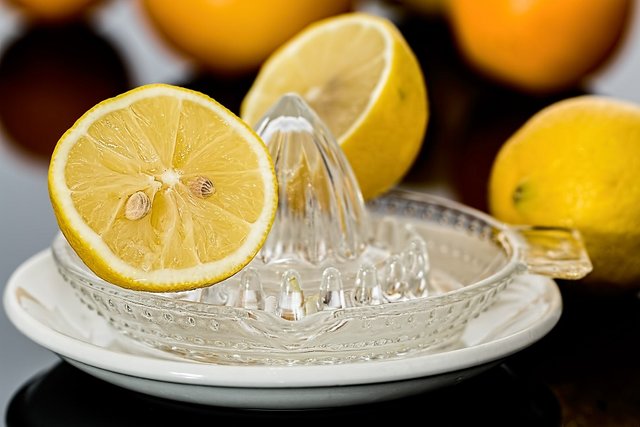 source

There are other harmful food additives to be discussed in the next article. Remember to find out the ingredients contained in what you are about to ingest and if you cannot take the pain to find out, reduce your intake of processed foods. I have learned to reduce my intake of packaged foods over the years. Also work on your food cravings. Often times we find ourselves craving these food substances which are not very good for our health. Most harmful chemicals begin to act negatively in the body when they are in large doses. Now you know, reduce your intake of packaged foods, eat safe!
Click on the coin to join our Discord Chat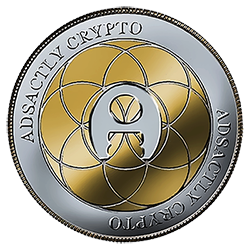 ---
Vote @adsactly-witness for Steem witness!
Witness proposal is here: https://steemit.com/witness-category/@adsactly-witness/adsactly-steemit-witness-proposal
First open: https://steemit.com/~witnesses
In the bottom of the page type: adsactly-witness and press vote.



Use small letters and no "@" sign. Or, click here to vote directly!
Thank you!

---