Spell Your Name and Do The Workout Challenge - Wellness Wednesday by A Panama Mama
I was flipping through my Instagram again this evening and saw this fun exercise challenge. I am failing miserably at the 30 day 50 push up challenge I posted last week, so maybe it is time for a new one. Perhaps this is the kind of work out I can fit into my day.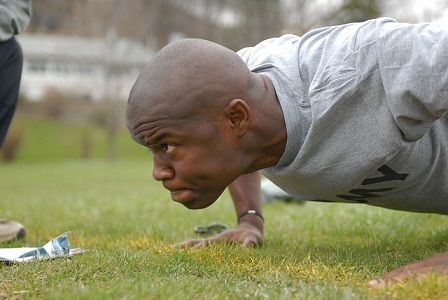 Source
What you are supposed to do is spell out your name and then do the work out associated with each letter of your name. For instance, I would do (S) 30 bicycle crunches, (A) 15 pushups and (M) 15 squat jumps if my name were Sam. So I already pretty much know I cannot do the 15 pushups, so perhaps I would have to do them on my knees! Ha. You use this chart to figure out your workout based on your name which I got from the
lazygirlchallenges
account on Instagram.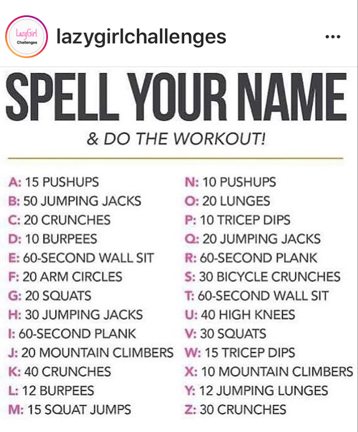 I was trying to think of ways to keep it from getting boring doing the same workout all the time. I was thinking you could do your first, middle and last name, your Steemit name, your mom's name, your significant other's name, your kids' names, your best friend's name, your name translated to another language...the options are pretty much endless!
What do you think about this challenge?
<><><><><><><><><><><><>
Wellness Wednesday
will be brought to you here every Wednesday by A Panama Mama.
Check back each week for ideas to improve your health and wellness through recipes, exercise, natural health and so much more!
If you would like to share your thoughts, feel free to in the comments.
Thanks for visiting!